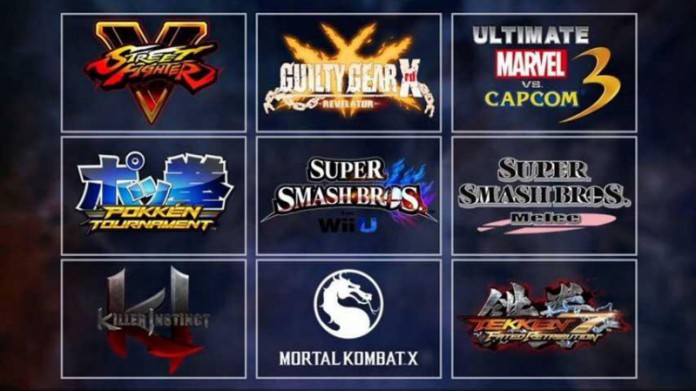 Organisers for the Evolution Championship Series have revealed the nine games that will feature in the main competition, including two new arrivals and one returning favourite.
The line-up was revealed late on Tuesday during a special announcement stream on Twitch, with event co-founder Joey Cuellar discussing why each game was included.
Cuellar confirmed that Street Fighter 5 would be added to the tournament for the first time, effectively replacing Street Fighter IV, which had been a competition mainstay since 2009. It was widely known within the fighting game community that Capcom's latest Street Fighter would feature, though fewer had expected the previous game to be removed completely.
Another new EVO arrival is Pokken Tournament, Bandai Namco's new fighting game based on Pokemon. Developed in collaboration with Nintendo, Pokken Tournament is playable now in Japanese arcades, while a Wii U release in the west is due this year.
While Street Fighter V is set to replace its predecessor, two of the nine competition slots have been filled by Smash Bros games. Super Smash Bros for Wii U will run for a third year, while the 2001 GameCube title Super Smash Bros Melee has returned to the tournament too.
Some Smash Bros fans have lobbied for Melee's return due to their belief that it is the ideal version in the series for competitive tournaments.
Elsewhere in the line-up, Mortal Kombat X makes its return, as does the Xbox One exclusive Killer Instinct. Also new to the tournament is two arcade versions of existing titles; Guilty Gear Xrd Revelator, and Tekken 7 Fated Retribution.
The full Evo 2016 Games Line-up follows:
Street Fighter 5
Super Smash Bros. Melee
Super Smash Bros. for Wii U
Guilty Gear Xrd Revelator
Mortal Kombat X
Pokkén Tournament
Killer Instinct
Ultimate Marvel vs. Capcom 3
Tekken 7: Fated Retribution
Evo 2016 will take place from July 15-17 at the Las Vegas Convention Center, while the Sunday Finals will take place at the Mandalay Bay sports arena.