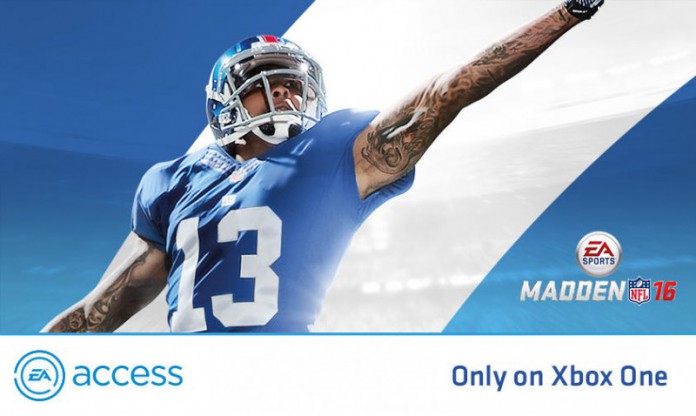 Electronic Arts has announced the next game coming to the EA Access library on Xbox One. Madden NFL 16 will join the lineup on February 2, becoming the 15th game in the catalog.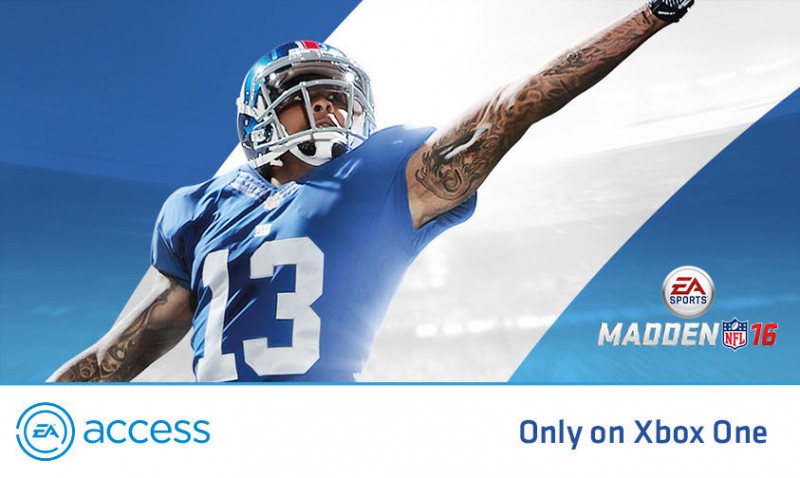 Madden NFL 16 will also become the third Madden game available though EA Access, joining Madden NFL 15 and Madden NFL 25.
Before this, the latest addition to EA Access was Battlefield Hardline, which debuted in the program back in October 2015. There is no set schedule for when new games are added, but it's probably no coincidence that Madden NFL 16 arrives just days before Super Bowl 50.
EA Access is currently available only on Xbox One, though a PC version called Origin Access arrived earlier this month. You can sign up for $5/month or $30/year.
In addition to the free games, other subscription benefits include a 10-percent discount on all EA digital content and access to upcoming EA titles five days before they are released publicly.
Games featured in the Vault will never be removed, EA has promised.
Current EA Access Free Game Lineup
Battlefield 4
Battlefield Hardline
Dragon Age: Inquisition
EA Sports UFC
FIFA 14
FIFA 15
Madden NFL 15
Madden NFL 25
Madden NFL 16 (February 2)
NBA Live 15
Need for Speed: Rivals
NHL 15
Peggle 2
Plants vs. Zombies: Garden Warfare
Titanfall