Microsoft's library of Xbox 360 games playable on Xbox One continues to grow today, as 10 new games have been added to the program. Included in the batch of new releases are The Witcher 2: Assassins of Kings, Counter Strike: Global Offensive, Soulcalibur, and Age of Booty, among others.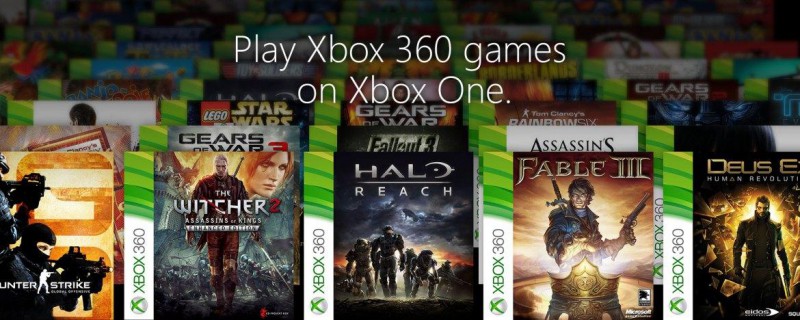 Microsoft has also announced that The Witcher 2 will be free for everyone until February 5.
With the introduction of these 10 games, the Xbox One's backwards compatibility library now features 130 games. We'll have a roundup of every single title for you soon.
In addition, Microsoft has confirmed that it will release new games into the backwards compatibility lineup "as they become available," instead of on a pre-determined monthly launch date. As always, we'll let you know when new games are added to the program right away.
Xbox One Backwards Compatible Games Added January 21:
Aegis Wing
Age of Booty
Counter-Strike Global Offensive
Jeremy McGrath's Offroad
Sam & Max Save the World
Skullgirls
Small Arms
Soulcalibur
Space Giraffe
The Witcher 2: Assassins of Kings
November's New Xbox One Experience update introduced backwards compatibility support (and lots of other new features) with an initial lineup of 104 games. Sixteen new games arrived in December, which was the last time before today that more games joined the lineup.
In past interviews, Microsoft management has said backwards compatibility should help boost Xbox One console sales, though what effect the feature has had in this department remains to be seen.
With more than 140,000 votes, Call of Duty: Black Ops II is the most-requested Xbox 360 games for Xbox One backward compatibility on the Xbox Feedback website. Rounding out the top five are The Elder Scrolls V: Skyrim, Red Dead Redemption, Call of Duty: Modern Warfare 2, and Call of Duty: Black Ops. Microsoft has not yet delivered any of those top-requested games, though Black Ops has been confirmed as a game that will join the lineup eventually.
There is no guarantee that the top-requested games will ever make it, however, as whether or not games are added to the backwards compatibility lineup is decided by individual publishers. Back in November, Microsoft said it is holding discussions with all major publishers and developers, including Rockstar Games.