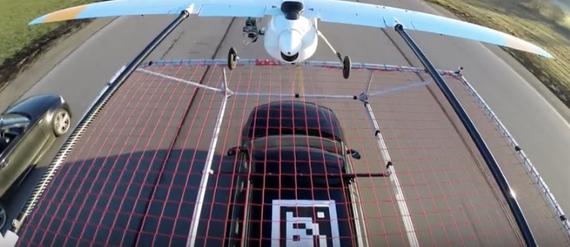 Technically Incorrect offers a slightly twisted take on the tech that's taken over our lives.
---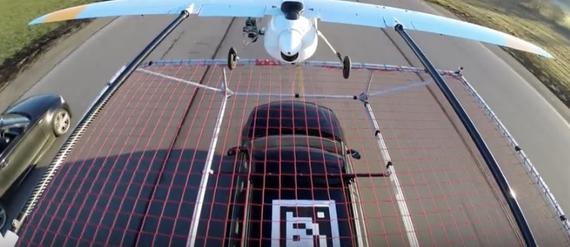 You know you're going to need this some day.
You're just not quite sure of the circumstances.
I'll give you a clue: You're going on a romantic road trip and you've forgotten to bring underwear. Fancy underwear, that is.
So you use your Amazon app and summon knickers. They fly to you as you're floating down the freeway. The drone lands on your car and stays there till you can pull over and grab your smalls.
This is the glorious scenario I envisage after seeing the German Aerospace Center demonstrate how a drone can land on a moving car at 75 kilometers per hour (roughly 47 mph).
The drone was a Penguin BE UAV. It's solar-powered and managed a sunny, gentle landing right on top of the car.
The aerospace center claims that this is the first time such a feat has been achieved. It says that by taking the landing gear off the drone, the weight is reduced. It also allows for more scientific instruments to be inserted to ensure the perfect landing, making it safer in difficult conditions.
More Technically Incorrect
You can only really count on 4 of your 150 Facebook friends, study says
North Korea has invented hangover-free alcohol (says North Korea)
This is the other side of the sharing economy
Such solar-powered drones can fly for several weeks, which makes the Amazon-powered future ever more exciting to contemplate.
This particular perfect soft landing was performed at the Mindelheim-Mattsies airfield in Bavaria.
The software on the drone recognizes the platform on the roof of the car. The rest of the maneuvering is computer-controlled.
In essence, because the drone and the car are going at the same speed, the landing is similar to the vertical landings you see performed by helicopters.
Once Amazon gets into this technology, the phrase "air mail" will have a completely different meaning.