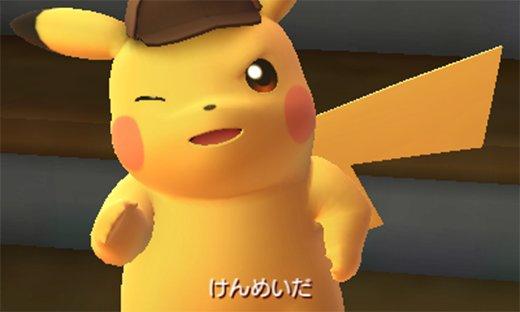 Following its official reveal, new details for Detective Pikachu: Birth of a New Duo, have appeared on the game's official website, revealing some interesting things about the game's Poke-protagonist. New screenshots have also been released; take a look at them below.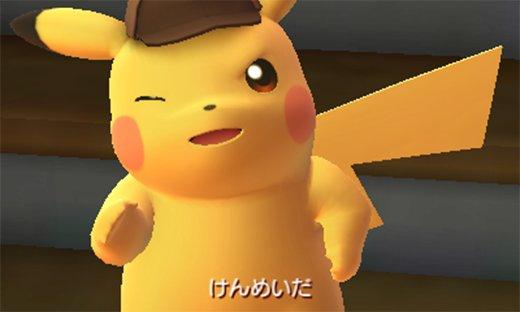 Although the information is presented in Japanese, Pokemon fansite Serebii has translated it. According to the site, the game revolves around exploring Rhyme City as the human character Tim. Along with poking (heh) around the city, players must interview people and gather evidence to solve cases.
Tim's partner, Detective Pikachu, also assists in interviews and conducting searches for clues. Various spots around Rhyme City hide evidence, which you can examine using a magnifying glass. If Pikachu notices anything, the bottom screen will flash an image of him and, once tapped, he will offer his two cents on the situation.
Since Detective Pikachu is able to talk, he's incapable of doing any of the Pokemon's signature moves, and also isn't very quick. Basically, he's a bad Pikachu. On top of this, he's weak around attractive women. Another notable detail about Detective Pikachu: He likes coffee.
Other characters mentioned on the site include Mike Baker, head of the Detective Agency Tim and Pikachu presumably work for; Amanda Blackstone, an office assistant; Amella Kristi, a new assistant director at a TV station; Meiko Okamoto, a TV director; and Pablo Milan, the owner of the High Hat Cafe.
Detective Pikachu: Birth of a New Duo, will launch for 3DS in Japan on February 3. A release in other territories has not yet been announced. It will cost ¥1200 initially, and then the price will then rise to ¥1500 three weeks later.