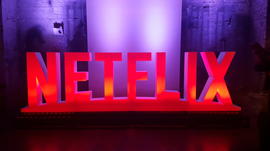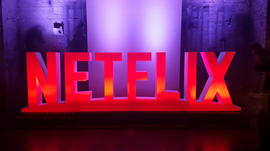 TV and movie lovers in Asia jumped for joy earlier this month when Netflix finally launched throughout the region.
Some in Indonesia, however, weren't so excited by the news. The country's largest telco, PT Telkom Indonesia, announced that as of 12 a.m. Wednesday morning they had blocked access to the streaming service on all of its Internet platforms.
Dian Rachmawan, Telkom's Director of Consumers, said the ban was put in place due to Netflix not following the country's broadcast laws and for having violent and"pornographic" content, Indo Telko reports. The exec did not specify which content the company found to be overly violent or indecent.
At CES earlier in the month, Netflix CEO Reed Hastings announced that the popular streaming service was being made available in over 130 countries around the world — essentially in every country except China. Since then, Netflix has been working with individual nations to make sure the content offered on the service is in line with local tastes and regulations. It also claimed it would be cracking down on virtual private network (VPN) use to prevent users from accessing foreign Netflix content.
More Netflix news
Why you can't have everything: The Netflix licensing dilemma
Netflix CEO: China may eventually let us in
Forget about streaming US Netflix content abroad
Earlier this week, the American company was given a one month ultimatum by the Indonesian government to comply with broadcaster regulations, which include the setting up of a local office, paying of taxes and the hiring of local staff, according to Tech in Asia.
Meanwhile, Rachmawan told Daily Social that he didn't want to ban Netflix completely from the country, but rather wants to ensure they follow local regulations.
"This blocking action will not have an impact to our customers," he said. "They [Netflix] are still small here. While they are still small, we will teach them to follow the rules here."