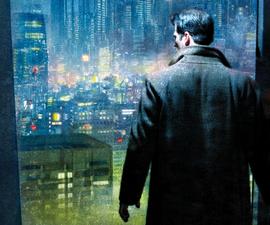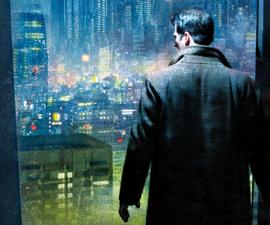 Netflix is looking to the future for its latest original show. Set in the 26th century and featuring a body-swapping space soldier as its hero, "Altered Carbon" is set to be the most sci-fi show Netflix has produced so far.
Producing original, exclusive TV shows and movies is important for services like Netflix and Amazon to try and win subscribers. Netflix led the way with TV shows "House of Cards" and "Orange is the New Black", and has now branched out into movies with "Beasts of No Nation" and more to come, featuring big names like Brad Pitt, Angelina Jolie and Ricky Gervais. Now available in virtually every country in the world, Netflix intends to spend an eye-watering $6 billion on buying and producing content in 2016.
"Altered Carbon" will be based on the 2002 novel by Richard Morgan, the first in a series about cyberpunk hero Takeshi Kovacs. Kovacs is a soldier-turned-cop in a future that sees human beings able to "resleeve" into new bodies when they die, their memories encoded into spinal implants.
The live action adaptation is the brainchild of Laeta Kalogridis, who adapted "Shutter Island" and wrote "Terminator Genisys". She also produced "Avatar", "White House Down" and the short-lived "Birds of Prey" TV series.
Deadline reports the series will be ten episodes long. Netflix has yet to discuss casting or release dates.
Geek-friendly TV shows we can't wait to watch…
Netflix's fantasy and sci-fi shows so far have largely involved fantasy elements in contemporary settings, like the superhero shenanigans of "Daredevil" and "Jessica Jones" or horror moments of "Hemlock Grove". Last year saw mixed reactions to the very sci-fi "Sense8", which also had a body-sharing premise, but viewers are clearly keen enough for Netflix to go fully into the future for both "Altered Carbon" and a planned remake of the 1960s classic, "Lost in Space".
Electric streams
How to access Netflix's secret genre categories
Why you can't have everything: The Netflix licensing dilemma
Streaming stars: From Angelina Jolie to Woody Allen, the superstars signing to Netflix and Amazon
Other forthcoming sci-fi and fantasy shows from Netflix include more Marvel-ous action in "Luke Cage" and "Iron Fist", as well as new episodes of dystopian anthology series "Black Mirror".
Meanwhile over at rival streaming service Amazon Video, the sci-fi category is led by alternative-history drama "The Man in the High Castle", which will be followed by reboots of camp classic "Barbarella" and Star Trek-spoofing "Galaxy Quest".