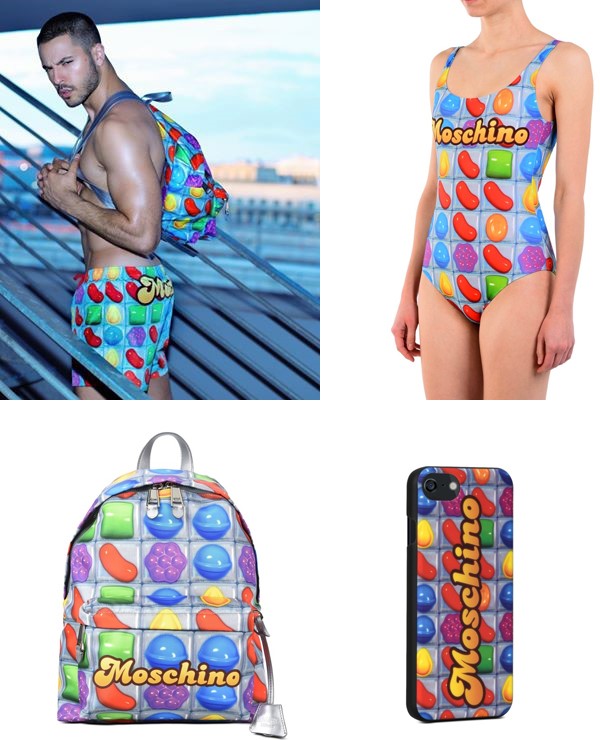 The Italian creative director Jeremy Scott always knows how to transform cultural themes into high-end fashion.
Last weekend at the Coachella Festival in Indio, California, the Moschino brand held its 11th annual party.
Here, the Italian fashion fader launched a collection inspired by the application of Candy Crush game, the result of the collaboration with the company King behind the game of fever.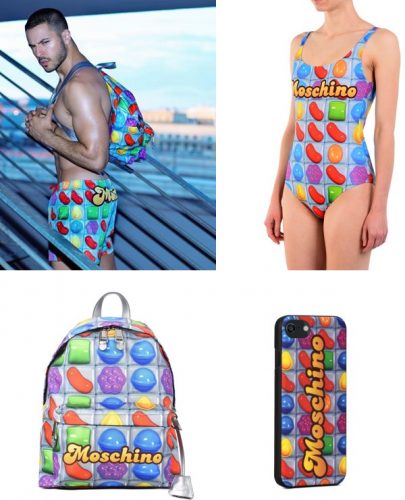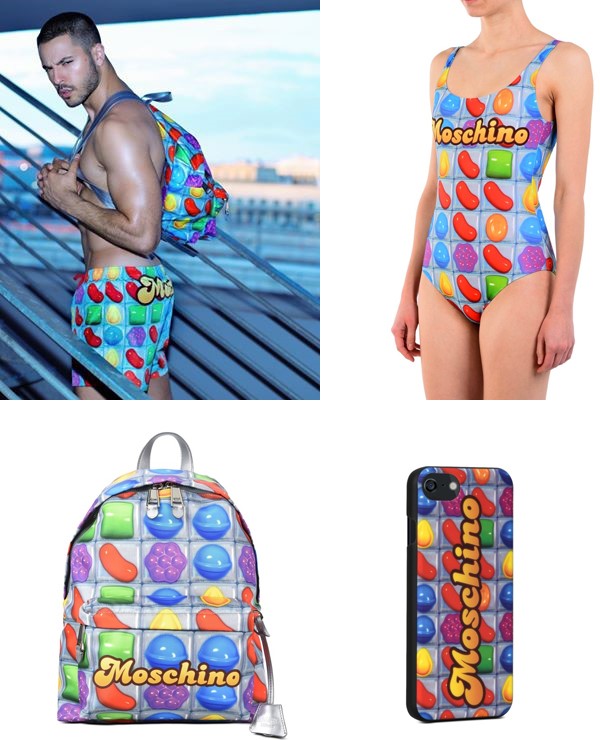 "The only thing that interests me more than playing this game is putting it on people," said Jeremy Scott, Moschino's creative director at the party.The Moschino x Candy Crush collection includes swimwear ($300 for women's swimsuit and $205 for men's swimsuit), backpack accessories ($650), and an iPhone case ($70). All are designed with the vibrant color of Candy Crush and were only sold for a certain period of time.
With a creative mind, this designer has brought many community culture elements such as fast food, cigarettes, blisters … into fashion. Even at the Milan Fashion Week not long ago, he daringly designed a handbag inspired by toilet paper rolls. Jeremy Scott's ideas often caused a stir among the supporters and opponents.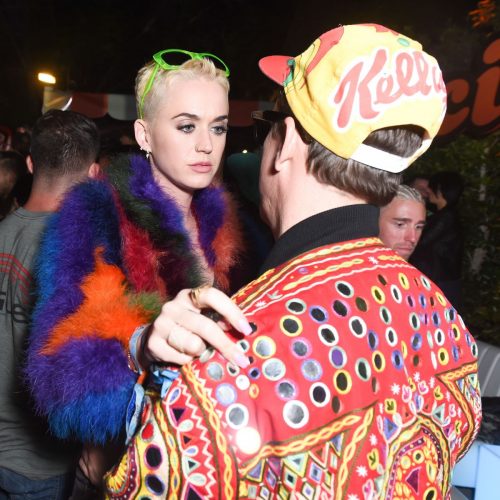 At the party, many close friends with Jeremy Scott came to support this designer such as Katy Perry, whose face is represented in 2015. Other stars include hot girl Kylie Jenner, Jared Leto, Sophie Turner, Emma Roberts, Justine Skye, Hailee Steinfeld, DNCE, Kiersey Clemons, Frances Cobain, Paris Hilton, Emily Ratajkowski …