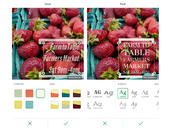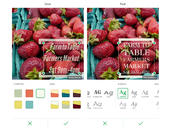 REVIEW
Adobe Post
( iOS)
A free-with-registration iPhone app that produces attractive text-overlay-on-image graphics for social media, Adobe Post is fun and easy to use.
4

stars
Editors' rating on December 17, 2015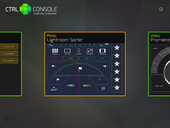 EDITORS' TAKE
Ctrl+Console Lightroom Sorter
Ctrl+Console's Lightroom Sorter provides iPad-based controls for organizing your photos.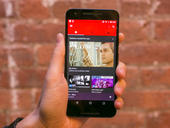 EDITORS' TAKE
YouTube Music
( Android)
Google serves up a new app for music lovers called YouTube Music that organizes all the different versions of your favorite tunes into a central hub with guided paths for artists discovery and new music curation.
REVIEW
Adobe Photoshop Fix
( iOS)
A solid photo-retouching iPad app for folks who need Creative Cloud integration, Adobe Photoshop Fix is useful, but would be more so with some additional features.
3.5

stars
Editors' rating on October 5, 2015
4.5 stars
User rating out of 1 vote
EDITORS' TAKE
Home Connect
( Android)
Bosch will expand its Home Connect app launched last year to smarten up fridges, washing machines, dryers, and coffee machines.
REVIEW
Magic Duels
( iOS)
Magic Duels' tutorial mode is among the best ways to learn to play Magic, but interface problems and poor cross-device support mean the average player should look elsewhere for their fix.
EDITORS' TAKE
Drivemode Driving Interface
( Android)
It's so intuitive and simple that you could use the Drivemode app for Android while blindfolded, but don't try that while driving.
REVIEW
Apple Music
Apple Music has a lot of potential, but its iCloud Music Library bugs and confusing interface keep it from edging out Spotify for now.
3.5

stars
Editors' rating on June 8, 2015
2.5 stars
User rating out of 6 votes
EDITORS' TAKE
Apple News
( iOS)
Apple has announced its own app that provides the same kind of news aggregation service as the popular Flipboard app.
REVIEW
Google Photos
Free unlimited storage, automatic backup and fun editing effects make Google Photos one of our favorite tools for wrangling your photos.
4

stars
Editors' rating on May 28, 2015
4 stars
User rating out of 1 vote