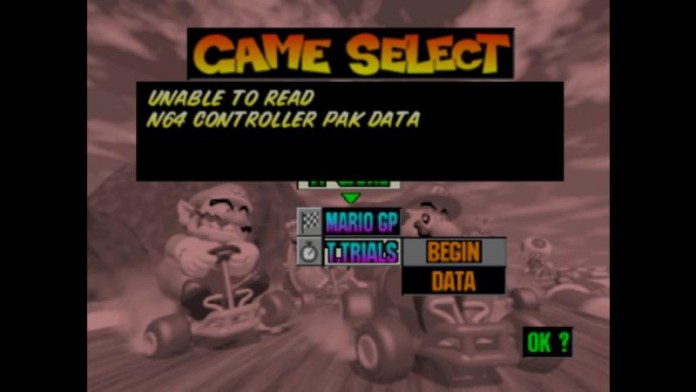 Much as it did on the Wii's Virtual Console, the newly launched Wii U version of Mario Kart 64 lacks the ability to save ghost data, meaning you can't save your best performances and then compete against them.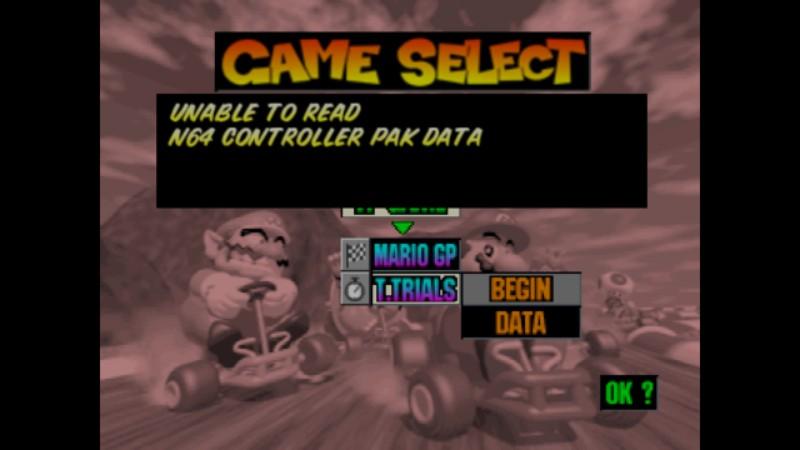 For some, it's an inconsequential feature, while others use ghosts to improve their performance or as an alternative to multiplayer. But as Destructoid notes, the feature is absent from the Wii U Virtual Console port of the game, which launched this week in Europe.
As the picture above from Miiverse user Good Box shows, the absence of ghost data is due to the lack of an N64 Controller Pak (basically a memory card that plugged into the controller). This was required for the feature to work on N64, and Nintendo apparently was unable or unwilling to provide a workaround. After the same issue was present in the original Wii's Virtual Console version, fans had been hoping things would be different on Wii U.
Mario Kart 64, the second game in the MK series, originally launched in Japan in 1996, followed by an international release a year later.