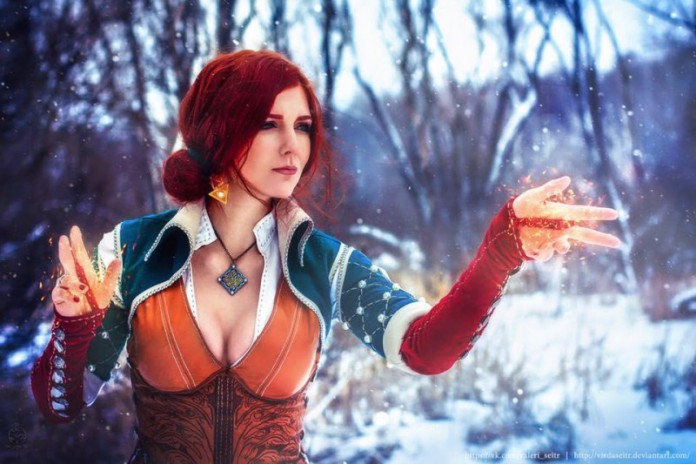 Witcher 3: Wild Hunt cosplay continues to impress. The latest example comes from DeviantArt user VirdaSeitr–real name Valeri Seitr–who recently uploaded some new photos of herself as sorceress Triss Merigold from the acclaimed open-world role-playing game. Check them out in the gallery below.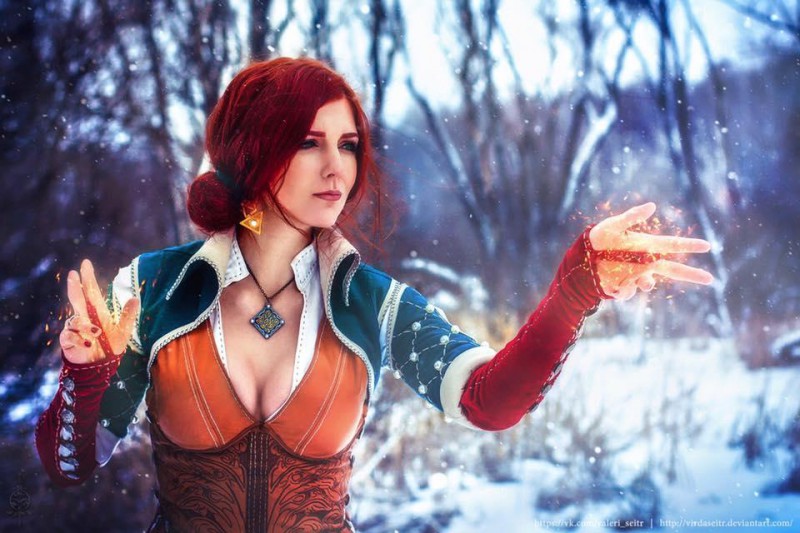 Seitr has been cosplaying as Triss for quite some time now. You can see even more images on her social network spaces including Facebook, Instagram, DeviantArt, and Twitter.
This cosplay is so good that it even caught the attention of The Witcher developer CD Projekt Red, which posted some images from her gallery on Facebook.
Looking for more Witcher cosplay? Check out this gender-bending "Geraltina" cosplay and this stunning Ciri cosplay.
The Witcher 3 was released in May 2015 and was one of the most celebrated launches of the year. It's gone on to sell more than 6 million copies (as of August 2015) and took home the overall Game of the Year award at The Game Awards in December. It's up for the same high honor at the Game Developers Choice and D.I.C.E. Awards later this year.
CD Projekt Red isn't done supporting The Witcher 3 yet, as the second of two planned paid expansions, Blood and Wine, is set to launch later this year. According to CD Projekt Red, it's "more refined" than the main game.