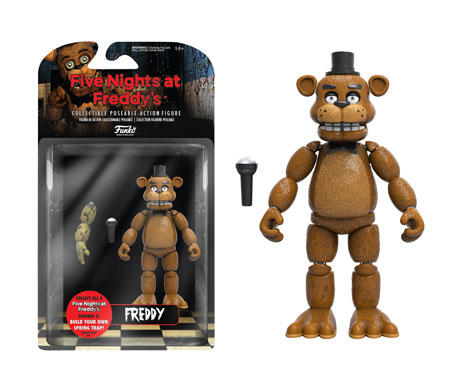 Toy company Funko has announced a new line of merchandise based on Scott Cawthon's creepy indie game Five Nights at Freddy's. The company has even created a scary little video to promote all the new wares; check it out below.
The merch includes five-inch action figures for the game's main characters, complete with "build-a-figure" accessories. There will also be two-inch figure sets, pen toppers, plushies, keychains, and more (via Game Informer).
You can click through the images in the gallery below to see all of Funko's Five Nights at Freddy's merch. The pen toppers will be available starting in March, while the figures arrive in May.
Head to Funko's website to learn more about shipping dates.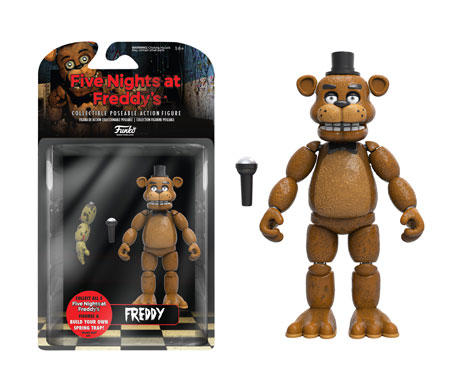 In other news, a spinoff called Five Nights at Freddy's World is now available on Steam. Additionally, a movie based on Five Nights at Freddy's is in development at Warner Bros with an Oscar-nominated director attached to it.