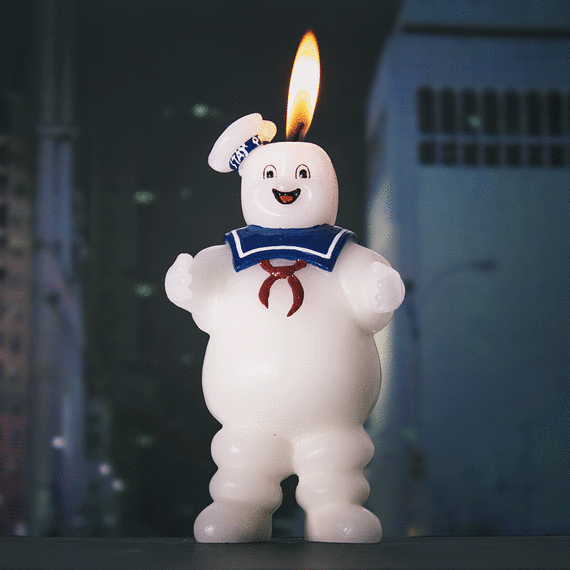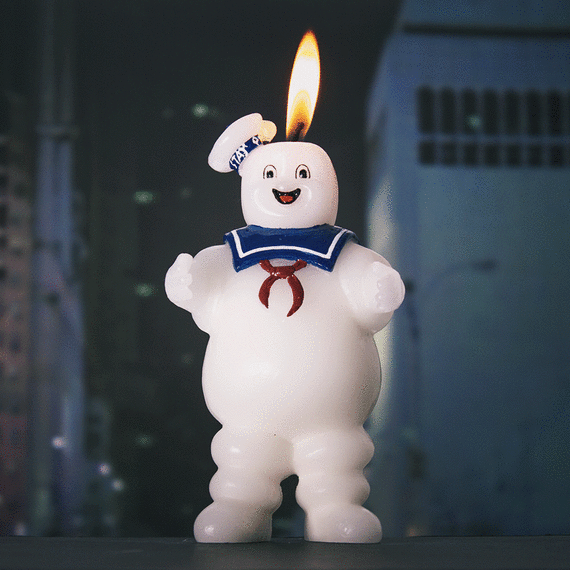 The Stay Puft Marshmallow Man might wear an adorable sailor hat and collar, but he isn't just a mascot for a delicious treat.
In the original "Ghostbusters" movie, from 1984, he was also a horrifying threat measuring 112 feet tall and hell-bent on destroying New York City.
Related stories
'Ghostbusters' action figure prototypes revealed, and they look awesome
Look out ghosts! New 'Ghostbusters' character posters debut
Action-packed 'Ghostbusters' remix will get you dancing
But when he's in candle form, the Stay Puft Marshmallow Man is around to set a romantic mood. This Stay Puft Marshmallow Man candle smells yummy
and slowly melts away while grinning at you with a giddy smile.
The candle, which stands about 8 inches high (20 centimeters), is now available online at UK store Firebox for $28.49 (about £20, AU$40).
You don't need a proton pack to light him on fire. Just use a match and watch him glow brighter than Slimer himself.
This isn't the first time Firebox has offered an unusual pop culture candle. The "Raiders of the Lost Ark" Toht face-melting candle and the Hatching Dinosaur candle will make you long for a citywide blackout.