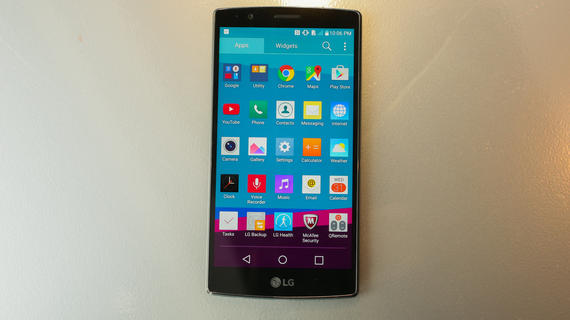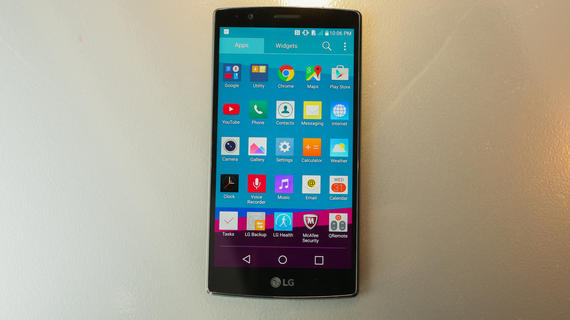 South Korea-based LG will introduce two new flagship phones this year in an attempt to revive its sagging sales.
On Tuesday, the company revealed that it lost 43.8 billion South Korean Won ($36.4 million) in its mobile phone division for the final quarter of 2015. That's a huge drop from the $56 million profit the division showed over the same period in 2014. For 2015 as a whole, the company shipped 59.7 million phones, a minor bump from the 59.1 million units shipped in 2014.
LG faces the same obstacles that thwart other smartphone players, including HTC, Motorola, Sony and Microsoft. Apple and Samsung so dominate consumer demand that little more than scraps are left over for other vendors. The situation will only intensify this year as LG said it expects more premium models from its competitors and greater price competition.
To try to bounce back, the company said it will unveil two new flagship phones this year. One of those is expected to be the LG G5, the successor to last year's G4 phone. The G4 garnered generally positive reviews but was overshadowed by Apple's iPhone and Samsung's Galaxy phones. Earlier this month, LG confirmed it will unveil a flagship phone at the Mobile World Congress event during the last week of February, though it didn't reveal the specific model.
Last October, the company launched the V10 smartphone designed for the premium market. In December, LG said it had sold 450,000 units of the V10 in the US less than two months after its debut, according to The Korea Herald.
Further, LG said it will introduce a "more cost-competitive value chain." That means the company aims to produce a lineup of more affordable phones in an attempt to attract budget-conscious consumers. It's the same strategy being adopted by other mobile phone vendors, such as Samsung and HTC. The goal is to create phones that cost less to make and can sell at cheaper prices yet still provide many of the same features as more expensive high-end phones.