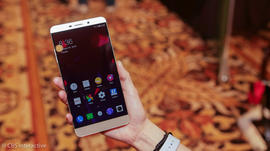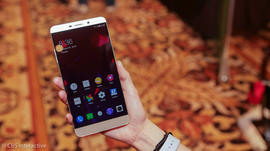 Chinese internet conglomerate LeTV is set to sell its smartphones in India, hot on the heels of Chinese rivals like Huawei and Xiaomi.
The company, which recently rebranded as LeEco (short for Le Ecosystem), announced on Thursday that it will release two devices in the region — the midrange Le 1s and the flagship-spec Le Max. The Le 1s is set for a February 2 release date, while the Le Max Pro will come out two weeks later on February 16.
The company is one of China's largest Internet businesses and has its fingers in many pies, such as hardware manufacturing, e-commerce, film and television, smart devices and car-tech. It's the latest of many Chinese firms to set up shop in India, following the footsteps of Xiaomi and Huawei. The former began manufacturing devices in the region back in August, taking advantage of the Make in India tax incentive, while Huawei, which has been selling handsets there for years, was given a green light to do the same last July, Reuters reported.
Though China is the world's largest smartphone market, its growth is quickly stunting. India, meanwhile, is on the cusp of a boom period, with a smartphone penetration of only around 18 percent, according to IDC Research Manager Kiran Kumar, prompting brands from around the world to double down on investments in the region.
Related stories
The smartphone battleground of India — and why Xiaomi wants in
Le Max Pro is the first phone with a Snapdragon 820 processor
Aston Martin could finally get the interior tech it deserves
Both of LeEco's phones have been released in China and some parts of Europe, with the Le Max Pro being the more interesting of the pair. It sports a massive 6.33-inch Quad HD display and is powered by Snapdragon's new Octa-Core 820 64-bit processor. Those luxuries come at a price though, with the phone selling at 32,999 rupees, which convers to $500, AU$700 and £345. The Le 1s is a more budget option, coming with a 1,080×1,290-pixel full HD 5.5-inch screen and a 2.2 GHz MediaTek Helio X10 chipset — though it does have a USB Type-C port, which is a nice touch. It'll retail for for 10,999 rupees ($165, AU$235, £115).
The company also said it'll be opening up a large research and development centre in Bangalore to oversee development of India-specific offerings.