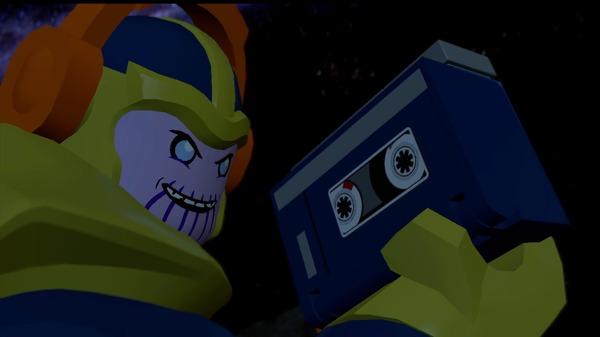 [THIS POST MAY CONTAIN LEGO GAME SPOILERS]
The credit sequence for Lego Marvel's Avengers, released just this week, contains a reference to Guardians of the Galaxy, fans have discovered. The image below, from the end-game sequence, shows Peter "Star-Lord" Quill's cassette player and headset (via Eurogamer).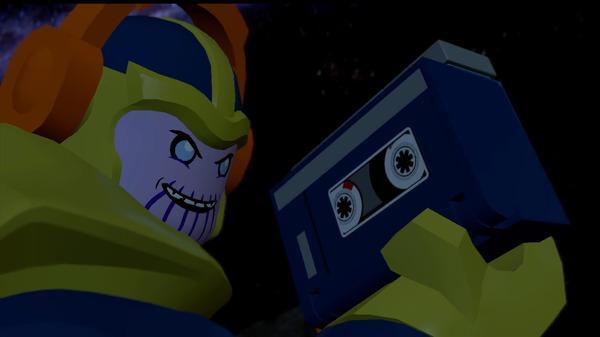 Star-Lord is not one of the 200-plus playable characters featured in Lego Marvel's Avengers, though he did show up in Lego Marvel Superheroes. Some are taking this to mean a future Lego game might feature the character in a more central role, perhaps with a dedicated Guardians of the Galaxy Lego game.
This is not confirmed, though developer TT Games has a history of hinting at future games during credit sequences. For example, a giant dinosaur invaded the Lego Batman 3 credits sequence, which was a reference to Lego Jurassic World.
Other major franchises spun into Lego games have included Star Wars, The Lord of the Rings, The Hobbit, Indiana Jones, Pirates of the Caribbean, Harry Potter, and others.
Guardians of the Galaxy 2 is scheduled to arrive in May 2017. If a Lego Guardians of the Galaxy game is indeed in the works, a launch around the release of the film would seem likely.
The Lego video game franchise is one of the biggest on the planet. With more than 100 million games sold, the Lego series joins the likes of Mario, Pokemon, Need for Speed, Final Fantasy, Grand Theft Auto, and FIFA to have sold that many copies.