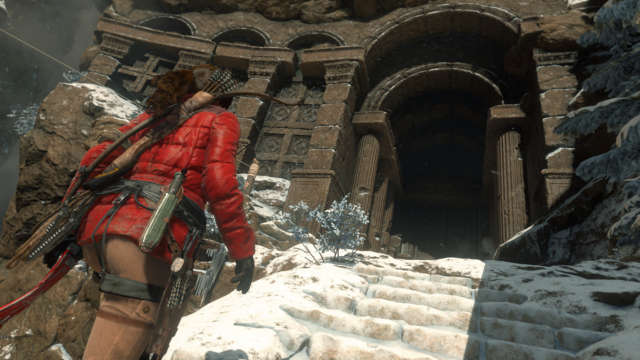 When the Tomb Raider franchise was rebooted in 2013 we were introduced to a fascinating reimagining of Lara Croft and her origin story. But just as interesting as the storyline is the transformation of Lara herself. At the start of the game she is a relatively inexperienced graduate of archaeology embarking on her first scientific expedition. Thrown into a series of perilous situations we begin to see her innocence chip away and she gradually shows herself to be an extremely resourceful and determined survivor.
In Rise of the Tomb Raider, we see another new side of Lara Croft. Leaner and meaner, she's more prepared to enter dangerous situations and succeed by whatever means necessary. Essentially then, she's more akin to the hard-bitten adventurer of the original Tomb Raider games but this time with a lot more depth to her character, which is brought to life by writer Rhianna Pratchett.
Rise of the Tomb Raider is her finest adventure to date. Taking place a year after the events in Tomb Raider, Lara has been delving into the unfinished research of her late father and embarks on a journey to find the lost city of Kitezh and the secret to immortality. Her quest takes her to the frozen wastes of Siberia and pits her against an ancient order of knights known as Trinity.
The game is structurally similar to 2013's Tomb Raider with a few notable additions. The tombs Lara is raiding are bigger and more detailed than ever featuring stunning ancient architecture, deadly traps and puzzles.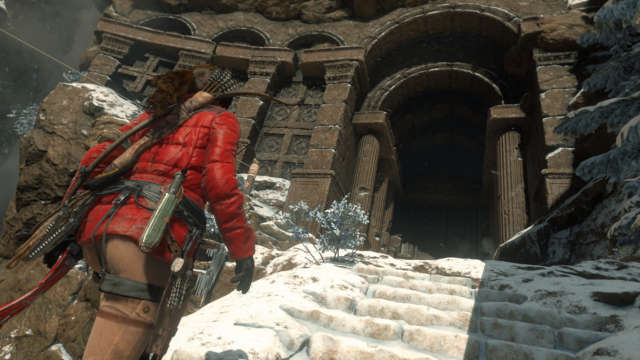 There's a new crafting system enabling Lara to utilize her environment's many resources in order to upgrade weapons and outfits to suit the conditions. Also, combat has been improved with Lara able to pursue a more stealthy approach performing silent takedowns with her hunting knife and avoiding combat by making use of areas of water, trees and rooftops. In summary then, it's everything we've come to expect from a great Tomb Raider game only more so.
If you're due for a hardware upgrade, now's a good time to get a new GPU to get the most out of Rise of the Tomb Raider's vibrantly detailed visuals on PC. Purchase a new NVIDIA GeForce GTX 970, 980, 980 Ti card or system, or a GTX 970M, 980M or 980 powered notebook and you will get a copy of Rise of the Tomb Raider on PC for free.
By Andy Dyer