The singer unexpectedly divorced from billionaire Wissam Al Mana after giving birth to her first child three months ago, ending a five-year marriage.
According to Mail on Sunday, a close source revealed Janet Jackson was divorced from Arab billionaire Wissam Al Mana, just three months after giving birth to his first daughter. Then the 50-years-old singer will move to live in London, England and then  living with her daughter.
The source said: "Everyone regrets when they both decide to go their separate ways. Although they are very busy but after Janet born, they are wholeheartedly take care of children. They always try to fulfill their responsibilities despite the break up. "
The pair's split rumors have been around since Jan this year when Janet was repeatedly uncovered when he was out.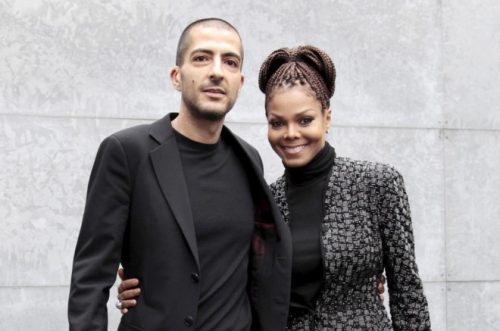 After giving birth three months ago, Janet Jackson unexpectedly divorced her husband. Photo: AFP / Getty Images.
As well as the divorces of other Hollywood stars, the divide between Michael Jackson's sister and Arab billionaire Wissam Al Mana became a matter of public interest.
In particular, the husband`s asset is  $ 1 billion, nearly four times the amount of money that Janet Jackson owns. There is no information   whether or not the couple has signed a marriage contract but Janet is likely to be given a large sum of money.
She married businessman Wissam Al Mana in 2012 after two years of dating. This is Janet Jackson's third divorce. Previously, she was married to male singer James DeBarge in 1984 and broke up only a year later. She remarried with young dancer René Elizondo from 1991, and  lived happily until 2000.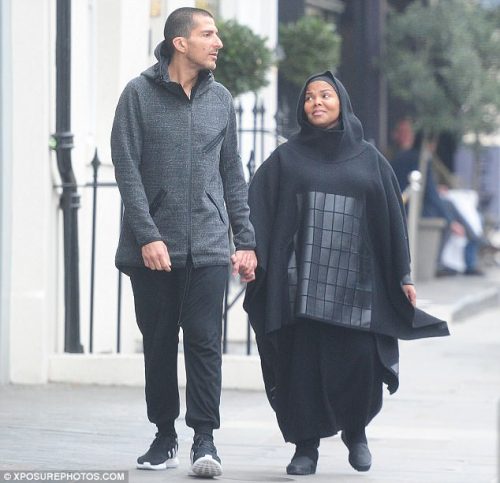 Janet Jackson got dressed in a Muslim outfit with her husband   last year. Photo: XPosure.
After getting married with Wissam, Janet moved to Islam to match her husband's religion . After her pregnancy, she frequently appears in traditional Islamic attire.