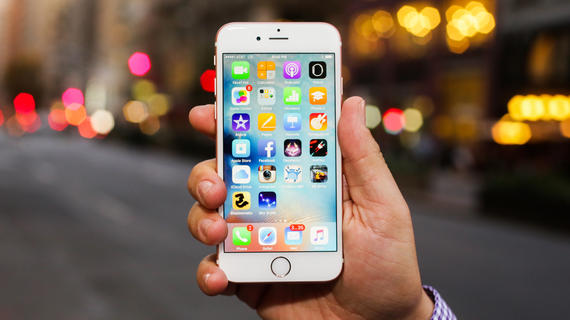 Apple may have reported essentially flat iPhone sales on Tuesday, but the device is still hot in the world's biggest markets, according to a new report.
During the final quarter of 2015, the iPhone regained its status as the top smartphone brand in both the US and China, research firm Kantar Worldpanel ComTech said on Wednesday.
In the US, Apple's market share is 39 percent, according to Kantar's research. "Apple loyalty in the US is at its highest since 2012, reinforcing the fact that customer retention is not an issue," Kantar research chief Carolina Milanesi said in a statement. And in urban China, Apple took back its position as the most-sold smartphone brand with a 27 percent market share and the top three most popular models, added Tamsin Timpson, Kantar's strategic insight director.
All of this means that the iPhone is again more popular than phones from Samsung, LG, Motorola and other players in the US, and is outselling phones from local vendors such as Huawei and Xiaomi in China. So why are things so dour in Apple's kingdom?
Tuesday's quarterly results from Apple actually saw iPhone sales up ever so slightly from a year ago. Yet that was the slowest growth since the company began selling the phones in 2007. Worse, Apple predicted total company revenue would slide next quarter and said that in the March period, iPhone sales are in for their first slump ever.
The smartphone market is seeing weakness born out of saturation, a dearth of buzz-worthy innovations and tougher economic conditions in places like China. Apple is feeling that pain alongside competition from ambitious Android rivals. Apple's historic sales records are giving way to concerns the company is starting to lose its mojo. Kantar's market share data seems to substantiate that concern.
In the US, Android's share of the market grew by 11.5 percent last quarter, while Apple's shrunk by 8.6 percent, according to Kantar. In Japan, Android's slice rose by 6.1 percent, while Apple's declined by the same amount. Throughout the European Five (France, Germany, Italy, Spain, UK), Android's share was up by 5.4 percent, while Apple's was down by 3.3 percent. Among the regions tracked by Kantar, only China delivered, with a 5.6 percent rise in the iPhone's market share.
Kantar pointed to specific reasons for Apple's poor performance. The volume of people jumping ship from Android to the iPhone dropped to 11 percent last quarter from 13 percent for the same period in 2014, Milanese said. Further, the "contribution that first-time smartphone buyers make to Apple's overall sales numbers went from 20 percent to 11 percent over that same period," Milanese added.
The US smartphone market also continues to become saturated with fewer first-time buyers. As the number of potential new buyers declines, Android offers a more tempting environment with a wider-priced range of phones. In contrast, the iPhone remains a premium-priced device.