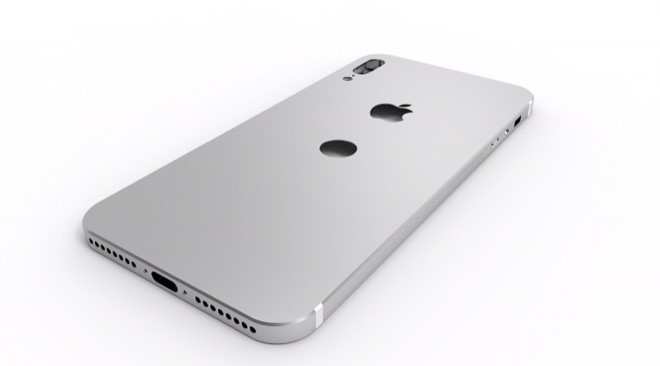 The prototype based on the recent rumors of the iPhone 8 may be one of the prototypes that Apple is choosing.
Many designs based on rumors of the iPhone 8 have appeared in the past few days. This model is rumored to be 5.8 -inch, OLED, fast recharge, home key under the glass and touch ID moved to the back.
Recently, Instagram account "Bro.king" has rendered the aluminum frame rendition of the next iPhone generation. At a glance, the design language resembles the iPhone 5S, just different in size and a large round hole underneath the defective logo. Nearly the camera cluster is a double camera arranged vertically.
A few days ago, Bloomberg said that Apple still faces a technical problem when it can not put the Home button under the glass as rumor. Instead, the Touch ID could be moved to Apple's back, next to the camera cluster as Samsung did with the Galaxy S8.
Apple is said to be testing about 10 different prototypes of the iPhone and has not decided yet which designs to use in mass production. The iPhone 8 (or iPhone 7X, iPhone X, iPhone Edition) may be launched in September, but manufacturing difficulties can make the new model be later one month than the annual one.
By: Anna Lee