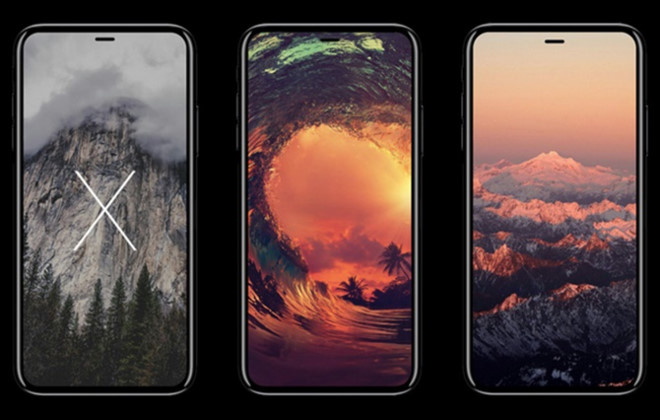 After the infinity screen on the Galaxy S8, many users expect the iPhoneversion to celebrate the 10th anniversary of a more powerful breakthrough, such as the four-sided curved screen.
A recent report shows that Samsung is developing a screen with four curved edges instead of the current two. The upper and lower curved edges help the screen overflow, increasing coverage by up to 98%. Samsung's rival LG is also said to be developing a similar display.
According to this report, Samsung will provide the first four-curved screen for the iPhone 8 this year. Recently, Samsung has signed a two-year deal with Apple, which mentions that Samsung will supply about 92 million OLEDs for the special iPhone version of the 10th anniversary.
But recently, Phonearena announced a 3D model made by a third party that shows Apple will be equipped with a flat top and bottom OLED screen for the iPhone 8. No confirmation information from Apple for this information.
The biggest challenge that both LG and Samsung have to overcome if they want to develop a curved four-sided display is that technical standards currently do not support this type of display, from glass-to-edge technology to edge-to-edge.
So, it's likely that Apple still has to use flat-panel OLEDs for their upcoming iPhone models. And if Samsung wanted to equip the curved four-sided display for the Galaxy S9, they needed to develop a new glass-pressing technology.
By: Anna Lee