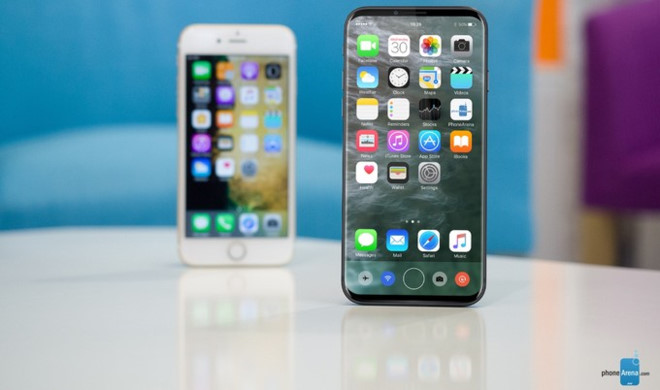 According to MicGadget, Apple will probably remove the iPhone 7S, 7S Plus to replace with another model of OLED screen iPhone, next to the iPhone 8.
Each passing day, a lot of interesting information about Apple's new iPhone re-appeared. Previous technology has confirmed that Apple will launch an iPhone 8 with an OLED display, along with two upgrades to the iPhone 7 called 7S and 7S Plus.
However, the new report from MicGadget goes against this point. A blog from China says that Apple will remove the S version to announce two iPhone screen prototypes called the iPhone 8 and 8 Plus.
MicGadget has historically predicted quite a lot of accurate information about the new iPhone. Therefore, their disclosure of this information makes many people believe it.
According to this page, Apple's iPhone production partner Foxconn just received orders to produce two new smartphones. In addition, iPhone 8 and 8 Plus are given the same dual cameras. This means that users will capture the same picture quality, other than the iPhone 7 and 7 Plus.
Dual cameras are becoming popular in the mobile market. Therefore, Apple does not need to keep it exclusive for the big screen model as before.
Recently, the Twitter account of Benjamin Geskin for posting images is considered the actual template of the iPhone 8. According to this template, the new iPhone has a dual camera folded, stainless steel rim while the back of the substance uses glass. The phone has a screen with ultra-thin bezel and does not have the Home button on the bottom.
Recent reports indicate that Apple may be launching the iPhone 8 in September, but it is slowing down. The cause of this is due to the difficulty of providing the partner's OLED display. Apple also encountered some problems in bringing the fingerprint sensor of the phone to the bottom of the screen.
By: Anna Lee