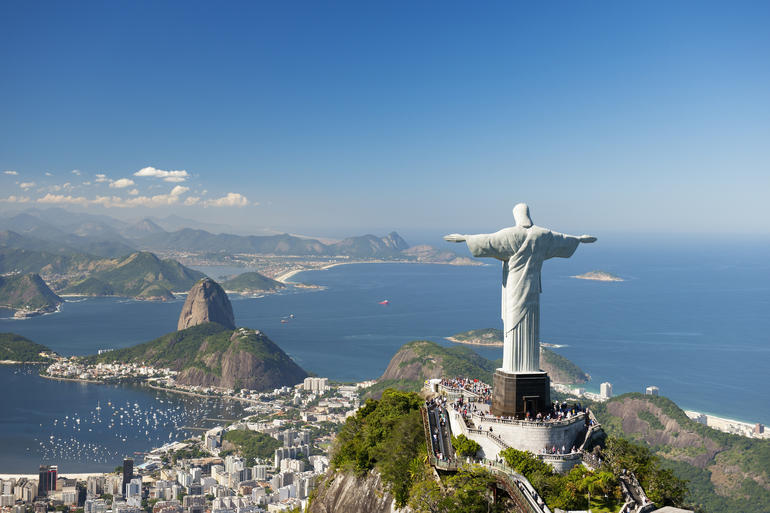 More than 100 doctors, researchers and scientists from all over the globe have signed an open letter urging the World Health Organization to re-examine the seriousness of the Zika virus and its potential impact on the this summer's Rio Olympics. They say the games should be moved or postponed.
The letter outlined seven key facts about the Zika virus (which is spread by mosquitoes and currently has 32,000 cases in Rio de Janeiro alone) that would render the games unethical to run, including the fact that Rio's mosquito-killing program was unsuccessful; that Rio's health system is "so severely weakened as to make a last-minute push against Zika impossible;" and that the virus can cause "yet undiscovered neurological injuries" to its victims.
The Rio Olympics is scheduled for August 5 to 12, and 500,000 foreign tourists are expected to flood into the country to attend the games. The World Health Organization (WHO) has partnered with the government of Brazil and the International Olympics Committee to provide health advice on ways to mitigate the risk of athletes and visitors contracting Zika virus during the games.
Earlier this month, the WHO issued a statement warning Rio visitors about the Zika virus and encouraging them to follow protocol, such as protecting themselves from mosquito bites, practicing safer sex and choosing air-conditioned accommodations. The statement stopped short, however, of discouraging attendance or advising the Olympic Committee to rethink the event.
It's not entirely unprecedented to postpone or call off the games. The 1916 Olympics was canceled due to World War I, and both the 1940 and 1944 Olympics were canceled due to World War II. According to the letter, major sporting events have also been moved because of diseases, "as Major League Baseball did for Zika, and the Africa Cup of Nations did for Ebola."
One of the main authors of the letter is Professor Amir Attaran, who published a report earlier this month in the Harvard Public Review arguing that the visitors from the games can escalate the Zika public health crisis in Brazil to a "full-blown global health disaster."
Both the WHO and the International Olympic Committee didn't immediately respond to requests for comment.