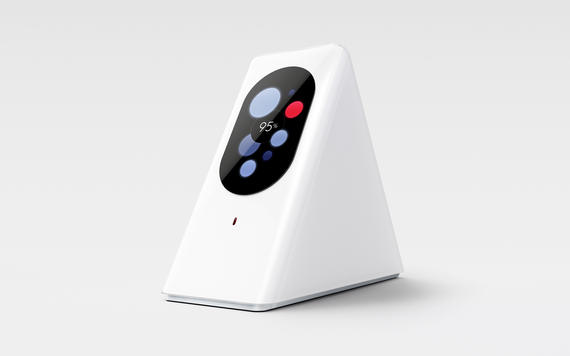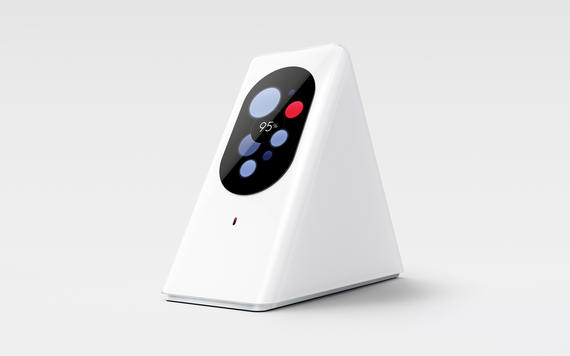 Can your broadband home connection be faster, cheaper and wholly wireless?
The new startup Starry Inc. thinks so, and intends to offer just that.
The New York- and Boston-based startup, created by the folks who tried to shake up the television business with Aereo, is hoping to offer fresh competition against major cable and telecommunications players and their broadband Internet. Starry plans to launch in Boston in the summer, with additional cities coming throughout the year.
If Starry's promise of delivering a 1-gigabit connection, or 10 times the average home broadband speed, pans out, it could shake up the broadband industry. For many people, this would be a far faster alternative to what you can get from the cable or phone companies. There was no word on how much the service costs.
"Wired infrastructure is just difficult," Starry co-founder Chet Kanojia said at a press event in Manhattan Wednesday. "It should be wireless."
The first major product from Starry is the Starry Station, a $350 Wi-Fi hub with a touchscreen that includes monitors for your Internet connection and speed, parental controls and the ability to support connected devices. The hub will provide a Wi-Fi connection to your phones and other devices, and will support future devices in the connected home.
Prior to Wednesday's announcement, details about Starry, which operated under the name Project Decibel, were sparse, as its creator, Kanojia, worked on the new business in secrecy. A few clues pointed to its potential involvement in Wi-Fi and broadband, though the company up until now had been mum about its plans.
Project Decibel offers a new opportunity for Kanojia to get back in the spotlight of the tech and media world. His former company, Aereo, used tiny microantennas to capture free over-the-air broadcasts which it then sold to broadband users as streaming video. However, broadcasters didn't receive a cut from those subscriptions.
While it had only about 100,000 customers, Aereo became a lightning rod in the media industry, with broadcasters accusing it of pirating their signals. The startup in 2014 ended up at the US Supreme Court, which sided with the broadcasters and found that Aereo's service was illegal. (CBS, CNET's parent company, was one of the plaintiffs.) A few months later, Aereo was no more.