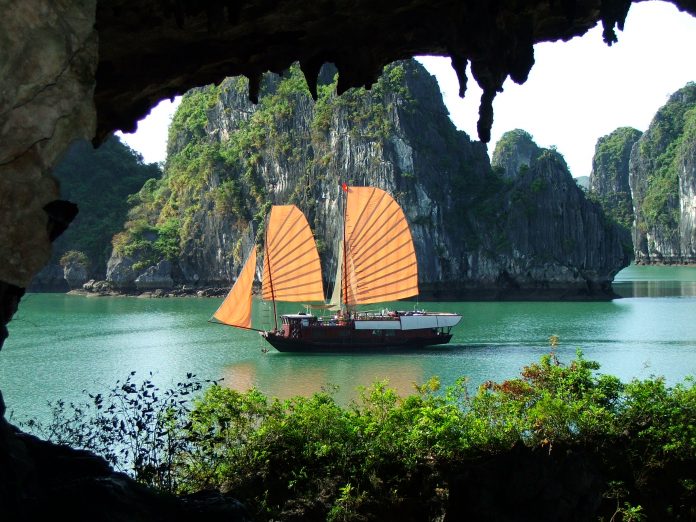 Halong Bay means "Dragon descending". Before the 19th century, the name of Halong Bay has not been recorded in the old historic books of Vietnam.
But this bay was known as: An Bang, Luc Thuy, Van Don … In the late 19th century, the name of Halong Bay appeared on the maritime map of French people. The journal "Hai Phong News" published in French language reported: "Dragon appears on Halong Bay".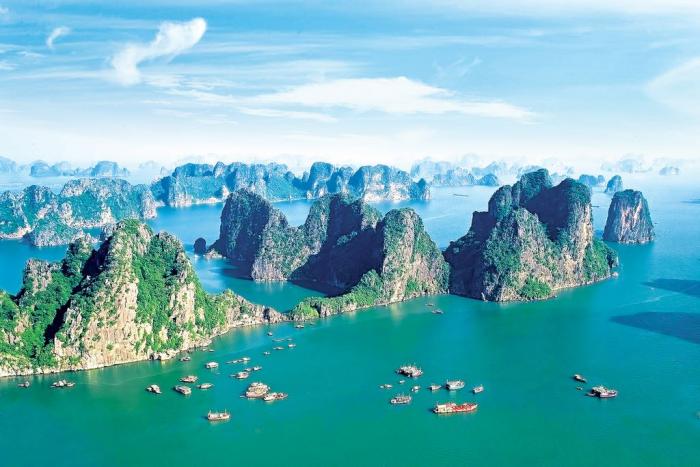 The story is summarized as follows: In 1898, lieutenant Lagoredin, the captain of ship Avalanche met 3 times two giant sea snakes on Halong Bay. Not only the lieutenant, there were many other sailors aboard who witnessed these snakes. European people believed that this animal is like Asian dragons. With the appearance of strange animal like dragon, so the bay in Quang Ninh province was named Halong Bay?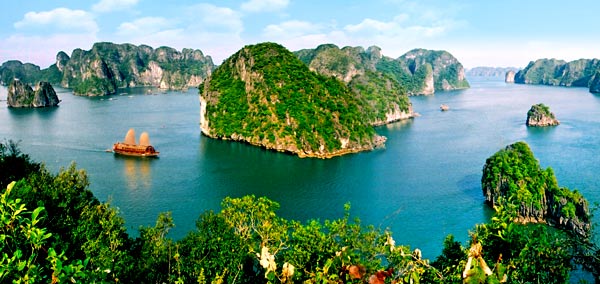 According to ancient legend, the name Halong Bay is associated with the story of the dragons helping the Vietnamese people to beat aggressors. This legend tells that:
"In the old days, when the Vietnamese people have created their nation. People were living in peace but the foreign invaders have invaded their country. In fact, the enemy was so strong. So, the Heaven ordered Mother Dragons with Dragons Children down on earth to help Vietnamese people to defend their country.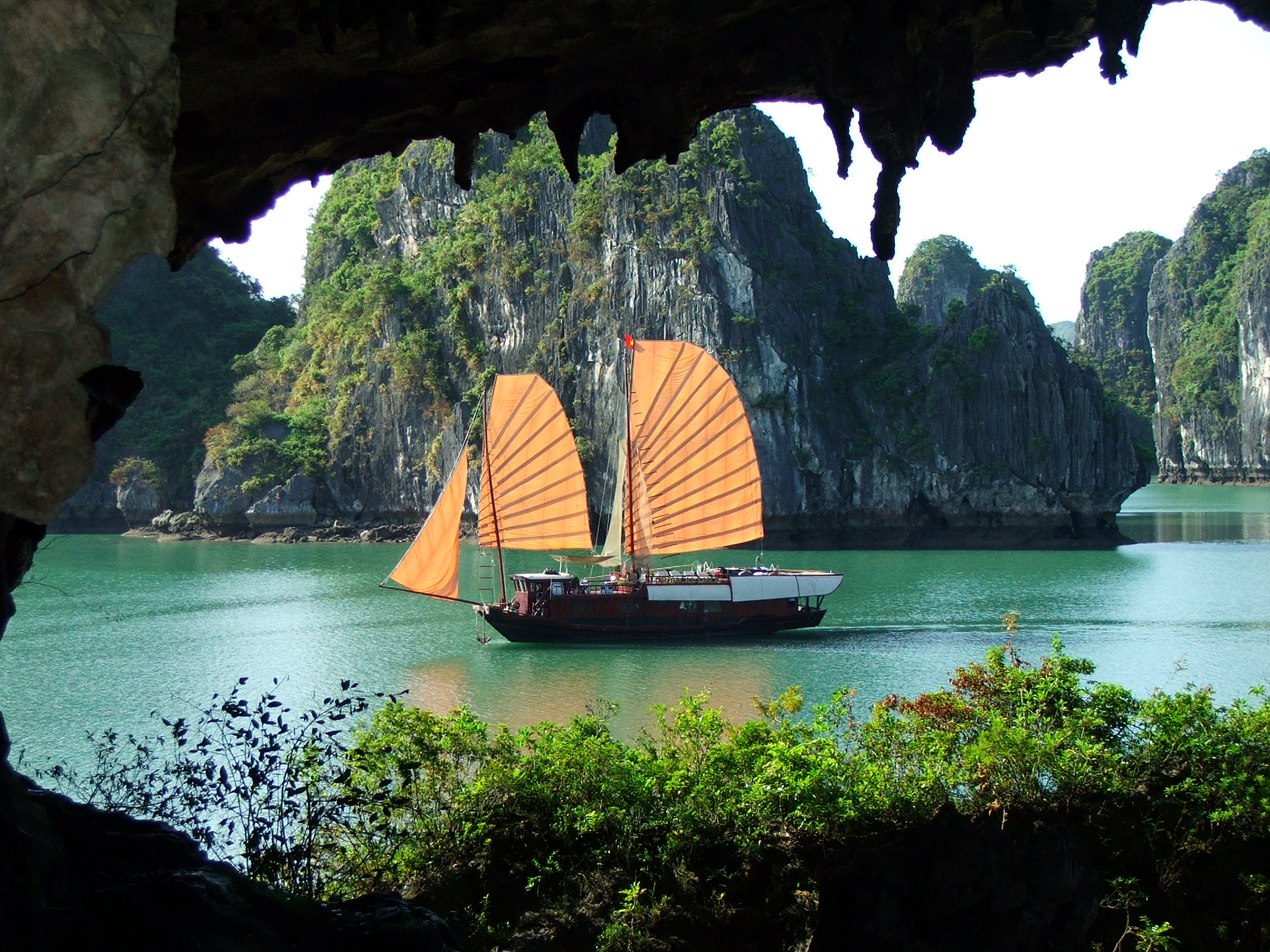 When the enemy's ships came from the sea to attack Vietnam, these dragons erupted lot of pearls. Each pearl turned into a mountain to have a wall.  Boats of the enemy were blocked immediately, crashed into the rocky islands and to be sunk.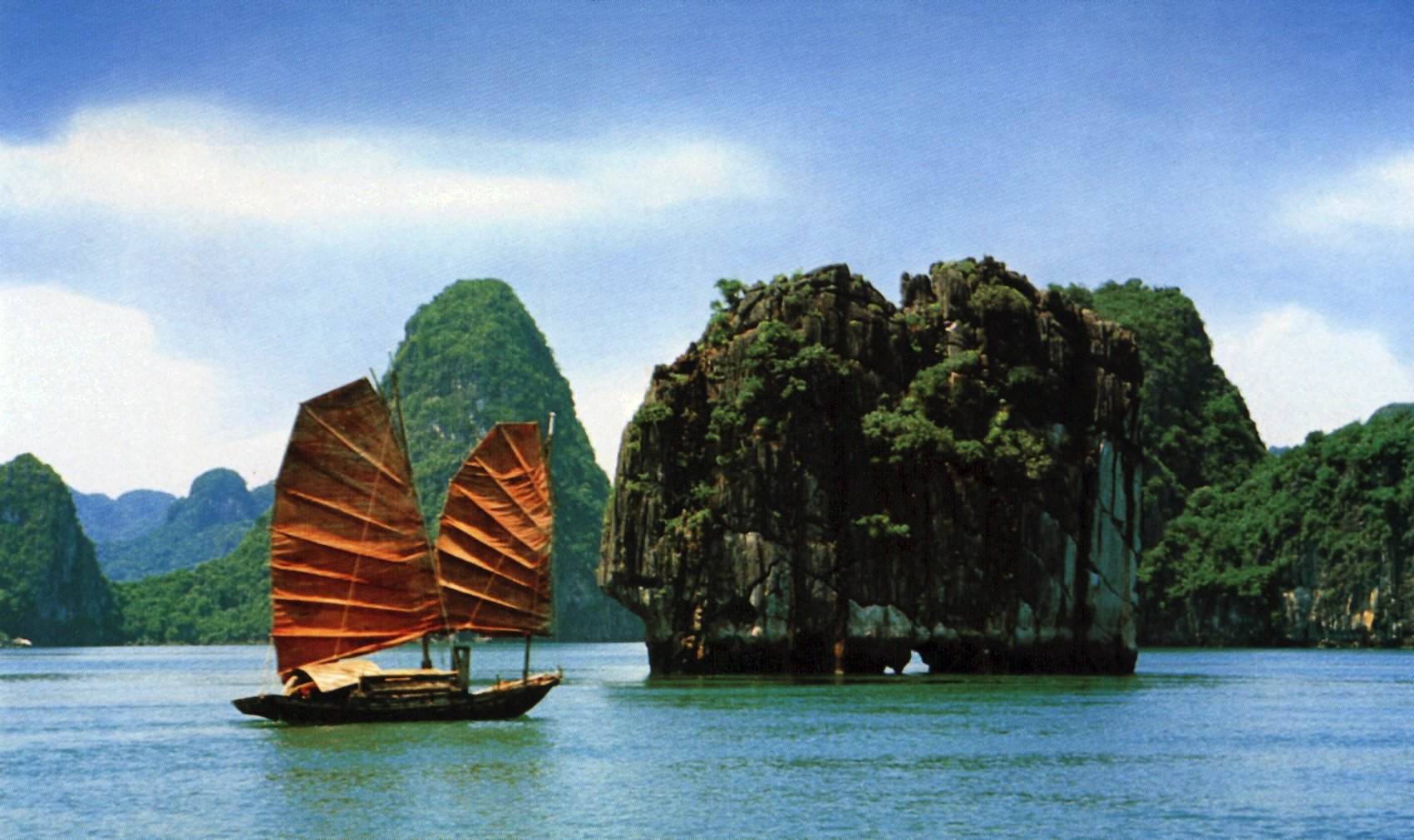 After the victory, while seeing the earth which was so serene, peaceful, lush vegetation, the diligent people who worked hard but having solidarity to help each other, Mother Dragon and Children Dragons did not return to Heaven, but stayed in the earth. The place chosen by mother is Halong Bay today, the place chosen by Children is Bai Tu Long Bay and the place where Dragons waged white water is Bach Long Vi  (Bach – White; Long Vi – Dragons tail), one of 1969 islands in Halong Bay.
Ethnies Mekong Travel
Email: [email protected]
Telephone: 0084 982 049 409
Skype: long.guideduvietnam
Website: www.ethnies-mekong.com
Add: 54/13 Mieu Nha, TayMo, Tu Liem, Hanoi, Vietnam