The next free content update for Halo 5: Guardians has been announced. It's called Infinity's Armory, and it introduces new maps for Arena and Warzone, along with new weapon skins, assassinations, and armor. The expansion is set to launch sometime next week, though 343 did not announce an official release date.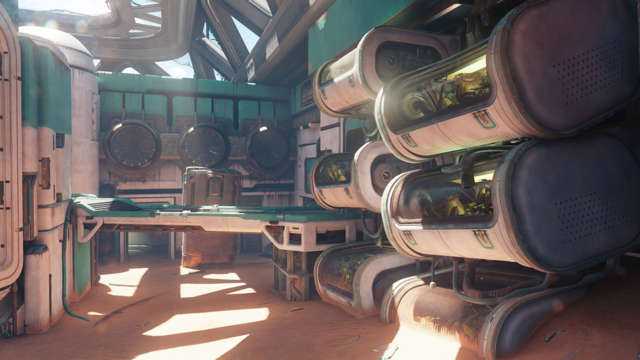 The new maps are Riptide (Arena) and Urban (Warzone Assault), while one of the fresh Reqs is a Halo 2-era Battle Rife ("party like it's 2004!" 343 said). New Carbine Reqs include Rain of Oblivion and Blood of Suban, while the armor is called Achilles and it looks really cool.
You can see the new assassinations, called "Wind Up" and "Stop Stabbing Yourself," through the animated GIFs below. Images of the new maps, weapons, and armor are available in the gallery above.
Wind Up:
Stop Stabbing Yourself:
Even more details on Infinity's Armory are available on Halo Waypoint.
Infinity's Armory follows two previous free expansions that launched after Halo 5's release in October: Battle of Shadow and Light (November) and The Cartographer's Gift (December)