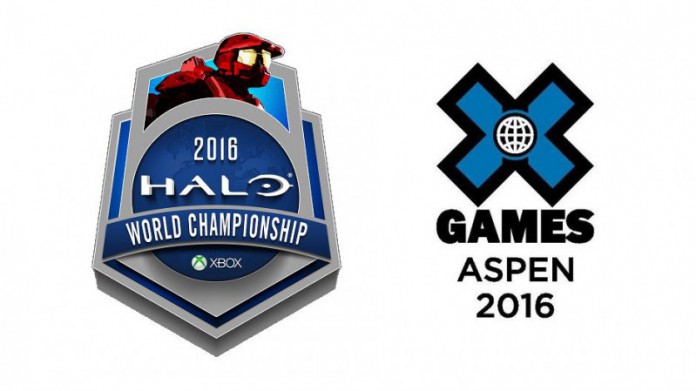 It's not just snowboarding and skiing taking place at this weekend's ESPN X Games in Aspen, Colorado. Eight of the world's best Halo 5: Guardians teams are competing in the Aspen Invitational with their eyes on $30,000 in prize money and at a shot at the title, even if the tournament doesn't affect Halo World Championship rankings.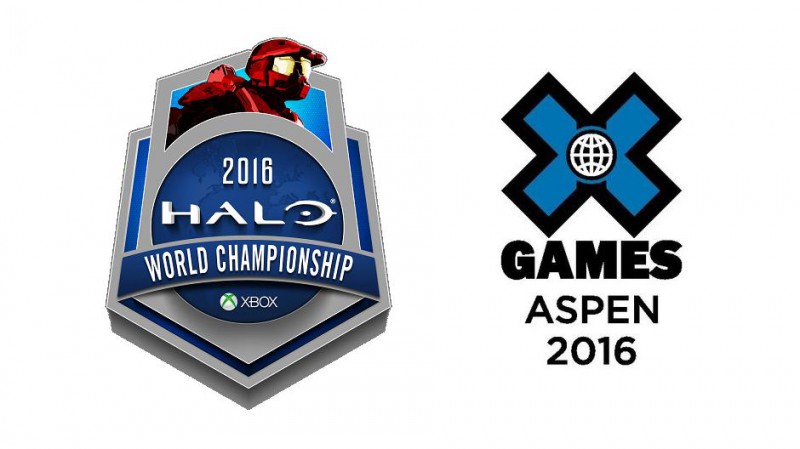 Though other video games have aired on the main ESPN networks before, this will be the first time segments and highlights from a Halo competition will run on ESPN telecasts. Additionally, matches are being broadcast on WatchESPN, Twitch, and other streaming destinations.
To learn more about this event, we got in touch with Kiki Wolfkill, the head of Halo interactive entertainment at developer 343 Industries. In our conversation, Wolfkill talks about why partnering with ESPN helps "legitimize" competitive gaming and how esports is on the cusp of a major breakthrough with the mainstream audience.
Check out our full interview below, while you can learn about about the Halo 5 Aspen Invitational here. The competition began January 28 and ends with the final round on January 31.
Halo's partnership with ESPN and X Games might have caught a few people off-guard. How did this relationship come about and why do you think X Games is the right venue for pro Halo play?
We were blown away by the opportunity to team up with ESPN to bring Halo 5: Guardians to the X Games Aspen. When I think about where esports is today, it's not that different from where 'extreme sports' was in the '90s–basically earning its place in mainstream culture and amassing viewership over time. So when the opportunity arose for Halo to represent esports at the X Games, it was an absolute no-brainer for us to try and tell the Halo esports story here in Aspen. Working with ESPN has been fantastic and it's been clear that they're very excited about this space.
Do you think the fact that ESPN is broadcasting some of the matches will elevate the status and profile of Halo to a wider audience? Is that one of your goals?
The exposure the X Games brings to Halo esports is certainly a huge bonus for our franchise, but at the end of the day, we're just honored to represent esports on a broader level and hopefully bring new viewers into the fold. I think what's good for esports benefits all video games. I do think TV is a gateway to mainstream acceptance and ESPN's embrace of esports will go a long way to legitimizing competitive gaming as an athletic endeavor.
Halo has been an esports game for a long time now; it was one of the first and it remains popular with the competitive gaming crowd. What do you think has been the key to its enduring success?
Competitive play for Halo has always been an area our community has been passionate about for over a decade. I would argue that it has a lot to do with Halo's core design pillars as an FPS. Differentiators like energy shields that produce some truly exciting 1v1 moments, fair starts, symmetrical maps, and a high skill ceiling means that there's really no other competitive FPS out there like it. If you look at Halo 5: Guardians for example, you have a mode in Arena that was designed specifically with esports in mind. We hired a team of ex-pro Halo players, integrated them into our design process, and built a multiplayer experience that catered specifically to that aspiring esports player. You can basically play the game and live the dream–if you've got what it takes.
Broadly speaking, what's been the reception to Halo 5 esports play compared to earlier versions of the game? What kind of feedback are you getting from pro players at tournaments like these?
I think reception for Halo 5's competitive multiplayer design has been overall positive. Keep in mind that, as part of designing our Arena multiplayer from the ground up to be esports worthy, we introduced a lot of new gameplay mechanics to the Halo sandbox. Mobility features like boosting, sprinting, mantling, sliding, shoulder bashes, and ground pounds combine to make Halo 5 a much deeper and faster game than before. At the end of the day, Halo 5 has evolved our core gameplay and the community is along for the ride–that's something we feel incredibly humble about, and are committed to shepherding for the long haul.
Given all the recent news about big companies making serious investments into competitive gaming, esports seems poised to really take off this year. Generally speaking, what role will esports play in the future of the Halo series?
Esports is an evergreen long-term play for Halo and 343 Industries. We built the Halo Championship Series last year–featuring Halo 2 Anniversary as the sport–as a way to establish a governing body for all Halo esports–whether you're playing at the ESL/MLG level, or perhaps at tournaments organized through the grassroots. After the Halo World Championship concludes, we have some exciting plans with our partners to kick off a very organized Halo 'pro league' for sustained seasonal competitions. Of course, all of that will take us to the doorstep of next year's Halo World Championship.
I read another quote from Bonnie Ross saying Microsoft/343 is "committed to the long-term growth of Halo esports…" Do you think one day people might sit down to watch a Halo match in much the same way people gather around for a professional football or basketball game?
Wouldn't that be sweet? I feel like we're on the cusp of a breakthrough here for competitive gaming. I know I'd love to watch Halo championship Sundays on cable TV right after a nice Seahawks victory.