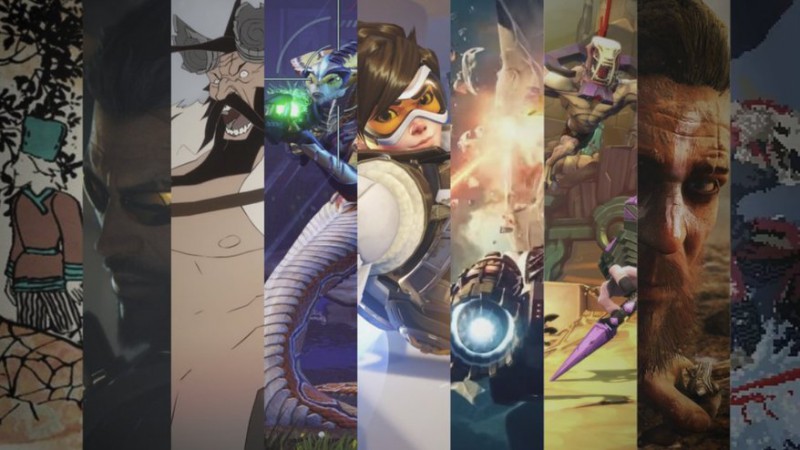 2015 is now receding into the past—goodbye, old friend!—but the inevitable march of time only brings us even more games to play. We got 'em all in 2016: the kind where you shoot, the kind where you talk, or walk, or fly, and the kind where you do all that but have to take turns. This year, we'll even have the kind where you've got goggles on your face. What a world! Here's your guide to the games of 2016, loaded into genres for easy browsing.
Action and stealth
Shooters and competitive action games
RPGs
Action RPGs
MMOs
Strategy and sims
2D shooters and action games
Fighting and beat 'em ups
Platformer and puzzle games
Exploration and survival
Adventure games
Sports and racing

Action and stealth
Dishonored 2
Developer: Arkane Studios
Publisher: Bethesda Softworks
Release date: Spring 2016
Link: Official site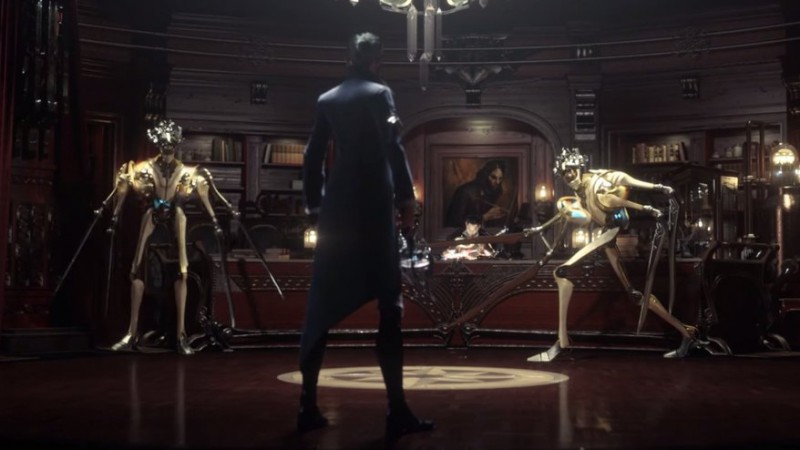 The return of Arkane's clockwork punk stab-'em-up might just be the most exciting thing about 2016. There's been so little new info about Dishonored 2 beyond what we discovered from its CG trailer reveal that it's easy to forget it's happening at all. This time you'll be able to play as either returning hero Corvo Attano or the more fragrant Emily Kaldwin, who'll have a bespoke set of supernatural powers. It'll be interesting to see what the art team, led by the brilliant Raphaël Colantonio, gains from the switch to Bethesda's id tech 6-powered "Void" engine. There's also talk of a sterner challenge, though given the lack of noise otherwise, a delay feels fairly likely.
Mirror's Edge Catalyst
Developer: DICE
Publisher: EA
Release date: May 24
Link: Official site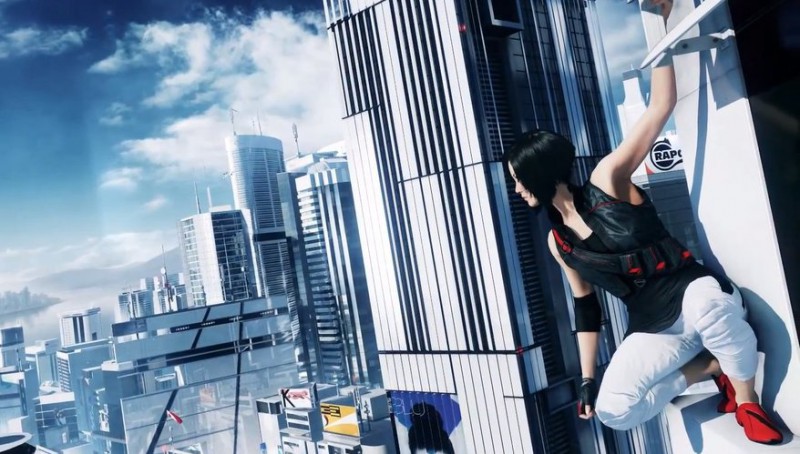 Much like Dishonored 2, here's another returning parkour-flavoured, open world-ish game in which the protagonist must triumph against the backcloth of a beautifully drawn dystopia. Catalyst is a reboot rather than sequel though, with notable changes including more freedom to explore the city (which is called, in a victory for nominative determinism, "Glass") and the removal of any player-controlled firearms. Much will depend on whether DICE has been able to get the combat to feel right, but that system has apparently been a key focus. Certainly the first gameplay trailer certainly looks promising enough, even if the inevitable deluge of Faith-based puns remains a serious misgiving.
Hitman
Developer: Io Interactive
Publisher: Square Enix
Release date: March 11
Link: Official site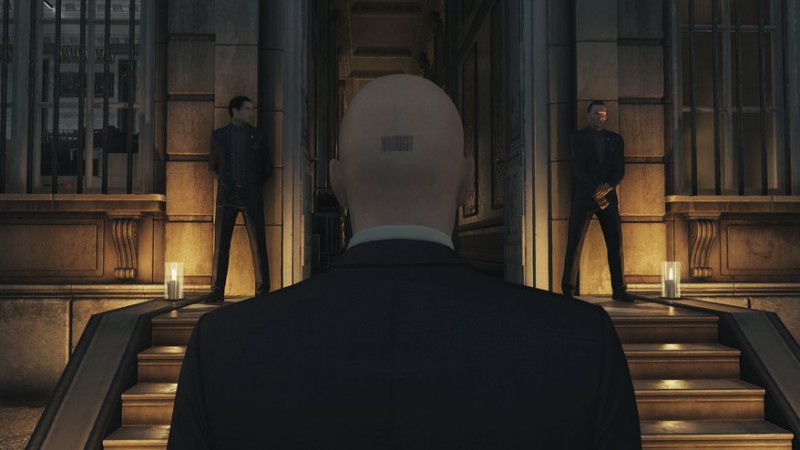 Having been delayed into 2016, the PC beta of Agent 47 prequel-come-reboot will go live on February 19, followed by a full release the month after. Given the disappointment over Absolution, much will hinge on how this new Hitman's intriguing approach to mission structure plays out. Levels are said to be more sandboxy, and much bigger than those of their predecessor. Most interesting is the suggestion that some contracts will be time limited, and the release of the complete set of missions will be staggered following the base game's release. It'll likely either be a bold new dawn for how action games get made, or next year's first fan uprising.
Deus Ex: Mankind Divided
Developer: Eidos Montreal
Publisher: Square Enix
Release date: August 23, 2016
Link: Official site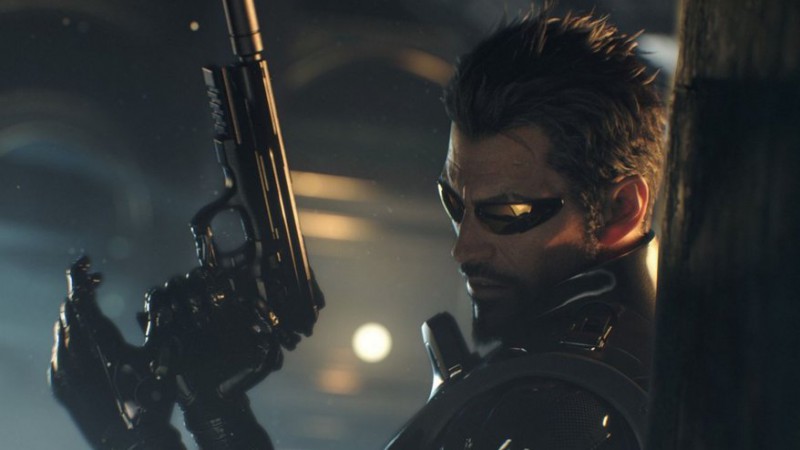 Adam Jensen returns for another cyberpunk adventure in the near(ish) future. Mankind Divided is set two years after the events of Human Revolution. Augmented citizens now form an unruly underclass, oppressed by governments terrified of their abilities. Jensen, now working for interpol, is on a mission to confront the conspirators responsible for the world's ills. New high-tech abilities will help, giving Jensen more ways to tackle Deus Ex' open-ended challenges. Tom loved it when he played it, and you can see the game in action in this 25 minutes of in-game footage.
Mafia 3
Developer: Hangar 13
Publisher: 2K Games
Release date: 2016
Link: Official site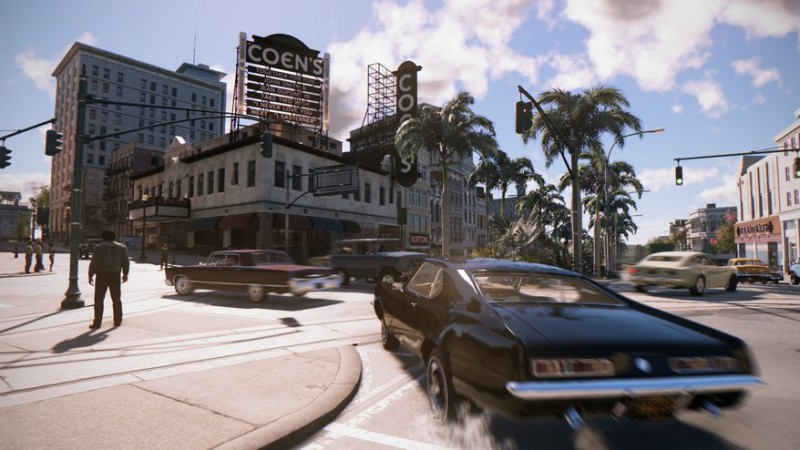 The third entry in this series of open world crime games is set in New Orleans, in 1968. As Vietnam-vet-turned-gangster, Lincoln Clay, you're on a mission to cleanse the streets of the ruling Italian Mafia. Previously Mafia's cities have tended to form backdrops to a linear series of story missions, a la LA Noire, but Hangar 13 promises that New Orleans will be a "true open world". We'll have to wait and see what that means exactly, but Phil was impressed by the setting in our Mafia 3 first look.
Everspace
Developer: Rockfish Games
Publisher: Rockfish Games
Release date: TBA
Link: Official site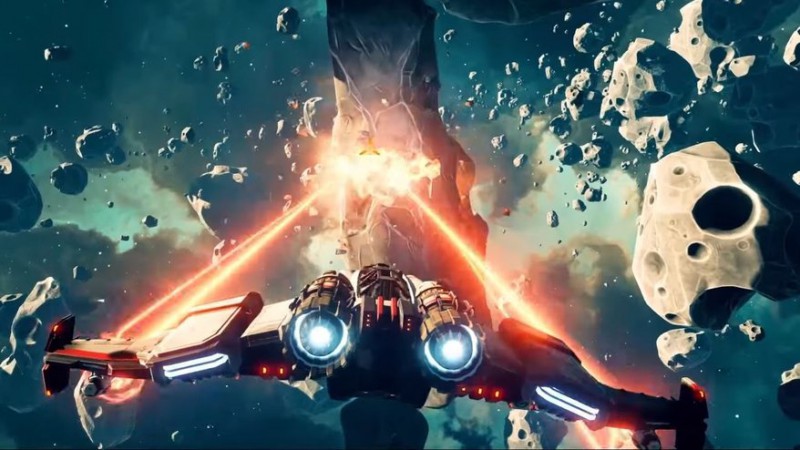 A gorgeous roguelike space dogfighting game, Everspace raised hundreds of thousands of dollars on Kickstarter thanks to just a few videos. But wow, just look at it. The devs hope space mining and a non-linear story will add depth and a bit of longevity, but the focus is on pretty satisfying arcade shooting and a loot system that lets you upgrade your ship between runs. "Every time you die you are going to be rewarded", claims Rockfish on the Everspace site.
Ghost Song
Developer: Old Moon Games
Publisher: Old Moon Games
Release date: TBA, "likely late Q1 2016"
Link: Official site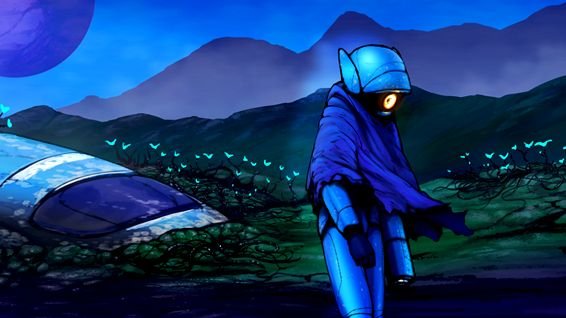 Developer Matt White cites an "infatuation with Super Metroid" as a key motivation for making Ghost Song, and you can see that immediately in the first in-game footage. Dark Souls and Phantasy Star Online provide further influences in a wonderfully moody Metroidvania game with satisfying, crunchy weapons. White promises that the game will be full of secrets, including optional abilities and a pet that evolves when you feed it.
LEGO Marvel's Avengers
Developer: Traveller's Tales, Marvel
Publisher: Warner Bros. Interactive Entertainment
Release date: January 26, 2016
Link: Official Site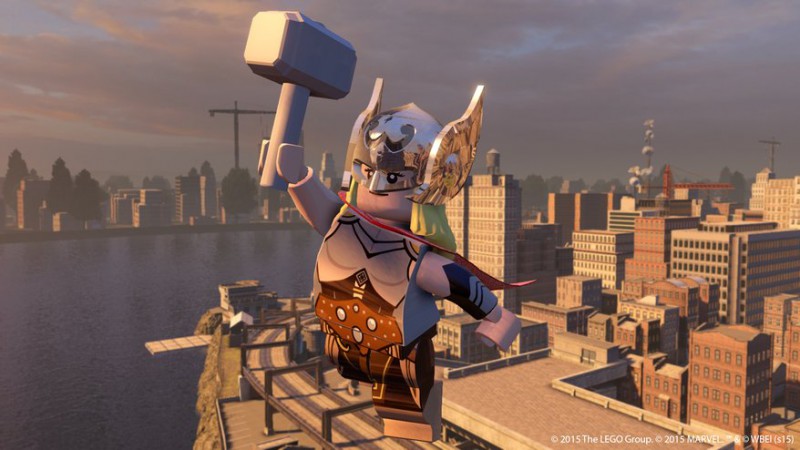 Be careful yelling "Avengers Assemble" because you could wind up with a major traffic jam—there will be over two-hundred playable characters, including those from the Avengers movies, comics, and the previous LEGO Marvel game. The plot of the action-adventure, which will include two-player co-op, is also drawn from Marvel's Avengers, Thor, Iron Man, and Captain America films.
Descent: Underground
Developer: Descendant Studios Inc.
Publisher: Descendant Studios Inc.
Release date: March, 2016
Link: Official Site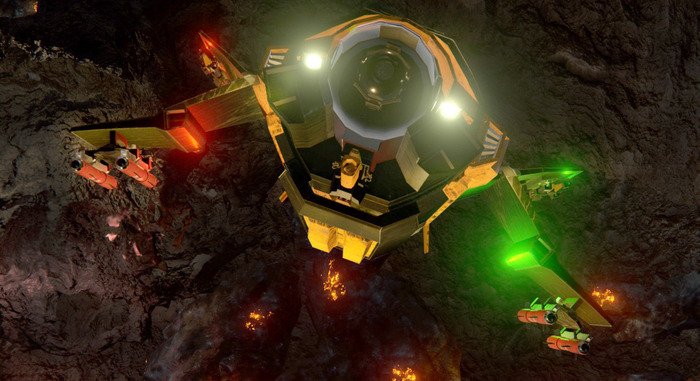 After a successful Kickstarter campaign and a stint in Early Access, this prequel to 1994's Descent is a single- and multiplayer FPS in which you fly and fight ships in subterranean labyrinths. It's being made by Descendant Studios, which was formed by several former developers of Star Citizen, and includes music by Dan Wentz who scored the original game. It's also planning to support Oculus Rift VR.
Friday the 13th: The Game
Developer: Gun Media
Publisher: Gun Media
Release date: 2016
Link: Official Site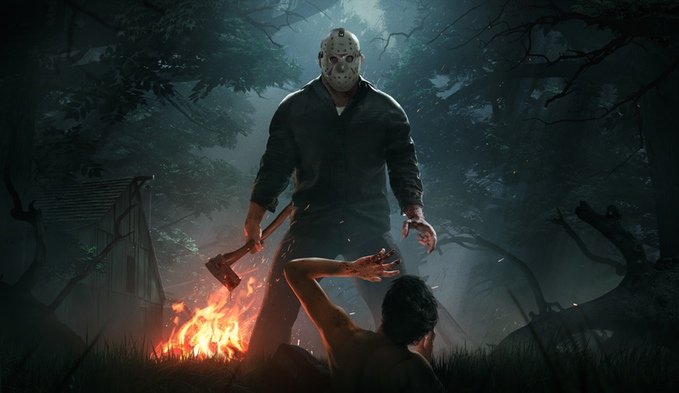 Originally titled Summer Camp, developer Gun Media acquired the license to the Friday the 13th franchise and launched a successful Kickstarter. This asymmetrical multiplayer game will cast one player as the iconic killing machine Jason Vorhees and up to six others as helpless campers trying to survive the night at Crystal Lake. Only by working together will the campers stand a chance.
Far Cry Primal
Developer: Ubisoft
Publisher: Ubisoft
Release date: March 1, 2016
Link: Official Site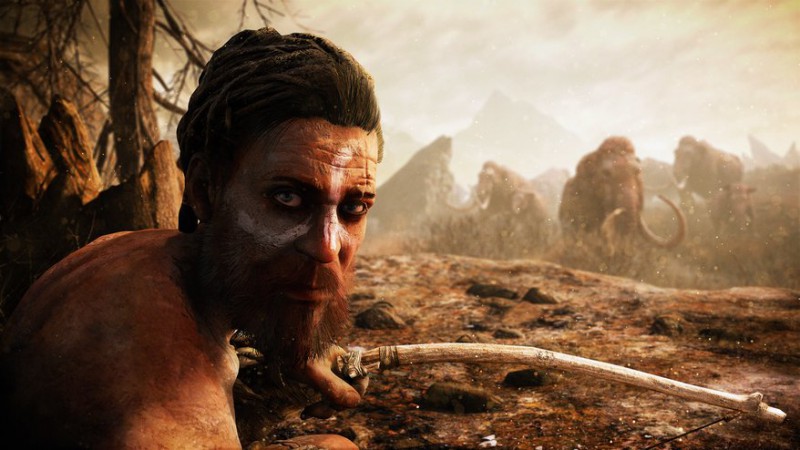 Far Cry Primal marks a big departure for a Ubisoft series that had begun to feel a bit cookie-cutter. Primal's Stone Age setting means bows instead of guns, and no vehicles (apart from hitching a ride on a passing mammoth, we presume). As you battle hostile tribes and survive a harsh environment, you'll be able to tame animals like wolves and saber-toothed cats to sic them on your tribe's foes. You can also use an owl as binoculars, sorta, as we discovered when we had a little hands-on time with it.
Resident Evil Zero HD
Developer: Capcom
Publisher: Capcom
Release date: January 22, 2016
Link: Official site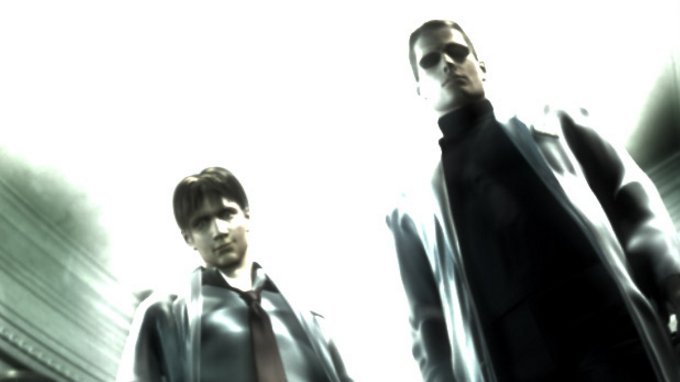 Return to the beginning before the other beginning (again) in Resident Evil Zero HD. Following in the shambling footsteps of the excellent Resident Evil HD, Zero isn't as beloved a game, but will find a second life on PC with better textures, widescreen support, and simpler control schemes. Whether or not an HD upgrade will also upgrade our feelings for the game remains to be seen, but at least it's looking slick.
Rise of the Tomb Raider
Developer: Crystal Dynamics
Publisher: Square Enix
Release date: Q1 2016
Link: Official site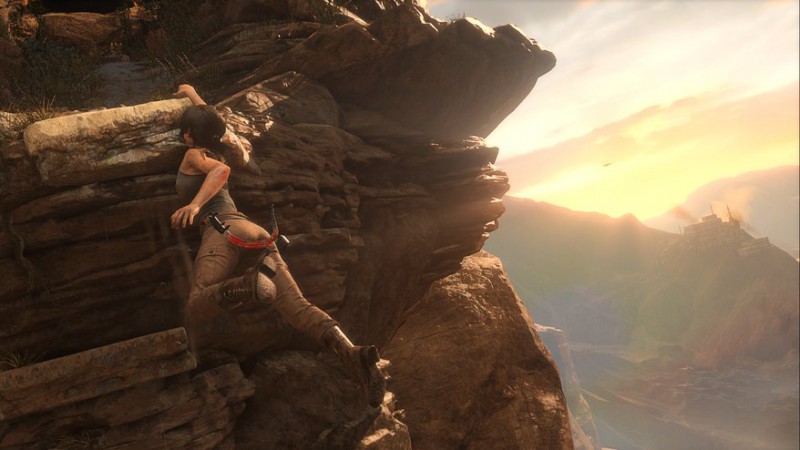 Arguably, the Tomb Raider hasn't risen quite yet. Buried under Xbox One exclusivity and Fallout 4's release, Rise of the Tomb Raider was loved by critics, but eluded public consciousness. Things might change with the impending PC release. The 2013 reboot was a lovely PC game, wrapping in thrilling platforming segments with hectic combat scenarios, while giving Lara agency and depth—it also looked amazing on a good PC. If Rise throws in what it already reportedly has—better supporting characters and more actual tomb raiding—then it's bound to be a must have PC game in 2016.
We Happy Few
Developer: Compulsion Games
Publisher: Compulsion Games
Release date: June 2016
Link: Official site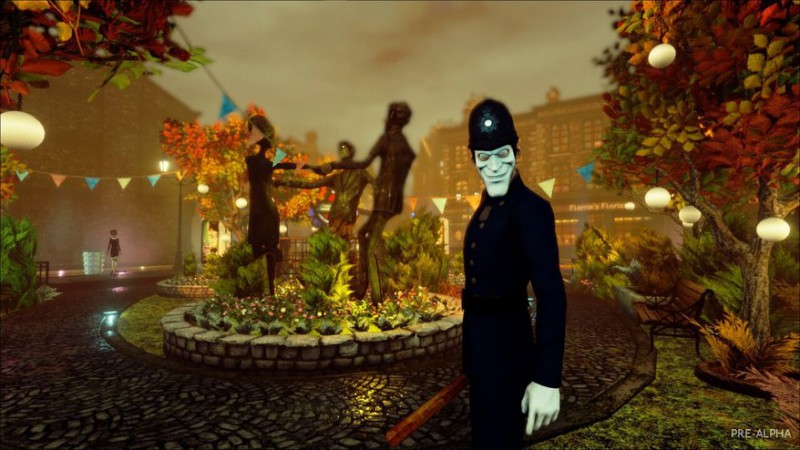 On the official website for We Happy Few, 'Suspicion and Joy' is listed as a prominent feature set. Joy, because you play as someone walking amidst the eternally beaming, grinning citizenry of Wellington Wells, a town in retrofuturistic 1960's England. Suspicion, because those grinning citizens are super super high on a government mandated drug, and it's up to you to help lead a resistance movement out of there. Posited as a stealth survival game with permadeath, We Happy Few look set to make more than a few people happy in 2016.
Dead Island 2
Publisher: Deep Silver
Release Date: 2016
Link: Official site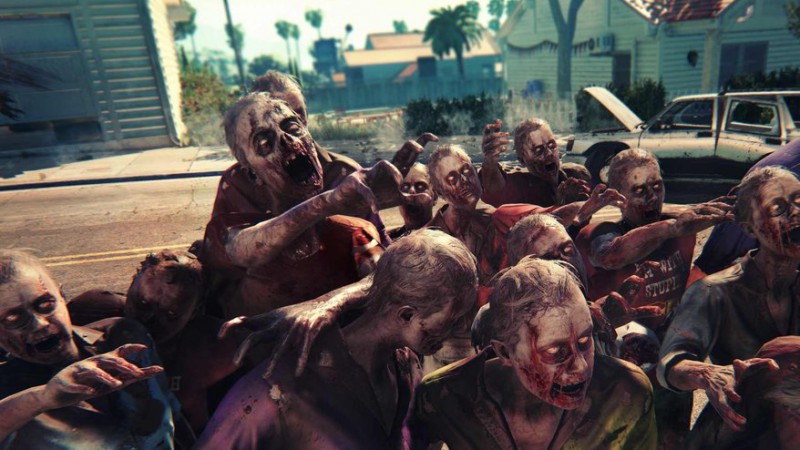 We've been excited about a return to the bat-swinging, zombie-smacking world of Dead Island since the olden days of 2014. Back then, Spec Ops: The Line developer Yager was making Dead Island 2 a huge, 8-person co-op adventure through zombified California. Sadly, 2015 was not kind to Yager or Dead Island 2. First, a delay to 2016 was announced. Then, Yager was suddenly kicked off the project due to conflicting visions for the game. Since late summer, it's been radio silence from publisher Deep Silver. The official site hasn't been updated since winter 2014, and Dead Island 2's Steam page still lists Yager as the developer. Will we ever get to attach an electrified saw blade to a kayak paddle and whack a corpse with it? Here's hoping.
Styx: Shards of Darkness
Developer: Cyanide Studios
Publisher: Focus Home Interactive
Release date: 2016
Link: Official site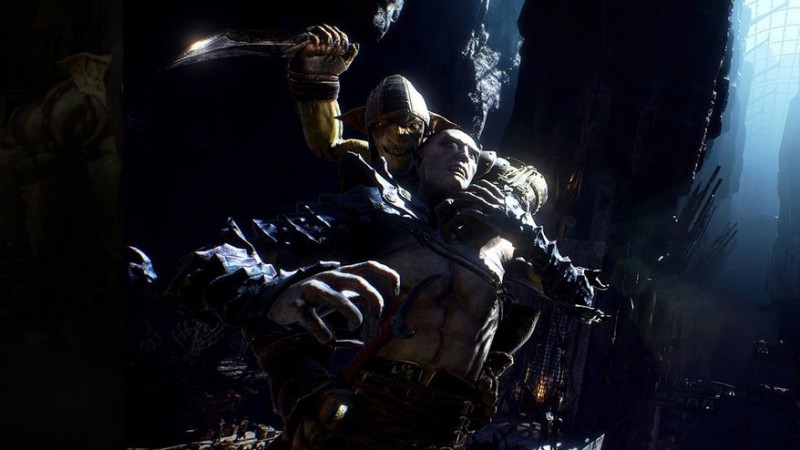 Styx: Master of Shadows was a pretty fun stealth game, probably overlooked by too many. The combat wasn't great, but if you're the type to avoid it anyway, there's some quality lurking to be had. Focus Home Interactive and Cyanide Studios say they were so happy with the reception, the sequel—which has been in development for about six months—has a bigger budget and more ambition. It's moving to Unreal Engine 4, and the dev says Shards of Darkness represents a "nimble, more refined" Styx. There's no release date, but it's been announced for 2016.
Sea of Thieves
Developer: Rare
Publisher: Microsoft
Release date: 2016
Link: Official site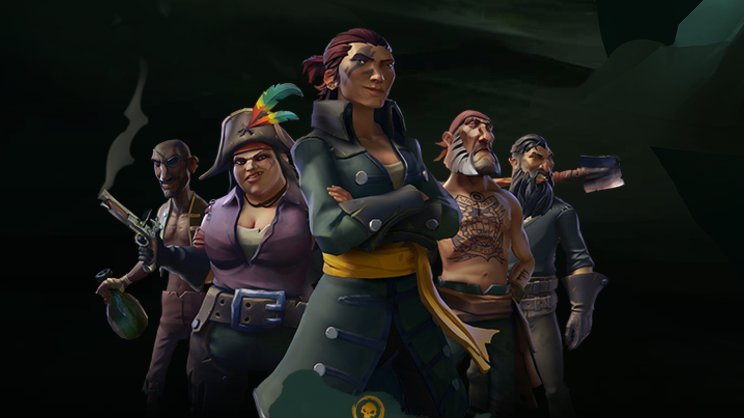 Sea of Thieves was announced back at E3 2015—with the quiet note that it would be coming to PC as well as Xbox One—and yet we still don't know a great deal about it. It's a multiplayer pirate game, and judging from the trailer, it'll see gangs of players team up to hunt treasure, fight skeletons, and crew ships. It looks like you can even make your friends walk the plank, leaving them to die by shark and sent to Davy Jones' locker—a pretty grizzly way to go in one of Rare's beaming, cartoon-colored worlds. However it all works, the concept is certainly agreeable.
Chasm
Developer: Discord Games
Publisher: Discord Games
Release date: 2016
Link: Official site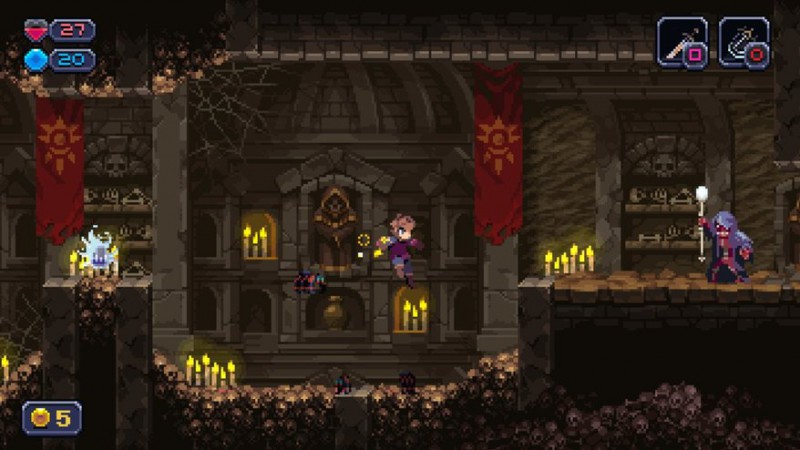 One of the first wave of Metroidvanias to hit Kickstarter a few years ago, Chasm has been a long time coming. While it's closing in on two years past its projected release date, the developers have been chugging away and keeping their fans updated. Chasm's exciting trick, if it successfully pulls it off, is merging procedural generation with the satisfying handcrafted feel of great platformers like Super Metroid, which remain fun to backtrack through even after a dozen hours. Some of the game's Kickstarter updates have touched on how challenging that's been to develop. The devs are now saying it's done when it's done, but we hope to get our hands on it in 2016.
Shooters and competitive action games
Tom Clancy's The Division
Developer: Ubisoft
Publisher: Ubisoft
Release date: March 8, 2016
Link: Official Site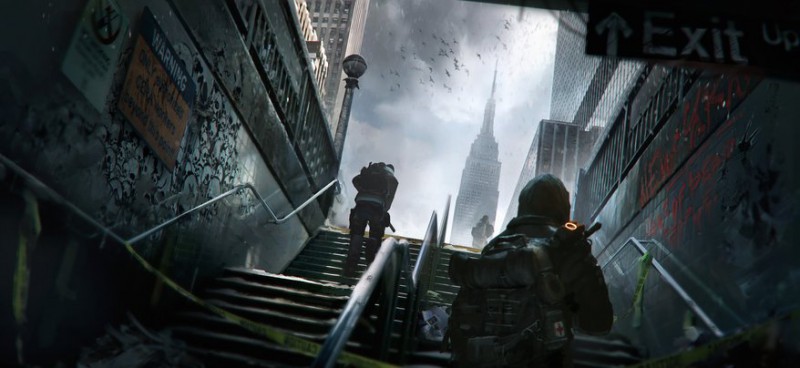 After a number of delays (it was announced in 2013), we're hoping third-person shooter The Division will finally stick to its guns and appear this March. Set in New York after a biological terrorist attack, players team up in small groups battling A.I. enemies as well as other groups of players as they try to reestablish order among the chaos. Early gameplay footage has shown players not just working together, but also betraying one another.
Doom
Developer: id Software
Publisher: Bethesda
Release date: Early 2016
Link: Official Site
The Doom reboot, or remake, or reimagining, or whatever re-word you want to attribute to it, has been in the works for years, including a lengthy detour to completely change the direction of its development to focus on what made the original great— fast action and big guns. We enjoyed our taste of multiplayer, and SnapMap, the built-in map and mod-making utility, feels promising. We're looking forward to seeing if the single-player campaign can somehow live up to one of the most influential shooters of all time.
Overwatch
Developer: Blizzard Entertainment
Publisher: Blizzard Entertainment
Release date: June 21 2016 (at the latest)
Link: Official site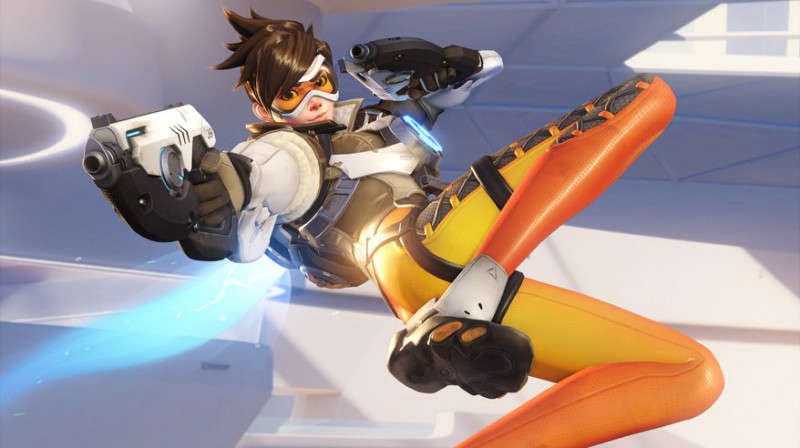 The first new franchise from Blizzard since the creation of Warcraft 17 years ago, Overwatch is an objective-based FPS set in the not so distant future. It's six-on-six with one team on offense and the other on defense, but the core of Overwatch's gameplay is the different characters—each with their own weapon and abilities. Heroes can be swapped at any time during a match, making team-synergy and counter-picking an important part of success. While the game will launch with 21 characters, Blizzard has announced that any heroes or levels added after launch will be patched in completely free.
EVE: Valkyrie
Developer: CCP Games
Publisher: CCP Games
Release date: Q1 2016
Link: Official site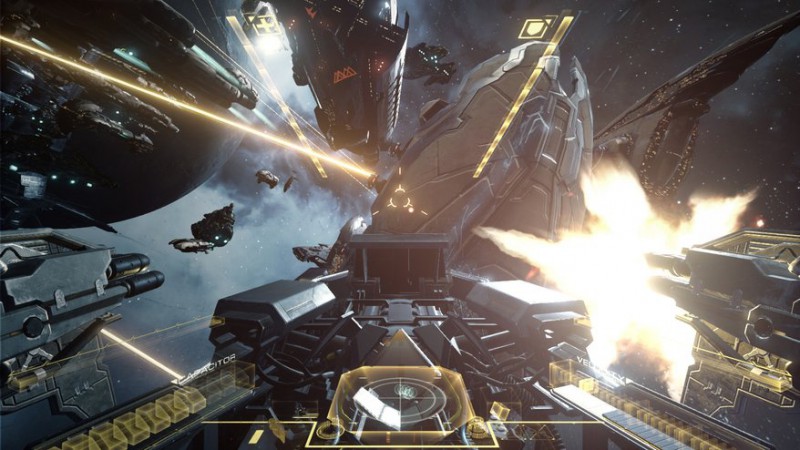 This space combat game from EVE Online creators CCP Games will be bundled with new Oculus Rifts, making it one of the flagship VR games for next year. Set in the same universe as the MMO, it sees you taking part in intense dogfights in a variety of spacecraft. With simple controls and accessible design, it's the perfect introduction to virtual reality, and the feeling of 'being' there, in the thick of those space battles, is really powerful.
Ghost in the Shell: Stand Alone Complex – First Assault Online
Developer: Neople
Publisher: Nexon
Release date: Out now
Link: Official site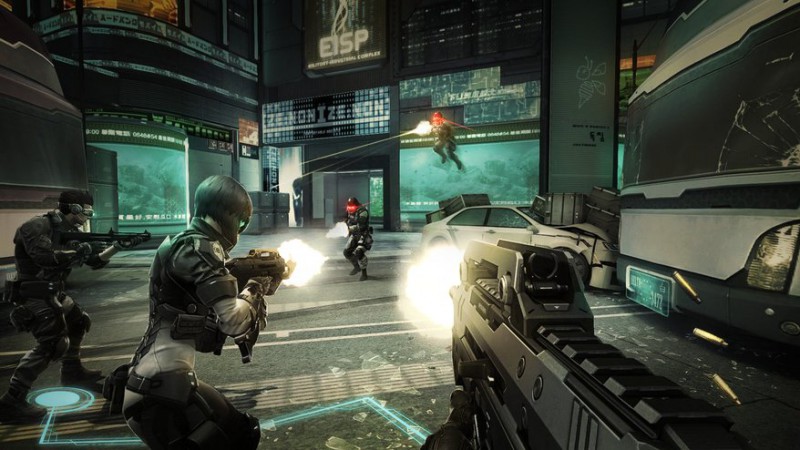 10 years after the second season of the fantastic Ghost in the Shell: Stand Alone Complex anime, Neople has turned the cyberpunk police procedural into a cyberpunk first-person shooter. We would've gone with a stealth game, but it's fine to see Section 9's characters in a game, and actually playing as Major Kusanagi or Batou? That's worth giving a F2P shooter a shot. First Assault Online launched into Early Access in December 2015 for $5 / £4, but will eventually go free. Our first impressions were decent: the shooting feels fairly generic, but we especially liked a gimmick that lets you borrow teammates' special abilities (thermoptic camo, seeing through walls) if you're nearby, which encourages teamwork.
Paragon
Developer: Epic Games
Publisher: Epic Games
Release date: 2016
Link: Official site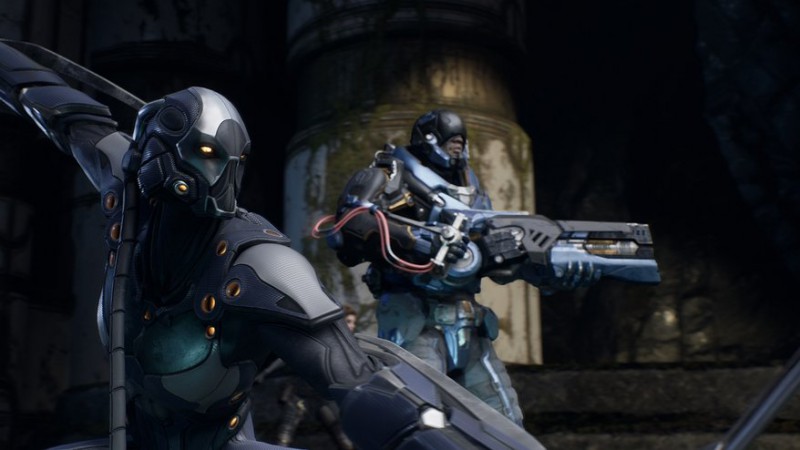 After a period of teasing various contextless pictures of men with guns, Epic finally revealed that Paragon will be… a MOBA! It's an increasingly overcrowded genre, but perhaps the grittier tone can help set Paragon apart from the likes of Smite and Hi-Rez' Paladins. You can pay to buy into an Early Access build next Spring and you can see its heroes in action in the first trailer. You can also see some in-game action here, in which a robot defeats enemies with a big exploding trouser press.
Strafe
Developer: Pixel Titans
Publisher: Pixel Titans
Release date: 2016 (via 1996)
Link: Official site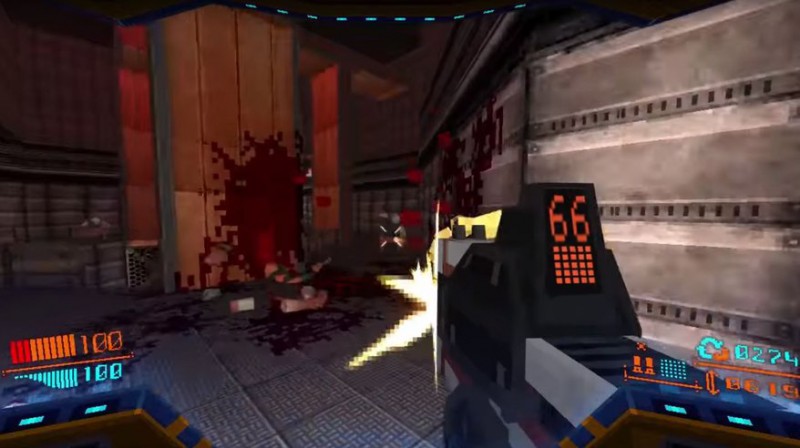 Does anyone really want the '90s back? The team at Pixel Titans wants to find out by making the most over the top shooter that could have theoretically been created in the heady days of 1996. Strafe wants to be the "fastest, bloodiest, deadliest, most adjective-abusing" embodiment of the old-school FPS, when player characters used to slide around levels at high-speed reducing low-poly villains to wet chunks. You'll know what I mean when you see the debut trailer. The Kickstarter pitch video is worth a watch for its raw 1990-ness.
Squad
Developer: Offworld Industries
Publisher: Offworld Industries
Release date: Late 2016, in Early Access now
Link: Official site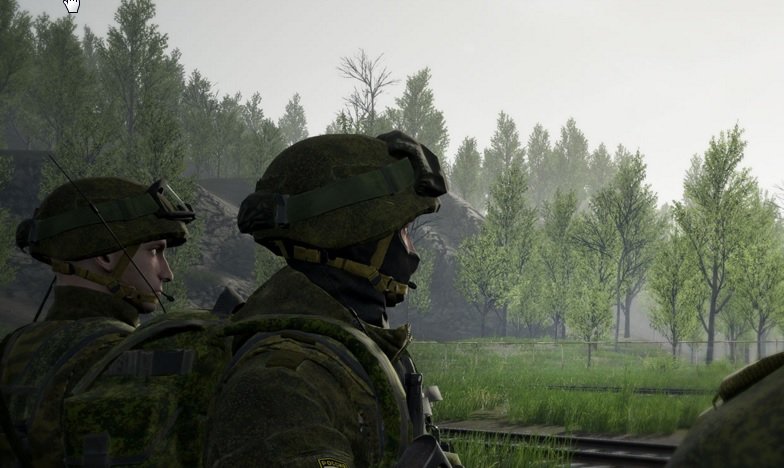 Looking for a new modern military sim? Squad offers 50 vs 50 battles in 4x4km battlefields. It's built in Unreal Engine 4 by the team behind the popular Project Reality mod for Battlefield 2. Map randomisation ought to keep repeat engagements interesting and the game's focus is very much on tactical play in realistic environments. The team has even spent ages getting explosions just right. It's currently in Steam Early Access.
LawBreakers
Developer: Boss Key Productions
Publisher: Boss Key Productions
Release date: TBA
Link: Official site
In a world where the moon is no more, warriors grab grappling and make war on floating islands. LawBreakers is a fast-paced arena shooter from Cliff Bleszinski's new studio, Boss Key Productions. It will be free to play, and feature lots of rockets, grenades, jetpacks, and gravity-warping bombs. Here's the first footage. It looks like a cross between Unreal Tournament and Bulletstorm—no bad thing at all.
Umbrella Corps
Developer: K2
Publisher: Capcom
Release date: Early 2016
Link: Official site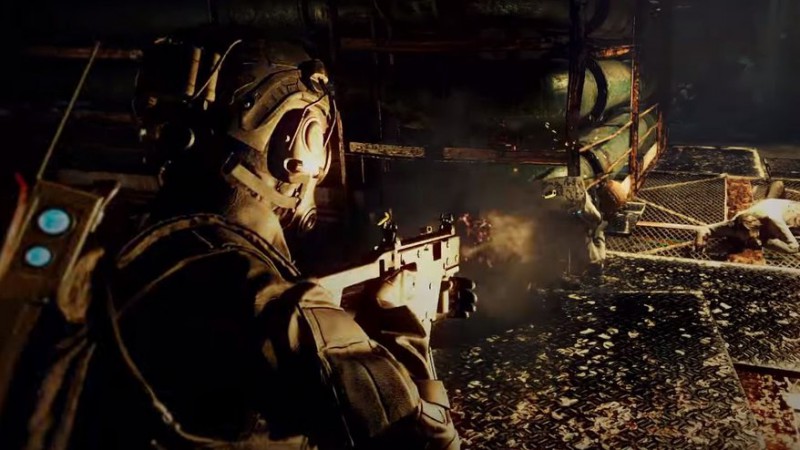 Live in the UK and want to play Umbrella Corps? It will be at the PC Gamer Weekender with great upcoming games like Dark Souls 3 and Street Fighter 5.
Nobody was asking for a speedy third person multiplayer cover shooter set in the Resident Evil universe, but here we are. The Umbrella Corporation lies in tatters, and now other corporations want to fill their vaults with the organisation's secrets. That means war, with guns, in filthy abandoned bases full of zombies. The zombies can attack you when provoked, but thanks to a jammer device, will ignore you unless provoked. That means you can grab them for use as meat shields in the middle of a firefight. Weird, but it could be fun?
Battleborn
Developer: Gearbox Software
Publisher: 2K Games
Release date: May 3, 2016
Link: Official Site
This FPS/MOBA mix, Gearbox's first new property since Borderlands, and will feature 25 different playable characters and include a co-op campaign that can be played solo or with friends. Part sci-fi, part fantasy, weapons and abilities cover the range from miniguns to magic spells. We had a little hands-on time with it, and while we're not completely sold on some of the game's modes, we found the combat itself fun and flexible.
Paladins: Champions of the Realm
Developer: Hi-Rez Studios
Publisher: Hi-Rez Studios
Release date: Out now
Link: Official site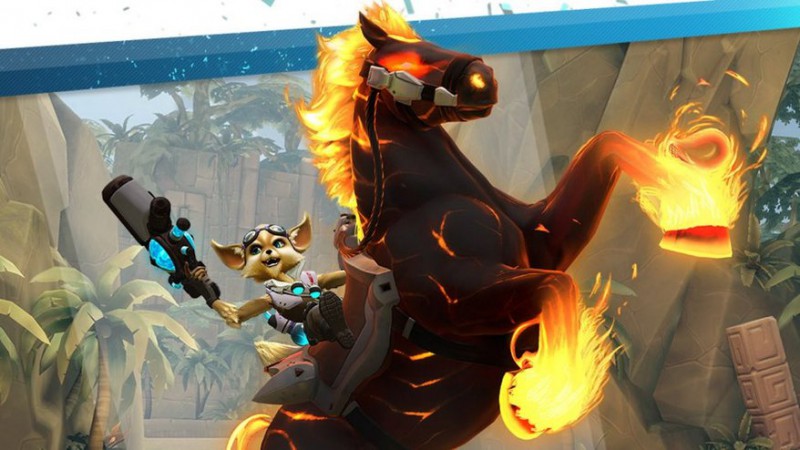 After the success of its third-person MOBA Smite, Hi-Rez Studios is trying to combine a hero-driven FPS with the addictive customization of a card game. You collect cards, build decks, and customize your play style throughout a match by selecting new cards as you level up. Paladins launched in closed beta in November 2015, so expect Hi-Rez to continue iterating on it throughout the year. Our early impressions weren't too positive—the maps felt largely oversized and empty, and guns lacked the oomph of our favorite shooters—but a lot can change over the course of a beta.
Plants vs. Zombies: Garden Warfare 2
Developer: PopCap Games
Publisher: Electronic Arts
Release date: February 23, 2016
Link: Official site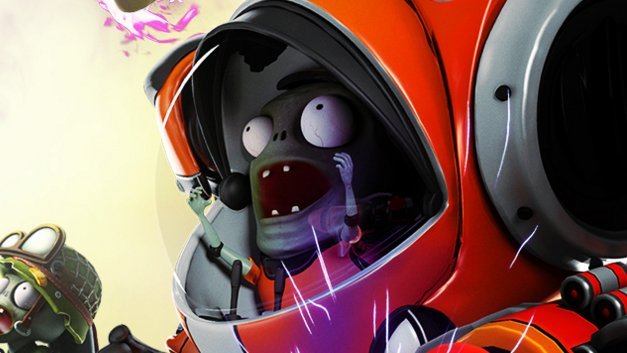 When the original Garden Warfare was announced, it was hard to not think of it as a novelty, a lighthearted, simple game that took a few playful stabs at some multiplayer titans. What we got wasn't a joke, but a fully featured class-based multiplayer game. With Garden Warfare 2, we're getting more maps, modes, and playable classes. Whether or not the changes are enough to nourish another Garden Warfare for the long haul remains to be seen, but with promised free content doled out after launch and the cartoonish charm of the Plants vs. Zombies forcing grins left and right, it's hard to be worried.
Shadow Warrior 2
Developer: Flying Wild Hog
Publisher: Devolver Digital
Release date: 2016
Link: Official site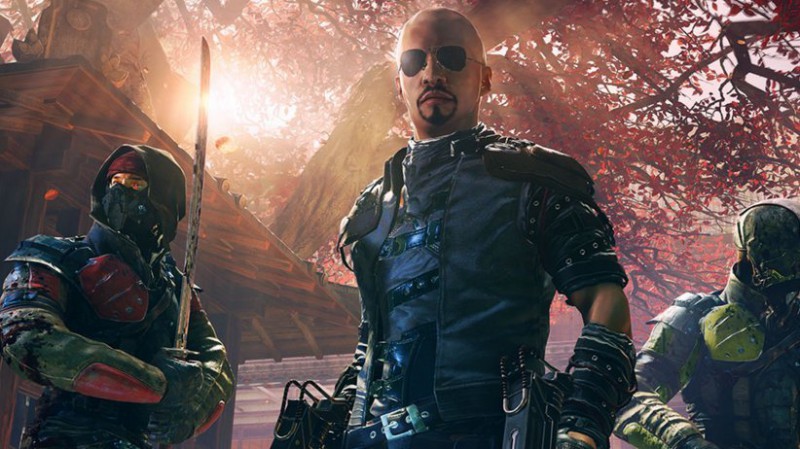 After 2013's reboot of the crass, endlessly playable 90s classic, Shadow Warrior, it was inevitable that Shadow Warrior 2 was on the way. After circulating as a pre-E3 rumor, Shadow Warrior 2 was confirmed–and with 4-player co-op, as well. Since June we've seen a trailer and a full fifteen minutes of in-game video. The real hero of Shadow Warrior 2's 2015 was our endless supply of dick jokes riffing on Wang, the protagonist. At least one such joke accompanied every Shadow Warrior 2 story this year, because we have extremely high quality standards when it comes to juvenile humor. Well done, everyone.
Desync
Developer: The Forgone Syndicate
Publisher: Adult Swim Games
Release date: 2016
Link: Steam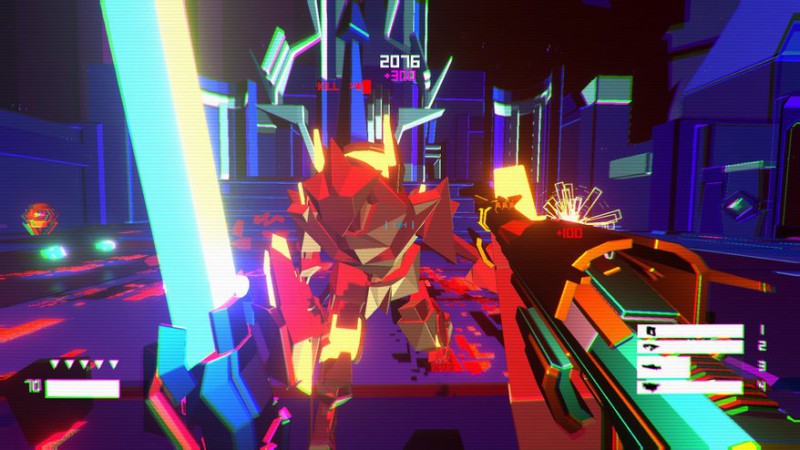 The more Adult Swim Games I see, the more admire what the publisher is trying to do. The games aren't always the best put-together (I'm looking at you, Traverser), but they're always strange, ambitious, and beautiful. Desync is a twitchy FPS wrapped in psychedelic '80s polygons, and it looks colorful enough to saturate your eyeballs for days on end. When Shaun took a long look at Desync at PAX Australia, developer Forgone Syndicate told him that the game tracks your every move and scores it for aggression, and style. We'll find out if Desync is as much fun to play as it is to stare at sometime next year.
Kieru
Developer: Pine Fire Studios
Publisher: Pine Fire Studios
Release date: 2016
Link: Official site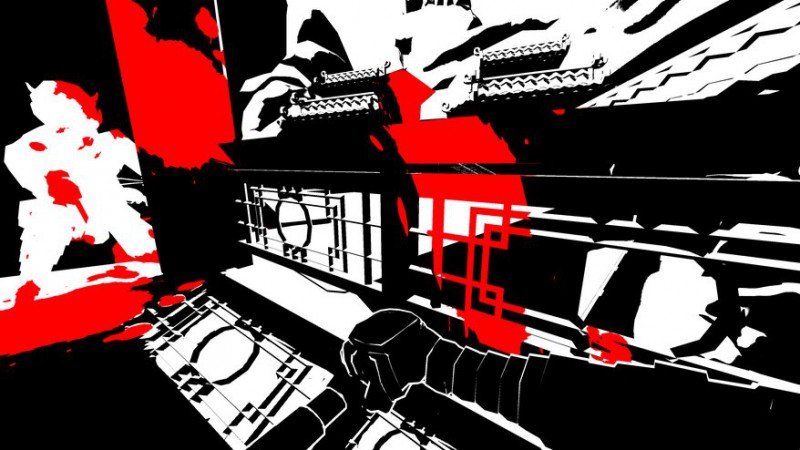 The hook for this 2-on-2 PVP game is undeniable: black ninjas and white ninjas battle it out in a monochrome world. The black ninjas are invisible in shadows, and the white ninjas are invisible in daylight, so each team has about half of each map that is frightening and lethal. If the game can capitalize on the thrill of hunting another ninja without sacrificing the boldness of this gorgeous art style, it could be the breakout PvP game of next year.
Warhammer 40,000: Dark Nexus Arena
Developer: Whitebox Interactive
Publisher: Whitebox Interactive
Release date: October 2016
Link: Official site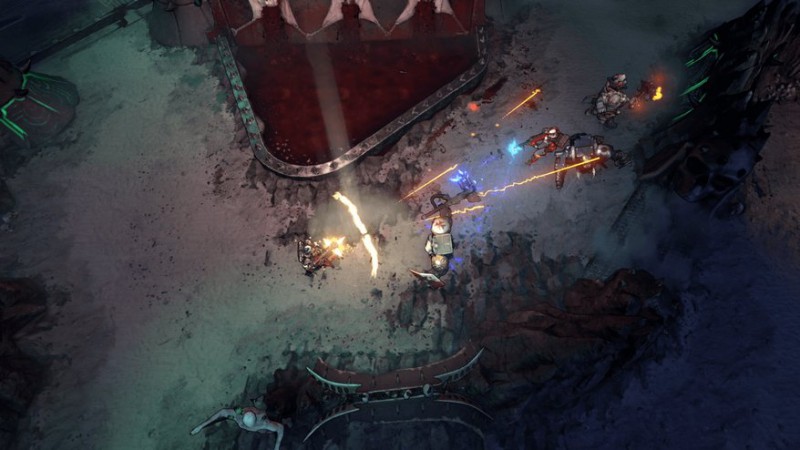 There's no shortage of Warhammer games right now, so it's only natural that 2015's most crowded license should come to 2015's most crowded genre: a MOBA called Warhammer 40K: Dark Nexus Arena. After landing on Steam early access in December, Dark Nexus has found mostly negative Steam user reviews. The Warhammer name is pretty strong, but is it strong enough to survive an unbalanced MOBA development cycle? We'll find out when Dark Nexus launches in October.
Homefront: The Revolution
Developer: Dambuster Studios
Publisher: Deep Silver
Release date: 2016
Link: Official site
Homefront didn't set the world on fire when it was released in 2011, but despite the broad ambivalence, new series' caretaker Dambuster is taking the same broad concept—what if Korea, but America?—and trying again. This time it's an open world game, with a Philadelphia map divided up into different zones of KPA control. To help you fight for freedom are a number of tools, including a remote control car that you can strap a variety of different bomb types to. For more, check out Phil's hands-on report from Gamescom.
Sniper: Ghost Warrior 3
Developer: CI Games
Publisher: CI Games
Release date: 2016
Link: Official site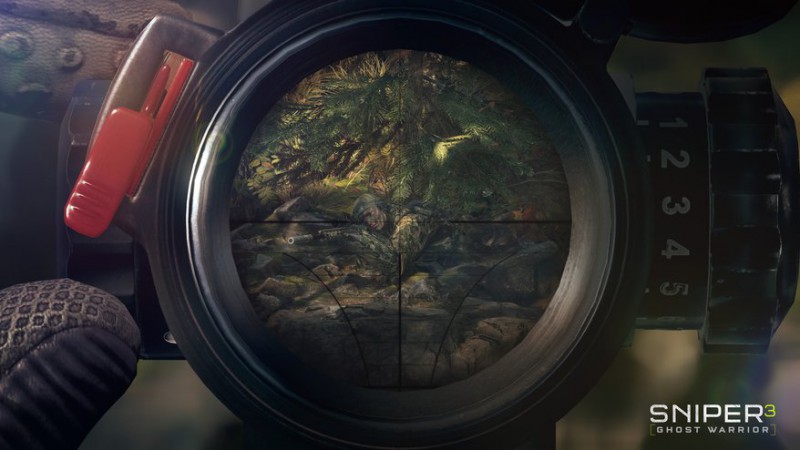 Once again, the greatest shame of this series is that they mean 'ghost' in the silent murder-man sense, not the ghastly ghoul sense. Who wouldn't want to be a stoic, determined ghost sniper—shooting out wrong'uns with a high-powered ecto-blast? Ah well, what we get instead is the third game in the middling FPS series. This sequel will feature larger, more open-ended maps, allowing the player a variety of possible approaches. Sniper: Ghost Warrior has never been able to realise the obvious appeal of its core premise. Hopefully this third game can finally correct that mistake.
Dreadnought
Developer: Yager Development
Publisher: Greybox
Release date: 2016
Link: Official site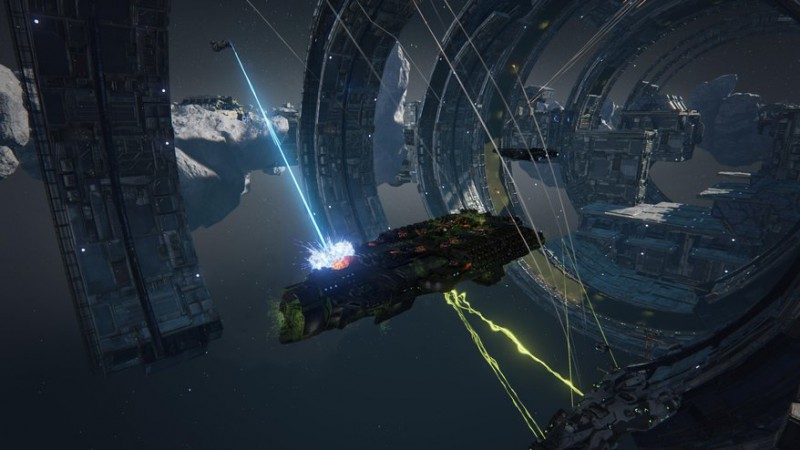 The tagline for Dreadnought is "Size Matters." It's a game about how much junk is in your trunk; your trunk being space, and your junk being the great big spaceship that's in it. It's a multiplayer combat flight sim—putting you in command of the deadly mass of metal, and letting you take down opponents while managing the ratio of power between engines, shields and weapons. Tyler logged some hands-on time with Dreadnought at PAX, last March.
RPGs
Mass Effect Andromeda
Developer: Bioware
Publisher: Electronic Arts
Release date: Late 2016
Link: Official site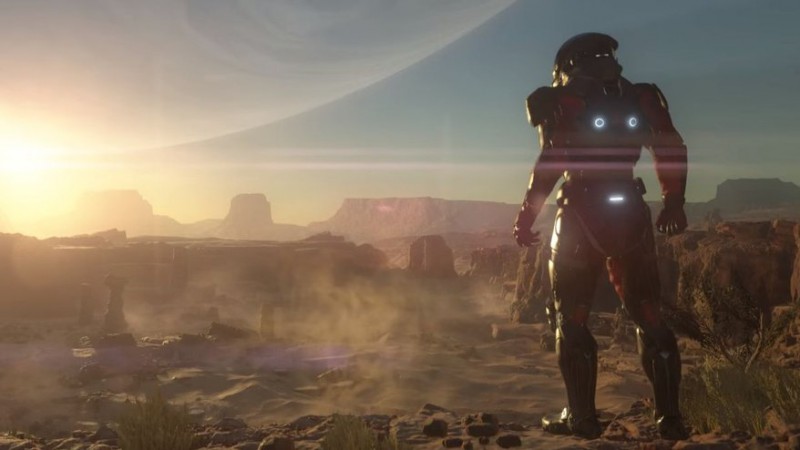 Little is known about Mass Effect Andromeda, but perhaps that's fitting, given that exploration will likely be a key part of the game. The November 7 video showed a huge vessel leaving the galaxy to a farewell speech from Commander Shepard. Dog tags on board suggested that the player character may be called Ryder, but like so much about Andromeda, it's hard to be sure. The E3 teaser showed the new Mako and a collection of beautiful and varied planetscapes. We'll hopefully be making planetfall late next year.
Torment: Tides of Numenera
Developer: InXile
Publisher: InXile
Release date:2016
Link: Official site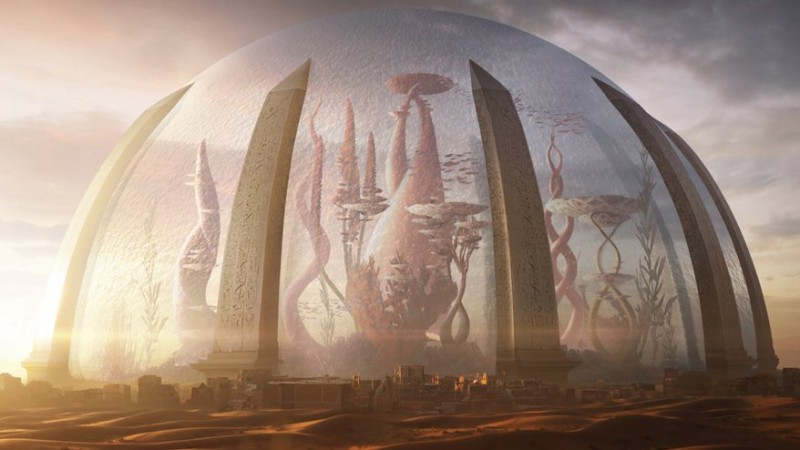 In 2016 we could finally get a spiritual successor to Planescape: Torment. Brian Fargo and the team at InXile are building a story set in Monte Cook's Numenera universe. They promise "a rich role-playing experience that explores similar deep, personal themes", set in a universe that blends magic with high technology. It certainly looks more colourful than Planescape, and we'll hopefully get a chance to explore for ourselves in the upcoming beta.
Darkest Dungeon
Developer: Red Hook Studios
Publisher: Red Hook Studios
Release date: January 19, 2016
Link: Official site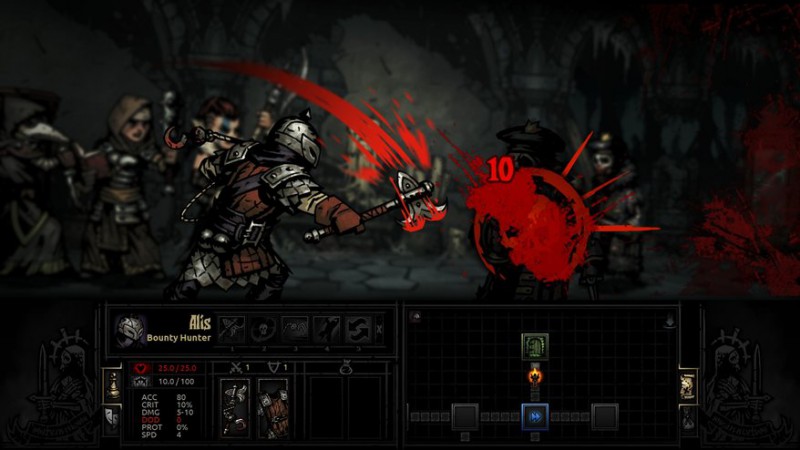 Darkest Dungeon is an RPG that wraps in elements of psychology. Characters can become traumatized or egotistical, and the effects manifest in combat and progression. No longer will good tactics save you alone. Coping and caring for your fragile band of adventurers is vital for success, and a welcome layer to the permadeath loop. The best part? We already know it's good. Darkest Dungeon was the idealized Early Access game, arriving in a form that felt ready in nearly every way but the mechanics and progression. A final release means more of the same, but refined and filled with more ways to die.
Demons Age
Developer: Big Moon
Publisher: Big Moon
Release date: Early 2016
Link: Official Site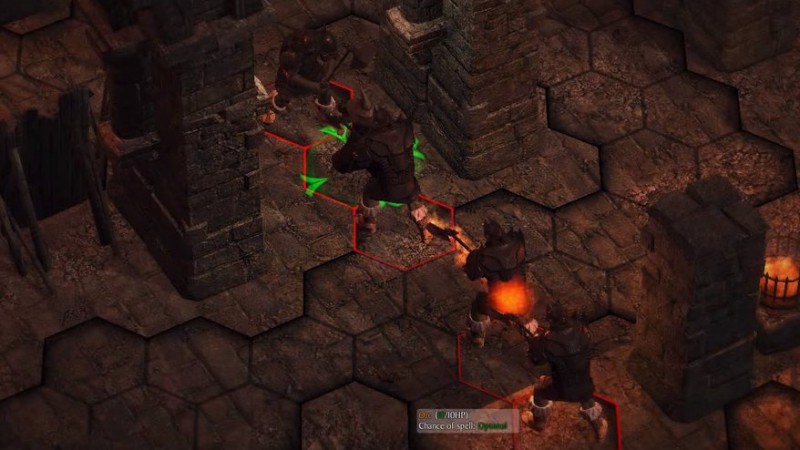 Nothing to do with Demon's Souls or Dragon Age, Demons Age is a dark fantasy cRPG from Big Moon due early next year. Hire a party, raid dungeons and defeat monsters in a traditional take on old-school RPGs. Exploration is broken up by hex-gridded, turn-based combat with various orcs, ogres and, of course, demons. The real question is, will all that dungeon exploration solve the mystery of Demons Age's missing apostrophe?
Disgaea
Developer: Nippon Ichi Software
Publisher: NIS America
Release date: February 2016
Link: Official site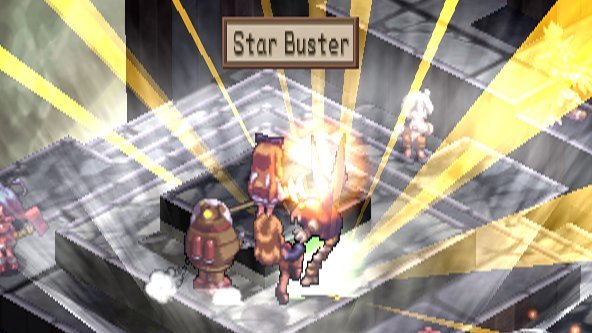 Disgaea isn't just a Japanese Strategy RPG that lets you level up an endless army of custom characters to 9999. It's an SRPG that lets you level up each of those characters' weapons to 9999, too. You're going to be doing a lot of grinding. There are funny penguin guys called Prinnies who say "Dood!" and some pretty ridiculous battle animations. Basically, think Final Fantasy Tactics, but way more anime. Since this is a port of a 2003 PlayStation 2 game, you may well have done it all before.
Harvest Moon: Seeds of Memories
Developer: Natsume
Publisher: Natsume
Release date: Early 2016
Link: Facebook page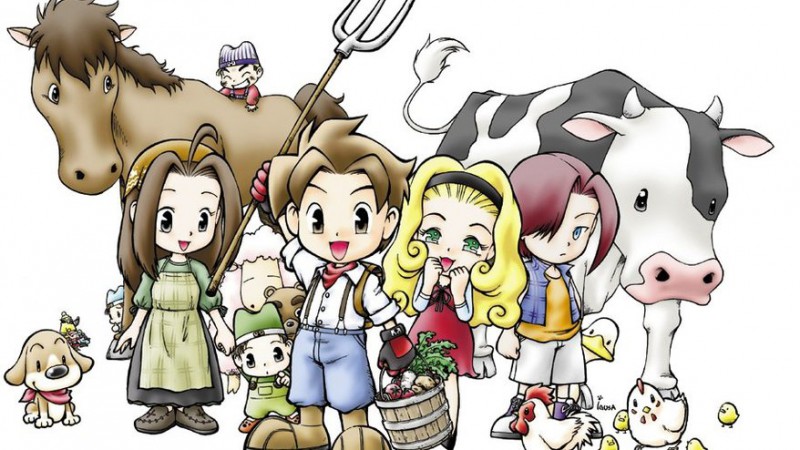 The long-running Harvest Moon series has always combined the simulation of developing a thriving farm with the role-playing of developing friendships with villagers, marrying, and starting a family. It's an idyllic life sim with roots back to 1997 under the Japanese title "Bokujō Monogatari." But in 2013, the developer of Bokujō Monogatari split off from western publisher Natsume and now releases new games under the name "Story of Seasons." This Harvest Moon, then, is being developed for PC (and mobile platforms) by former publisher Natsume. While the farming look familiar, the art looks like it belongs in a budget mobile game from half a decade ago.
Tales of Symphonia
Developer: Bandai Namco Entertainment
Publisher: Bandai Namco Entertainment
Release date: February 2nd, 2016
Link: Steam page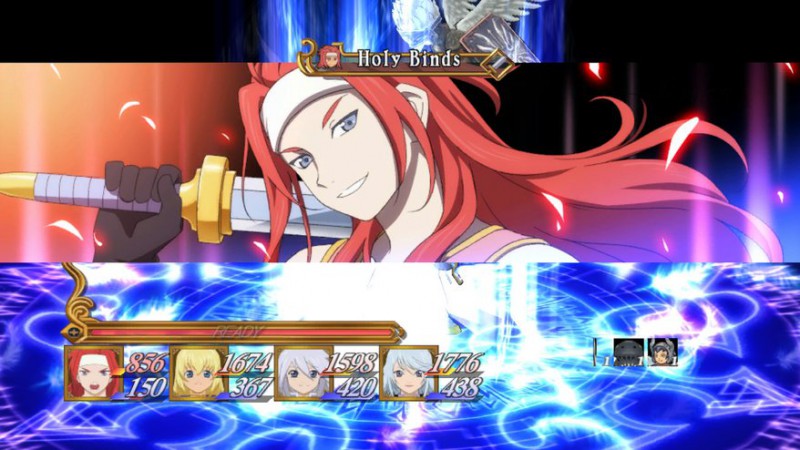 A port of the classic JRPG from 2003, the version of Tales of Symphonia finally coming to PC is actually the HD re-release that came to PS3 last year. An epic story (originally stretched across two discs on the Gamecube) that features a unique combat system that the Tales series has come to be known for: real-time, hack-n-slash fighting with combos and the option have a second player take control of another member of your party. Tales of Symphonia's PC release is also coming after the successful release of the latest game in the Tales line-up, Tales of Zestiria.
Stardew Valley
Developer: ConcernedApe
Publisher: Chucklefish
Release date: Early 2016
Link: Official site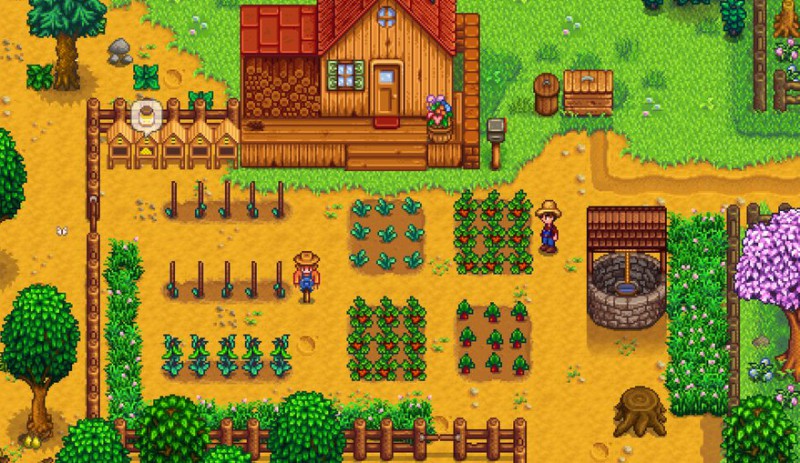 A combination of Harvest Moon, Rune Factory, Animal Crossing, and Minecraft, Stardew Valley describes itself as a "country-life rpg". You are charged with taking over a dilapidated farm and must clear land, plant seeds, and tend to animals to make money and improve it further. Meanwhile, you'll also be meeting the citizens of the local town and building relationships with them—some of which can even lead to marriage and children of your own. Stardew Valley will also have up to 4-player co-op, allowing you to build a farm together.
The Banner Saga 2
Developer: Stoic
Publisher: Versus Evil
Release date: Early 2016
Link: Official site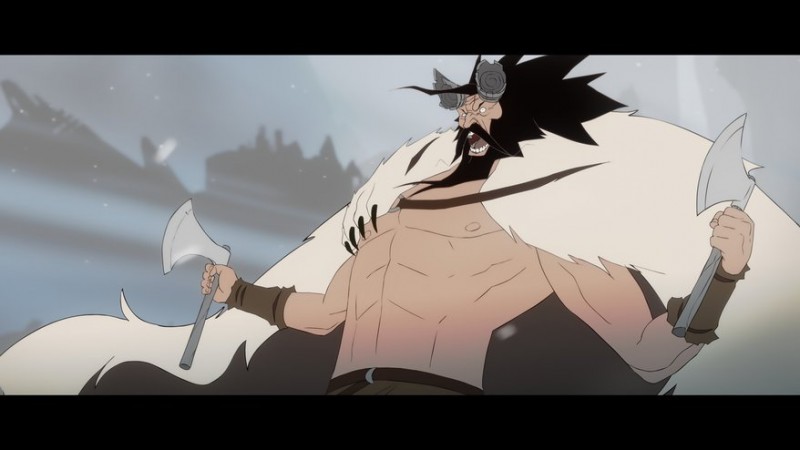 The sequel to the beautifully animated tactical RPG Banner Saga is introducing some changes to the formula, as we learned during a preview session at 2015's PAX Prime. While the story picks up only weeks after the events of the first game, new enemy types will be introduced along with a deeper combat system, destructible objects, and greater consequences for the choices you make while playing.
Anchors in the Drift
Developer: 5th Cell
Publisher: 5th Cell
Release date: Summer 2016
Link: Official Site
Despite a considerably unsuccessful crowdfunding and investment campaign, 5th Cell (maker of Scribblenauts) still plans to finish and release its free-to-play action RPG. In it, the Earth has been invaded by inter-dimensional overlords, and historical heroes must rise up to defeat them with customizable powers that spring from collectible cards.
Chronos
Developer: Gunfire Games
Publisher: Oculus
Release date: TBA 2016
Link: Official site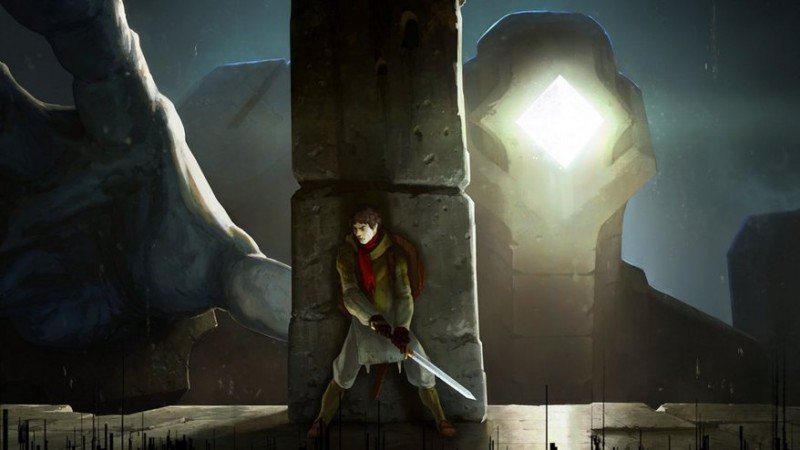 From the fragments of the former Darksiders team, Chronos is a VR third person action adventure. You assume the role of a hero that needs to do hero things: kill a dragon hidden somewhere in an ancient labyrinth, save your homeland, and so on. The catch: you can only enter the labyrinth once a year. And as you age, your combat skills improve, ideally you get a better sense of where to go, but the implication is that eventually those old bones won't work like they used to. Back pain in VR? Get ready, world.
The Dwarves
Developer: KING Art Games
Publisher: KING Art Games
k Release date: June 2016
Link: Official site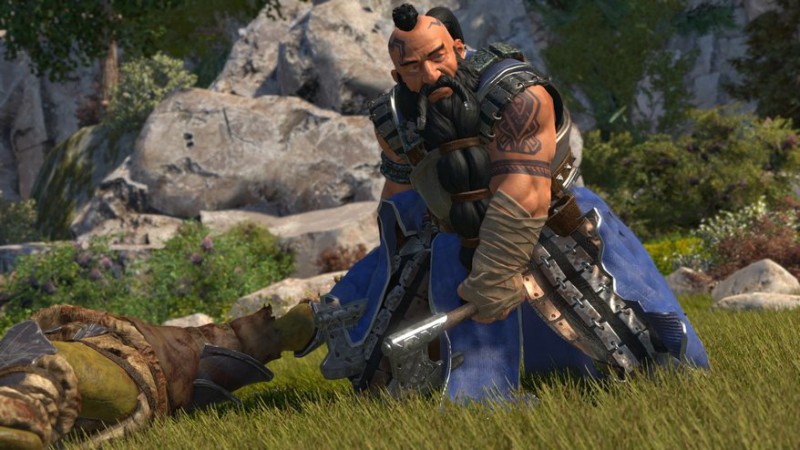 After wrapping a successful Kickstarter campaign, The Dwarves is heading for a full release in June 2016. This story-based RPG boasts all of the stuff you want out of a great RPG: interesting companion characters, combat featuring axes and hammers, and a massive world. Unlike most fantasy RPGs, this game is all about the Dwarven fantasy race. The story is based on Markus Heitz's Dwarves series of books. More importantly, the physics-based combat footage we've seen so far includes watching hapless enemies get absolutely swatted in the face with a hammer. If the story is half as entertaining as that clip, I think Dwarves will do OK.
Earthlock: Festival of Magic
Developer: Snowcastle Games
Publisher: Snowcastle Games
Release date: 2016
Link: Official Site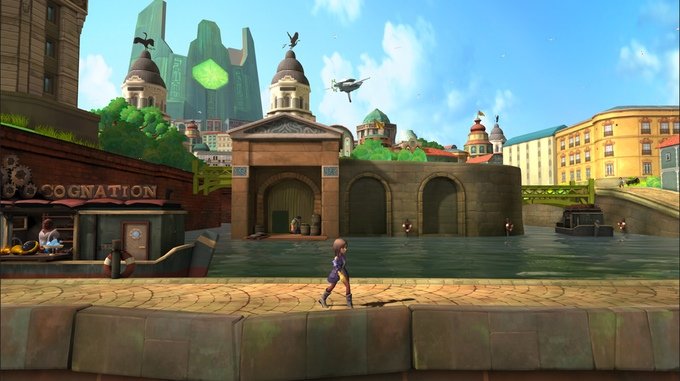 This turn-based RPG set on a fantasy planet that has stopped spinning launched a successful Kickstarter a few years ago and released an alpha for backers in late 2015. It's got a wonderful art style and provides a few interesting twists on the genre, especially in that you can farm and grow your own ammo. Pairing up characters allows them to combine their powers and create combos, and you can swap out characters mid-fight… but the monsters you face can do the same, which should keep you on your toes.
YIIK: A Postmodern RPG
Developer: AckkStudios
Publisher: AckkStudios
Release date: 2016
Link: Official site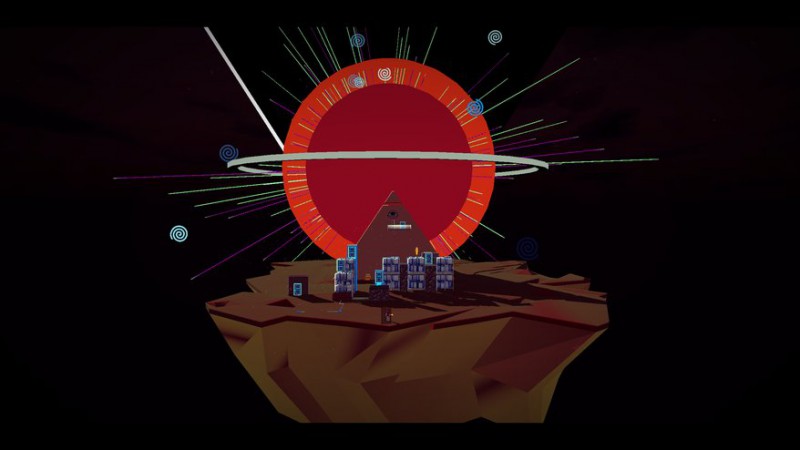 YIIK—that's Y2K, not Yiik—is an RPG set in 90s American suburbia. It's bright and whimsical, but a little macabre, too: the plot involves a mysterious woman who vanishes in an elevator, which recalls the bizarre, real murder of Elisa Lam. Juxtaposed with the modern setting, the mysterious events and general RPG weirdness should play well—it's got a bit of a Catherine aura about it—and one of the creators told us it'll have "one of the most unique endings" ever.
Divinity: Original Sin 2
Developer: Larian Studios
Publisher: Self-published
Release date: December, 2016
Link: Kickstarter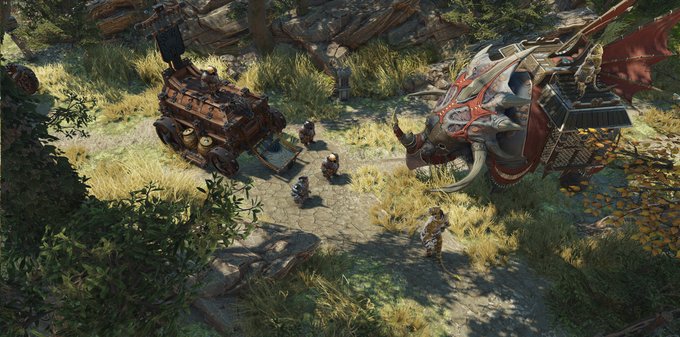 Larian created Divinity: Original Sin on fumes—it had had enough with publishers, took out a mountain of loans, muddled through Kickstarter and was one of the vanguard in Early Access. Money was always tight and the studio nearly closed. Despite the stress, however, it created one of the deepest, most systemically complex RPGs since the Ultima games of yore ('yore' being the early '90s in gaming terms). There are no cash flow problems now, and the Kickstarter for Original Sin 2 raised over $2 million, smashing every stretch goal. Chris Avellone is onboard for the writing (because of course he is), there will be dedicated mod support and a dungeon master mode has been confirmed. Original Sin 2 is aiming to advance the cRPG, not just revive it.
Action RPGs
Dark Souls 3
Developer: FromSoftware
Publisher: Bandai Namco Entertainment
Release date: April 12, 2016
Link: Official site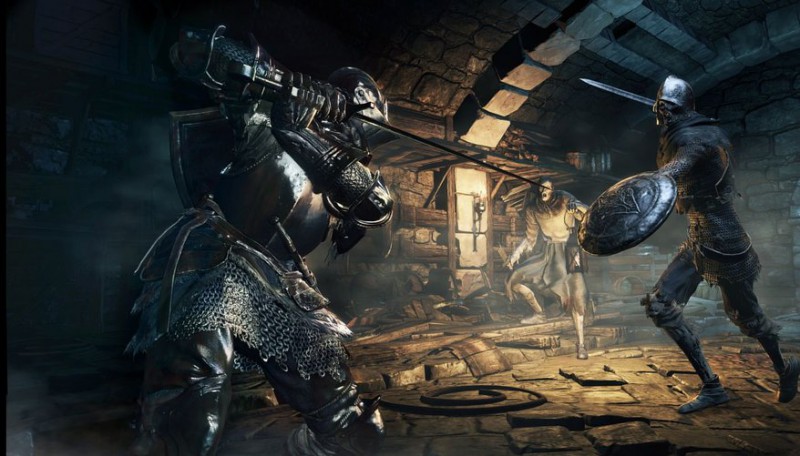 Live in the UK and want to play Dark Souls 3 before release? Come along to the PC Gamer Weekender for hands-on sessions, the latest hardware and much more.
We don't know too much about the third entry in Hidetaka Miyazaki's disruptive series of unforgiving action RPG games. Most of the game is still shrouded in mystery, which is exactly how a Souls fan likes it. What we do know: combat is quicker (thanks, Bloodborne), more interconnected levels than DS2, and plenty of minute systemic changes to stats. Capped off with a slick visual upgrade and simultaneous PC release with the console versions, Dark Souls 3 is sounding like the perfect way to kill spring optimism.
Death's Gambit
Developer: White Rabbit
Publisher: Adult Swim Games
Release date: TBA 2016
Link: Official site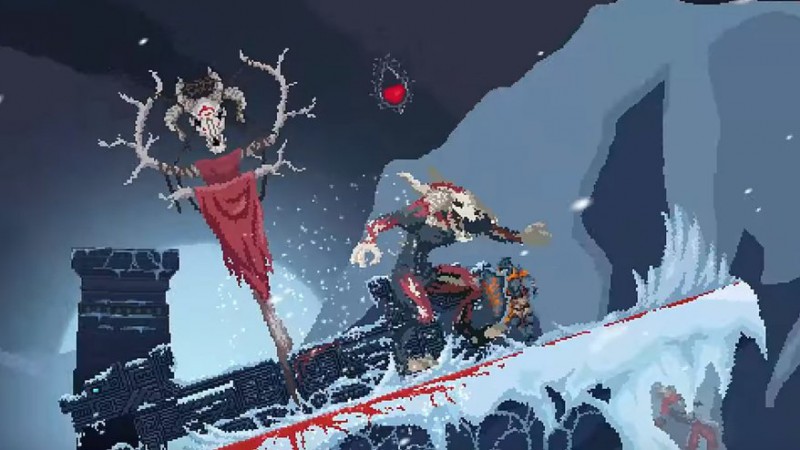 Death's Gambit has one hell of an immediate impression with its consequential combat and oppressive, intricate art direction. Besides exploring weathered timeworn landscapes and staving off intimidating foes, throughout the game, you'll encounter giant monsters, climb them, and kill them (presumably). Whether or not the child of Castlevania, Shadow of the Colossus, and Dark Souls pulls it all off and establishes a unique identity remains to be seen, but we're glad to be the guinea pigs.
Hyper Light Drifter
Developer: Heart Machine
Publisher: In-house
Release date: Spring 2016
Link: Official site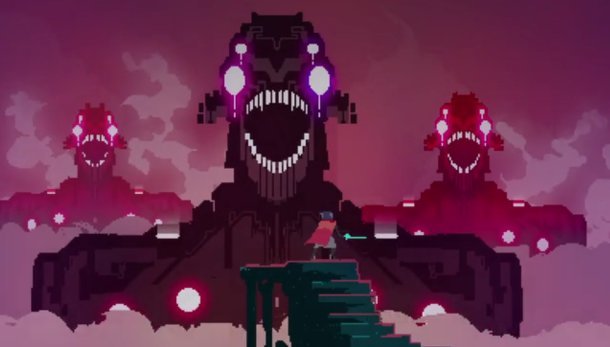 A dreamy mix of Zelda, Studio Ghibli and gorgeous original art direction backing a fast-paced action RPG. Hyper Light Drifter seems to be the rare adventure that transcends its obvious influences rather than being pure homage, and finds that balance between delightful exploration and nuanced action. The designer of the lightning fast Samurai Gunn is on the team developing Hyper Light Drifter's combat, which should give you a sense of its split-second brutality. Last time we got our hands on it, we described Hyper Light Drifter as "distilling design down to the good meth." Very colorful, pretty meth.
Necropolis
Developer: Harebrained Schemes
Publisher: In-house
Release date: TBD
Link: Official site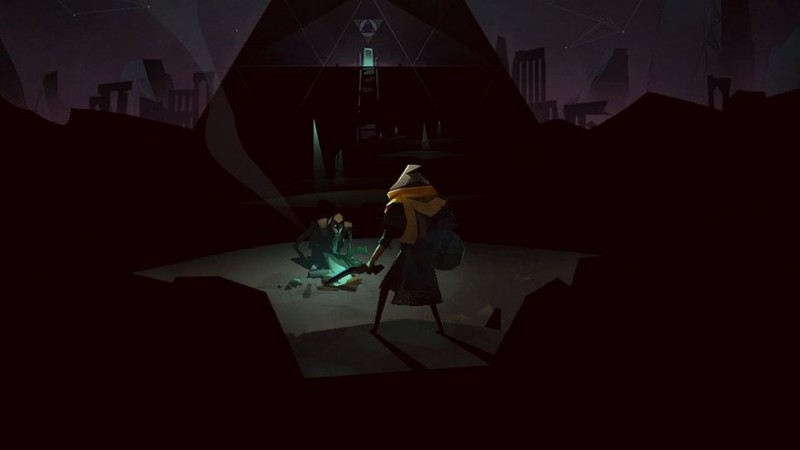 "Dark Souls" and "rougelike" are both thrown around when Necropolis crops up, but what really piques our interest are phrases like 'learn to exploit a monster's favorite food'. As a labyrinthine exploration game with a punishing third person combat system, wrapped up in a colorful low-poly aesthetic, Necropolis has us curious for answers. Let's hope we can go digging this year.
Paradise Never
Developer: Kitty Lambda Games
Publisher: Devolver Digital
Release date: TBD
Link: Official site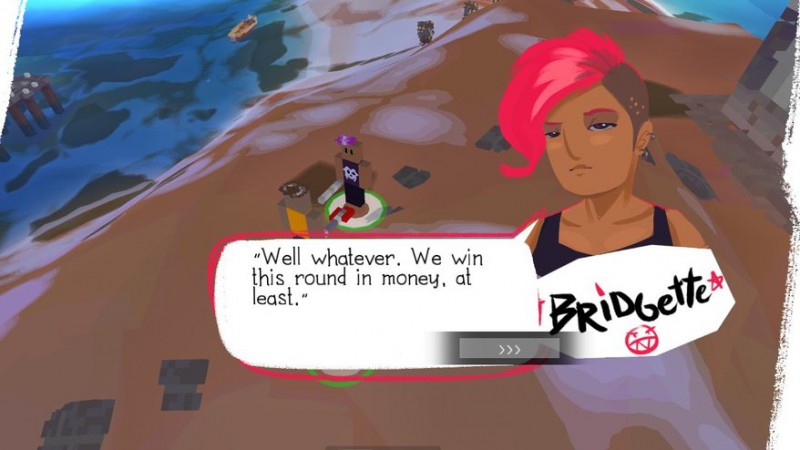 The official synopsis for Paradise Never is that it's "an action RPG set on an island colony of France, during the Revolution of 2027." There's a lot to unpack there—but wait, there's more. The revolution fails after three days. Each time you die, you return to the first day of the cycle, where you use the knowledge gained to make different choices to try and avert catastrophe. Throw in some super complex NPC interactions, punishment for fighting too often, and a procedurally generated world, and Paradise Never is looking like one of the most unique RPGs hitting in 2016 (hopefully).
Bombshell
Developer: Interceptor Entertainment
Publisher: 3D Realms
Release date: January 29, 2016
Link: Official site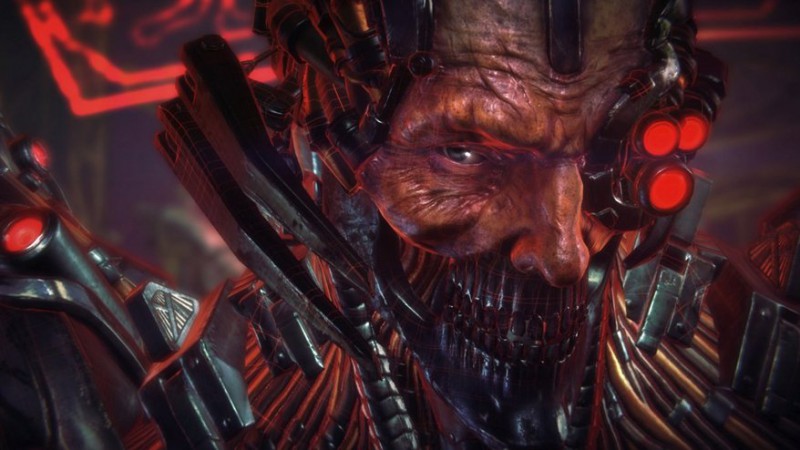 Ah, what could have been. Originally designed as a Duke Nukem aRPG, Bombshell had to shift gears after the licensing battle went pear-shaped. Instead of a wisecracking, bigger-than-life Duke Nukem, the game features a wisecracking, bigger-than-life Shelly Harrison. At Quakecon, the action was fast and the controls were twitchy. We're more than on-board with a sci-fi twist on the Diablo formula, no matter whose story we're following.
Underworld Ascendant
Developer: OtherSide Entertainment
Publisher: OtherSide Entertainment
Release date: Nov. 2016
Link: Official site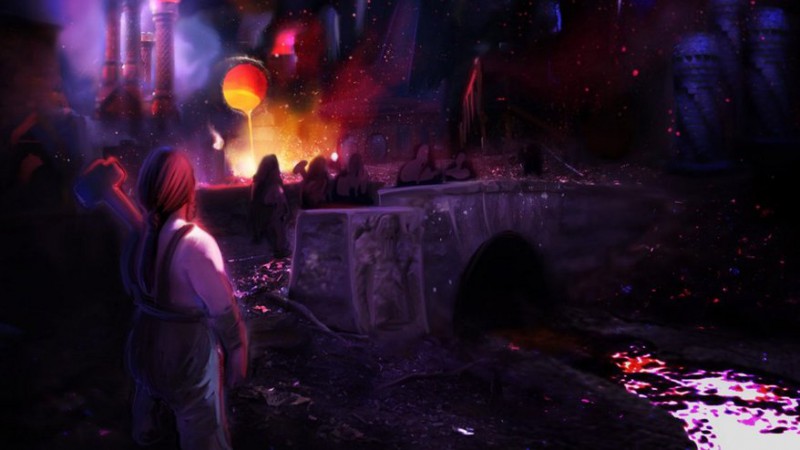 Paul Neurath returns with his resurrection of Ultima Underworld, a first-person RPG set in the Stygian Abyss and backed by a set of intertwining systems. Changes you make to the environment will affect the world; the factions you ally yourself with will affect your story; physics-based puzzles in the environment can be solved in any number of ways. At least, that's part of the pitch. Underworld Ascendant is a Kickstarter project still in its prototype phase, and like most Kickstarters, we may be waiting well past its projected delivery date.
Eitr
Developer: Eneme Entertainment
Publisher: Devolver Digital
Release date: 2016
Link: Official Site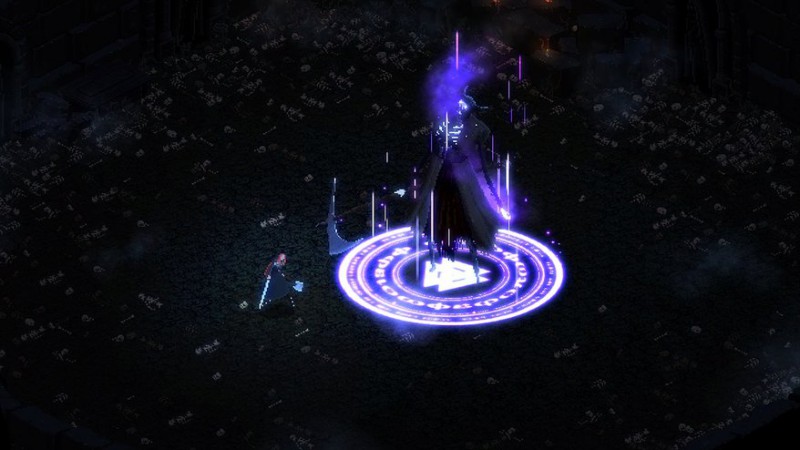 With a Dark Souls/Diablo feel and stellar pixel art and animation, we're champing at the bit for the release of Eitr. The 2D isometric action game takes place in a dangerous Norse fantasy setting and has some interesting sounding features, like the ability to choose between leveling up from XP or trading it for powerful but impermanent perks.
The Technomancer
Developer: Spiders
Publisher: Focus Home Interactive
Release date: 2016
Link: Official Site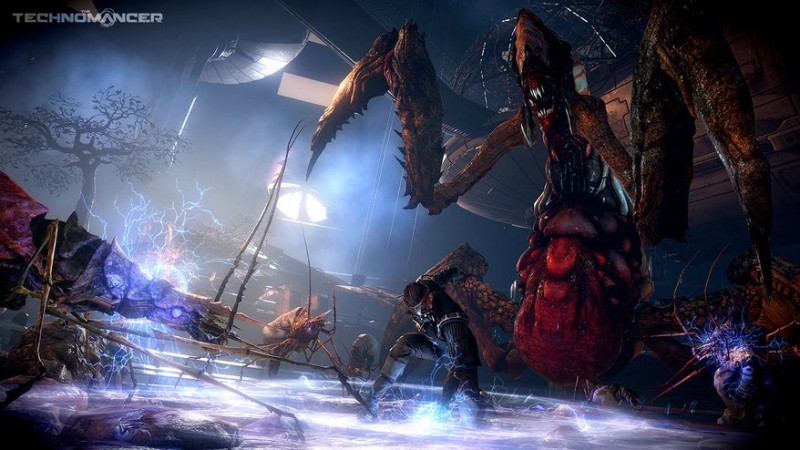 As a Technomancer, you're a cross between wizard and a cybernetically enhanced warrior. This RPG from Spiders takes place on the planet Mars, which has descended into chaos after losing contact with Earth. Technomancer seems to have a little bit of everything: combat, stealth, loot, companions, and a crafting system for weapons and clothing. Oh, and there are massive alien insects.
Dragon's Dogma
Developer: Capcom
Publisher: Capcom
Release date: Jan 15 2016
Link: Official site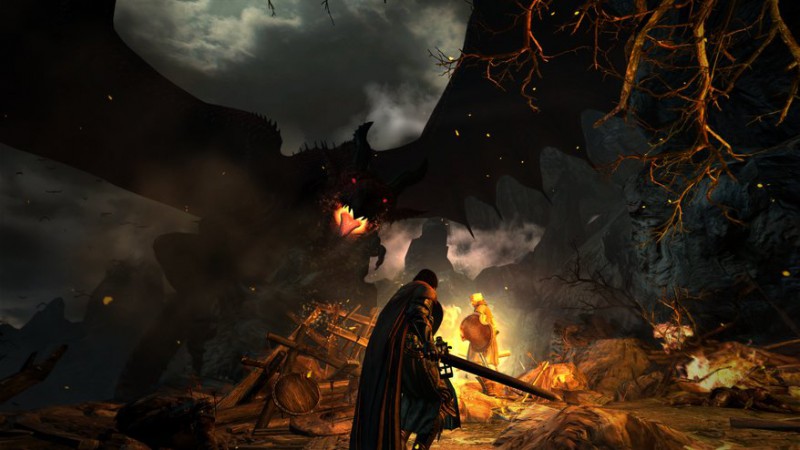 This RPG was released on consoles a few years back to great critical acclaim, and now it's coming to PC. It has all the hallmarks of a typical high fantasy RPG, but with a distinctly Japanese sense of humour and Dark Souls-esque combat. The coolest feature is being able to create companion characters called Pawns. Or, if you'd prefer, download other player's pawns from the internet. See our hands-on preview for more information.
Kingdom Come: Deliverance
Developer: Warhorse
Publisher: Warhorse
Release date: Summer 2016
Link: Official site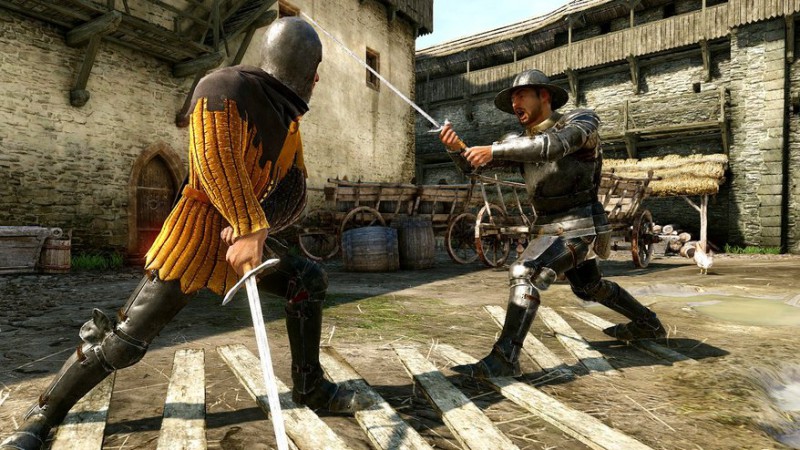 The worst thing about Kingdom Come: Deliverance is that we've been hearing about it since late 2013–practically forever when the game looks as nice as this. Deliverance is taking the idea of the open-world fantasy RPG and applying it to a real-world, historically based medieval setting. Without the dragons and elves swanning about the place, the world looks more potent and accessible. If the combat works, it might be the only game to really pull off first-person melee fights in an understandable and thoughtful way. Deliverance is one of the most ambitious games on this list, but if Warhorse pulls it off, we'll be talking about it for years.
Warhammer 40,000: Inquisitor – Martyr
Developer: Neocore Games
Publisher: Games Workshop
Release date: 2016
Link: Official site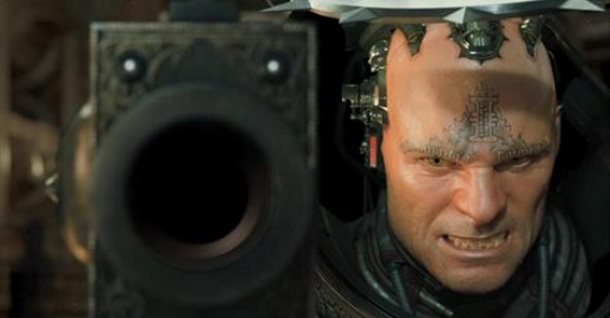 Yes, yes. It's another Warhammer 40K game. For all the times we've stomped around as Space Marines, though, Warhammer 40,000: Inquisitor – Martyr will be the first time we get to explore a single-player RPG in a world dripping (literally) with grimdark lore. As Jody argues, this makes Martyr a bit of a big deal. Martyr is an action RPG following an Inquisitor, which is sort of the Judge Dredd of the Warhammer universe: a wandering justice with the full power of judgement and execution. Martyr is going to be stacked high with righteous religious proclamations, pistols firing bullets the size of bricks, and wave after wave of corrupted baddies.
Lost Ark
Developer: Smilegate
Publisher: Tripod Studios
Release date: 2016
Link: Official Site (in Korean)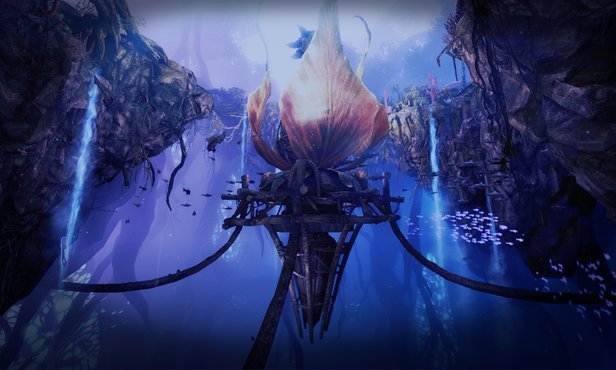 There are a lot of unknowns when it comes to Lost Ark, the Korean MMO/ARPG—we're not even entirely certain it'll have a release here in the West. But the footage we've seen of it certainly makes us hope so, filled with exciting Diablo-style combat and some absolutely mind-boggling attacks and moves that turn crowds of critters into pulp.
Hellblade
Developer: Ninja Theory
Publisher: Ninja Theory
Release date: 2016
Link: Official Site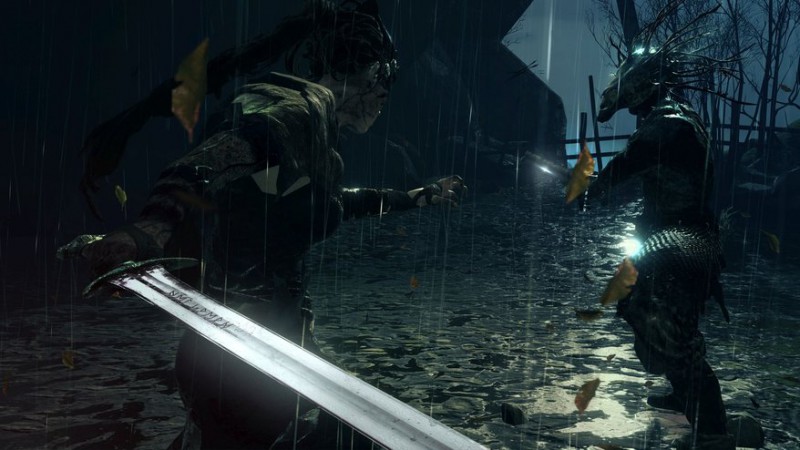 This is Ninja Theory's first indie outing after impressing with DmC. There are no quips or leather jackets here. Instead you play a Celtic warrior called Senua as she battles the demonic figments of her own psychosis. The Ninja Theory team is consulting with a Cambridge neuroscience expert to present a creative interpretation of mental illness. The voices Senua hears become spirits, and the monsters she encounters are foes augmented by imagined demonic qualities. You battle through Senua's personal hell with a great big sword in tense one-on-one battles.
MMOs
Ever, Jane
Developer: Judy L. Tyrer
Publisher: Judy L. Tyrer
Release date: 2016
Link: Official Site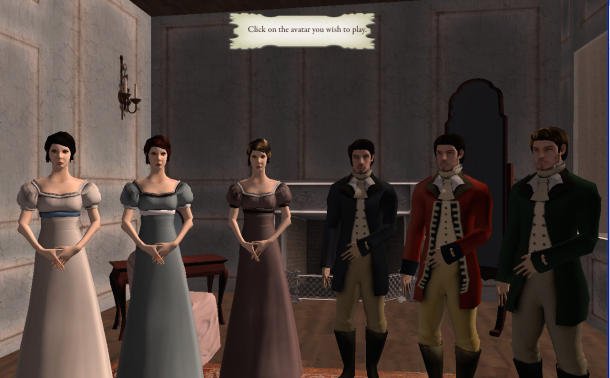 Not all MMOs are about combat. Ever, Jane (set in the world of Jane Austin) is about role-playing in Regency Period England. There's gossip, relationships, society, and players creating their own stories. Judy L. Tyrer, one of the developers behind Second Life, launched a successful Kickstarter in 2013, and there's a playable build for backers in advance of the finished game.
Otherland
Developer: Drago Entertainment
Publisher: Otherland Co-Production GMBH
Release date: 2016
Link: Official Site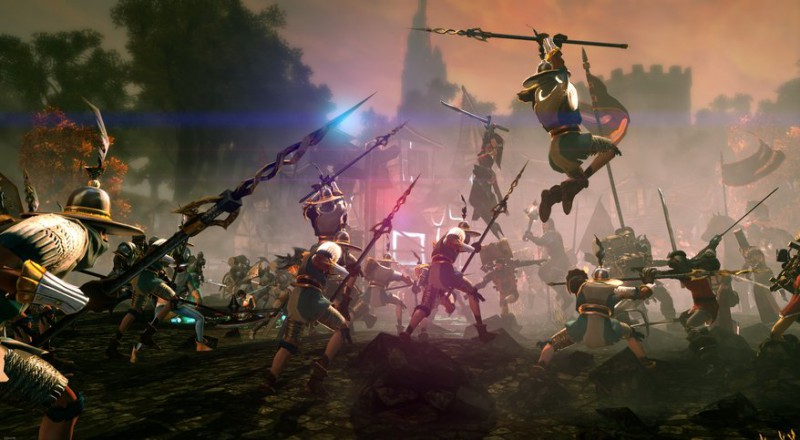 Based on the series of novels by Tad Williams, Otherland is an cyberpunk action MMORPG taking place in a virtual multiverse that encompases medieval fantasy, science-fiction, and other worlds, each with their own visual style. Defeating enemies lets you harvest their electronic DNA to craft items or even create loyal clones. It's been in development for years and entered closed beta in 2015.
Crowfall
Developer: ArtCraft Entertainment
Publisher: ArtCraft Entertainment
Release date: 2016
Link: Official Site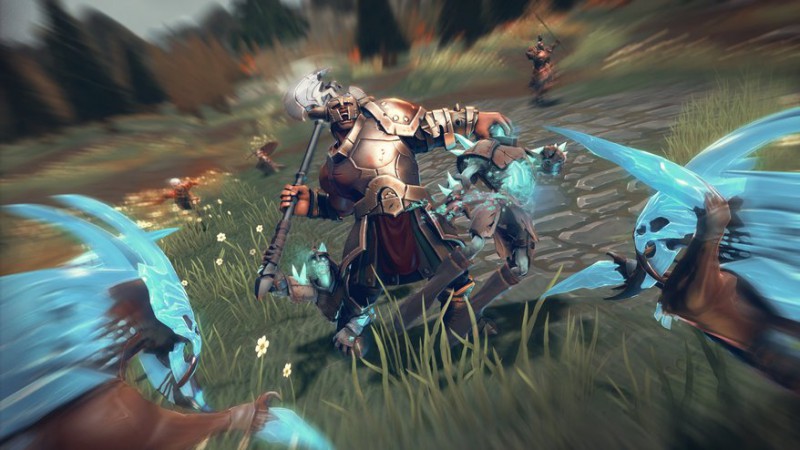 Developed by some of the veterans who brought us Ultima Online and SWTOR, Crowfall is billed as a Throne War Simulator, an MMO with a focus on strategy. And, as in strategy games, you can actually win or lose in Crowfall. Campaigns may last months, but when they come to an end they're over for good, and the PvP world in which the battle was fought will be bulldozed in favor of new, procedurally generated lands. It sounds interesting, and its Kickstarter was a smash, but we're still waiting to see how it's all really going to work.
World of Warcraft: Legion
Developer: Blizzard Entertainment
Publisher: Blizzard Entertainment
Release date: September 21, 2016
Link: Official site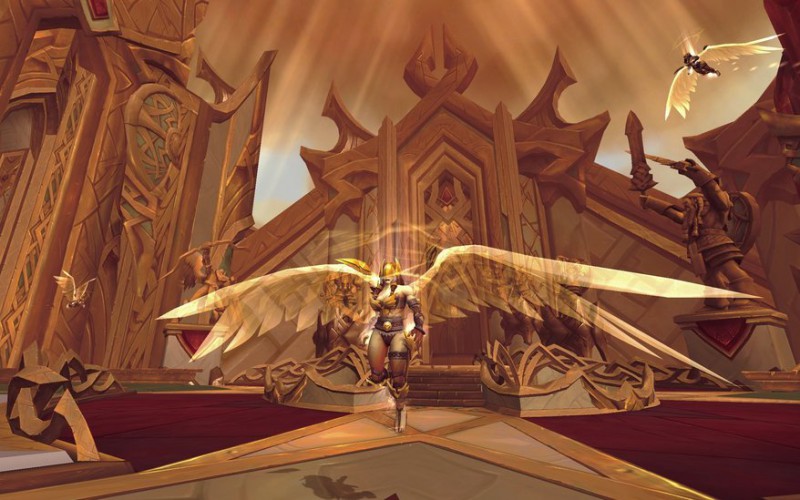 Blizzard is milking the nostalgia teet for all it'll give, and smart move, I say. Warlords of Draenor hit on our old love of Orcs vs. Humans, and reimagined many players' favourite expansion, Burning Crusade, with the uncorrupted world of Draenor. Now the Burning Legion is back on Azeroth, inviting lapsed players to relive the demon-stomping good ol' days. Though many of the old guard dislike the direction Warcraft has taken these past few years, fundamental changes like the addition of class Order Halls and accompanying return of class-specific quests, coupled to quality improvements like increased draw distance, might just be enough to make Legion a landmark expansion. Plus shooting lasers from your eyes is pretty cool.
Star Citizen
Developer: Cloud Imperium Games
Publisher: Cloud Imperium Workshop
Release date: 2016
Link: Official site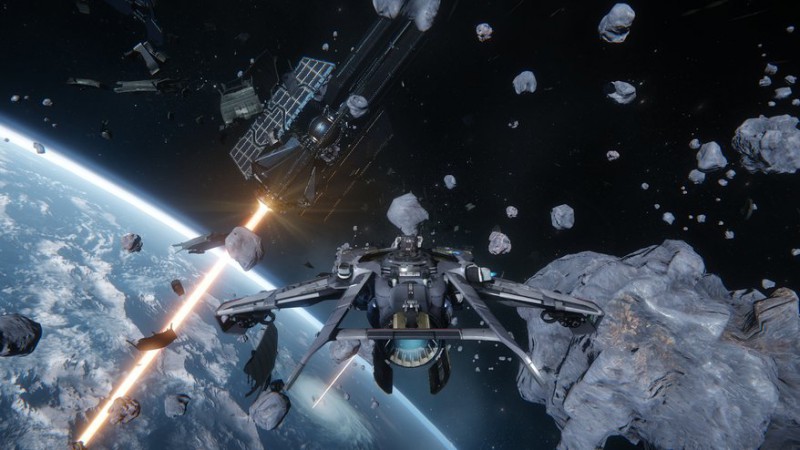 It's been a long time coming, but the crowdfunding juggernaut is inching closer and closer to release. With over $100 million in funding, star power from Mark Hamil, and a playable alpha, Star Citizen is the faraway pipe dream that is suddenly very real. This ambitious space-based MMO is a spiritual successor to the classic '90s Wing Commander series. Players will fight, fly, mine, and salvage in a persistent universe that models everything from giant crewed ships to individual marines trying to board that ship. It's incredibly ambitious, but we can't wait to see if Chris Roberts and team can pull it off.
Skyforge
Developer: Allods Team
Publisher: Obsidian Entertainment
Release date: 2016
Link: Official Site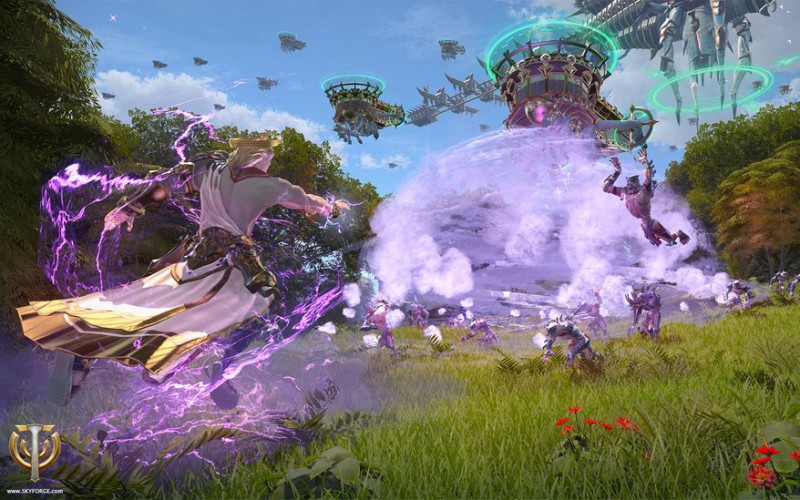 This free-to-play MMO mashes up science-fiction (so there's cybernetic arms and guns) and ancient mythology (so there's swords and bows). It features an unusual leveling system that doesn't lock you into a specific type of character, but lets you switch between the various classes at will. As players progress, they become living gods and acquire followers. Skyforge entered open beta in summer of 2015.
Camelot Unchained
Developer: City State Entertainment
Publisher: City State Entertainment
Release date: 2016
Link: Official Site
With over $2 million in Kickstarter funds, and over a million more in pledges, Camelot Unchained got off to a good start, though it's stumbled into a few delays since. The MMO is designed to support massive battles involving hundreds of players, as well as a completely player-driven economy. It's also bent on a subscription-based model, which seems dicey in the current marketplace.
Pathfinder Online
Developer: Goblinworks
Publisher: Goblinworks
Release date: Early 2016
Link: Official Site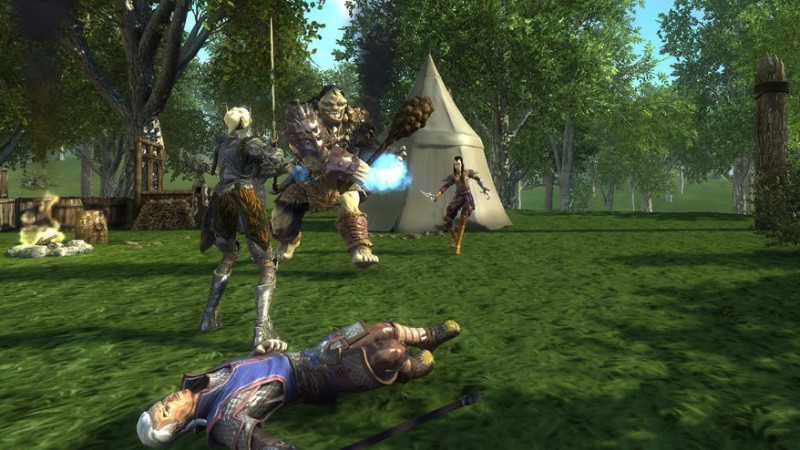 Another Kickstarter funded MMO, Pathfinder Online raised over $1 million way back in December of 2012. Now, roughly three years later, it's started early enrollment and expects to start open enrollment in early 2016. Pathfinder Online describes itself as a "sandbox MMO" and is based on the popular Pathfinder tabletop game. It has no grinding, no class system, player built structures, and lots more.
Nebula Online
Developer: Mizar Games
Publisher: Mizar Games
Release date: June 2, 2016
Link: Official Site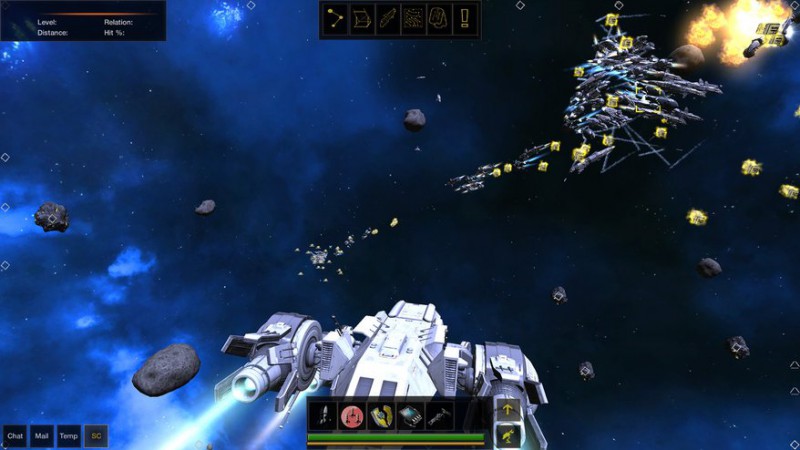 Nebula Online is an online space MMO with real-time ship battles. You control a ship as your character which can be upgraded modularly or replaced entirely, and you can dock with or build space stations throughout the universe. It will be free to play with no cash shop or ways to buy power and, like many other space games, the world's economy will be influenced by the players.
Das Tal
Developer: Fairytale Distillery
Publisher: Fairytale Distillery
Release date: 2016
Link: Official Site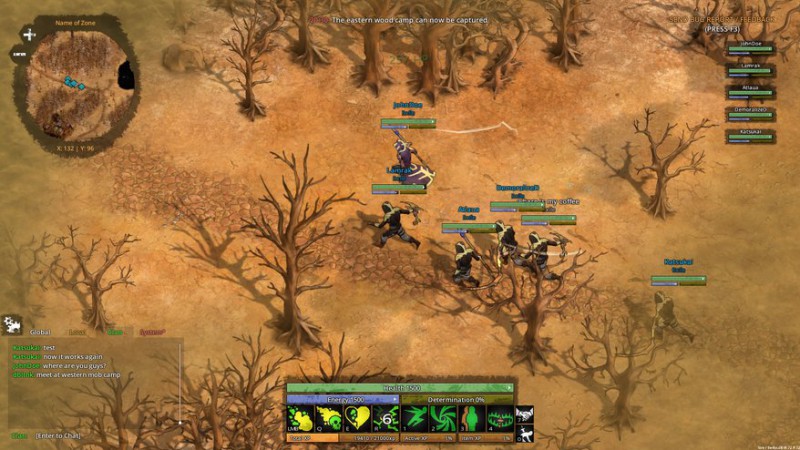 Even after a failed Kickstarter campaign, Das Tal is scheduled for a 2016 release. It's described as a Sandbox PVP MMO in which the world will keep ending, only to begin again fresh and new. The game is focused primarily on PvP, with developer Fairytale Distillery saying "Pve elements in the traditional sense, like dungeons and NPCs with advanced mechanics, will be virtually non-existent." Players will affect the world and those changes won't be undone until the world restarts.
Strategy and sims
Offworld Trading Company
Developer: Mohawk Games
Publisher: Stardock Entertainment
Release date: 2016
Link: Official Site
You might not expect a combat-free economic RTS from Civ 4's Soren Johnson would be so fast-paced and cutthroat, but it is. The multiplayer strategy is set on Mars, where companies race to acquire resources, unlock new tech, and dominate the economy. Sure, you spend the game examining prices and the market rises and falls based on player actions, but this isn't some spreadsheet simulator. The action moves quickly, the game can turn on a dime, and the end can come abruptly. It's been in Early Access for most of 2015, but even so it felt very complete when we played it.
Rollercoaster Tycoon 4
Developer: Nvizzio Creations
Publisher: Atari
Release date: Early 2016
Link: Official Site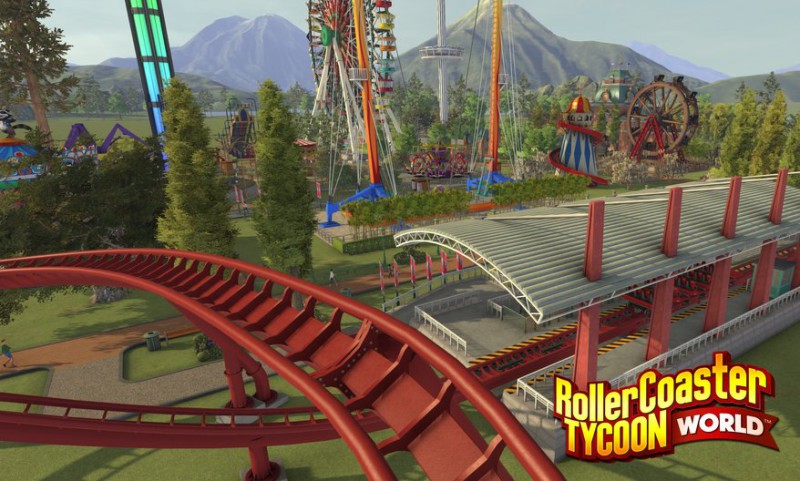 The development of the fourth major installment in the RollerCoaster Tycoon series has had as many ups and downs as a… well, you know. After ten years and several developers, the theme park sim is finally headed our way, although its first beta weekend resulted in yet another delay. We're still hoping it'll recapture the enjoyment of the earlier games and that Steam Workshop support and a planned multiplayer mode can take the game to new heights.
Factorio
Developer: Tomas Kozelek
Publisher: Tomas Kozelek
Release date: 2016
Link: Official Site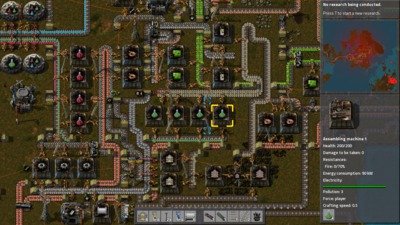 Stranded on a desolate alien planet, you must build to survive. Thankfully, you've got help in the form of automation: the machines you build can be used to build more machines. It's a wonderful, challenging, and extremely satisfying building/managing simulation that's been in development since 2012. Factorio has been playable in alpha for a while now, and the trailer shows the incredible possibilities of growing a tiny handful of factories into an automated empire."Ther.
Angels With Scaly Wings
Developer: M.B. Saunders
Publisher: M.B. Saunders
Release date: 2016
Link: Steam Greenlight page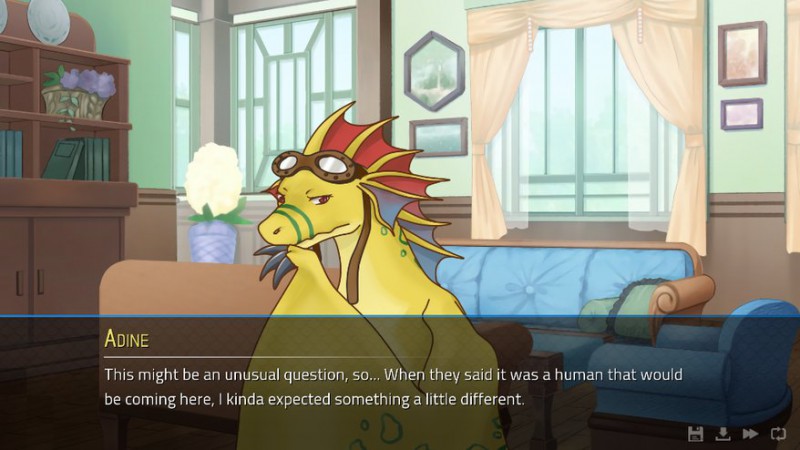 I'm not sure I want to live in a world where a game called Dragon Dating Simulator fails to successfully crowdfund, but that's what happened. Happily, it's been rebranded as Angels With Scaly Wings, and has had both a successful Indiegogo campaign and gotten a thumbs-up on Steam Greenlight. It's a visual novel about dragons falling in love, with elements of mystery, drama, and comedy.
Ashes of the Singularity
Developer: Oxide Games, Stardock Entertainment
Publisher: Stardock Entertainment
Release date: Out now
Link: Official site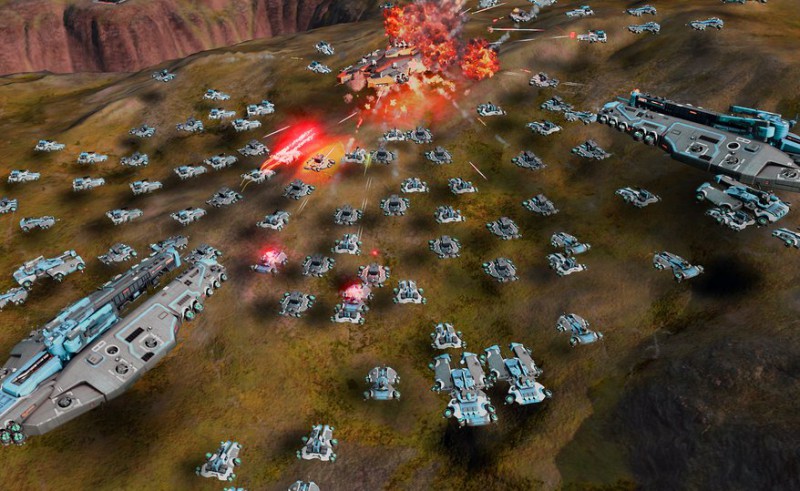 Ashes of the Singularity is mostly known for having the first DirectX12 benchmark out in the wild, thanks to its October 2015 release in Early Access. Ashes aims to harken back to the RTS golden age with massive battles and tons of units on the screen at once, with a game engine built to sustain massive battles and smarter AI than we remember from ye old Command & Conquer. Developer Oxide is planning multiple betas throughout 2016 as they close in on the final release.
Cook, Serve, Delicious! 2
Developer: Vertigo Gaming Inc.
Publisher: Vertigo Gaming Inc.
Release date: 2016
Link: Official Site
The sequel to the hectic restaurant management simulator challenges you to build your business from a tiny cafe to a five star eatery and promises over a thousand recipes to cook for your fickle customers. The original was both tough and addictive, and while we haven't seen much yet but a reveal trailer, the food in the sequel does look quite a bit yummier.
Endless Space 2
Developer: Amplitude Studios
Publisher: Amplitude Studios
Release date: 2016
Link: Official site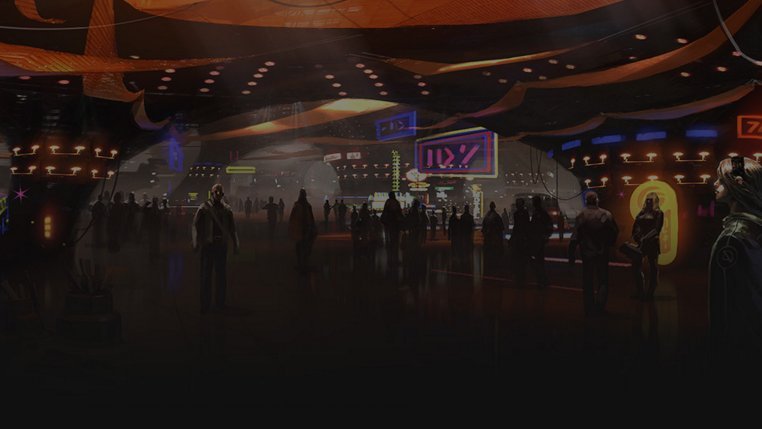 With Endless Space, Amplitude Studios proved they could make a 4X game with an attractive, parsable user interface. With Endless Legend, they proved they could do the same, but make it beautiful. Early looks at Endless Space 2 show a deeper political system than the first space 4X had, with elections for different star systems. Combat looks like it follows Endless Legend, with a focus on strategic planning and big picture decisions rather than micromanagement and individual ship controls. Like Amplitude's previous games, expect this one to launch in Early Access and be polished through community feedback from Amplitude's "Games2Gether" program.
Halo Wars 2
Developer: The Creative Assembly, 343 Industries
Publisher: Microsoft
Release date: Fall 2016
Link: Official site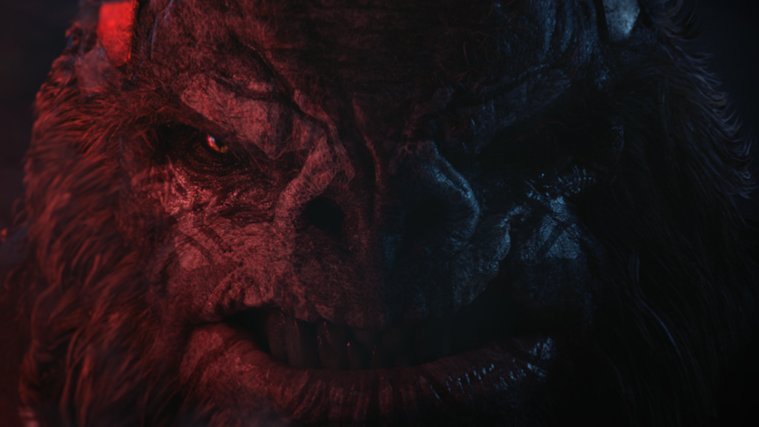 The first Halo Wars was a surprisingly decent real-time strategy game designed for the Xbox 360, developed by legendary PC studio Ensemble (you may have heard of Age of Empires). Sadly, Microsoft closed the studio as soon as Halo Wars was out of the door. This follow-up, being developed for both PC and console, comes from Total War developer The Creative Assembly, which certainly has some RTS chops. The CG reveal trailer tells us Brutes will be in the game, and we expect to see some Marines driving around in warthogs soon enough.
Total War: Warhammer
Developer: The Creative Assembly
Publisher: Sega
Release date: April 28
Link: Official site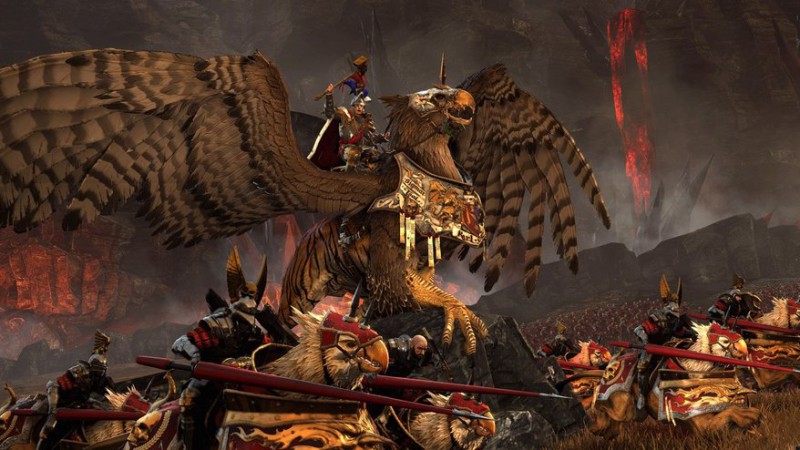 Live in the UK and want to see Total War: Warhammer a month before release? You can do just that at our upcoming PC Gamer Weekender event, where we'll be showcasing great upcoming games and cutting edge hardware.
Creative Assembly finally breaks out of its slavish adherence to historical warfare simulation with a slavish adherence to the world of Games Workshop's Warhammer. So far, it seems like a match made in heaven. Total War battles have never looked more fun (or frightening) thanks to giants who knock Imperial troops down by the dozen, greenskins riding on spiders, and magic spells that can decimate an entire unit of soldiers. The overworld strategy layer incorporates quest chains and loot for Warhammer's heroes, with special weapons pulled straight from Warhammer lore. As longtime fan Tim Clark wrote after we first saw the game at E3, "Seeing the camera zoom over the warring armies was the realisation of the dream I've had since it sunk in that, no, I probably wasn't ever actually going to finish painting the two dozen heavy cavalry which I'd persuaded mother to buy me for Christmas." We still wish they'd called it Total Warhammer, though.
Worms: W.M.D.
Developer: Team17
Publisher: Team17
Release date: 2016
Link: Official site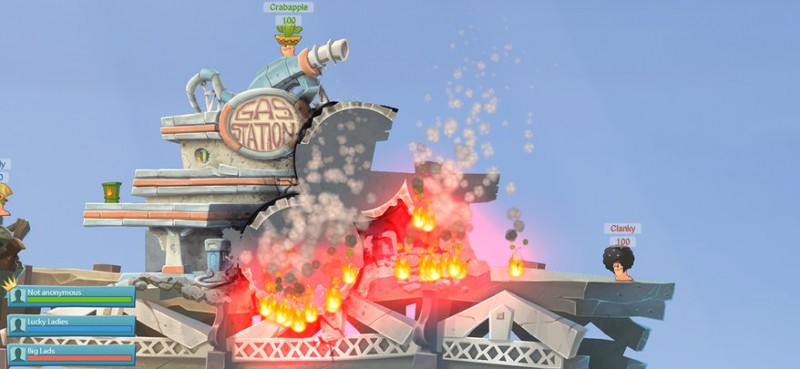 Every few years Team17 shakes up the Worms series with a slightly new addition, or a slightly new take on some staple of the 20-year series. They went 3D! And then back to 2D! And then 3D again! And then physics! They pared down the weapons! They brought back old weapons! None of these things are that exciting! Worms!!!! If you've played one Worms you mostly know what to expect, but W.M.D. is the first 2D entry in several years, and adds drivable tanks, helicopters, and enterable structures. The hand-drawn art certainly has more charm than the recent 3D, and your worms can have afros, which make anything better.
XCOM 2
Developer: Firaxis
Publisher: 2K games
Release date: February 5th, 2016
Link: Official site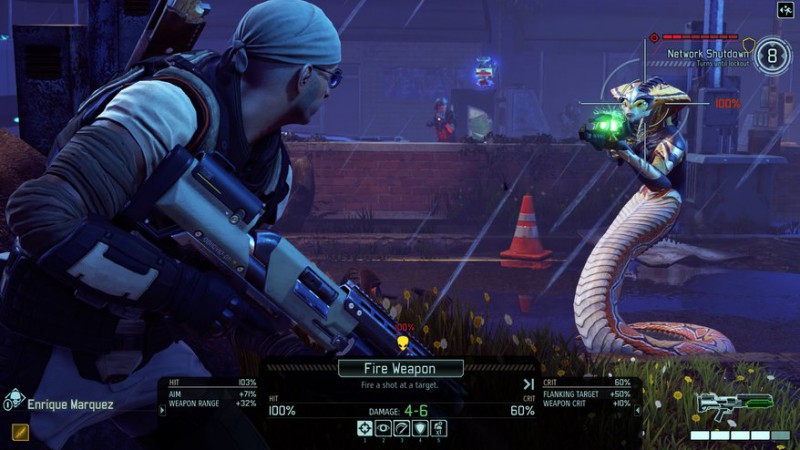 Sequel to XCOM: Enemy Unknown, XCOM 2 is shaping up to be more of the same except bigger and better. A tactical turn-based strategy game, XCOM 2 puts you in control of a highly customizable squad of soldiers battling to reclaim the earth from alien invaders. Outside of combat, you have to upgrade your base, manage your troops, and decide which targets to attack (or ignore) next. XCOM 2 adds new classes, moves, aliens, items, and whole lot more, including improved graphics and incredibly robust modding support.
Democracy 3: Africa
Developer: Positech Games
Publisher: Positech Games
Release date: 2016
Link: Official site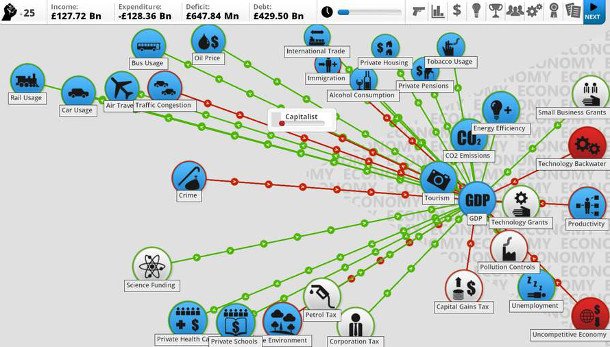 Though it had some problems at launch in 2013, Democracy 3 has matured into one of the most interesting simulations on PC. Its political simulation has leveled out and new expansions packs for extremism and social engineering have filled in the edges of the political spectrum. Its model of industrialized politics is pretty good, but the game moving to Africa next year is going to come with a whole set of new challenges. Poverty, malnutrition, disease, and dirty water are all waiting for leaders taking charge of countries like Senegal, Botswana, and Kenya.
Duskers
Developer: Misfits Attic
Publisher: Misfits Attic
Release date: March 2016
Link: Official Site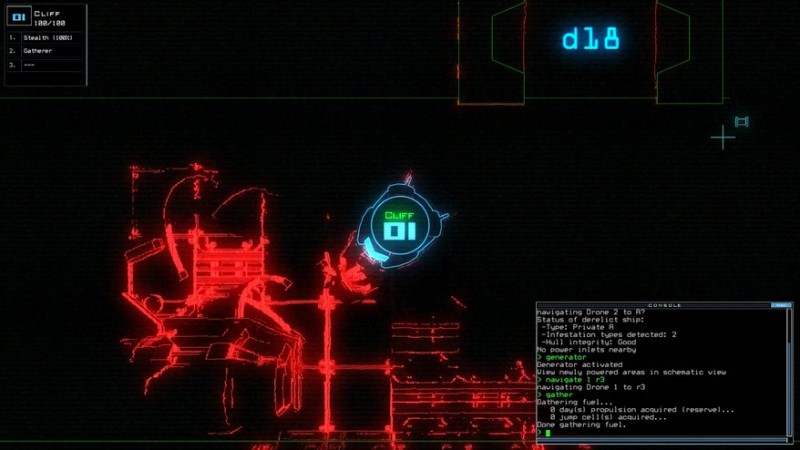 Duskers is a tense, spooky experience, made up of cautious exploration, careful planning, and sudden "oh shit" moments. Piloting a collection of drones through derelict spaceships, you only see what your robots see as you hunt for resources and try to avoid or disable automated defense systems and dangerous alien lifeforms. It's currently in Early Access.
The Guild 3
Developer: GolemLabs
Publisher: Nordic Games
Release date: 2016
Link: Steam page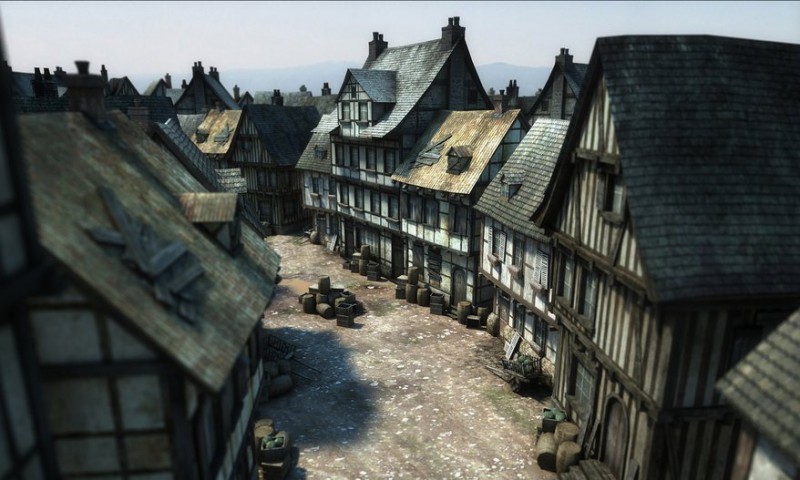 It's the middle ages, so things are generally pretty crappy. In The Guild 3 you can make them less crappy by building a dynasty and taking part in what sounds like a crazy ambitious combination of strategy, simulation, and roleplaying. You'll build workshops, trade goods, and hopefully make the middle ages a bit less crappy for everyone all around.
Planet Coaster
Developer: Frontier Developments
Publisher: Frontier Developments
Release date: 2016
Link: Official Site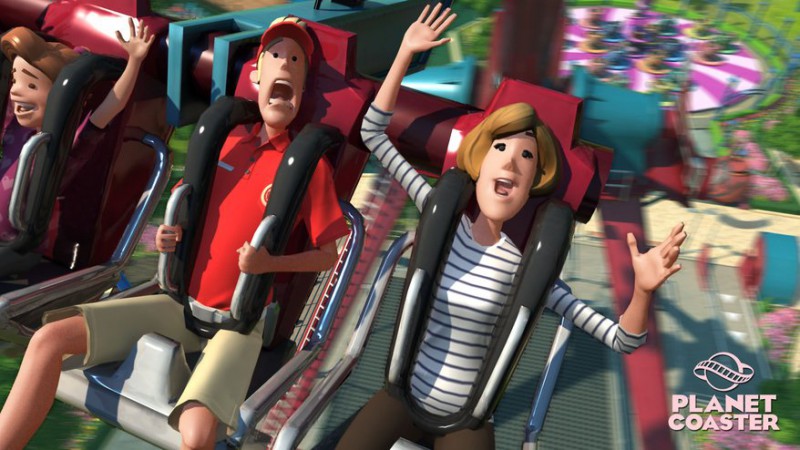 The former developers of RollerCoaster Tycoon 3, Frontier Developments, are working on a thrill ride of their own. Planet Coaster (originally called Coaster Park Tycoon) is being funded by pre-purchases and while there's not a whole lot of information available yet, we have seen some impressive development video, showcasing the piece-by-piece custom construction of rides and scenery and a rather charming art style.
Inversus
Developer: Ryan Juckett
Publisher: Ryan Juckett
Release date: Spring 2016
Link: Official Site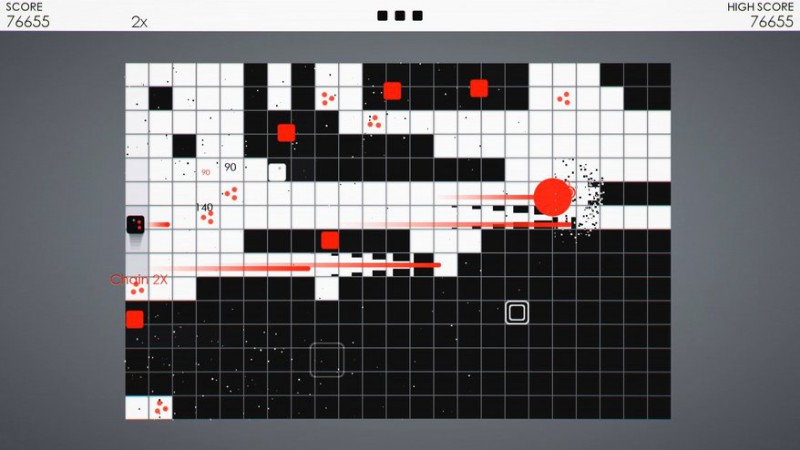 This single- and local multiplayer indie arcade strategy plops two opponents on a board of black and white tiles, where each player can only move through tiles of their own color. Thus begins a fast-paced challenge as each player shoot tiles to change them to their color in an attempt to block, trap, and completely surround the other.
Killers and Thieves
Developer: Alex Thomas
Publisher: Stoic Games
Release date: Late 2016
Link: Official Site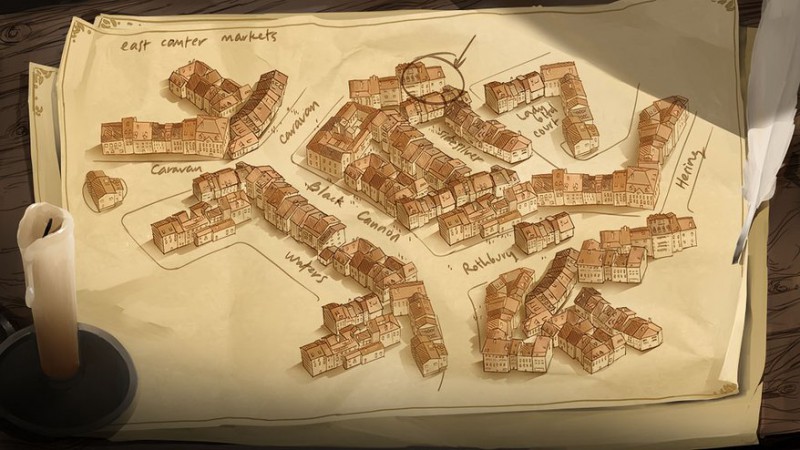 You're not just a thief, you're the head of the thieves guild in this strategy game that's part stealth, part management. Lead your team of sneaks to a procedurally generated city block, guide them in real time through locked doors and past guards, and fill their pockets with loot. If you get caught, that's where the killing comes in. Spend your take on upgrades for the guild, new skills for your crew, and bribes for Johnny Law.
Stars Beyond Reach
Developer: Arcen Games
Publisher: Arcen Games
Release date: March 2016
Link: Official Site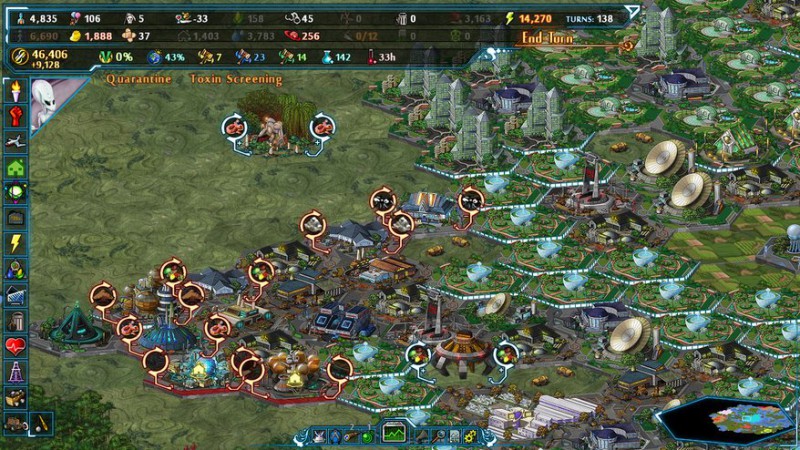 This turn-based 4X city building game takes place on a hostile planet, where you'll have to explore, build, and either battle or befriend the other sentient alien civilizations living there. The eventual goal is to escape the planet with as many of your citizens as possible, or at least stabilize the planet's dangerous machinations.
SpellForce 3
Developer: Grimlore Games
Publisher: Nordic Games
Release date: 2016
Link: Steam store page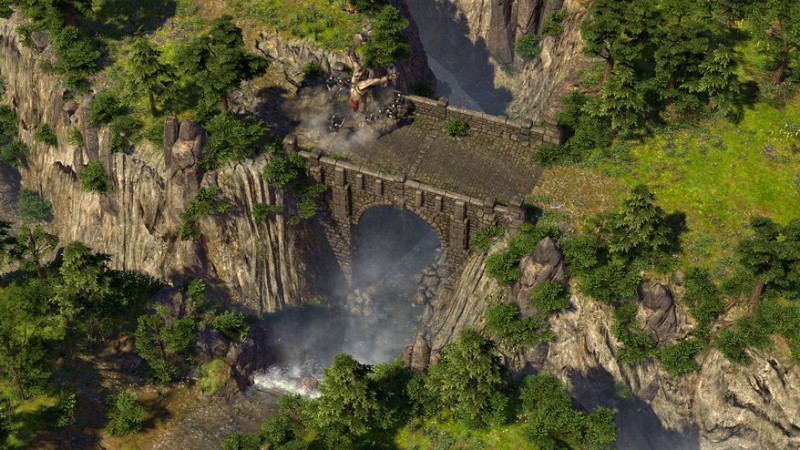 The latest entry in the SpellForce series of real-time strategy RPGs takes place prior to The Order of Dawn in a fantasy world called Eo. Customize a hero, build an army, and engage in epic battles while uncovering a story that, according to the developers, will be suitable both for veterans of the series and newcomers. It includes singleplayer mode, online play, and a co-op mode.
Riot: Civil Unrest
Developer: IV Productions
Publisher: Merge Games
Release date: April 2016
Link: Official site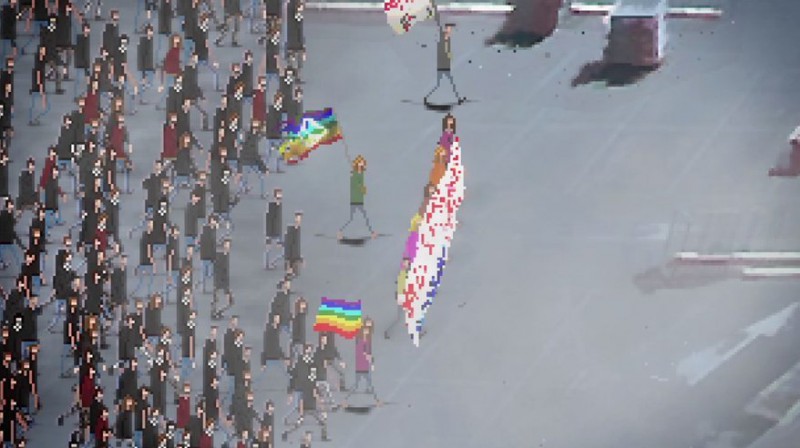 We saw a lot of good pixel art in 2015, but none of it had the grit and passion of the blocky police and protesters in Riot: Civil Unrest. Riot follows the real-life protests around the world, including big uprisings in Egypt, Italy, Greece, and Spain. Come up with your own strategies for playing as either the security forces or the populous. Even historical (or theoretical) protests will be playable through the in-game editor, which will let players upset or protect any city in the world. It's such an important and unusual subject matter in video games. We're looking forward to getting our hands on it this April.
2D shooters and action games
Dead Star
Developer: Armature Studio
Publisher: Armature Studio
Release date: In Early Access now
Link: Official site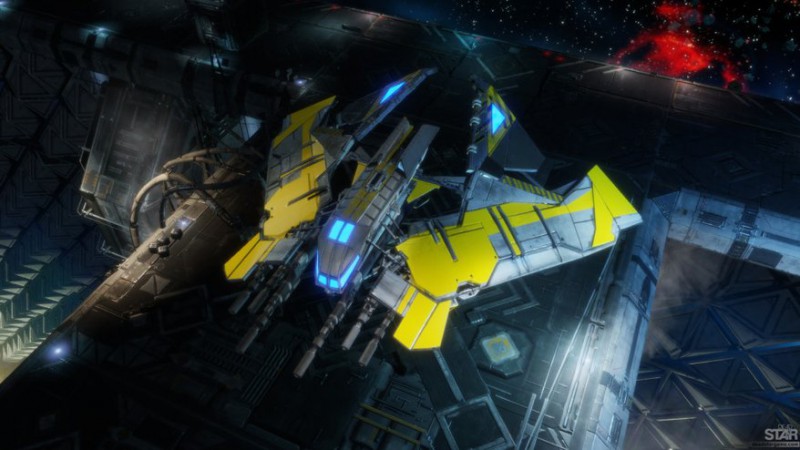 Dead Star is *deep breath* a top-down 10v10 multiplayer twin-stick shooter with customizable and upgradeable ships. Now here's the cool twist: the Escape Run mode, which lets a team of five mount up in a big honkin' capital ship and warp from one battle to the next. Each battle is actually a live player match, so you'll be jumping in and out of other people's' games as you try to fully escape the space prison zone surrounding the Dead Star. Survive a few matches, and you'll reap the rewards. Nifty.
Headlander
Developer: Double Fine
Publisher: Adult Swim Games
Release date: 2016
Link: Official site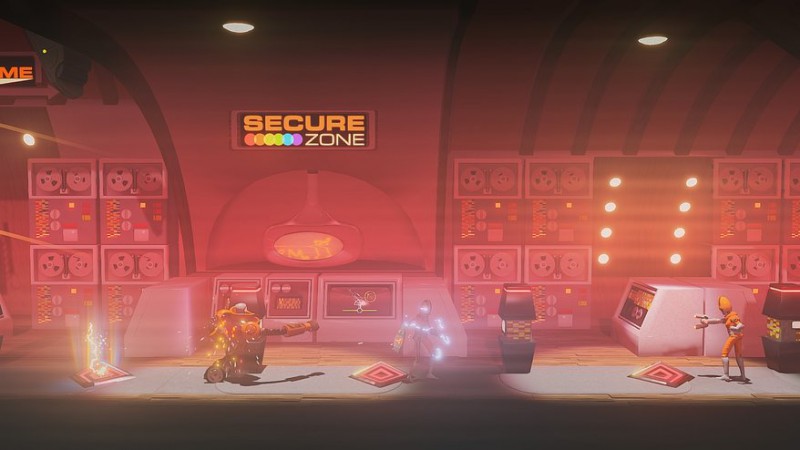 Double Fine's latest is a side scrolling, retro-futuristic, action-adventure with an emphasis on discovery, puzzles, bizarre humor, and a deemphasis on combat. You fly around as a disembodied head landing on robots and taking over their bodies' functionality. Translation: It's a funny Metroidvania. With a warm, cocktail lounge aesthetic and a twist on a classic formula, Headlander will land in our hearts (hopefully) in 2016.
Katana Zero
Developer: Askiisoft
Publisher: Adult Swim Games
Release date: 2016
Link: Official site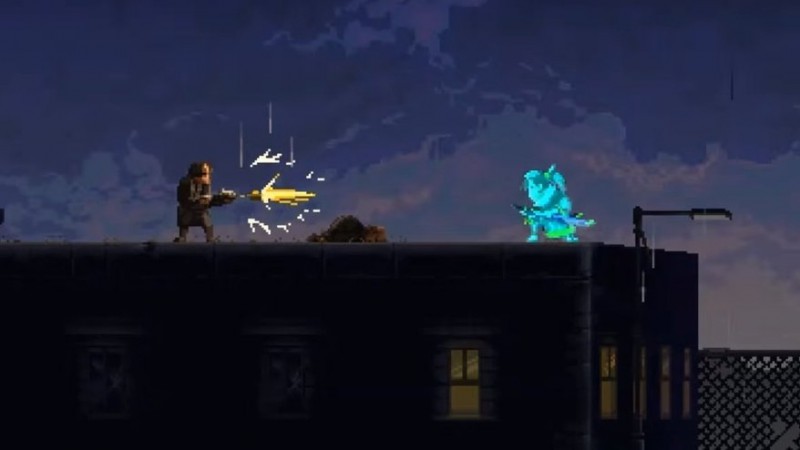 Askiisoft describes Katana Zero as a neo-noir action platformer, and those words definitely seem apt. It's got 80s synth, explosive moments of fast-paced violence, and some deliciously moody 2D art (yes, with lots of neon). You can slow down time to reflect projectiles or rewind a whole stage to try it again, which you'll be doing often thanks to the one-hit kills. Think of a more acrobatic, sidescrolling Hotline Miami.
Enter the Gungeon
Developer: Dodge Roll
Publisher: Devolver Digital
Release date: 2016
Link: Steam page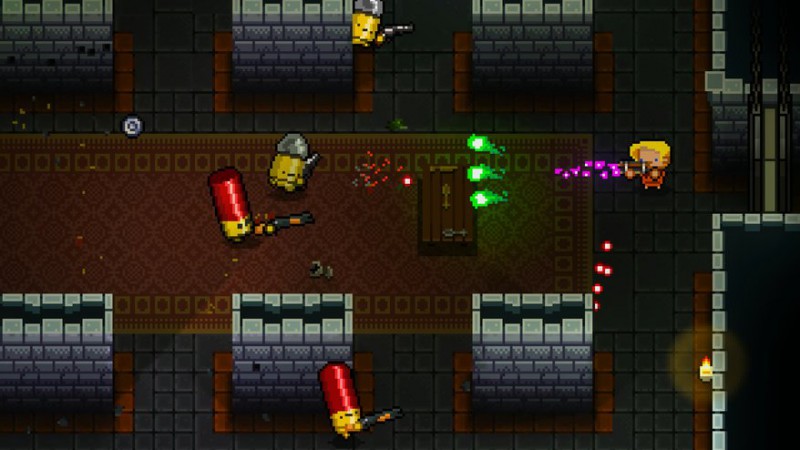 A mix between a bullet hell and a rogue-like, Enter the Gungeon pits you against a dungeon full of anthropomorphic bullets. Each level of the gungeon is procedurally generated and, as you go deeper, you face harder enemies—but also find more and better guns. With over 130 guns in the game as of March (and the final number shooting for at least 200), replayability will be high as you try to make it deeper and deeper in a single run. Enter the Gungeon will also have local co-op so you and a friend can shoot waves of bullets with other bullets together.
Just Shapes & Beats
Developer: Berzerk Studio
Publisher: Berzerk Studio
Release date: 2016
Link: Official site
If you think Just Shapes & Beats is about anything other than shapes and beats, boy are you in for a rude surprise. Well, it's also about those shapes being hurtled at you in the form of a bullet hell SHMUP, with some pretty sweet beats underlining the action. And two-player co-op. But mostly it's the shapes doing their shape thing and the beats doing their beats thing.
Starr Mazer
Developer: Imagos Softworks
Publisher: Imagos Softworks
Release date: Spring 2016
Link: Official site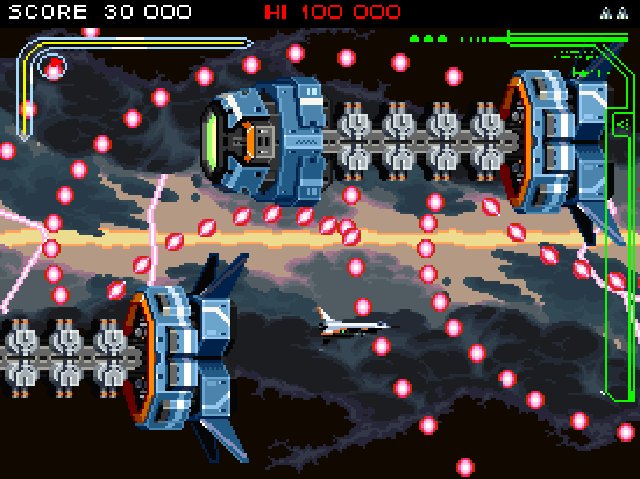 The Starr Mazer team calls its game "a retro-sexy Point-and-Click Adventure SHMUP in SPACE," which is pretty damn accurate from what we can see. It's got pixel art, a rogueish hero, Gradius-esque shoot 'em up sequences and adventure game dialogue straight out of classic LucasArts adventures. The structure also looks to be an ambitious episodic structure, weaving in random generation and explicit storytelling to make your choices in each episode feed into the next, with multiple endings waiting for you by the end of the journey.
Mighty No. 9
Developer: Comcept
Publisher: Deep Silver
Release date: February 2016
Link: Official Site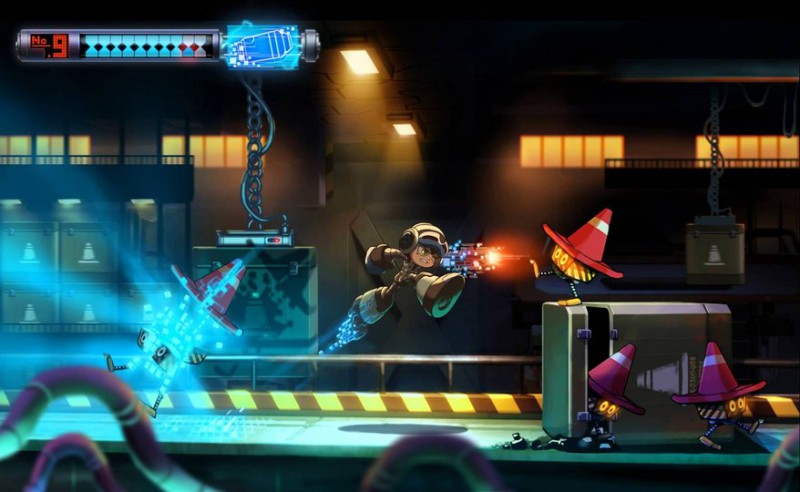 The spiritual successor to 2D platformer Mega Man features a combat android named Beck who must battle virus-infected robots and can harvest the weapons and skills from defeated bosses. Funded by a $4 million-plus Kickstarter in 2013, it's had its share of delays due to issues with multiplayer and online features, but last we heard is on track for a February release.
Noct
Developer: CS3K
Publisher: Devolver Digital
Release date: Early 2016
Link: Official site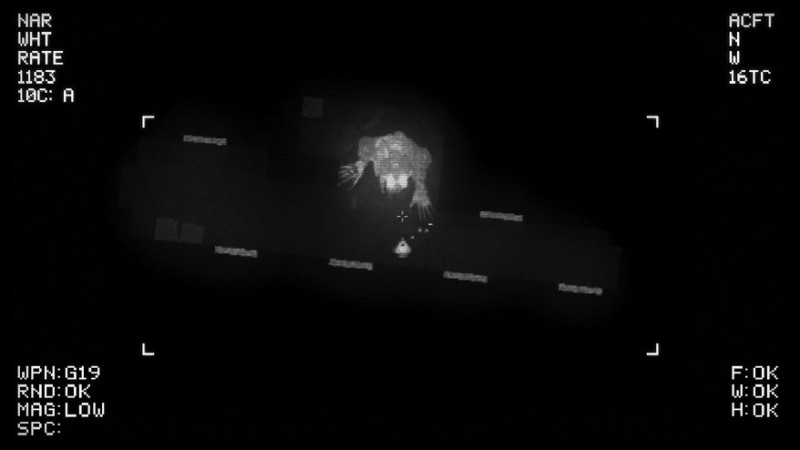 Noct features one of the best "it's a 2D representation of a 3D world" excuses I've seen: the entire game is seen from inside a thermal camera on a satellite. Like the found footage trope in movies, this set-up can either be a bit distracting or a part of a game's charm. For Noct, a creepy survival horror shooter with tentacled Lovecraftian influences, the harsh whites and grays of the thermal camera add to the atmosphere. Like other multiplayer survival games, the worst part of Noct is going to be coexisting with your fellow humans. We'll see how well a thermal-imaged, two-dimensional version of Rust works out when Noct leaves Steam early access in the first quarter of 2016.
Fighting and beat 'em ups
Gang Beasts
Developer: Boneloaf
Publisher: Double Fine Presents
Release date: 2016 (in Early Access now)
Link: Official site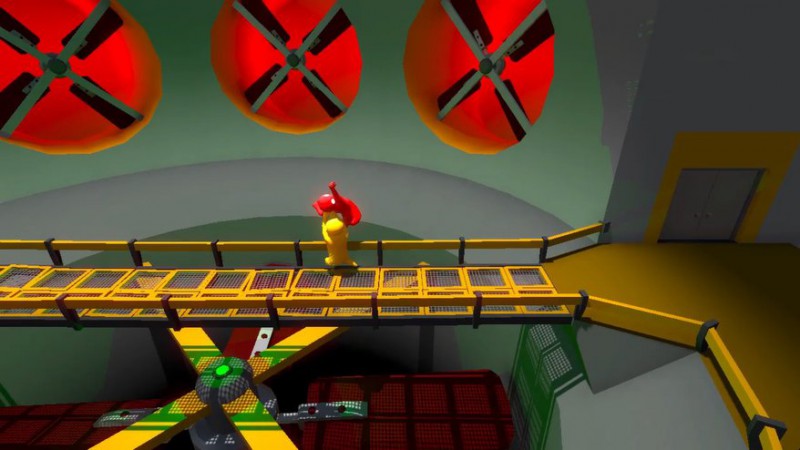 Take control of physics-based clay men in silly costumes and beat each other unconscious. Gang Beasts is an absolutely ridiculous brawler, perfect for couch co-op parties of up to 8 people. The controls are difficult and inaccurate, but failing stupendously is half the fun. Before being picked up by Double Fine, a free version of Gang Beasts was already available. Since then, Gang Beasts has become available on Steam Early Access as Boneloaf adds more maps and costumes.
Street Fighter 5
Developer: Capcom
Publisher: Capcom
Release date: February 16, 2016
Link: Official site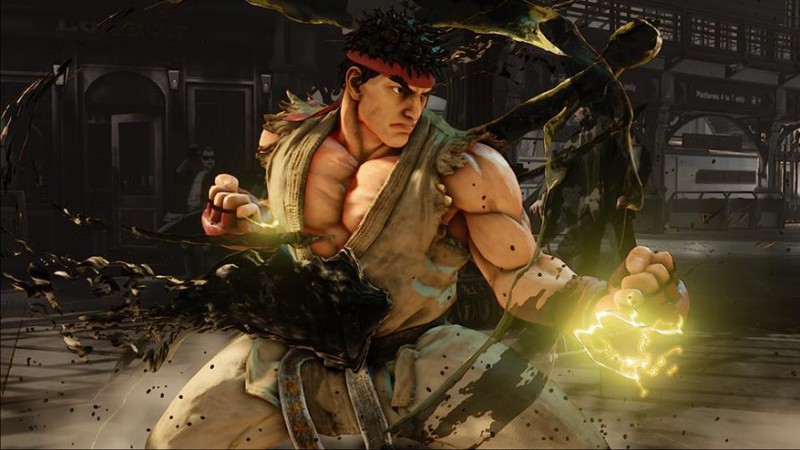 Live in the UK and want to play Street Fighter 5 before release? Come along to the PC Gamer Weekender to play great upcoming games and get deals on cutting edge hardware.
The streets are back, and they're ready for fighting—these may be the fightiest streets of them all. It's Street Fighter V, and the drill is as usual: You've got your returning characters—Ryu, Ken, Chun-Li, Dhalsim, Cammy, and crew—and a bunch of new ones, which so far are Laura, Rashid, and Necalli. You've got your new system, the V-Gauge, which builds into V-Triggers. You've got your fancier graphics, which look a little less ink-stroke inspired. Most of all, though, we hope for much-needed netcode improvements.
Mother Russia Bleeds
Developer: Le Cartel
Publisher: Devolver Digital
Release date: 2016
Link: Official site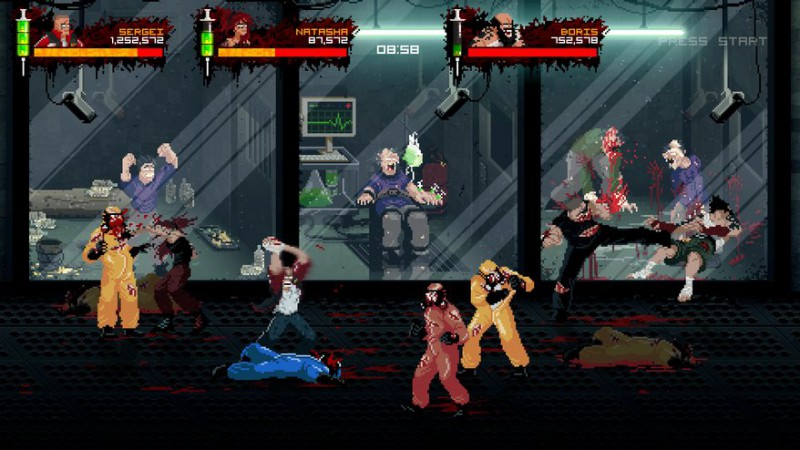 An "ultra violent Beat 'Em Up game set in an alternate 1980s USSR" sounds like a fine way to spend a sinful Sunday, but once you get a look at Mother Russia Bleeds, you'll reevaluate your understanding of "ultra violent." We're talking ripping skulls in half and punching faces so hard they turn into pixelated goo (and yes, the eyeball pops right out, too). Is there anything you need to know, aside from Streets of Rage by way of Hotline Miami? With four-player co-op? Yeah, that about covers it.
Naruto Shippuden: Ultimate Ninja Storm 4
Developer: CyberConnect2
Publisher: Bandai Namco
Release date: February 5, 2016
Link: Official site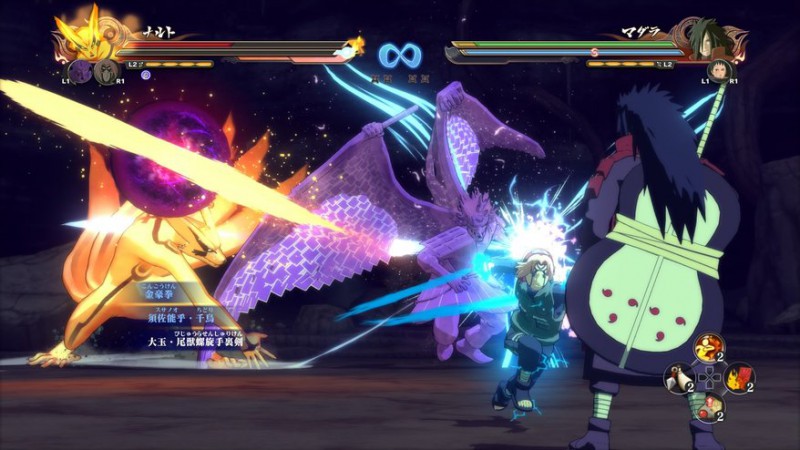 The (supposedly) last Naruto fighter from CyberConnect 2, covering the end of the long-running manga. Bandai Namco is promising some new features this time around, including destructible environments and character costumes, new combo techniques and battle systems, and more story packed into the adventure mode. These all sound like good things for Naruto fans.
Platformer and puzzle games
Hollow Knight
Developer: Team Cherry
Publisher: Team Cherry
Release date: 2016
Link: Official site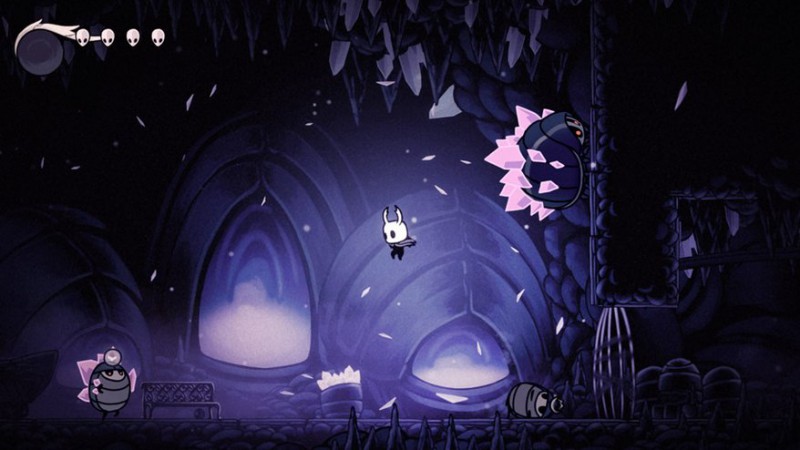 If the Ori from Ori and the Blind Forest had a nightmare, Hollow Knight would be it. As an 2D action platformer, Hollow Knight is all about exploring vast, interconnected environments, upgrading your skills, and battling spooky creatures. It's all done in a style that says 'Tim Burton's trapper keeper,' but without swaying too far into cliched territory. Everything else aside, with a starting village called Dirtmouth, Hollow Knight is already someone's game of the year.
Obduction
Developer: Cyan
Publisher: Cyan
Release date: Spring 2016
Link: Obduction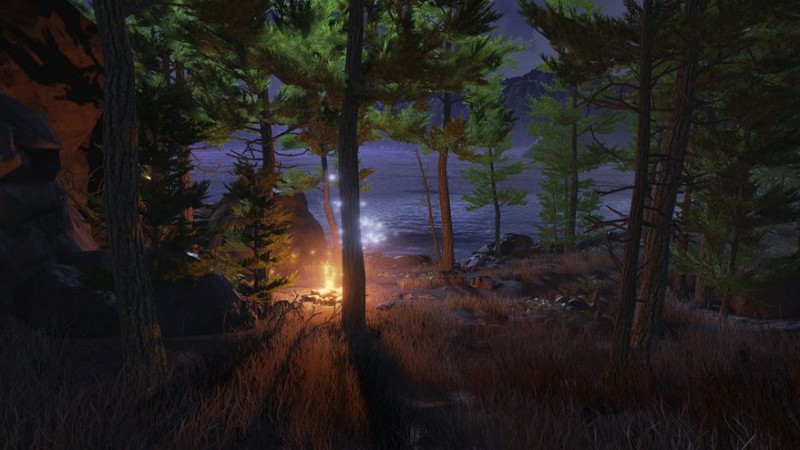 You may remember a little PC game called Myst, which made a small splash on the PC many years ago. Creator Rand Miller came back to the first person exploration puzzler with a Kickstarter for Obduction, the spiritual successor to Myst and Riven. We expect to do a lot of walking around and scratching our heads at the puzzles—or trying to, if we're playing with a VR headset on. Cyan plans to support VR for the Unreal Engine 4-powered game. This definitely won't make its likely obscure puzzles all the more maddening to solve.
Quadrilateral Cowboy
Developer: Blendo Games
Publisher: Blendo Games
Release date: TBD
Link: Official site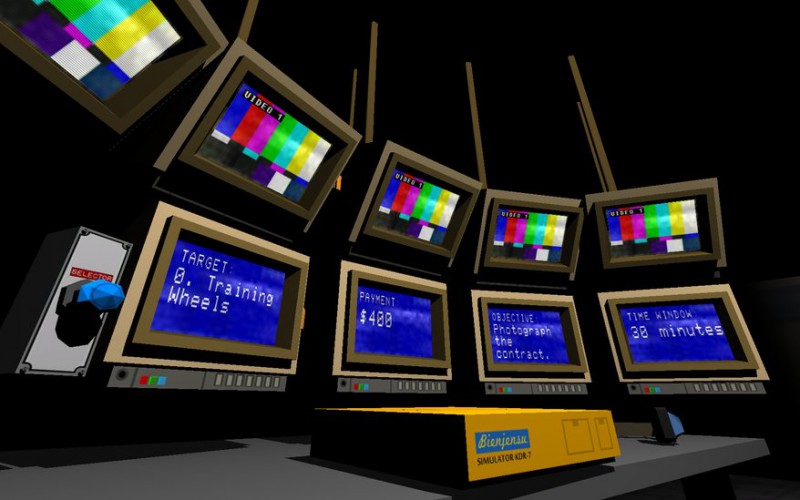 Quadrilateral Cowboy is set in the same universe as the short, experimental gems Gravity Bone and Thirty Flights of Loving, but developer Brendon Chung has plans for something even more BASIC this time around. BASIC as in programming, that is. In Quadrilateral Cowboy, your character is equipped with a "top-of-the-line hacking deck" that allows you to jack into security systems and robotic agents. From there, you need to write simplified code that allows for safe infiltration of an area without raising any alarms.
Ultimate Chicken Horse
Developer: Clever Endeavour Games
Publisher: Clever Endeavour Games
Release date: February 2016
Link: Official site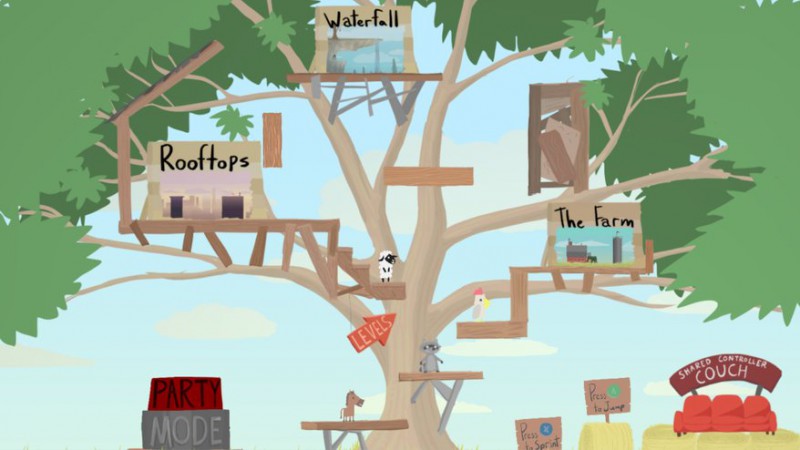 It's the marriage of Super Meat Boy's precision platforming and the classic basketball spinoff, H.O.R.S.E. Ultimate Chicken Horse has players trading gos at short platforming segments, taking turns adding traps and obstacles until one fails. As the developers put it in their trailer, it's a fine balance between working together to make a level possible, and being a huge jerk.
Rain World
Developer: Videocult
Publisher: Adult Swim Games
Release date: 2016
Link: Official site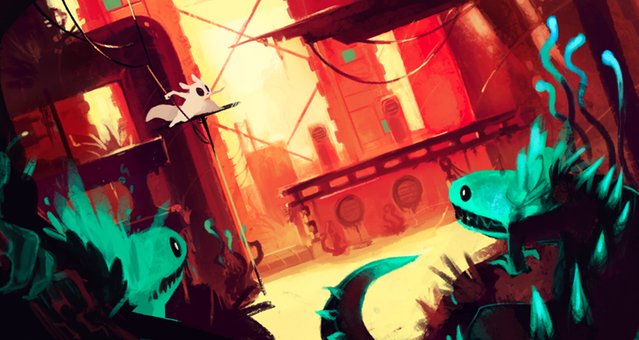 Rainworld is a 2D survival platformer by Joar Jakobsson, with music from James Primate (aka Bright Primate). Physics-based animation combined with Rain World's adorable 'slugcat' protagonist has made for some great gifs, but it's as treacherous as it is cute. Lots of things want to eat slugcat, and they roam the world, reacting to the way you play, and probably eating you a lot.
Cuphead
Developer: Studio MDHR
Publisher: Studio MDHR
Release date: 2016
Link: Official site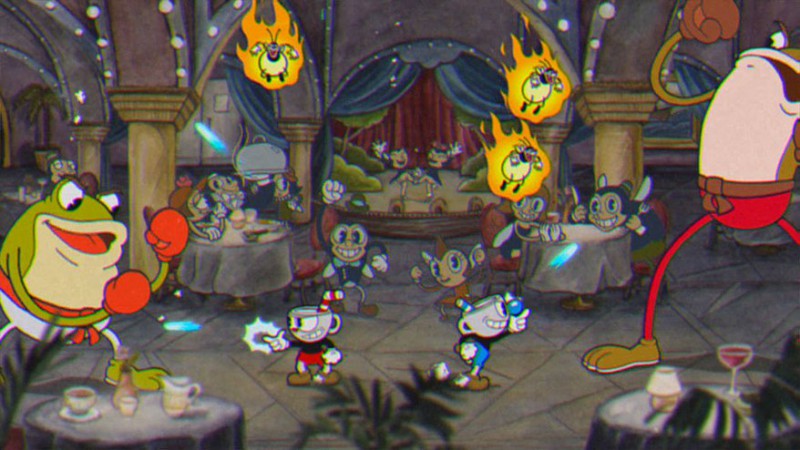 Take a trip in a time machine with a game that has nothing to do with time travel. Cuphead is a 2D sidescrolling platformer that seeks to emulate the art style of classic cartoons from the 30's—and from what we've seen so far, Studio MDHR has done a tremendous job. You can play singleplayer or co-op, battling large, screen-filling bosses in each level. How fun the game will be is still to be seen, but the game's art is more than enough to take notice.
Manifold Garden
Developer: William Chyr
Publisher: William Chyr
Release date: 2016
Link: Official site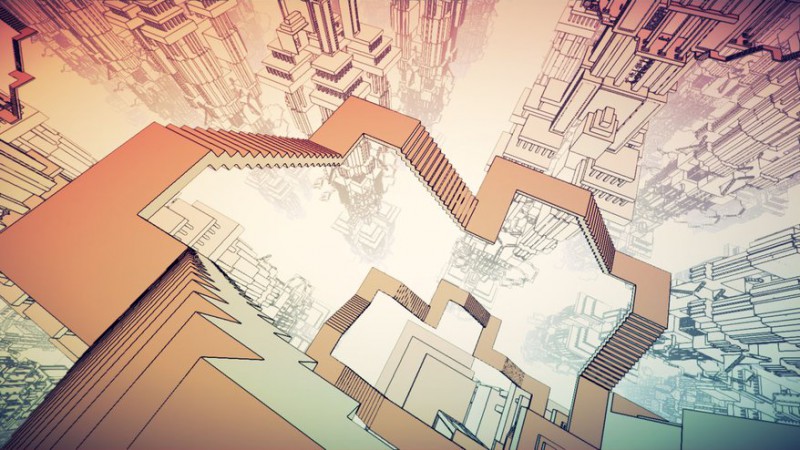 With its call to reimagine physics, we can already see how our time with Manifold Garden will play out. "Suck it, physics! You've got nothing!" we'll shout, after we imagine physics totally sucking and not being as smart or handsome as we are. More seriously: Manifold Garden looks like the game MC Escher would've made if he had ever heard of video games. You'll be navigating its dauntingly layered architecture and manipulating gravity to turn floors to walls and vice versa. Our senses of reality are already aching in anticipation.
Yooka-Laylee
Developer: Playtonic Games
Publisher: Team17
Release date: October, 2016
Link: Official site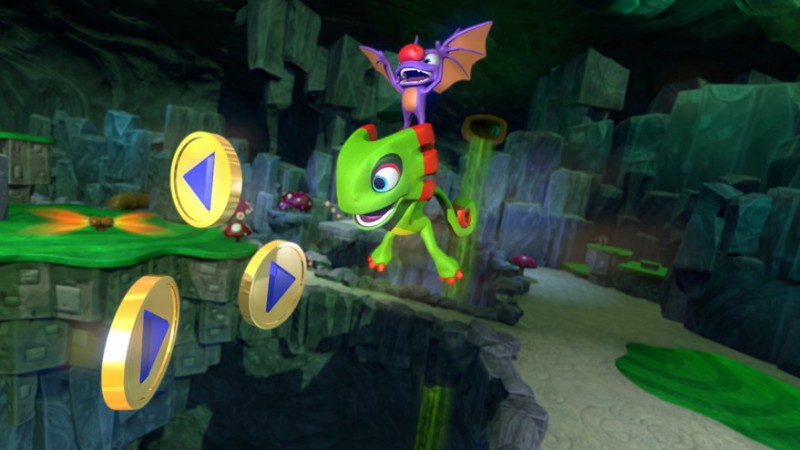 Making over £2,000,000 on Kickstarter, Yooka-Laylee is being developed by a small team of former developers at Rare. Having previously worked on Donkey Kong Country and Banjo-Kazooie, Yooka-Laylee is a sort of spiritual successor to the latter. Like Banjo-Kazooie, it's a 3D platformer that puts you in control of a pair of anthropomorphic animals; this time a Chameleon (Yooka) and a Bat (Laylee). Playtonic Games was very cautious of feature creep during the crowdfunding portion of the project and say they are trying to find the same creative spark that helped their previous games be so successful.
Unravel
Developer: Coldwood Interactive
Publisher: Electronic Arts
Release date: February 2016
Link: Official Site
Physics-based platformer Unravel stars Yarny, a tiny red sprite made of yarn who must undertake a perilous adventure while using his own string to solve puzzles. Yarny can climb his yarn-testinal tract like rope, tie it to objects, pull things with it, swing from it, and find other ways to use his own body to survive the dangerous environment along his journey. The world itself looks beautifully photoreal, and Yarny himself is quite the adorable and sympathetic golem.
The Witness
Developer: Thekla, Inc.
Publisher: Thekla, Inc.
Release date: January 26, 2016
Link: Official site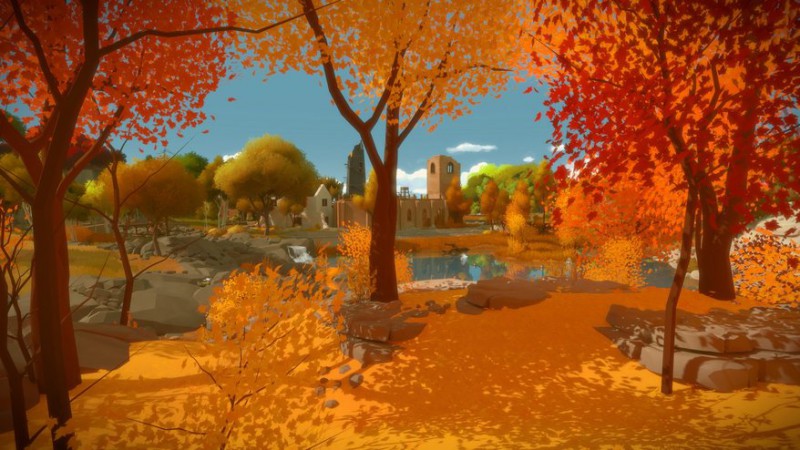 The next game from the creator of Braid, The Witness is a first person puzzle game where you explore a large, uninhabited island. In order to progress, you must solve puzzles on small panels scattered around the world. Although it looks like Myst in its presentation, the puzzles themselves are more similar to what you would expect from a traditional puzzle game. Designer Jonathan Blow's puzzle design has already proven to be impressive in Braid, and The Witness' world is shaping up to be one of the prettiest we may see in 2016.
Xing: The Land Beyond
Developer: White Lotus Interactive
Publisher: White Lotus Interactive
Release date: 2016
Link: Official site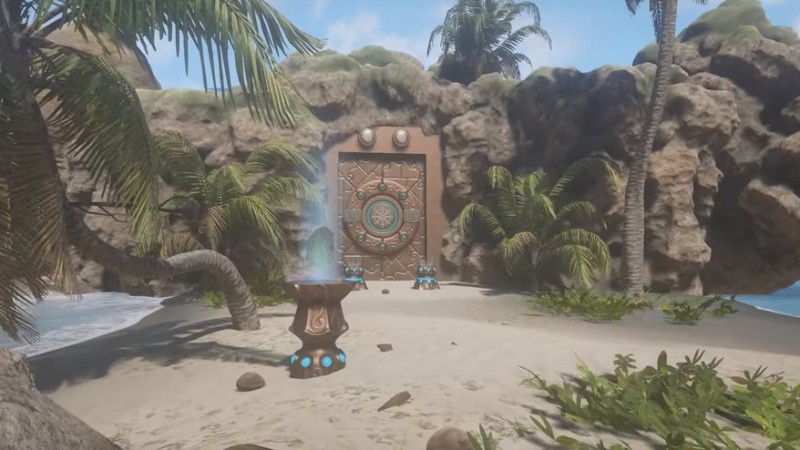 Another page out of the book of Myst, Xing is a puzzle adventure through the afterlife. Poetry and puzzles live alongside mysticism in a world that looks pretty darn beautiful. We're most curious about the ability to alter the weather, and how making it rain or snow will affect the environment and factor into puzzle solving. Xing is, naturally, also going to be playable in VR on the Oculus Rift.
Exploration and survival
Abzu
Developer: Giant Squid
Publisher: 505 Games
Release date: 2016
Link: Official site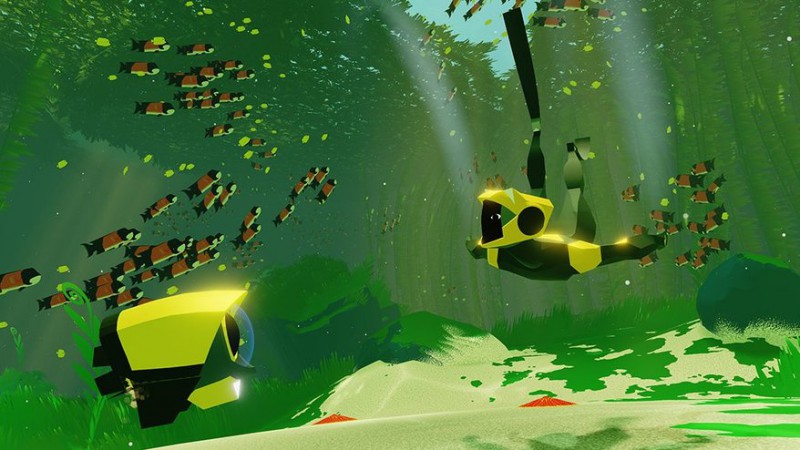 Winner of the "Semi-spiritual experience in a sea of marketing" 2015 E3 award, it's obvious Abzu stands out from the brash production of mainstream gaming experiences. In it, you scuba dive in a stylistic ocean to an ambient soundtrack. Spend your time in a delicate swim tango with the sea creatures, gather momentum to fly out of the water high enough to perform some graceful acrobatics, or explore the depths and cavernous mysteries of Abzu's world. It's a peaceful, curious place, an exercise in mechanical and aesthetic texture and exactly what the noisy industry needs more of.
Adr1ft
Developer: Three One Zero
Publisher: 505 Games
Release date: 2016
Link: Official site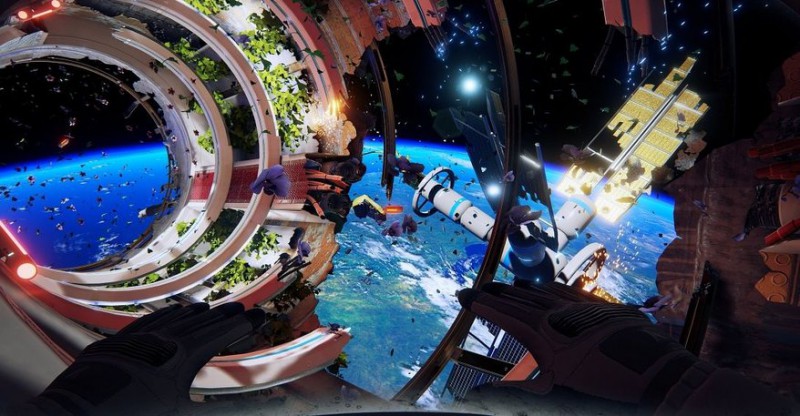 Billed as an FPX (first person experience), Adr1ft, unable to abandon the number-in-the-title-as-a-letter cliche, is at least able to abandon the genre conventions of most first person games with ease. The basic premise: you're an astronaut with amnesia floating through the wreckage of a destroyed space station. First instinct: survive in zero gravity with limited oxygen and basic propulsion systems. Second instinct: weeeee! It's obvious why Adr1ft is an Oculus launch title, but it's poised to be a harrowing adventure no matter the medium.
AER
Developer: Forgotten Key
Publisher: Daedalic Entertainment
Release date: TBA 2016
Link: Official site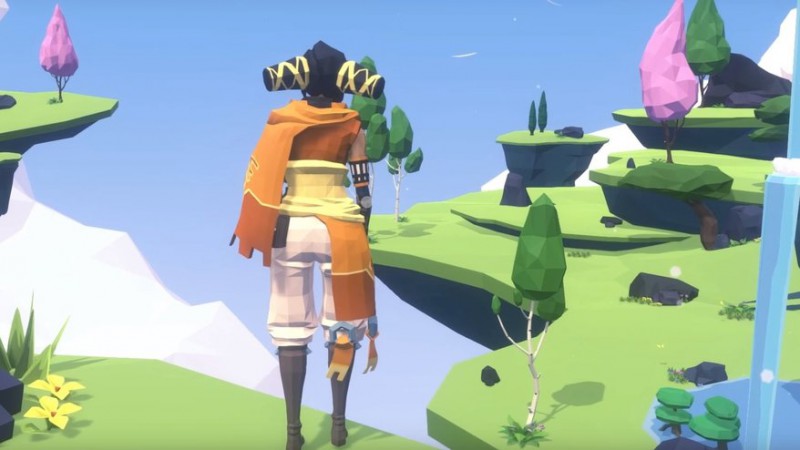 One judgement call we can make about AER: it's gorgeous. One assumption we can make: it sounds pretty chill. You play as a girl that can turn into a bird. Gameplay is exploration based, so most of your time will be spent flying around to different island, checking out what's there, and moving on. There's a story to find in the sky, ultimately leading you to the end of the world where you apparently challenge the gods and save existence. Heavy themes! One request we'd like to make: let us play this, please.
Allison Road
Developer: Lilith Ltd.
Publisher: Lilith Ltd.
Release date: TBA 2016
Link: Official site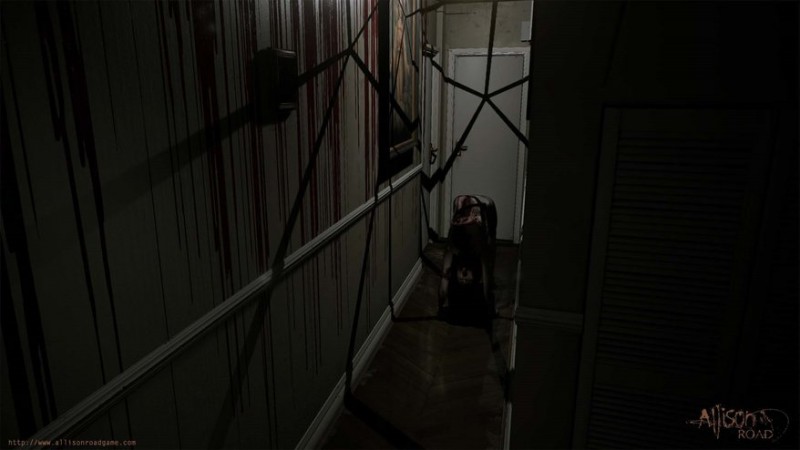 After all hope of a Kojima led Silent Hill was snuffed out and the tiny, but incredibly detailed interactive trailer for the project P.T. was stricken from the earth, something changed in games. Horror had previously leaned on mechanical stress like low health and dangerous enemies. But a concept demo for Allison Road ran with the idea that mood could be created through dense, highly detailed environments. The entire game will take place in one house, where the developers hope to tell an awesome ghost story in first person. No solid release date is set, but we look forward to delving into some domestic spooks as soon as it's ready.
Hover Junkers
Developer: StressLevelZero
Publisher: StressLevelZero
Release date: Q1 2016
Link: Steam page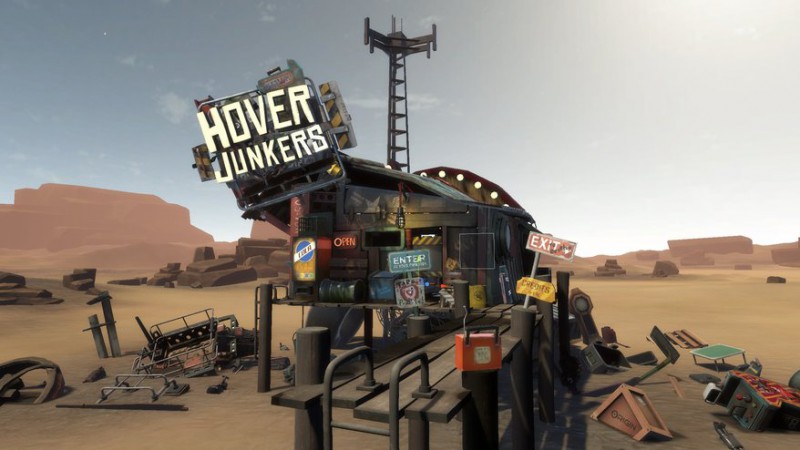 Take control of a hovering transport platform and search the wasteland for scrap. Hover Junkers is designed specifically for the HTC Vive, as your room represents the ship you are standing on. You must salvage items, place walls and defenses on the edge of your ship, and then defend it with a pair of revolvers from those who would take your ship as salvage instead. In addition to the Vive's spacial detection, you'll need motion controllers for your VR headset, as all of the aiming and placing is done with your hands.
Overkill's The Walking Dead
Developer: Overkill Software
Publisher: Starbreeze Studios
Release date: 2016
Link: Official Site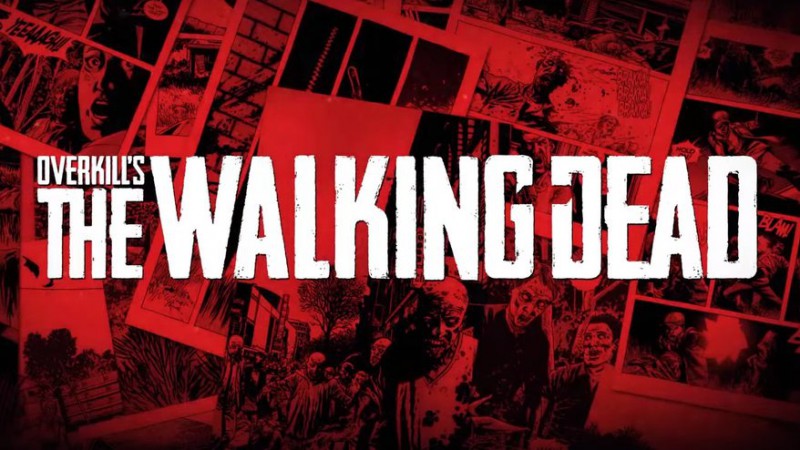 With only two television shows and a handful of different video games, it's about time someone did something with The Walking Dead franchise. In this case, it's a co-op first-person survival shooter from the makers of the Payday series. We don't have much in the way of fine details about it yet, but it's going to support StarVR, the headset being designed by Starbreeze.
Little Devil Inside
Developer: Neostream
Publisher: TBD
Release date: June 2016
Link: Official site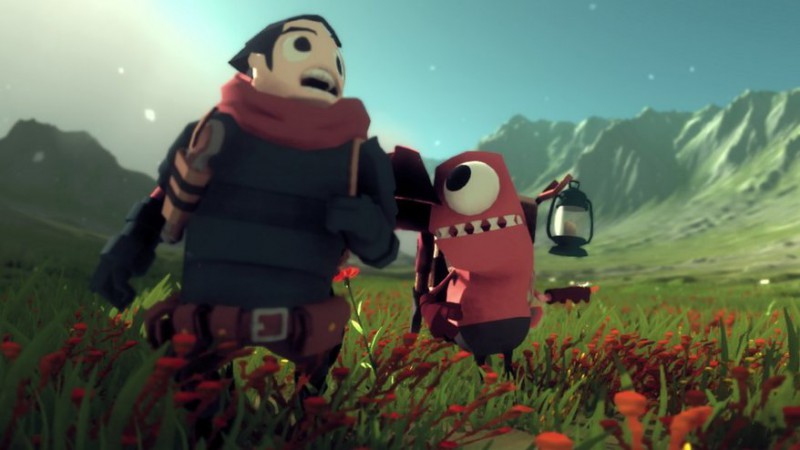 Details are scant on Little Devil Inside ever since its successful Kickstarter campaign. We know it's RPG-ish, has survival elements, and looks fantastic in its concept renders, but the developers have remained tight lipped about progress so far. It's unlikely they'll hit the June date set by the Kickstarter campaign and it may not see release in 2016 at all. Let's all hope it comes together, because we can't have enough posh dragons stalking us in forests, can we?
No Man's Sky
Developer: Hello Games
Publisher: Hello Games
Release date: June 2016
Link: Official Site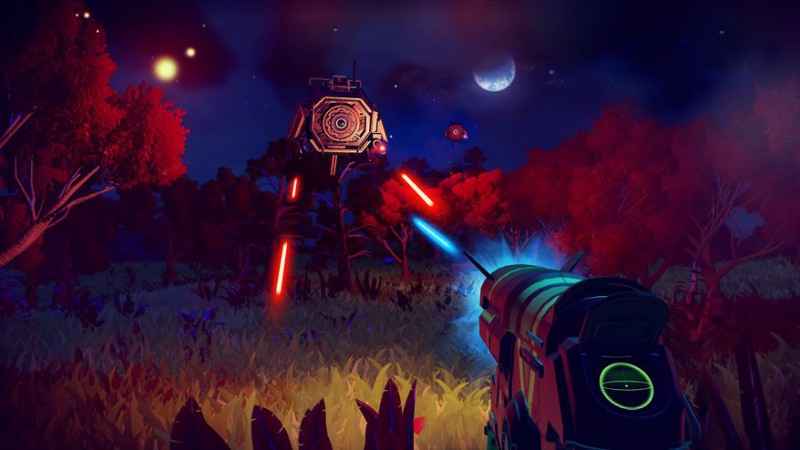 Teased and tantalized by the prospect of seamless planetary and space exploration, a massive procedurally generated universe, and attractive visuals, we were relieved to confirm that it was coming to PC. We still have some questions about what we'll spend our time doing in the game, besides gawking at alien species and occasionally getting in dogfights, but we're definitely looking forward to finding out. With 18 quintillion worlds to visit, at least we'll have a few options.
POLLEN
Developer: Mindfield Games
Publisher: Mindfield Games
Release date: TBD 2016
Link: Official site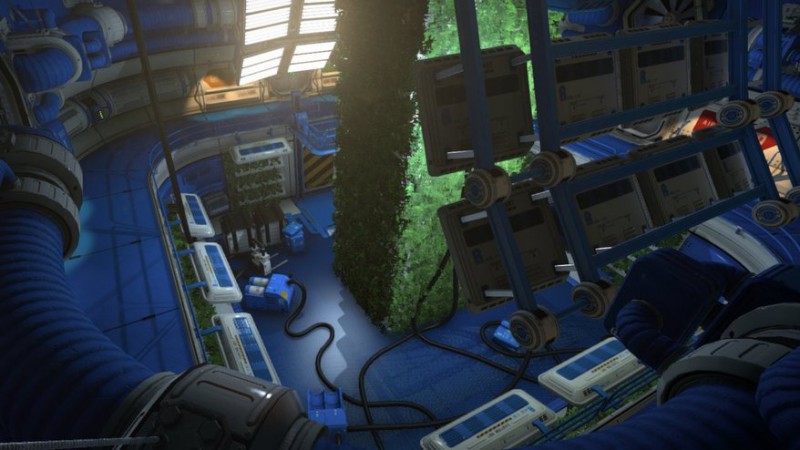 If you're looking to be scared in space, then the Oculus might be for you. In POLLEN, you're sent Titan, the largest moon orbiting Saturn, to join a team of researchers working with an "unknown object" discovered beneath the planetary crust. The developers list games like Gone Home and The Dig as inspirations, and promise a fully interactive world where every object has a function and action. With an injection of Kubrick or Tarkovsky fiction to tie it all together, POLLEN is looking like an inspiring VR release.
Man O' War: Corsair
Developer: Evil Twin Artworks
Publisher: Games Workshop
Release date: 2016
Link: Official site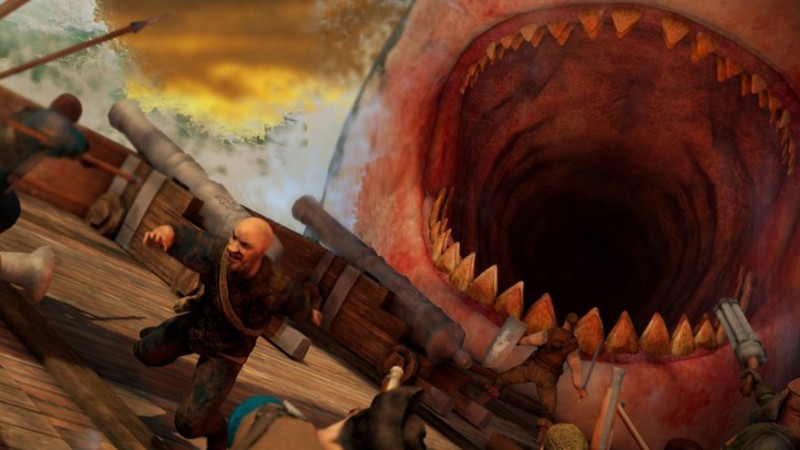 It's rare that we get a proper naval action game, but somewhat less rare that a Games Workshop title looms on the horizon. Man O' War: Corsair is set in the Warhammer Fantasy universe on the high seas. Open-world exploration and sailing will tempt us to chase the edges of the map. Fight and board enemy ships, and try not to get eaten by sea monsters. Sounds like a good time. If this keeps up, we'll have to change our name to Warhammer Gamer.
Syndrome
Developer: Camel 101 LLC & Bigmoon Entertainment
Publisher: Camel 101 LLC & Bigmoon Entertainment
Release date: Q2 2016
Link: Official site
In Syndrome, you play as someone that wakes up with no memory on a decrepit spaceship where the entire crew is dead or insane. So, it's starting to become a cliched premise, but it's hard not to get excited for more first person survival horror, especially with VR support. There isn't much to go by besides a trailer, so we'll have to wait and see what sets Syndrome apart.
Crashlands
Developer: Butterscotch Shenanigans
Publisher: Butterscotch Shenanigans
Release date: January 21, 2016
Link: Official site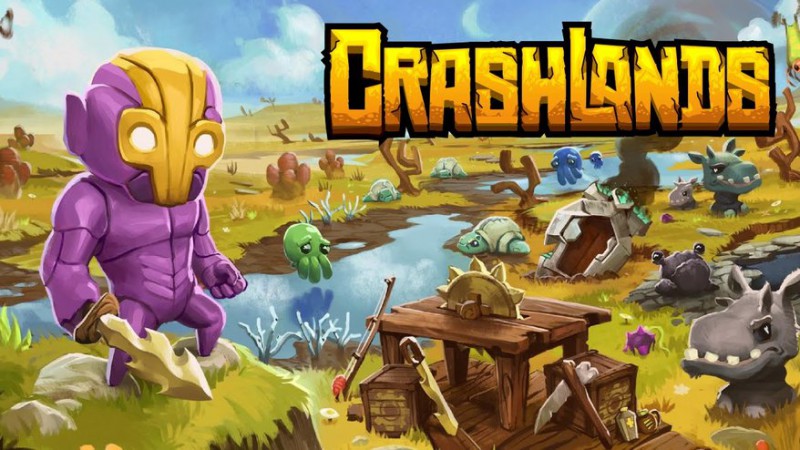 Crashlands is an isometric adventure game with crafting, somewhat reminiscent of Don't Starve. However, it seems to focus much more on combat, while streamlining some of the more frustrating parts of survival games. Building is done with a simple point and click system and your inventory is infinite and self-sorting. In true indie fashion, Crashlands is being developed by three brothers, and seems like it wants to bring a slight twist to genre with lots of competition.
Iron Fish
Developer: Beefjack
Publisher: Beefjack
Release date: Early 2016
Link: Greenlight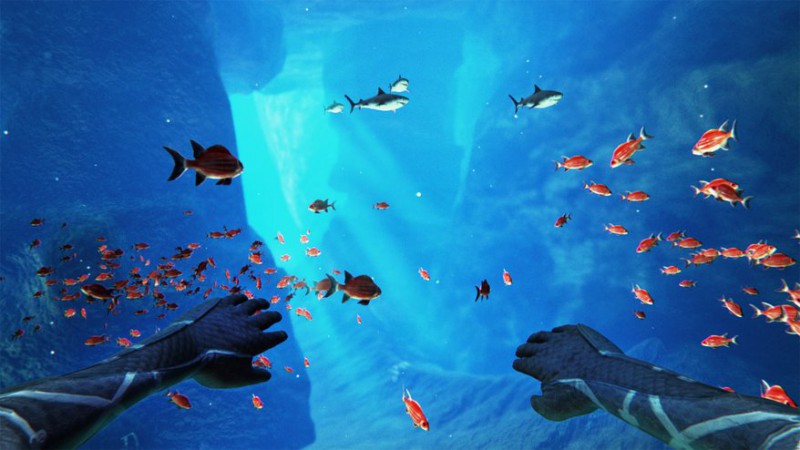 SOMA brought home the potential for deep-sea horror, but arguably went overboard. Iron Fish wants to be more cerebral, a psychological thriller about exploring the ocean depths as a diver. The challenge will be in making swimming tolerable—not many games manage that, and while 3D motion is a useful way of disorienting and panicking the player, it can just as easily stray into frustration. Hopefully Iron Fish's personal submarine will speed things along.
Firewatch
Developer: Campo Santo
Publisher: Panic
Release date: February 9, 2016
Link: Official site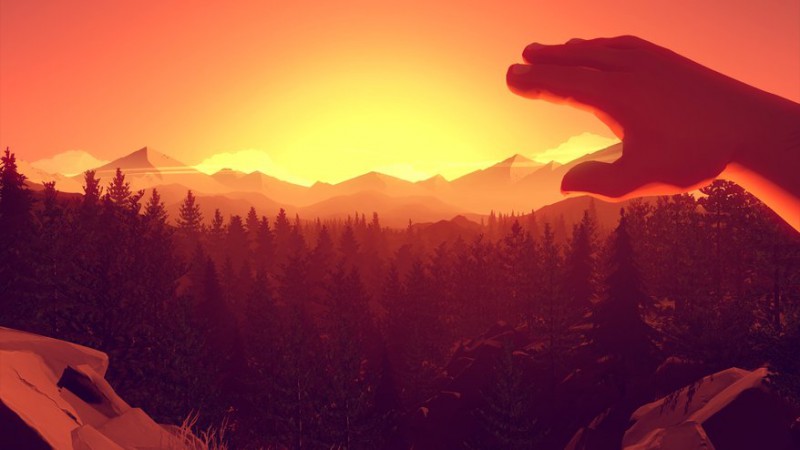 Firewatch looks like the ultimate campfire story. Alone in the wilderness of Wyoming, Henry has escaped from a crumbling marriage back in civilisation. His only human contact is with the disembodied voice of fellow firewatcher Delilah on the other end of the radio, but somehow things keep going wrong: your office is sacked, telephone cables are cut and people you've met just hours earlier go missing. It's creeping horror in a technicolour setting, but it's the element of choice that sets Firewatch apart from other horror games or the walking simulators it will inevitably be compared with. You can choose how your relationship with Delilah develops against a background of escalating unease, and saying nothing is always an option.
Goliath
Developer: Whalebox Studio
Publisher: Whalebox Studio
Release date: Winter 2016
Link: Official site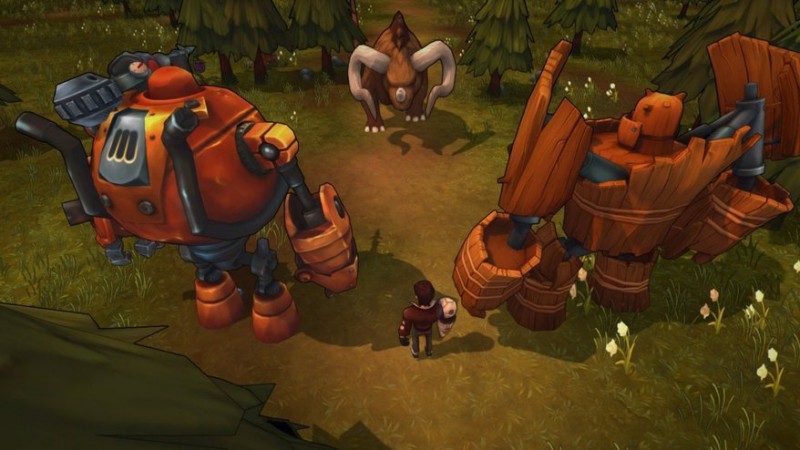 Think of your typical action/adventure RPG, your Zeldas and your, uh Zeldas. Throw in some Don't Starve, and BOOM. Goliath. Standing tall, the titular machinations are constructed by the player in a survival-game-esque manner. Scrounge for resources while barreling through an RPG story. Build a big sentient person-shaped thing. Sounds like a good time to us. Look for it in late 2016.
Lego Worlds
Developer: Traveler's Tales, TT Games
Publisher: Warner Bros. Interactive Entertainment
Release date: TBD 2016
Link: Official site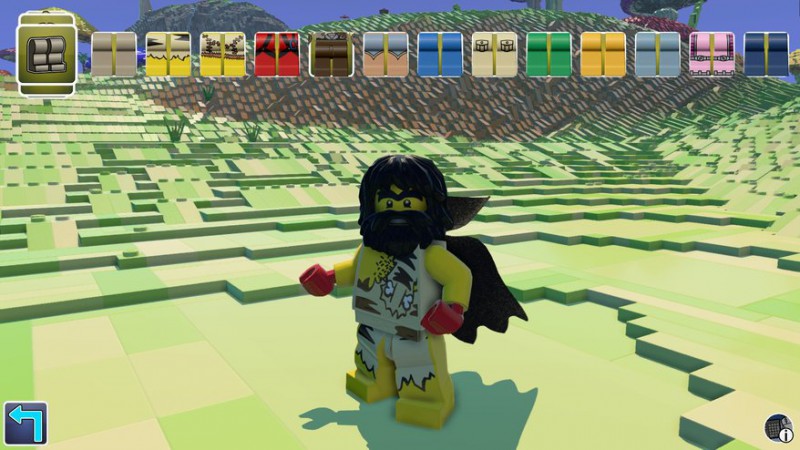 In the most belated, obvious move ever Lego is doing a Minecraft. That's probably a reductive comparison, but not too far off. Traveler's Tales imprint is all over the thing. There are kooky characters, an obscene amount of Lego people accessories, vehicles, and collectibles. You can still deform and reform the terrain, and you can build structures as you might with real Legos. It's in Early Access now, and hasn't been quite a revolution, but here's to a final release that at least approximates the open world Lego sandbox we all dreamt of as kids.
Outlast 2
Developer: Red Barrels
Publisher: Red Barrels
Release date: Autumn, 2016
Link: Official site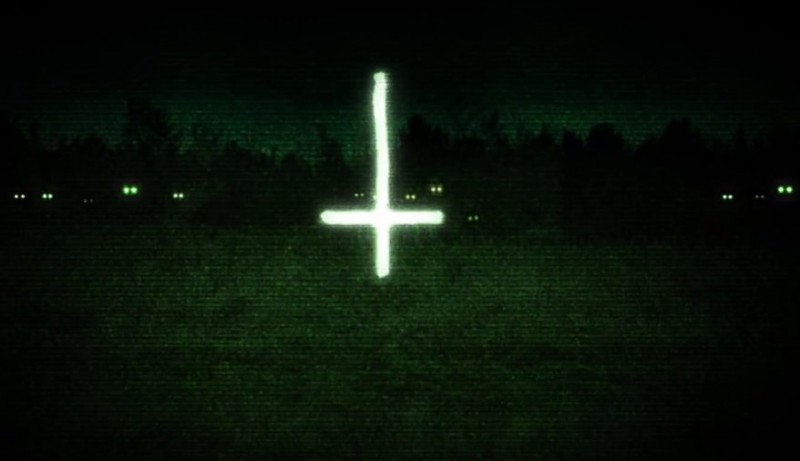 Outlast is a classic work of jump-scaring, resource-managing, locker-hiding horror. It's pure trope, but with such conviction that it sells every one of its B-movie horror staples, like the night-vision camera and asylum setting. Whatever Red Barrels comes out with next will be sure to scare, although thinning out the fetch quests and corridor chases should be made a priority. The release window of 'autumn' is vague but there's a certain scary holiday in there that would make sense.
Pathologic
Developer: Ice-Pick Lodge
Publisher: Ice-Pick Lodge
Release date: 2016
Link: Official site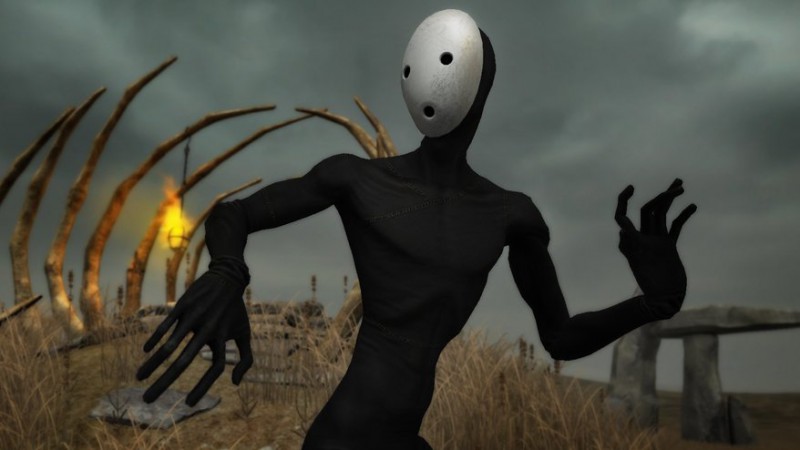 Pathologic is the PC game that scurries into a dark corner every time you turn your head to look at it. It's the PC game that we talk about in dark alleys at night. It's the PC game that whose name you whisper into the mirror three times and it appears, fully Kickstarted, and remade for a modern audience. The 'cult' designation rarely actually applies, with Pathologic's uncanny universe, plague centrism, and consequential quest design made it a very divisive game, especially between Russian and English audiences. Perhaps with the remake, the differences will dissolve, and Pathologic will get the global accolades it deserves.
Perception
Developer: The Deep End Games
Publisher: The Deep End Games
Release date: TBA 2016
Link: Official site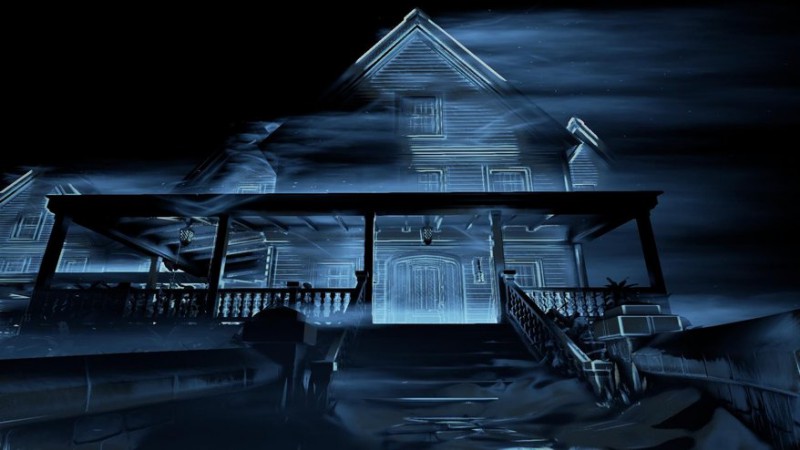 Echo the Dolphin, this isn't. A horror game starring a blind protagonist that 'sees' using sound, it is. In case the dark wasn't scary enough, Perception is an attempt to further obfuscate the ghosts and ghoulies. But can you even bounce sound waves off a ghost? If anyone knows, it's the former Bioshock devs behind Perception. We're looking to see what kind of waves of emotion we get from the plentiful waves of sound in Perception as soon as possible.
The Town of Light
Developer: Town of Light team
Publisher: Town of Light team
Release date: February 26, 2016
Link: Official site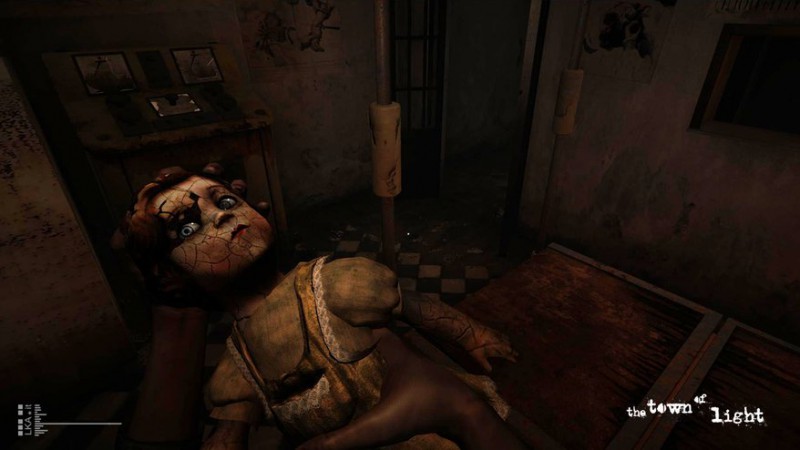 Assume the perspective of a 16 year old girl who spent time in a psychiatric hospital for a nondescript mental illness. Walk the halls of that old place, revisit memories, and cry a lot, because this game looks scary and sad. Throw in VR support and cry a whole lot more. As a psychological horror game that purports to tell real life stories, The Town of Light could be a moving affair. Let's just hope they don't eschew the truth in favor of telling the same psychiatric hospital horror story again.
The Solus Project
Developer: Teotl
Publisher: Grip Games
Release date: TBA 2016
Link: Official site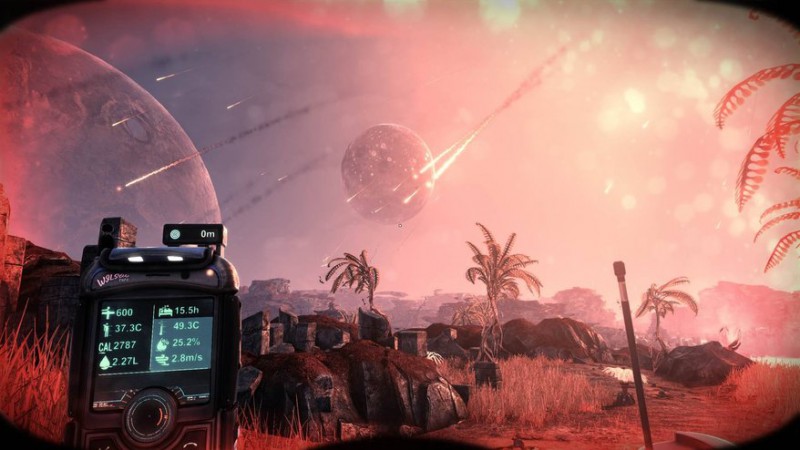 The Solus Project is an exploration and survival game on an inhospitable planet, and the spiritual successor to The Ball. Developer Teotl promises complex survival variables—plants growing, fatigue from walking uphill, tides dictated by the moon—and all sorts of secret areas to discover. Even "secrets within secrets." That's a lot of secrets. Though it looks pretty open ended, the official site says that The Solus Project does have a distinct ending.
Adventure games
The 13th Doll
Developer: Attic Door Productions
Publisher: Attic Door Productions
Release date: 2016
Link: Official site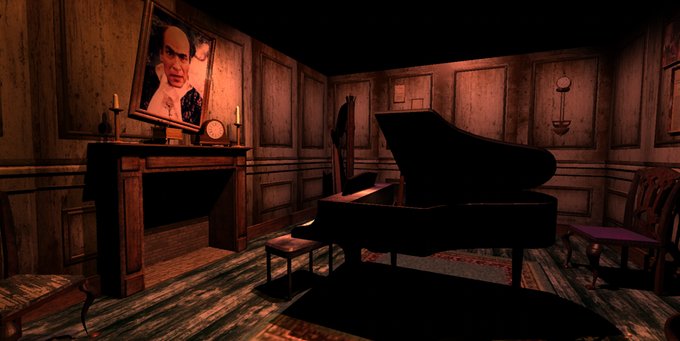 It's rare for fan games to break out of the mod scene shadows, but here we are with The 13th Doll, a fan sequel to classic adventure game The 7th Guest. The 13th Doll was crowdfunded by fans of the original game (with permission from The 7th Guest's developers), and aims to go back to the mansion with puzzles and spooky atmosphere aplenty.
Shardlight
Developer: Wadjet Eye Games
Publisher: Wadjet Eye Games
Release date: Spring 2016
Link: Official Site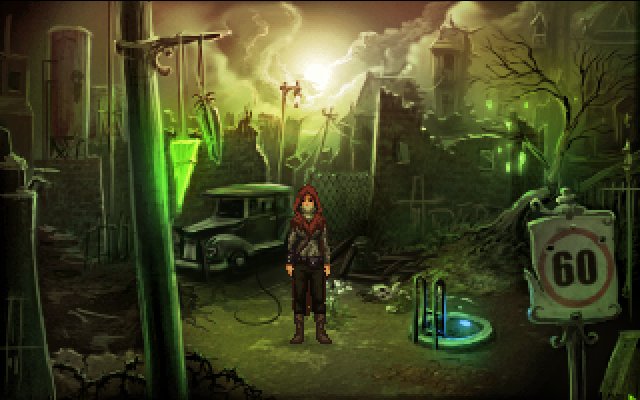 Disease, hunger, and death fill the post-apocalypic world of Shardlight, the next point-and-click adventure from Wadjet Eye Games. Hoping to qualify for a vaccine lottery, protagonist Amy Wellard is working for the government but is also independently searching for a cure for the plague she and so many others have contracted.
Home Free
Developer: Kevin Cancienne
Publisher: Kevin Cancienne
Release date: Fall 2016
Link: Steam Greenlight page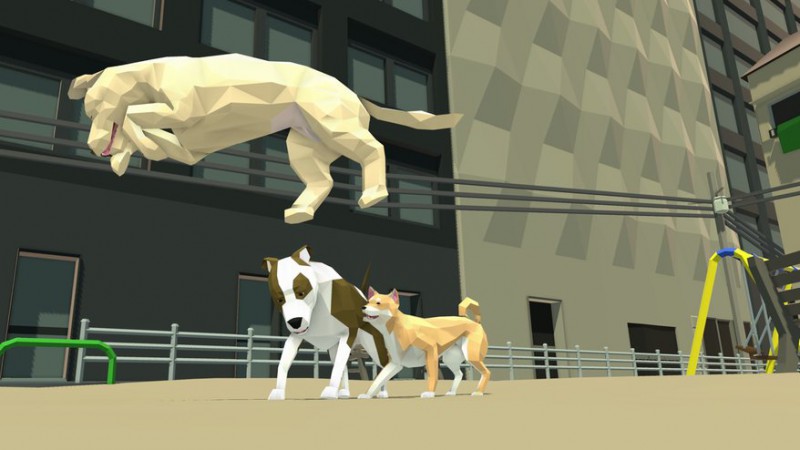 Nothing tugs at the heartstrings like a lost dog trying to find its way home, and that's who you play in open-world adventure RPG Home Free. Explore a big, bustling, procedurally generated city. Keep yourself fed, either by begging, pilfering, or scavenging. Find shelter, keep yourself safe, and make some friends (and sniff their butts) along the way. There's also a multiplayer dog park where you can sniff other players.
The Assembly
Developer: nDreams
Publisher: nDreams
Release date: 2016
Link: Official Site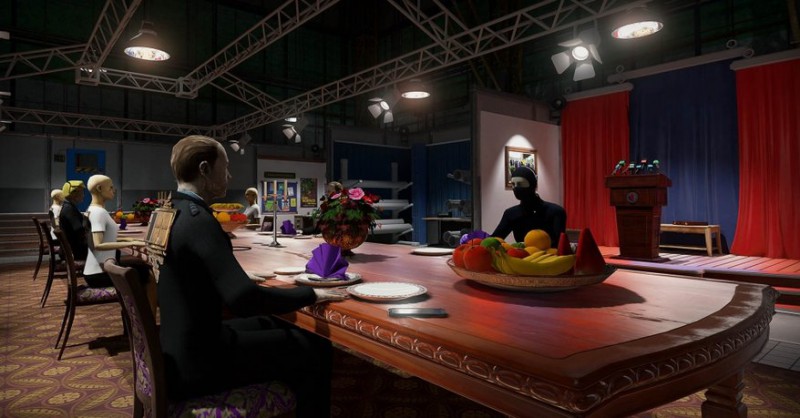 The Assembly is one of those spooky secret orders of scientists who don't give a darn about pesky morals, and we'll be exploring its secret desert base in a story-driven virtual reality game that, unsurprisingly, is primed with tricky moral decisions. There are a few trailers on the official site that poke around its mysteries, and reveal it as an exceptionally pretty-looking game that's being designed with consideration for VR's strengths and challenges at the forefront. The Assembly will be released for both the Oculus Rift and HTC Vive.
The Climb
Developer: Crytek
Publisher: Oculus
Release date: 2016
Link: Official site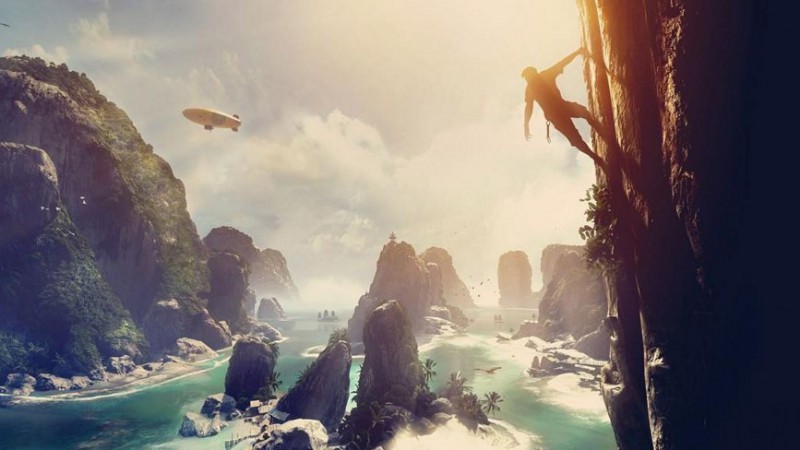 Clamber up impossible rock faces in one of the prettiest VR games coming our way this year. The Climb is a surprising project for Crytek, a decidedly 'smaller' game in terms of complexity compared to their former work, but the what would otherwise be a very simple game is made thrilling through the use of VR. With the inevitable addition of Oculus Touch, The Climb is aiming to set a high standard for early VR experiences.
The Journey Down: Chapter Three
Developer: SkyGoblin
Publisher: SkyGoblin
Release date: September 2016
Link: Official site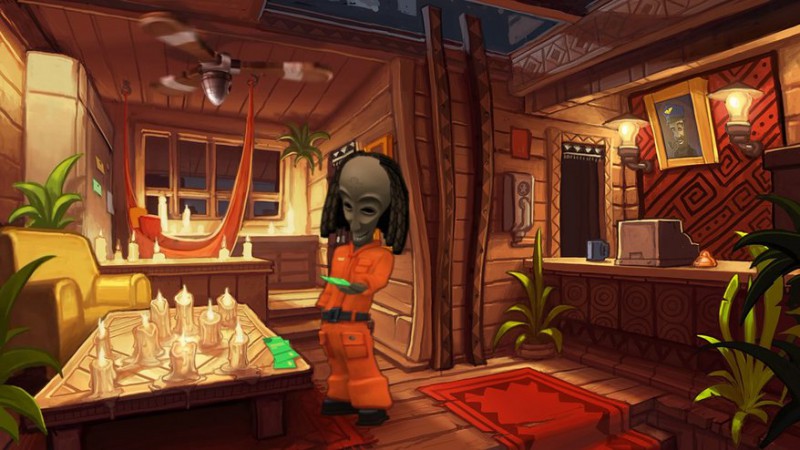 The final chapter in a point-and-click adventure trilogy, promising to be bigger and more expansive than the previous two. The Journey Down was naturally inspired by LucasArts adventures like Monkey Island and Grim Fandango, but its "Afro-Caribbean" style gives it a strikingly original look. Fans pledged about $50,000 on Kickstarter to help fund chapter three, with a planned September release. The first two chapters are well-regarded and available on Steam for the curious.
Small Radios Big Televisions
Developer: Fire Face
Publisher: Adult Swim Games
Release date: 2016
Link: Official site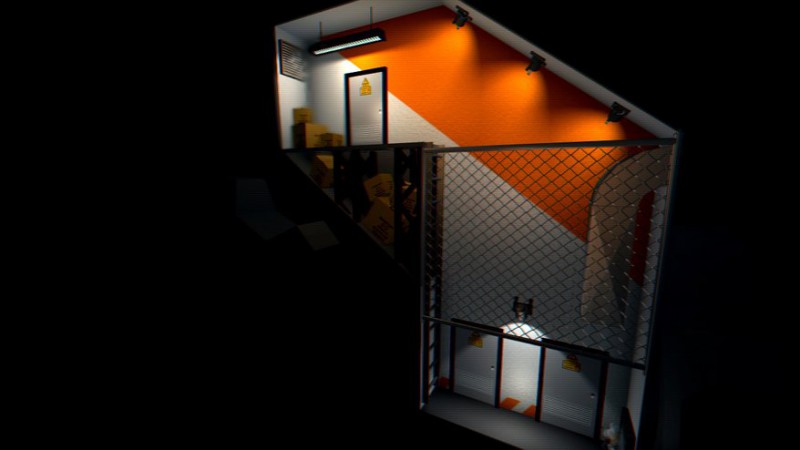 You've explored worlds on CDs, DVDs, and LaserDiscs, but what about analog media? Those too? Okay, well, still, Small Radios Big Televisions is a game about exploring deserted structures and finding tapes of virtual worlds left behind. I'm not really sure what it means either, but in the trailer, you play tapes, click on doors, gears, and all sorts of machinery. It transposes the aesthetic of dirty analog media into a 3D digital format, layering otherwise pristine polygonal landscapes with noise and distortion. It's a mysterious adventure game we're looking forward to decoding this year.
Tacoma
Developer: Fullbright
Publisher: Fullbright
Release date: 2016
Link: Official Site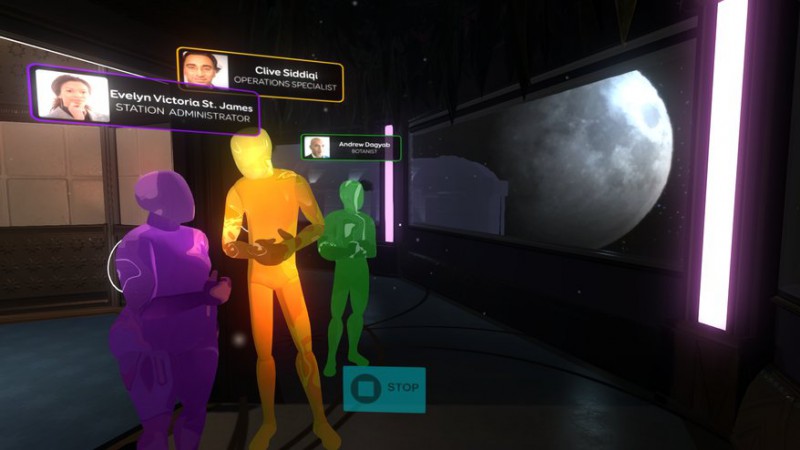 The makers of Gone Home are taking us out of the house and launching us into space. In Tacoma there's a mysterious, seemingly abandoned space station to explore, often while defying gravity, and our hands-on time with the game's first hour was promising. You can activate augmented reality recordings to learn about the station's history and inhabitants, and talk to the station's AI in an attempt to find out what went wrong.
Yesterday Origins
Developer: Pendulo Studios
Publisher: Microids
Release date: 2016
Link: Official site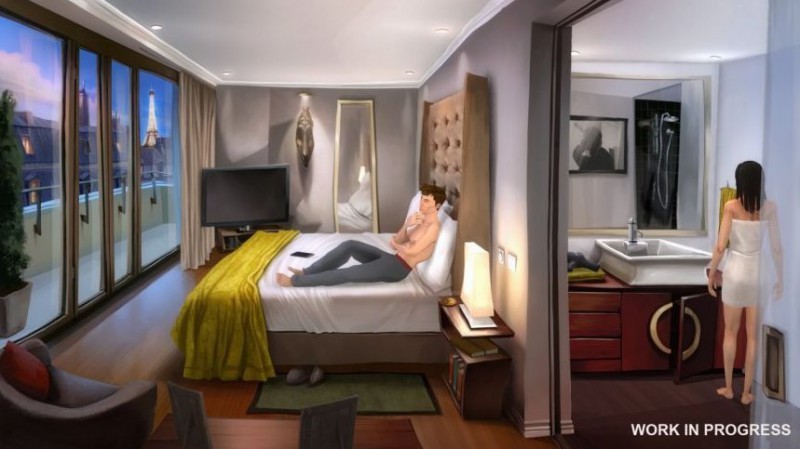 Protagonist John Yesterday (yes, really) returns from 2012's Yesterday to figure out what he's doing…tomorrow. There's a little time pun for you. According to Pendulo, the present-day story will also tie back to the Spanish Inquisition, which is apparently when yesterday originated (look, it's a silly name, okay?). The dark and moody original was well-received, so expect more adventuring in the same vein from the sequel.
Lost Cities VR
Developer: The Campfire Union
Publisher: The Campfire Union
Release date: 2016
Link: Official site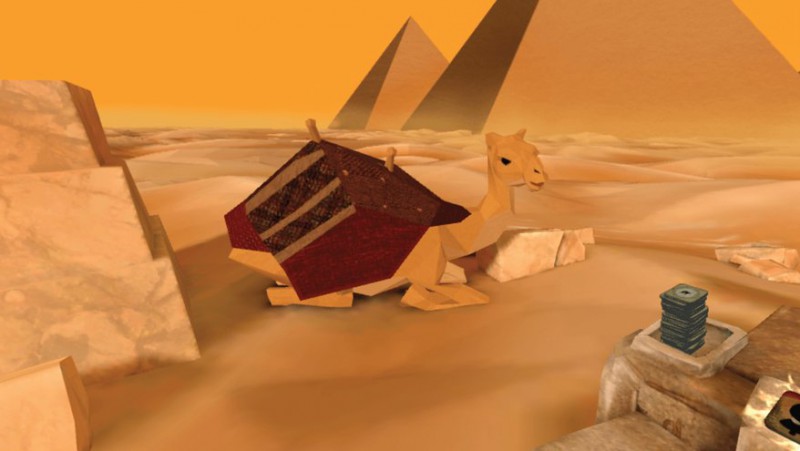 Lost Cities VR has the distinction of being the first virtual reality board game (that we know of). Wearing headsets, we'll be able to play the popular Lost Cities card game in an immersive, changing environment. As a game goes on, for example, the blazing hot desert around you will slowly fade to a chilly nighttime. This is also the first hint of VR's capacity as a communication tool: you'll be able to sit across the table from a friend anywhere in the world and play cards with them. It's still early, but that kind of long-distance immersive communication is a good hint for why Facebook bought Oculus Rift for so much cash.
Thimbleweed Park
Developer: Terrible Toybox
Publisher: Terrible Toybox
Release date: July 2016
Link: Official Site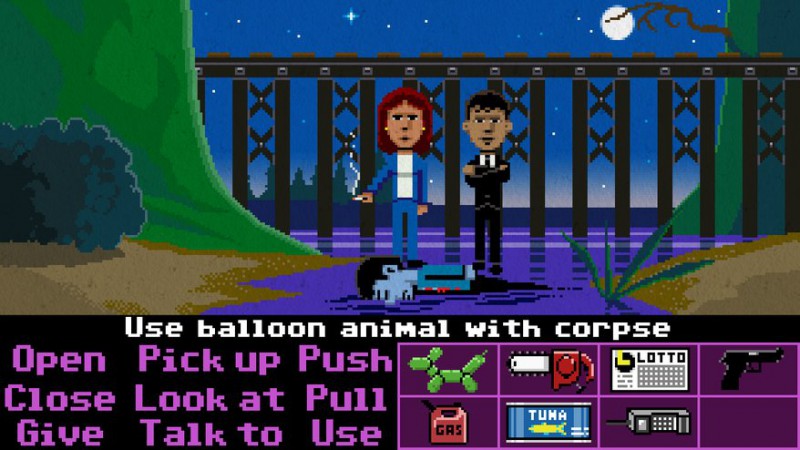 LucasArts legends Ron Gilbert and Gary Winnick took to Kickstarter this year for a simple pitch: If we give them $375,000, they'll give us a new adventure game in the vein of Maniac Mansion. After $600,000 and an embarrassing amount of happy crying (on my part), Thimbleweed Park got underway. The art looks wonderful, and Ron Gilbert has been making the rounds saying all the right things: Thimbleweed Park will be an adventure game that's more about really hard puzzles than a convoluted story.
Day of the Tentacle Remastered
Developer: Double Fine
Publisher: Double Fine
Release date: Early 2016
Link: Official Site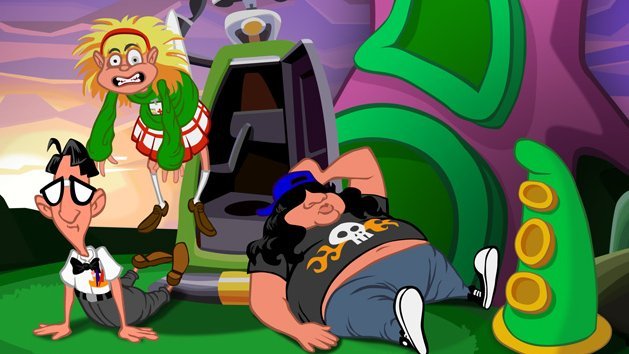 Maniac Mansion is getting a spiritual successor in Thimbleweed Park, but Day of the Tentacle Remastered is an honest-to-goodness re-release of LucasArts other famous adventure game. After getting great results from the Monkey Island remaster and the Grim Fandango remaster, a Day of the Tentacle remaster was somewhat inevitable. Still, it's going to be good to take control of Bernard, Laverne, and Hoagie again after 22 years.
A House of Many Doors
Developer: Pixel Trickery
Publisher: Failbetter Games
Release date: 2016
Link: Official Site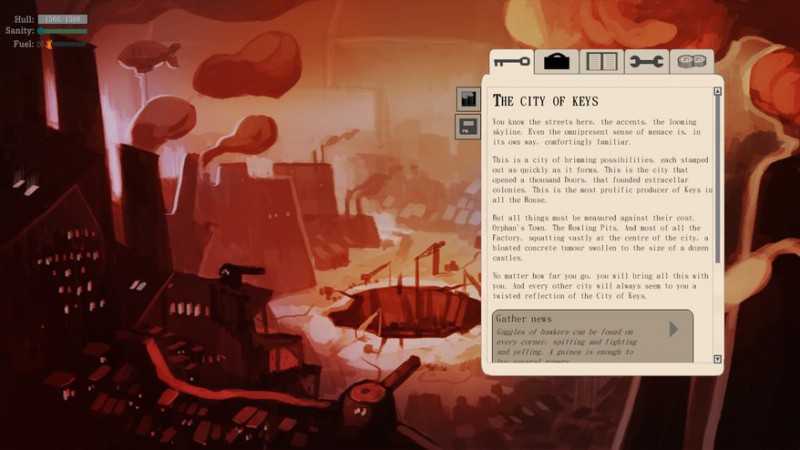 With funding from Failbetter Games, and a bit more from a successful Kickstarter campaign, this 2D horror RPG will challenge players to divine the secrets of a house located in a "parasite dimension". As you explore, you'll write collect "experiences" and use them to write procedurally generated poems and battle enemies in real-time combat.
Game of Thrones: Season 2
Developer: Telltale Games
Publisher: Telltale Games
Release date: 2016
Link: Official Site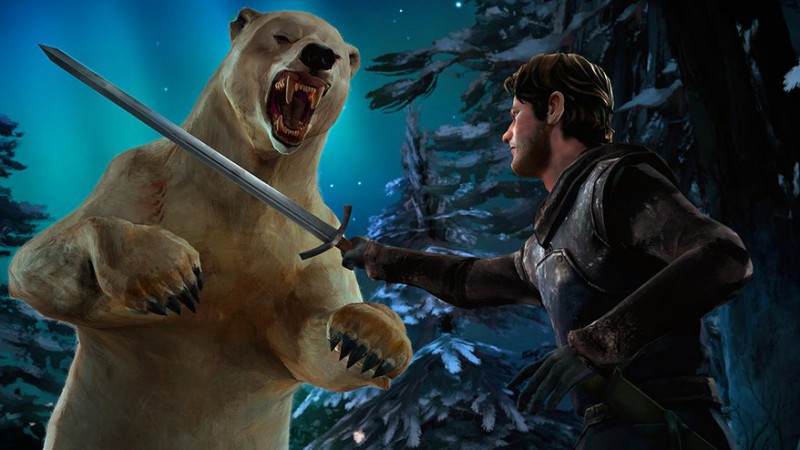 Telltale's take on Game of Thrones is more of the punishing world George R. R. Martin got us hooked on. For some people, "more" is all they needed out of Telltale's adventure game. It let down our reviewer a bit compared to the intricacy and freedom of Telltale's other recent games. Telltale still has a multi-year contract with HBO, though, so they'll be coming 'round again for more this year. Expect to meet exciting, memorable characters moments before their brutal deaths.
Sherlock Holmes: The Devil's Daughter
Developer: Frogwares
Publisher: Focus Home Interactive
Release date: Spring 2016
Link: Official Site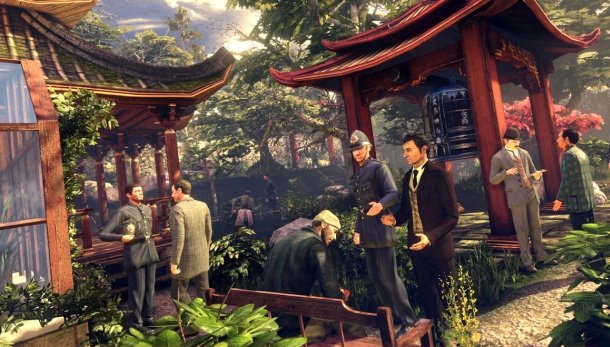 The last Sherlock Holmes game, Crimes and Punishments, was fantastic. It was a beautiful, atmospheric police procedural that actually made you feel like you were solving crimes. The Devil's Daughter is the follow-up, once again by developer Frogwares, and is expanding the game's detailed Victorian setting. Cases will be set in an 'expansive' open-world, although other details are pretty thin on the ground. With the polished framework of the last game to build the new one on, this could be another great detective adventure.
Forest of Sleep
Developer: Twisted Tree Games
Publisher: Twisted Tree Games
Release date: Late 2016
Link: Official Site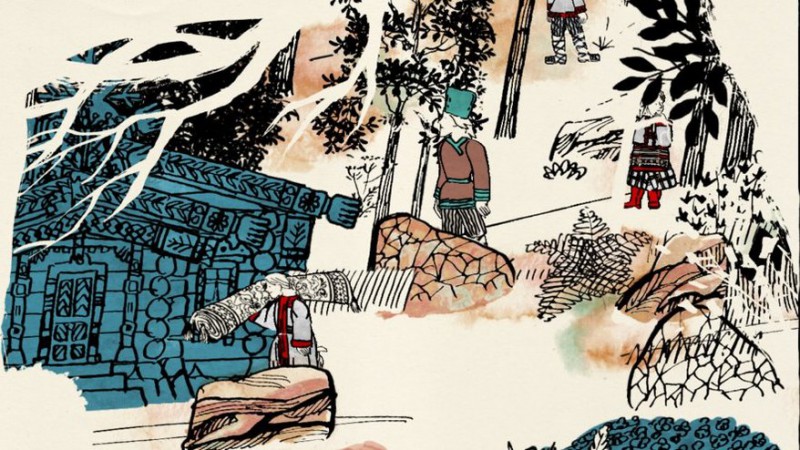 Talk about your attention-grabbing art style. The creator of Proteus, Ed Key, caught our eyes with the look of his next project, Forest of Sleep. It's a little hard to say exactly what kind of game this will be, but Key is aiming for a sort of interactive fairy tale based on Russian folklore. If you've got a yearning for dapper bears in overcoats and colorful Eastern European paintings, keep an eye out for this late next year.
Crossing Souls
Developer: Fouratic
Publisher: Devolver Digital
Release date: 2016
Link: Official Site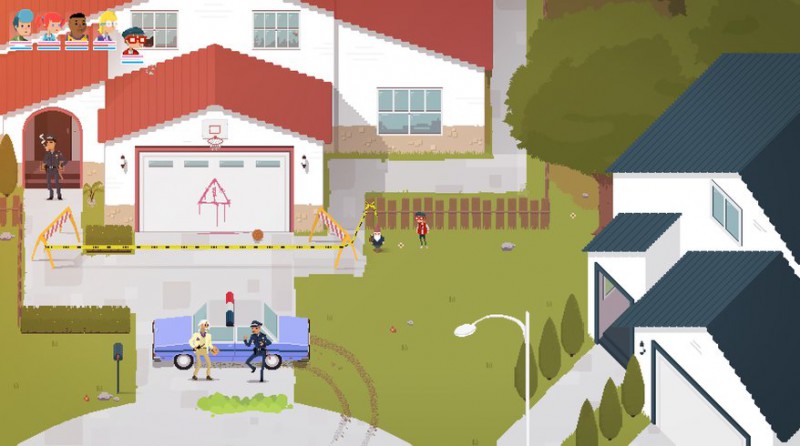 Crossing Souls is an action adventure set in California in the 1980's. Involving a mysterious discovery in the woods and a government conspiracy, players will control five different characters with unique abilities as they fight, explore, and interact with a host of bizarre situations and challenges. It's got pixel art, cartoony cutscenes, and a wonderfully obnoxious 80's look and feel to it.
Sports and racing
Red Bull Air Race: The Game
Developer: Slightly Mad Studios
Publisher: Slightly Mad Studios
Release date: TBA 2016
Link: Official site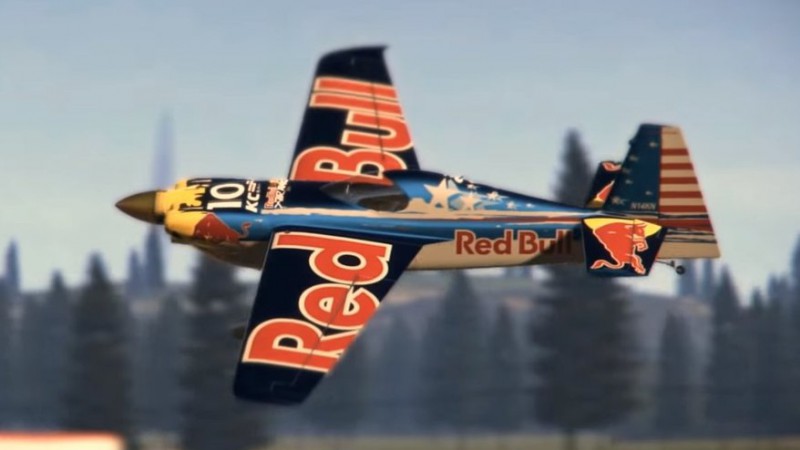 There's very little information out there about Red Bull Air Race. A trailer dropped, a few outlets wrote about it, but there's nothing about it on the developer's website and there's been radio silence since the announcement. Either the game is no longer a thing, or it's simple enough to release without much of a marketing push. Simple, meaning it's basically rally racing for planes. The trailer looks nice, and seems like it could be fun, but we'll have to wait until more info flies in before getting too excited.
FlatOut 4: Total Insanity
Developer: Kylotonn Entertainment/Tiny Rebel Games
Publisher: Strategy First
Release date: TBA 2016
Link: Official site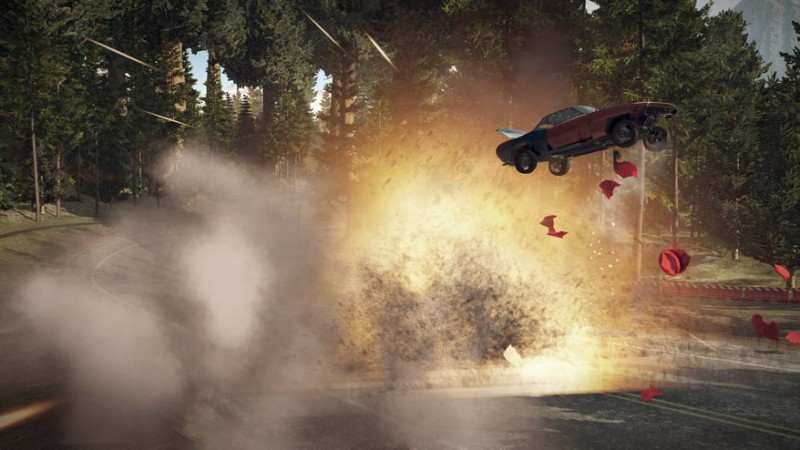 While original FlatOut developer Bugbear Entertainment has left the series behind to make its own game, Wreckfest (formerly Next Car Game), this sequel is by a totally different team. Publisher Strategy First says members of the team making Total Insanity have previously worked on games including Grand Theft Auto and BioShock. They're promising "fun, over the top competitive racing", and if previous entries in the series are anything to go by, this will involve a lot of cars being smashed hilariously to pieces.
Need For Speed
Developer: Ghost Games
Publisher: EA
Release date: Spring 2016
Link: Official site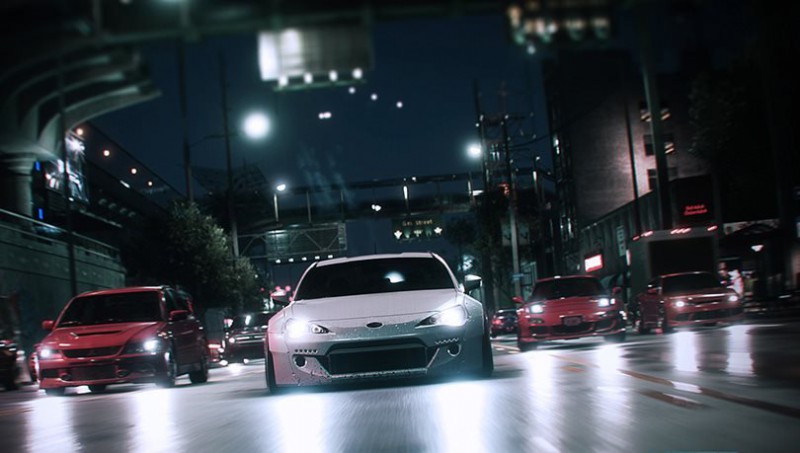 The latest Need For Speed reboot (not to be confused with the film of the same name) hit consoles in 2015, but we aren't getting the PC version until the first warm months of 2016. Developer Ghost Games decided to push the game back to make sure the framerate was up to PC standards (and not locked at a measly 30 fps). Meanwhile, this Need For Speed is the first in years to bring the spotlight back to car tuner culture, but it also adds in an open world and more story than Metal Gear Solid 5. So that's weird.
Trackmania Turbo
Developer: Nadeo
Publisher: Ubisoft
Release date: Early 2016
Link: Official Site
Originally planned for 2015, Trackmania Turbo, the latest entry in the long running series, was pushed back to early 2016. The single- and multiplayer arcade stunt racing game plans to offer over 200 tracks, a campaign, a track editor, and a co-op mode where two players share control of the same car.
Sebastien Loeb Rally EVO
Developer: Milestone
Publisher: Milestone
Release date: January 29, 2016
Link: Official Site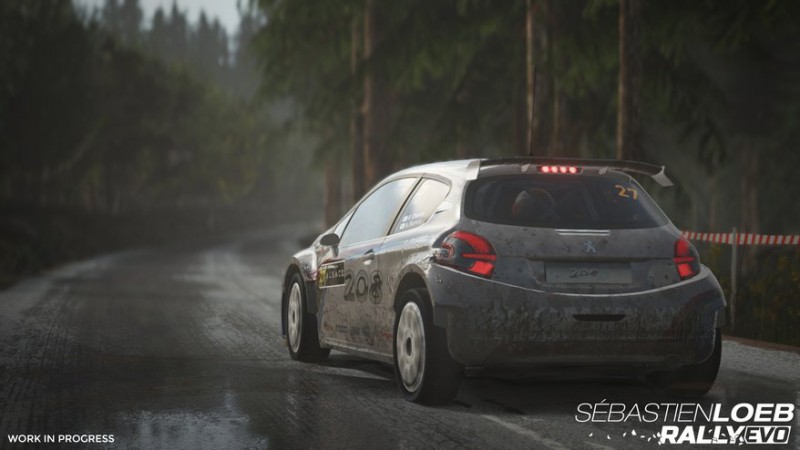 With over 50 cars to drive on over 300 kilometers of tracks, this off-road racing game is a new IP from Italian developer Milestone. Players will be able to drive world famous tracks, including the notorious Pike's Peak, and race in both career mode and against online opponents.