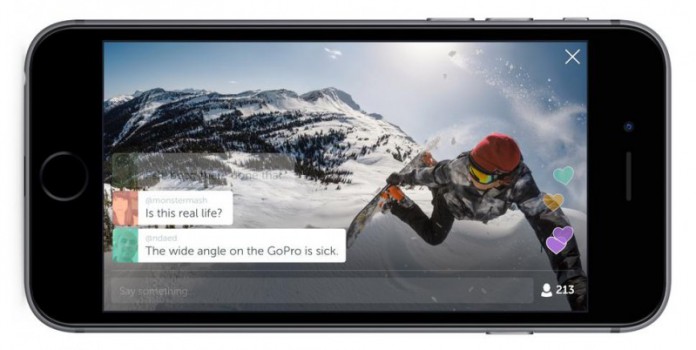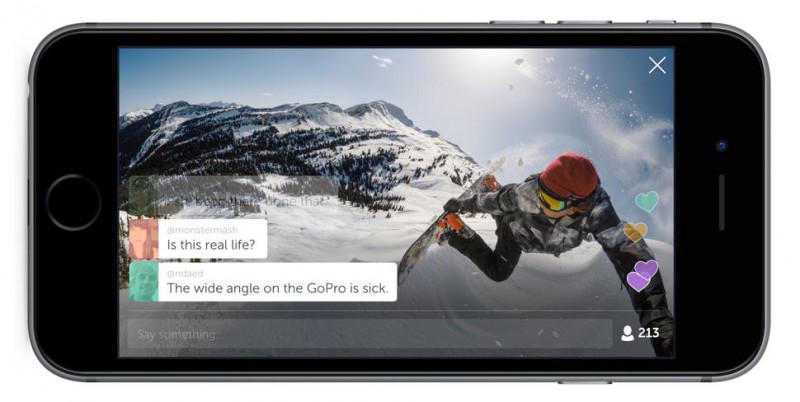 Extreme sports enthusiasts can now insert more suspense into their GoPro videos by live-streaming their gasp-worthy adventures through Periscope.
Twitter-owned live-streaming app Periscope on Tuesday announced the integration, which can be taken advantage of by owners of GoPro Hero4 Silver and Black cameras. It will require the camera to be connected to an iPhone — sorry Android users, you're out of luck — and will let users toggle between streaming from their phones and GoPros for dual-view thrills.
Both Twitter and GoPro are going through financial rough patches and looking for new ways to evolve their products and to tap into new audiences they might not yet appeal to. This partnership could help ensure that Periscope gets more compelling live-streamed content onto Twitter, and could serve as a helping hand to GoPro, which is looking for some redemption after the flop that was the Hero4 Session.
Analysts have been wondering whether the popularity of GoPro cameras was a fad and whether their niche appeal will restrict the company's growth. But being able to live-stream footage to a massive worldwide audience of 316 million monthly users could give the adventurous exhibitionists and chronic show-offs among us a new incentive to buy into the technology.
Twitter announced this month that Periscope live streams will now be played within users' news feeds, rather than requiring them to click an external link. If GoPro users take advantage of the Periscope integration, footage from their cameras could reach the eyeballs of audiences that otherwise never would have been exposed to it.
San Mateo, California-based GoPro has been experimenting with leveraging videos made using its cameras in an effort to find new ways to make money. Last year it unveiled its own licensing portal for brands and advertisers, but this latest move seems more about exposure and getting GoPro footage out into the world.
The company has also said it will be moving into making consumer-friendly, camera-equipped drones later this year, expanding its product portfolio.
San Francisco-based Twitter, meanwhile, is undergoing changes of its own. Chief Executive Jack Dorsey on Monday announced the departure of four major execs, and the company, known for the brevity of users' posts, reportedly is looking to enable tweets dramatically longer than 140 characters. Periscope was one of the big headline grabbers for Twitter in 2015, but product improvements to it will be just one part of the social network's wider strategy for long-term growth.