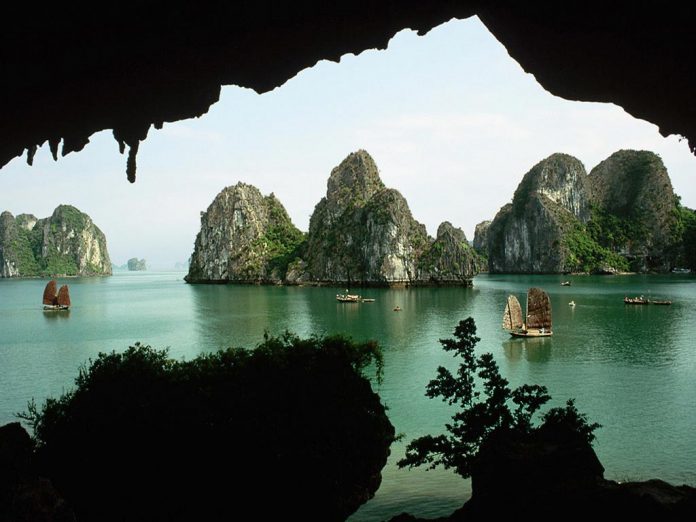 Halong Bay is a part of North Bay located in Northeast of Vietnam including maritime area of Halong City, Cam Pha Town and a part of Van Don island district.
The southwest of Halong Bay is Cat Ba Island; the east is the Orient Sea; the rest is land with a coastline of 120 km.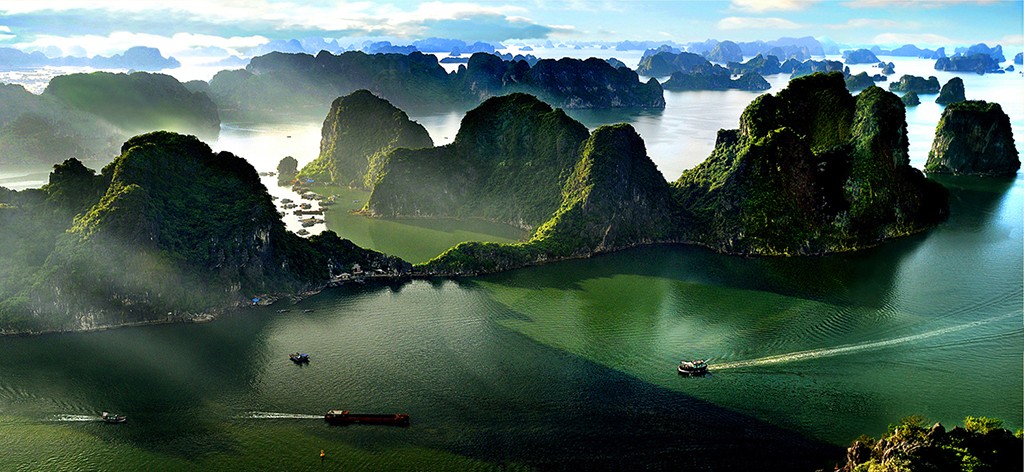 Halong Bay has total area of 1,553 km2 including 1969 islands, of which 989 islands are named and 980 are not named. There are two main types of island: limestone and schist islands, concentrated in two regions: the southeast belonging to Bai Tu Long Bay and in south-west belonging to the Halong Bay.
Halong Bay has age geological formations dating back of 250-280 million years. The area which is densely concentrated of stone islands and has spectacular scenery and many beautiful caves is known as the center of the World Natural Heritage classified by UNESCO, including Halong Bay and a part of Bai Tu Long Bay.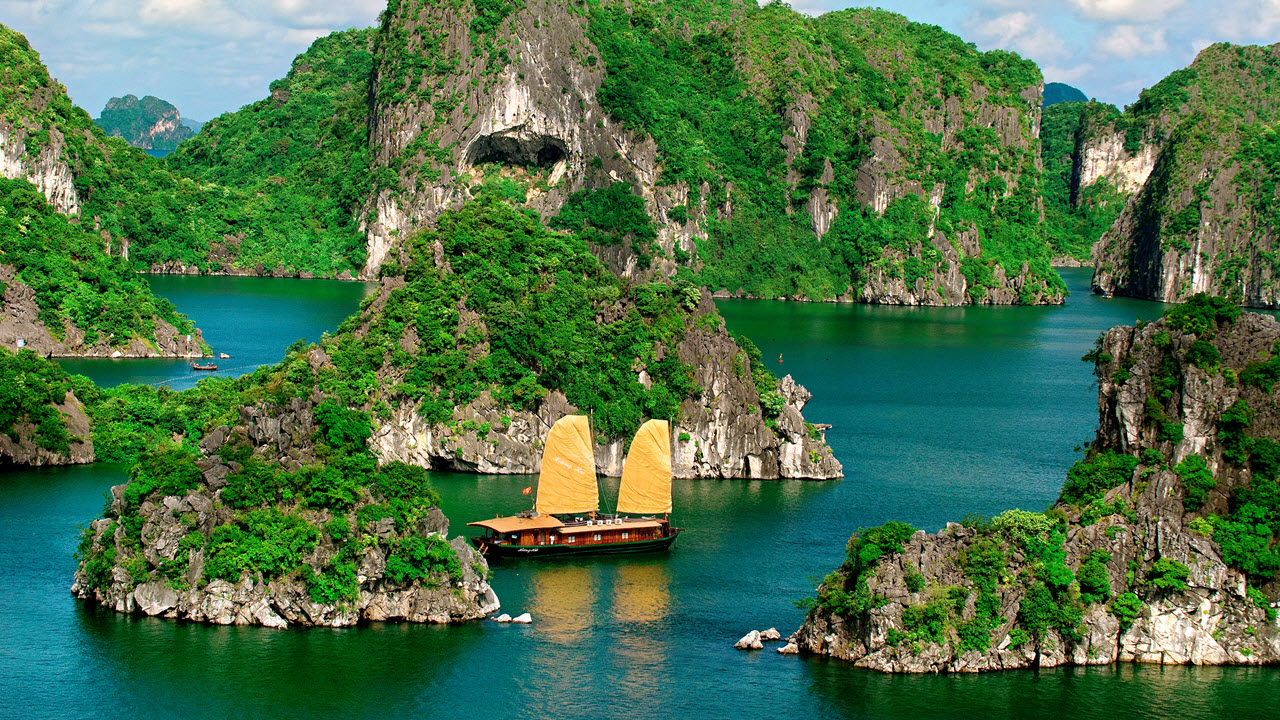 The World Natural Heritage area recognized by UNESCO has an area of 434 km2, including 775 islands, such as a triangle with three points:  Wood Island (west), Ba Ham Lake (south), Cong Tay island (the east) Next to World Natural Heritage, there are peripheral area and area classified in 1962 as the National Heritage by the Ministry of Culture and Information of Vietnam.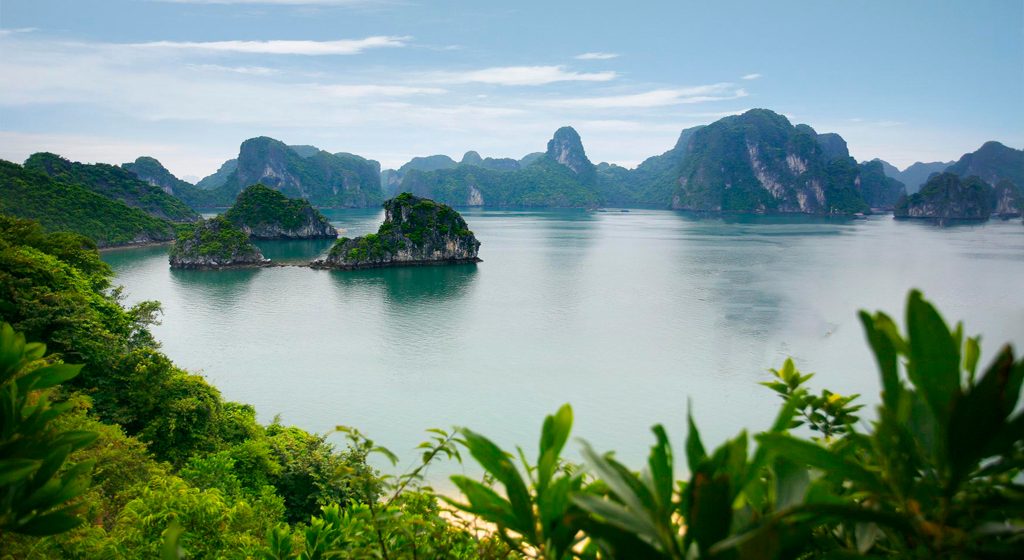 Looking down from above, Halong Bay looks like as a giant and extremely lively picture. While navigating in the middle of the Halong Bay, we have impression to get lost in a fairy world turned into stone:  the island looking like a man orientating towards the land (Human Head Mountain), the island looking like a dragon flying on the water surface (Dragon Island), the island looking like fish man (La Vong Mountain)… All look like very real, really amazing…!
Shape of these islands changes according to the light of day and to the angle of view. Inside these rocky islands, there are many beautiful caves as:  Thien Cung, Dau Go, Sung Sot, Tam Cung … which are really the castles of the Creator in the earth.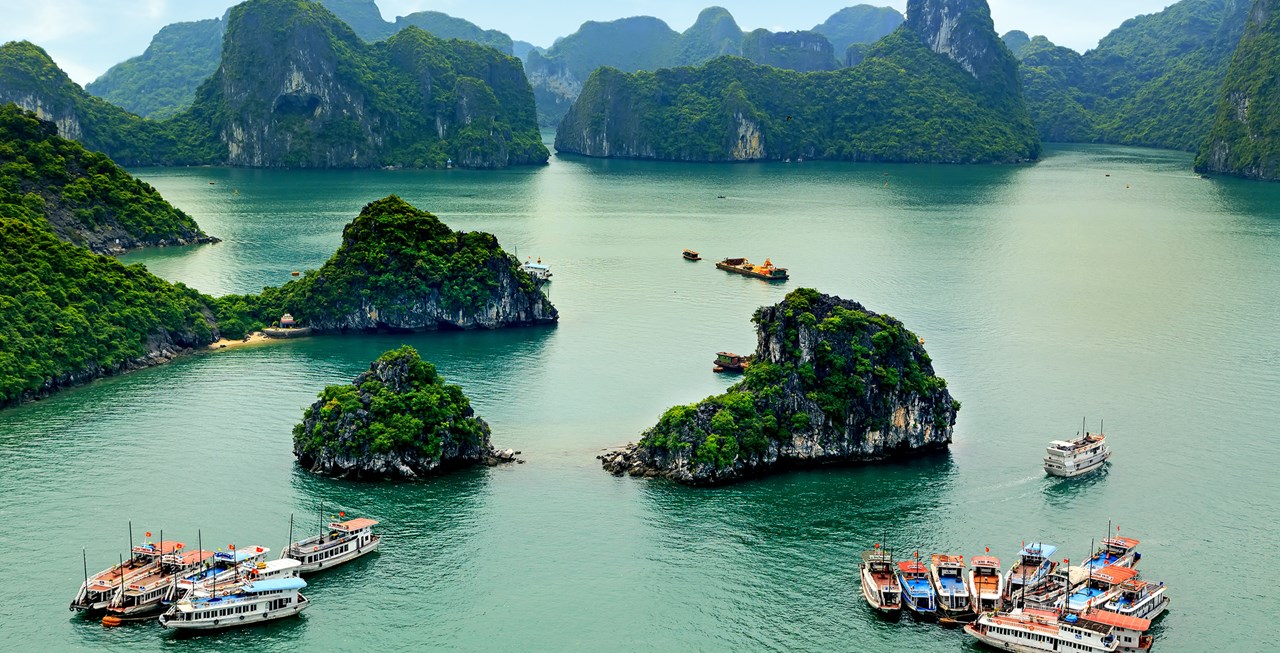 Halong Bay is also the place associated with the development of national history through famous sights such as Van Don trading port created in 1149, Poem Mountain being engraved with many poems of kings and intellectual, the Bach Dang River where have happened two formidable naval battles of Vietnamese people against invaders…
Not only that, Halong Bay is proved by the scientists as one of the cradles of human culture as Halong culture under Late Neolithic era…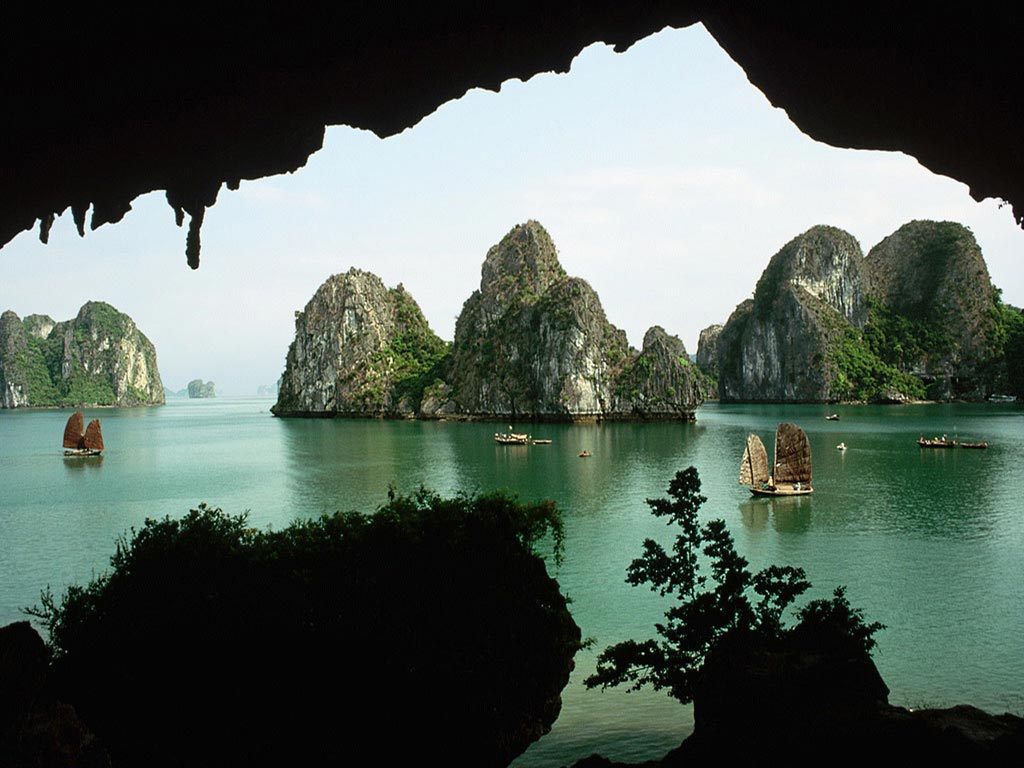 Halong Bay is also the focus of high biodiversity with typical eco-systems like: mangrove ecosystems, coral reef ecosystems, tropical forests ecosystem … with thousands of species of animals and plants … Some species exist only here.
With such special values, in 17/12/1994, during the 18th session of the World Heritage Council of UNESCO held in Thailand, Halong Bay in Vietnam was officially recognized as the World Natural Heritage.
Ethnies Mekong Travel
Email: [email protected]
Telephone: 0084 982 049 409
Skype: long.guideduvietnam
Website: www.ethnies-mekong.com
Add: Mieunha 01, Taymo, Tuliem, Hanoi, Vietnam