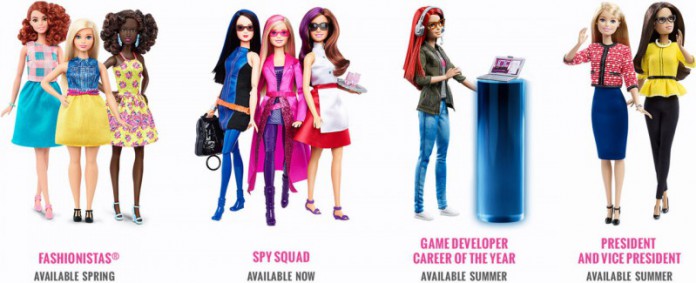 Toy company Mattel has announced the latest Barbie dolls and one of them is a game developer. The Game Developer Barbie doll, as it's being called, will arrive in stores this summer. The doll showcases a red-haired woman with headphones, glasses, and a laptop. Check it out below.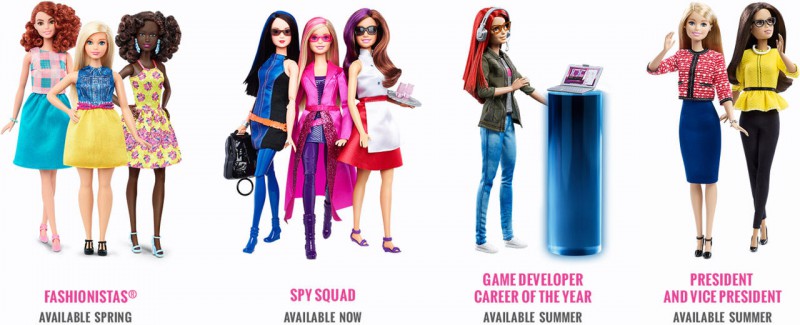 It is this year's "Career of the Year" model, following 2015's Film Director Barbie. Game development and film-directing are positions historically dominated by men.
According to an IGDA study, though the percentage of female game developers has doubled since 2009, women only make up 22 percent of the industry workforce. In Hollywood, a recent study reported on by The New York Times found that women made up just 9 percent of the directors of Hollywood's 250 biggest domestic movies in 2015.
The Game Developer Barbie was revealed alongside Mattel's announcement of three new Barbie bodytypes: curvy, tall, and petite.
"Barbie reflects the world girls see around them. Her ability to evolve and grow with the times, while staying true to her spirit, is central to why Barbie is the number one fashion doll in the world," Mattel chief operating officer Richard Dickson said in a statement.
For more on Mattel's new line of Barbie dolls, check out the video below.