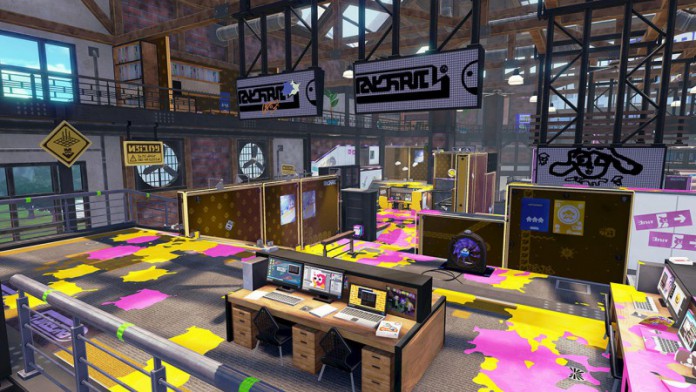 Another new map is on its way to Splatoon today, marking the final one to be added to Nintendo's ink-oriented shooter.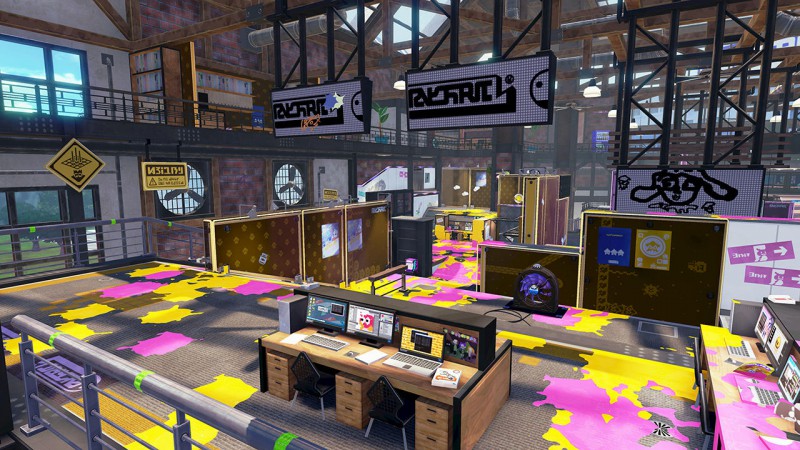 Ancho-V Games is the newest map and will be available in-game beginning today, January 21, at 6 PM PST, according to the official Splatoon blog. As the name alludes to, the map is set "inside the offices of the developer of hit indie games like Squid Jump," referencing one of the mini-games that's playable from Splatoon's in-game arcade machine.
The map features fans that can be shot with ink "to move portions of the floor." Nintendo says these can be used "to exploit the stage's verticality and gain the high ground over your opponents."
Following the introduction of Splatoon's final new weapon, Ancho-V games marks the game's last new map. Nintendo has been steadily releasing new content for free since Splatoon's release last May. Despite having no plans to add more maps–as paid DLC or otherwise–co-director Yusuke Amano recently indicated the current rotation of two maps at a time won't be increased.