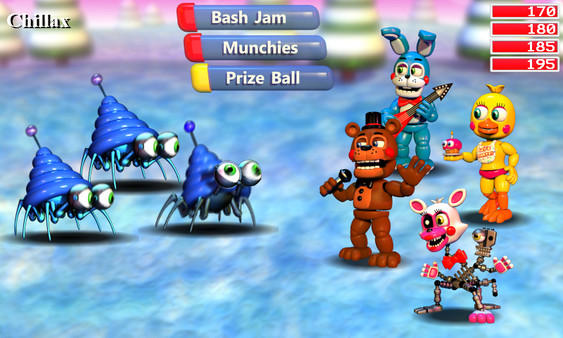 The follow-up to the Five Nights at Freddy's series is here, but this time you're on the same side as the creepy Freddy Fazbear. The horror series is leaving the jump scares in the funhouse and embarking on a role-playing adventure.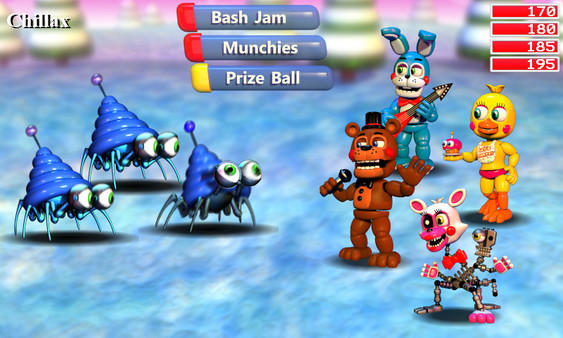 FNaF World's Steam page describes it having 40 playable characters, multiple endings, and multiple difficulties, while the soundtrack is composed by Leon Riskin.
The story has you playing as Freddy and his friends on a quest to save "a world that reflects the actions and deeds of the 'flipside.'" This world used to be a safe heaven, but things haven't been going very well, so it's your job to save it.
Its Steam page also notes that it has some unusual battle commands that beginners will need to know:
Birthday – Temporarily increases attack, defense, and speed. Very useful in the early parts of the game.
Waterhose – Instantly kills enemies under 30% health.
Giftboxes – Puts a gift-box at the feet of each of your team members. When they die, it will automatically bring them back to life with full health.
Hot Cheese – Put globs of hot cheese on the floor, doing damage-over-time to enemies.
Unscrew – 30% chance of instant death to one enemy.
Esc Key – Chance of death for all enemies on screen. (less likely to work than Unscrew)
Mystery Box – Swaps out all members of your party for random characters. They go back to normal after the battle is over.
Prize Ball – Performs a random attack.
Jumpscare – Stuns enemies for a few seconds. Less effective on bosses.
FNaF World is available on Steam right now for $9.99.
In related news, it was revealed last year that Oscar-nominated director Gil Kenan will be directing the Five Nights at Freddy's movie.