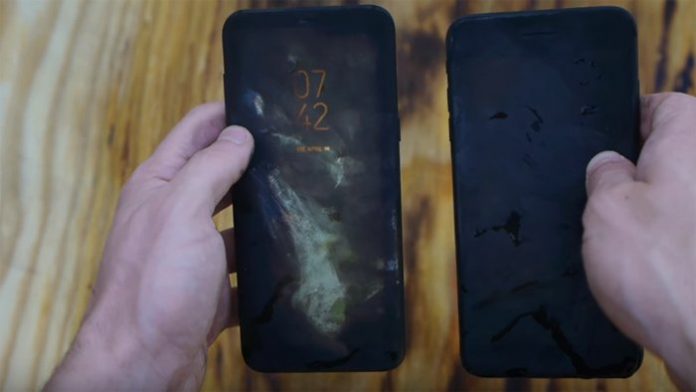 Demonstrations devastating the top two smartphones in the fire continue to be the latest "harsh" race between the Galaxy S8 Plus and iPhone 7 Plus.
The recent TechRax YouTube account gives users a very harsh test of the top two smartphones from Apple and Samsung. Galaxy S8 Plus and iPhone 7 Plus are put on the table and covered by gasoline. When the fire broke out, two smartphones began scorching the screen quickly.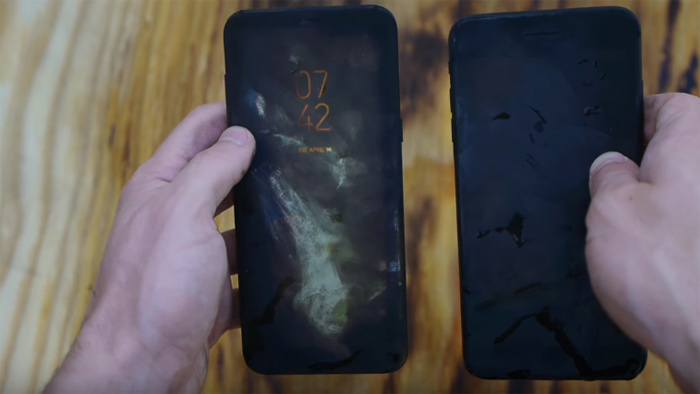 On the first test when two smartphones were burned for 30 seconds, both the Galaxy S8 Plus and iPhone 7 Plus burned out the screen, leaving only a small gap in the middle and showing the time. The iPhone 7 Plus screen looks blacker than the Galaxy S8 Plus.
The tester could not open the second smartphone screen either.
Continue to burn these two smartphones for the second time, the iPhone 7 Plus screen is completely black, while the Galaxy S8 Plus still displays a bit of information.
By: Anna Lee