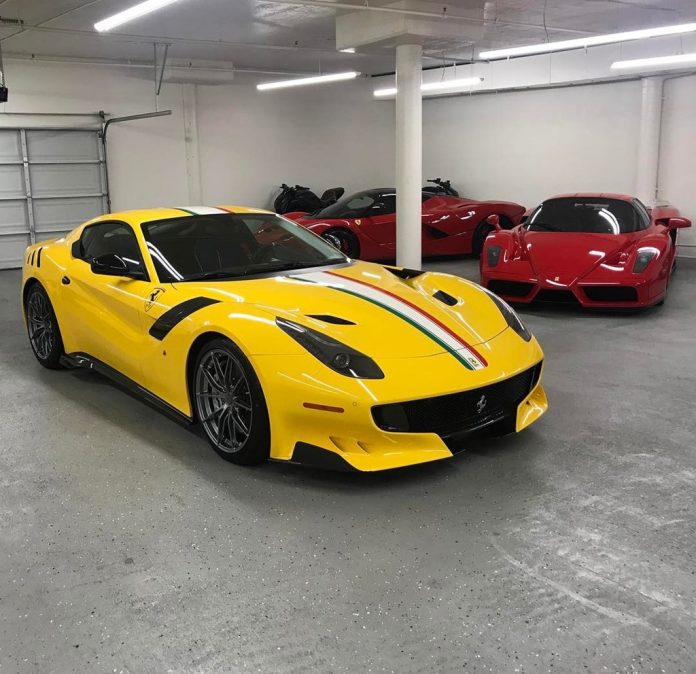 The famous Ferrari collector David Lee has recently introduced the unique Ferrari garage called F12tdfDSKL.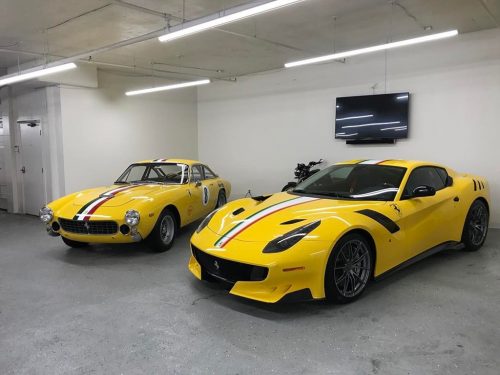 The Ferrari F12tdfDSKL was introduced by David Lee and Ferrari in honor of the legendary 1964 Ferrari 250 Lusso Competizione. The Ferrari F12tdfDSKL was developed from the Ferrari F12tdf.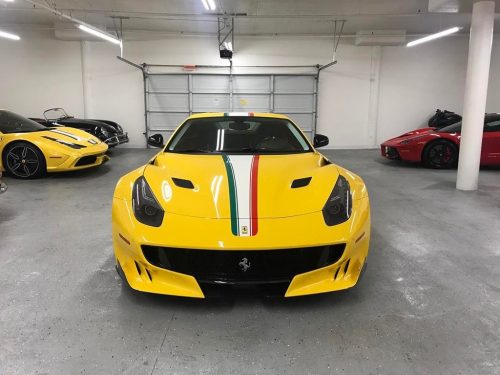 The Ferrari F12tdfDSKL holds many similarities with the legendary 250 Lusso Competizione such as the yellow paint together with the Italian flag featured on the bonnet and hood.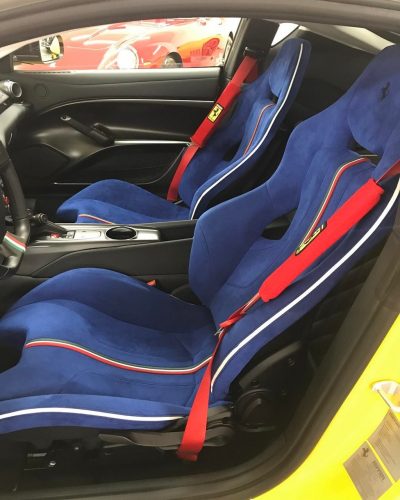 Inside the Ferrari F12tdfDSKL, the carbon door is etched name of this super product, the car interior is made from Alcantara leather and Italian-flag is attached on steering wheel. The collector also owns the 250 Lusso Competizione in the garage.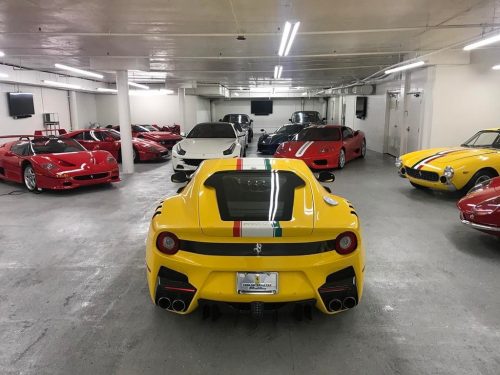 The Ferrari F12tdf is a tribute to the Tour de France Automobile, a sport car racing that took place almost yearly in France from 1899 to 1986. F12tdf features a 6.3L V12 engine like the F12 Berlinetta but has been upgraded to reach capacity of 770 horsepower.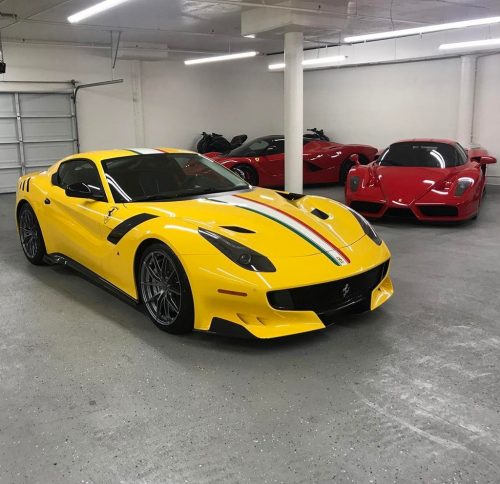 Therefore F12tdf has the ability to accelerate from 0-100 km/h in 2.9 seconds and from 0-200 km/h in 7.9 seconds. This is also Ferrari's fastest selling car when 799 units were sold only 2 months after launch.