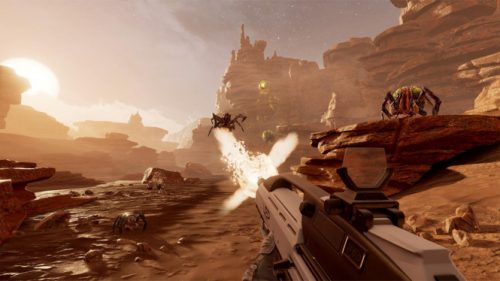 Farpoint is a space-based virtual reality game developed by Impulse Gear for PlayStation VR devices.
Recently, Impulse Gear has been excited to announce that its virtual reality game, Farpoint, has done the process of development (gone gold) and will be released on 16th May this year on the PS4. Farpoint is a space shooter that promises to deliver a compelling experience on the PlayStation VR virtual reality device and its Aim Controller-enabled device.
The plot of Farpoint is carefully produced by producers with dramatic storytelling style. Background game revolves around the space adventure of scientists, they lost a strange planet filled with danger and must find a way to survive and escape from it. The game supports two co-op players so you can play with your friends.
Some pictures of the game (Photo: Sony Interactive Entertainment):