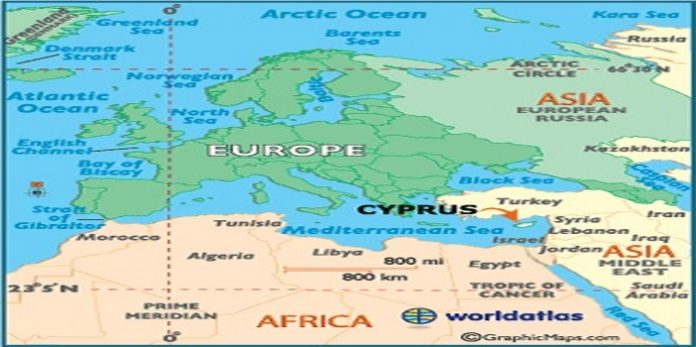 Embassy of the Republic of Cyprus in Washington DC
2211 R Street, N.W.
Washington, DC 20008
Tel No.: (202)462-5772
Fax No.: (202)483-6710
E-mai: info@cyprusembassy.net
Consulates:
NEW YORK
Consul-General of the Republic of Cyprus
13 East 40th Street
New York, NY 10016
Tel No.: (212)686-6016
Fax No.: (212)686-3660
E-mail: generalconsulatenyc@cyprusun.org
WASHINGTON, D.C.
Consular Section of the Embassy of the Republic of Cyprus
2211 R Street, N.W.
Washington, DC 20008
Tel No.: (202)462-5772
Fax No.: (202)483-6710
E-mail: Consulate@cyprusembassy.net
Cyprus Trade Office:
13 East 40th Street
New York, NY10016
Tel: 212-213-9100
Fax: 212-213-2918
E-Mail: ctcny@cyprustradeny.org
Website: http://www.cyprustradeny.org
Cyprus Maritime Office:
13 East 40th Street
New York, NY 10016
Tel: + 212.686.6016, x. 42
Fax: + 212.447.1988
E-mail: tenusa@aol.com
Website: www.shipping.gov.cy
HE Ambassador, Mr. Leonidas Pantelides: Leonidas Pantelides was born in Nicosia on 11 January 1953 and is the father of four grown-up children. He studied Philosophy and holds a PhD from the Interdisciplinary Studies Department of the University of Kent, Canterbury, England (1983). The subject of his doctoral dissertation was the concept of Time. Published a book on Philosophy (2003). Also wrote a number of articles on various philosophical, political and cultural subjects. He is a regular public speaker.
He has taught International Affairs as part-time professor and is a member of the Advisory Board of the Diplomatic Academy, University of Nicosia. On June 27, 2016, Ambassador Pantelides presented his credentials to the President of the United States, Barack H. Obama
Applying for a Visa
DOCUMENTS NEEDED TO APPLY FOR A VISA
*Please Note: People Residing in NY, NJ or CT must contact our Consulate General in NY for assistance Tel# (212) 686 6016
**Please Note: third country citizens who are holders of a valid Schengen Visa (type C, single, double or multiple entries) and who have already entered Schengen territory according to the stipulations governing the issuance of the Schengen Visa they hold, can travel to Cyprus without acquiring a Cypriot Visa. They can stay in the Republic of Cyprus for the duration of a period equal to the remainder of the period of legal stay as stated on their Schengen visa and at the latest until the expiration date of their visa.
Note: For American passport holders no visa is required for a stay of up to 90 days.**
1. Current passport issued within the last 10 years from the proposed date of entry (should be valid for at least three (3) months from the proposed date of departure from Cyprus).The previous passport or letter of confirmation stating that the previous passport has been rendered invalid in accordance with the regulations must be submitted.
2. Visa application form, duly completed and signed. A Notary Public must certify the signature of the applicant if the application for a visa is submitted by mail. In case of minors both parent's signatures need to be notarized.
3. Two passport size (2X2) photographs, at least one notarized by a Notary Public.
4. Original or notarized copy of applicant's US permanent residency card or US Visa. Either must be valid for at least three months beyond the period of intended stay in Cyprus.
5. Letter from the applicant stating the reasons for visiting Cyprus.
6. Provisional booking or itinerary with travel arrangements supporting applicant's single or double entry visa request (indicating a round-trip ticket with fixed dates). Please note that tickets SHOULD NOT be purchased before a Visa is issued.
7. If staying in a hotel, a confirmation of the reservation from the hotel manager is necessary.
8. If visiting friends, a letter of invitation from the friends with their address, phone number and occupation in Cyprus along with the following:
– Certified Assumption of Responsibility form.
– Photocopy of sponsor's passport, Cyprus ID card or residence
permit.
– A copy of sponsor's tenancy agreement or excerpt from the land registry.
– If host is supporting applicant's trip financially, proof of income of host for the past three months or a bank certificate is necessary.
9. If traveling for business/conference, an official letter of invitation from a Cyprus company/university must be presented.
10. Depending on your profession you must submit one of the following:
– If employed, a recent (less than one month old) official letter from employer addressed to the Cyprus Consulate with proof of wages/salary.
– If self-employed a letter from the solicitor, the accountant or the bank manager of the applicant.
– If a student, an original letter from the school or University addressed to the Cyprus Consulate confirming status/attendance and duration of the course studies.
11. Copies of applicant's bank statements from the past three months.
12. An all risk medical insurance policy (of at least €30.000-coverage) covering the whole duration of the stay in Cyprus must submitted. If applicant's current health insurance policy covers medical emergencies abroad, proof thereof is required in writing – copy of insurance card is not sufficient. Otherwise a traveler's insurance policy will need to be purchased.
13. Fee for the application of a single entry visa € 20,00* in the form of a cashier's check/money order, made payable to the Accountant General of the Republic of Cyprus (no personal checks accepted).
The fee for a double/multiple entry visa is € 60,00.* However, the applicant must have sufficient reason for its request and must include documentation to support the consideration of its issuance and the length of its validity.
*Please contact the Consulate Office for the current equivalent amount in US $ dollars.
***Please note the application fee for immediate family members of Cypriot Citizens is made gratis. In addition to the following categories of Serbian passport holders applying for only a single/double entry visa:
– retired people over the age of 60
– immediate family members of Serbians residing in Cyprus
– youth under the age of 25
14. Please enclose a self-addressed certified pre-paid envelope with the appropriate postage or label. The Consular office is not responsible for lost or delayed mail.
The application for a visa must be submitted to the Consular Office of the Embassy at least three weeks prior to the applicant's proposed date of travel. Please send your visa application and accompanying documents to:
Embassy of the Republic of Cyprus
Consulate Office
2211 R Street, NW
Washington, DC 20008
It is very important that when submitting an application for a visa you include your contact information where the Embassy can reach you during the application process. Omitting such information may result in prolonged visa process.
The Diplomatic Missions of the Republic of Cyprus can issue visas only to persons who intend to visit Cyprus for vacation and for a period not exceeding 90 days within any 180 days.
source: http://www.cyprusembassy.net/