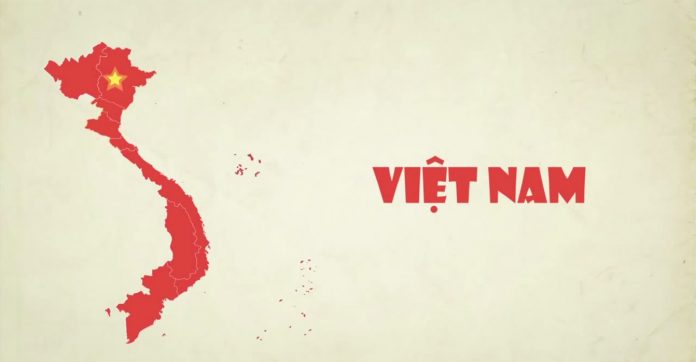 Chinese embassy in HanoiVietnam
Website: http://vn.china-embassy.org
Email: chinaemb_vn@mfa.gov.cn
Ambassador: Mr. Hong Xiaoyong
Address: No.46, Hoang Dieu, Ba Dinh, Ha Noi, Vietnam
P.O.BOX 13
Tel: +84-4-38453736
Duty Phone: +84-4-9034413380
Fax: +84-4-38232826
Consular Office
Address: 46 Hoang Dieu, Ba Dinh, Hanoi
Office Hours: 8:30-11:30 Monday-Friday
Tel: +84-4-38235569
Fax: +84-4-37338790, 37341181
Administrative Office Tel: +84-4-38453737
Defense Attache Office Tel: +84-4-37338065
Political Office
Tel: +84-4-37338063
Fax: +84-4-37343700
Cultural Office
Tel: +84-4-37341836
Fax: +84-4-37338064
Commercial Office
Address: No.39 Tran Phu Road, Ha Noi
Tel: +84-4-37338124
Fax: +84-4-38234286
Email: vn@mofcom.gov.cn
Website: http://vn.mofcom.gov.cn
Chinese consulate in Ho Chi Minh Vietnam
Website: http://hcmc.chineseconsulate.org
Email: consulate_hcm@163.com
Consul General: Mr. Chai Wenrui
Address: 175 Hai Ba Trung, District 3, Ho Chi Minh City
Tel: +84-8-38292459
Fax: +84-8-38295009
Consular Office
Office Hours: 8:30-11:30 Monday-Friday
Tel: +84-8-38001330
Fax: +84-8-38296434
Administrative Office
Tel: +84-8-38292457
Fax: +84-8-38275845
Commercial Office
Tel: +84-8-38292463, 38275111
Fax: +84-8-38231142
Email: hochiminh@mofcom.gov.cn
Website: http://hochiminh.mofcom.gov.cn
Sections of Chinese Embassy in Vietnam
Sections
Information
Political Office
Tel: +84-4-37338063
Fax: +84-4-37343700
Administrative Office
Tel: +84-4-38453737
Fax: +84-4-38232826
Cultural Office
Tel: +84-4-37341836
Fax: +84-4-37338064
Commercial Office
Tel: +84-4-37338124
Fax: +84-4-38234286
Defense Attaché Office
Tel: +84-4-387338065
Fax: +84-4-387338065
If Chinese nationals lose their Ordinary Passport for Personal Affaires in Vietnam, what they should do?
1. Please report to the nearby police station as soon as possible.
2. Carry the original and copy of report document to the Chinese embassy or consulate, and submit a written report to narrate your identity, the process of going abroad, your situation and the course of losing passport.
3. Required Documents: Data pages of your lost passport and copy of your valid Vietnamese visa if available; Other related documents that can prove your identity; Four recent passport size color photo with no hat against a white background; A legibly completed Passport/Travel Permit/Seafarer's Passport/Entry Permit Application Form of the PRC; Other documents asked by consul officials.
4. For Chinese citizens staying in Vietnam for a long period (such as study, work or settlement), if they lose their passport, the Chinese embassy reissues a Chinese passport. The fee is 35 U.S. Dollars. For Chinese citizens sojourning there for a short period, if they lose their passport, the Chinese embassy issues a Travel Permit which can only be used for one time when they come back. The fee is 25 U.S. Dollars.
5. After getting a new passport or travel permit, please immediately go to the nearest Exit and Entry Administration Bureau to apply for a new one or residence permit by the note issued by Chinese embassy or consulate general.
By: Anna Lee