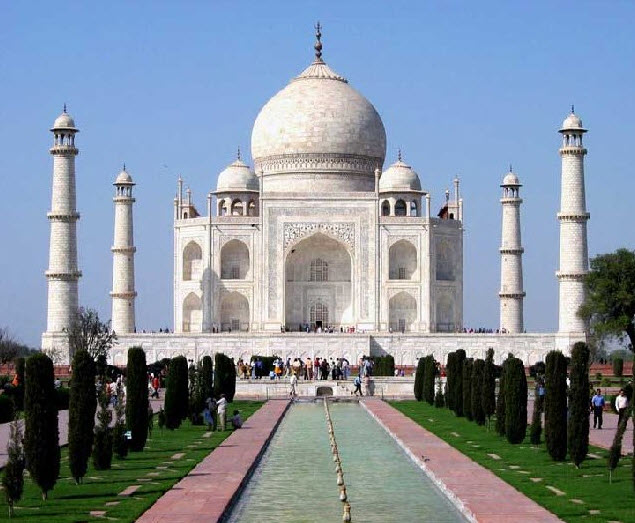 India Embassy in the United State in 2107 Massachusetts Avenue, NW, Washington, DC 20008
Telephone: (202) 939-7000
Fax: (202) 265-4351
Embassy Hours: 9:30 AM – 6:00 PM EST
Offices located at this address: Ambassador's Office, Deputy Chief of Mission's Office, Political Wing, Press, Information & Culture Wing, Chancery Wing, Community Affairs Wing, Personnel Wing, Economic Wing, Military Wing, Air Wing, Naval Wing, Defense Technology Wing and Science & Technology Wing
Consular Wing
2536 Massachusetts Avenue, NW
Washington, DC 20008
Telephone: (202) 939-7000
On Visa matters (202) 939 9888
On OCI and PIO matters (202) 939 9889
On Passport and Miscellaneous Services (202) 939 9864
Fax: (202) 387-6946
Offices located at this address: Commerce Wing, Consular Wing,
ISRO Wing, ITOU Wing and Office of the Principal Director of Audit
Consular Services Timings
Applications for all consular services (like issue of diplomatic visas, renewals and miscellaneous services on passports, legalization/attestation of documents) are accepted between 10:00 am and 12:30 pm only on working days. The documents are delivered only between 10:00 am and 12:30 pm on working days This time schedule does not apply to services where prior approval is required from the authorities in India.
NOTE: WITH EFFECT FROM MAY 21, 2014 THE VISA/OCI/PIO/RENUNCIATION OF INDIAN CITIZENSHIP APPLICATION COLLECTION/PROCESSING AND DELIVERY PROCESS SERVICES HAVE BEEN OUTSOURCED TO COX & KINGS GLOBAL SERVICES PVT. LTD. WALK IN APPLICATIONS ARE NOT ACCEPTED AT THE EMBASSY. ALSO PLEASE DON'T SEND APPLICATION FORMS TO EMBASSY.
Website: http://www.in.ckgs.us
The Address & Contact details of CKGS Application Center in Washington DC
Suite 100,
1250 23rd St NW Washington,
DC 20037
Telephone : The new numbers are 516-206-1483 & 646-589-0088.
Contact / Feedback: https://www.in.ckgs.us/feedback/
EMERGENCY VISA
Emergency Visa Services will be available on Saturdays & Sundays and other holidays also, and are strictly granted to persons of Indian-origin only, living in the jurisdiction covered by the Embassy of India, Washington DC, between 11am and 1pm, in case of a genuine emergency like death or serious illness of a close relative. This service would be granted, subject to production of some documentary proof of emergency and a copy of Air ticket. An amount of US$100 is charged, over and above the normal visa fees, for providing Emergency Visa service. Emergency Visa service will not be available to applicants falling under reference categories viz. holding other country's passports or out of jurisdiction cases etc. This service is not available for visa applications sent by Mail. Emergency Visa service is not available on National Holidays like January 26, August 15 and October 2. The decision of the Consular Officer in this matter shall be final.
DIPLOMATIC/OFFICIAL/LAISSEZ-PASSERS PASSPORT HOLDERS:
THE EMBASSY AT WASHINGTON, DC AND CONSULATES GENERAL AT NEW YORK, SAN FRANCISCO, CHICAGO AND HOUSTON WILL CONTINUE TO RECEIVE AND SERVICE VISAS I.R.O DIPLOMATIC/OFFICIAL/LAISSEZ-PASSERS PASSPORT HOLDERS.
If you are applying on Diplomatic/Official/Laissez-Passers Passport at Consulates General of India at Atlanta, Chicago, Houston, New York or Houston, then please visit their respective websites for instructions regarding application process.
The Visa would be processed expeditiously & will be ready for pick-up normally after a week viz. minimum FIVE business days from the date of submission. However, it may please be noted that all Diplomatic & Official Visa Application cases require mandatory clearance of the relevant wings of the Embassy/ &/or Ministry under Govt. of India and may take more time. It is advised that all Diplomatic/ Official Visa applications be submitted well in advance of the travel date. .
All Visa applications of Official/Diplomatic passport holders must invariably be accompanied with following documents:
1. Please fill out the Visa application form. This Application Form is to be used by Official/Diplomatic/UN LP Passport holders only. It will not be accepted at COX & KINGS GLOBAL SERVICES PVT. LTD.
2. All Official/Diplomatic applications must be submitted along with a Letter from Department of State
3. Fill and attach the Additional information form
4. Letter of invitation from Indian agencies in case of bilateral visits
5. The passport should be valid for a minimum period of 180 days and must have 2 blank pages in which one page is required for affixing the visa sticker and another page will be used by immigration officer at the airport for entry and exit stamp from India.
Guidelines for individuals working in designated U.S. agencies or technology areas applying for visa to visit India (Persons belonging to the above categories* applying for visa for India are required to submit their application at least two weeks in advance to enable timely process of their cases. This would come into effect from February 01, 2008)
Apart from submitting their passport and online visa application, the individuals shall be required to submit the following additional information:
• Full name:
• Date and Place of Birth :
• Field of study, occupation or specialization :
• Recent research work/publications, if any :
• Employment history (past five years) :
• Current Employer's contact address and phone number:
• Purpose of visit to India :
• Whether the visit is sponsored by USG :
• Whether there is any official Government of India invitation:
• Contact details of organizations to be visited in India (list each):
• Applicant's contact address and telephone number in India.
LIST OF DESIGNATED AGENCIES OR TECHNOLOGY AREAS IS GIVEN HEREUNDER
• Conventional Munition
• Nuclear Technology
• Missile/Missile Technology
• Aircraft and Missile Propulsion and Vehicular Systems
• Navigation and Guidance Control
• Chemical and Biotechnology Engineering
• Remote Imaging and Reconnaissance.
• Advanced Computer Material
• Advance Composite Material
• Information Security
• Laser and Directed Energy Systems
• Sensors
• Marine Technology (submarines etc)
• Robotics
• Advanced Ceramics
• High Performance Metals and Alloys and or with establishment engaged in Defence, Research, Nuclear, Space and Missile Technology
VISA FEES CALCULATOR
Calculate your fees based on the Visa type and Category that you wish to apply.
Source: https://www.indianembassy.org