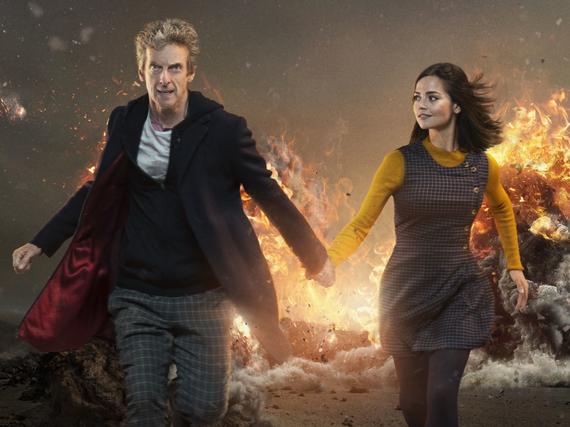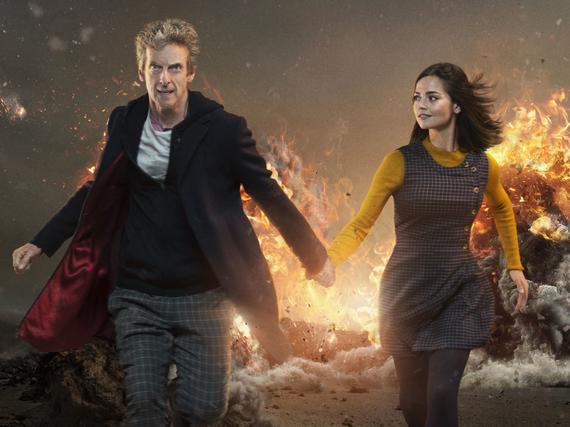 Just as the actor who portrays the enigmatic Time Lord changes, so apparently will the "Doctor Who" showrunner.
After six seasons, Steven Moffat has decided to step down as the lead writer and executive producer of "Doctor Who" after its next season airs in 2017.
Moffat's final season of "Doctor Who" will play on BBC America and BBC One in spring 2017, meaning the only new installment of the series will be the Christmas special in 2016.
Related stories
New 'Doctor Who' toys give you a chance to take home Captain Jack
'Doctor Who' season 10 promises 'brain-exploding' new writers
Sleep like a Time Lord with 'Doctor Who' bedding
Moffatt will then hand over helming the Doctor's adventures to "Broadchurch" writer and producer Chris Chibnall.
"Feels odd to be talking about leaving when I'm just starting work on the scripts for season 10, but the fact is my timey-wimey is running out," Moffat told BBC America. "While Chris is doing his last run of 'Broadchurch,' I'll be finishing up on the best job in the universe and keeping the Tardis warm for him.
"It took a lot of gin and tonic to talk him into this, but I am beyond delighted that one of the true stars of British television drama will be taking the Time Lord even further into the future," Moffat added. "At the start of season 11, Chris Chibnall will become the new showrunner of 'Doctor Who.' And I will be thrown in a skip."
Chibnall has plenty of previous experience with "Doctor Who," as he was the co-producer and writer on the spin-off series "Torchwood."
He also has written several episodes of "Doctor Who," including the fan-favorite "Dinosaurs on a Spaceship" episode.
But most endearing to viewers is the revelation that Chibnall is a die-hard "Doctor Who" fan himself and even appeared with the Doctor Who Appreciation Society in 1986 on the BBC's Open Air program discussing the series' widespread appeal.
"It's a privilege and a joy to be the next curator of this funny, scary and emotional family drama," Chibnall told BBC America. "I've loved 'Doctor Who' since I was four years old, and I'm relishing the thought of working with the exceptional team at BBC Wales to create new characters, creatures and worlds for the Doctor to explore.
"Steven's achieved the impossible by continually expanding Doctor Who's creative ambition, while growing its global popularity," Chibnall added. "He's been a dazzling and daring showrunner, and hearing his plans and stories for 2017, it's clear he'll be going out with a bang. Just to make my life difficult."
Chibnall's debut season will launch in 2018.
Sadly, those of us hoping to fill the void of "Doctor Who" in 2016 with Moffat's other popular "Sherlock" series are also out of luck. New adventures for Sherlock Holmes and Dr. Watson are also not coming any sooner than spring 2017.
PBS head Paula Kerger told Zap2it on Jan. 18 at the TCA press tour that "we do have the next 'Sherlock' announced, that is coming up about a year from now."
"As you know, Benedict has gotten to be somewhat popular since we began our work with him, and he very much wants to continue with 'Sherlock,'" she continued. "As you know, they are produced almost like films, and we're hoping the next one will be about a year from now."