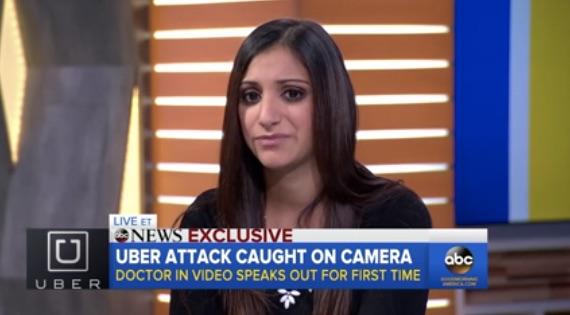 Technically Incorrect offers a slightly twisted take on the tech that's taken over our lives.
---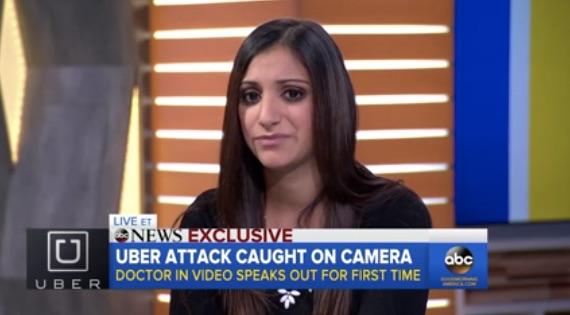 When YouTube makes you famous, or rather infamous, how do you try to explain your behavior?
Anjali Ramkissoon, a fourth year neurology resident in Miami, was faced with that problem last week.
She's the doctor who tried to get into an Uber that wasn't hers. When the driver asked her to get out, her curbside manner was not quite bedside manner.
She became angry. She tried to knee the driver in his private practice. She threw the driver's belongings out of the window.
The trouble was that the person who had actually booked the Uber filmed her performance on his phone. Now more than 5 million people have seen it on YouTube. (Video below.)
Her employer, Jackson Health System, has suspended her. So she appeared on ABC's "Good Morning America" to explain a few things.
She said she was ashamed. "I still can't watch the entire video," she said.
"A lot had happened that day, actually," she explained. "My father had been placed in the hospital, and just minutes prior to that altercation with the Uber driver, my boyfriend and I — of two years — had just broken up."
She admitted she'd been drinking. She didn't offer it as an excuse.
She said: "No one deserves to be treated that way." She said that she apologized to the driver and had settled financially with him immediately after the altercation. He told ABC he was not pressing charges.
"I was caught at my lowest moment," she said.
Some might have sympathy with Ramkissoon. If we were all filmed at our lowest moment and the events were posted on YouTube, few of us would have a job. Still, she offered no excuses for her behavior and insisted this was out of character.
More Technically Incorrect
Not recycling is more immoral than watching porn, say teens in study
Famed rapper insists world is flat
Trump asks Twitter followers to decide if he should debate
"In the moment," she said, " I was just so angry and I wasn't really thinking and if I could take it back, I would."
The Web, of course, hasn't been slow in its condemnation. She said she's suffered cyberbullying and even her family has been targeted.
"I've received messages that I should kill myself, that I should have been raped that night," she said.
Most importantly, she reflected on a truth that has affected quite a few people since every phone started coming with a free camera. She said, "The things that we do [in public] can be taped and we can have to suffer severe ramifications for these things."
Do these ramifications suggest she can't be a good neurologist? Others will make that judgment. She will have to hope that her public apology is deemed sincere.