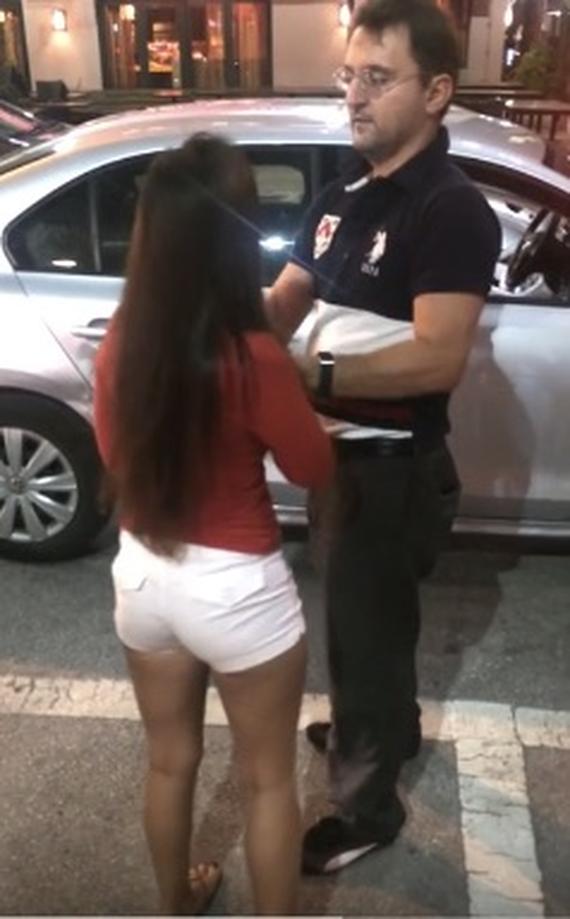 Technically Incorrect offers a slightly twisted take on the tech that's taken over our lives.
---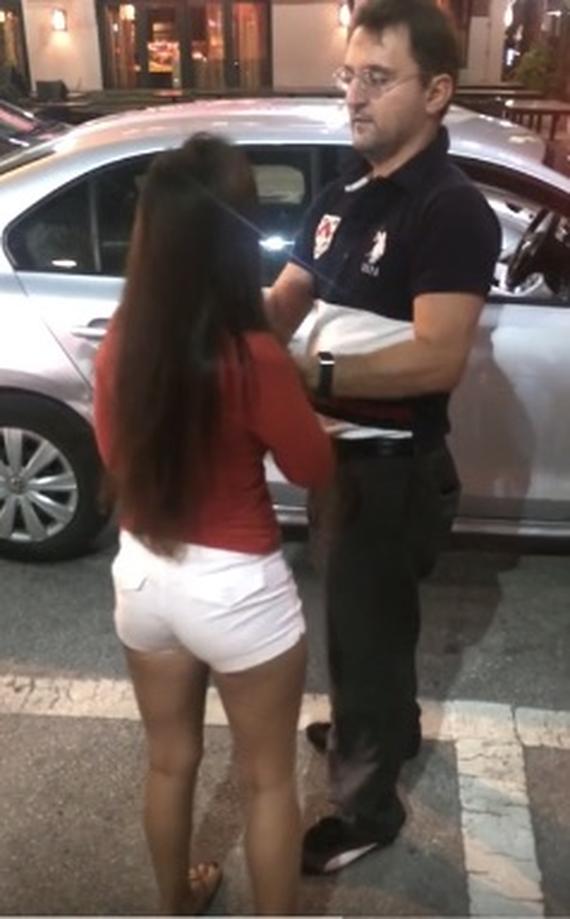 It's not a comfortable feeling when video of a night out gone wrong hits YouTube and the eyes of millions.
That is the experience currently being undergone by Miami neurologist Anjali Ramkissoon.
The video, which has already enjoyed more than 1.5 million views, appears to show Ramkissoon becoming belligerent toward a Miami Uber driver.
The Miami Herald identified Ramkissoon, an employee of Jackson Health System.
In the video, Ramkissoon is seen in an agitated state. The YouTube poster, using the name Juan Cinco, wrote that this Uber driver had come to pick him and others up.
However, he said Ramkissoon jumped into the car.
"We told the driver it was OK, to just cancel our ride," he said, "but he did not want to take her anywhere so he kept telling her to get out."
The video shows Ramkissoon remonstrating with the driver and attempting to strike him. When he suggests she "get some help," the altercation escalates. She gets back in the car and begins to throw all his possessions out of the passengers-side window. These include scissors.
The police, says Juan Cinco, arrived at the scene. The Miami Police Department didn't immediately reply to a request for comment. However, a spokeswoman told the Miami Herald that no police report was filed.
However, a Jackson Health System spokeswoman told me: "Anjali Ramkissoon, a fourth-year neurology resident employed by Jackson Health System, has been placed on administrative leave, effective immediately, and removed from all clinical duties. Jackson has launched an internal investigation. The outcome of the investigation will determine if any disciplinary action will be taken, up to and including termination."
Ramkissoon didn't immediately reply to a request for comment.
This isn't the end of her troubles. Uber isn't happy with her either.
"Uber expects everyone in our community to treat each other with respect and common courtesy, and we have a zero tolerance policy for all forms of harassment and abuse," a company spokesman told me. "We have suspended this rider's account as we further investigate this incident."
More Technically Incorrect
Samsung gets Hannibal Buress to give Apple Pay a knuckle sandwich
Sheryl Sandberg suggests Facebook 'likes' are a good way to fight Isis
New drone landing pad: The roof of a moving car
This altercation comes quite soon after another last October in Costa Mesa, California.
In this one, a Taco Bell executive allegedly assaulted an Uber driver, the action being caught on the driver's dashcam video. He was fired. However, in a curious twist, the executive is now suing the driver for allegedly recording the incident illegally.
Before cell phone cameras and YouTube, such incidents as the one involving Ramkissoon might have disappeared into gossip and folklore. These days, when you're out in public, there is always the chance that there will be a permanent record of your behavior.
Juan Cinco says that once Ramkissoon was placed in handcuffs she was apologetic and said she feared she would lose her medical license.
All because of one night in Miami.