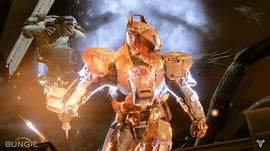 Activision has responded to a report that claimed Destiny might be introducing a new microtransaction option that would allow players to purchase ammo packs for real-world money. The publisher has flatly denied it, succinctly stating in a statement to Game Informer, "We're not doing that."
VG247 reported the information based on a "source familiar with the matter."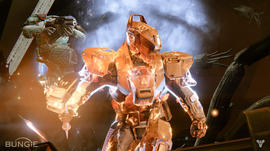 GameSpot has contacted Activision in an attempt to get further details on the matter. We'll update this post with anything we might hear back.
Destiny introduced microtransactions in October 2015 through the Eververse Trading Company in-game marketplace. Players can currently buy a range of individual emotes, including Air Guitar and Jazz Hands, as well as bundles that include multiple emotes, among other things.
The game's microtransaction system could generate "hundreds of millions" for Activision, according to one analyst, though the publisher has yet to provide any specific assessment of the micropayment's revenue contribution to the megapublisher's bottom line. Activision will hold its next earnings briefing in early February where more information may be divulged.
Microtransaction systems in AAA games is nothing new. Other high-profile examples of games that offer microtransactions include Metal Gear Solid V: The Phantom Pain and Assassin's Creed Syndicate. In fact, it is rare for such games not to have them, as is the case with Star Wars Battlefront and Need for Speed.
In other Destiny news, the game's rumored sequel has apparently been delayed.