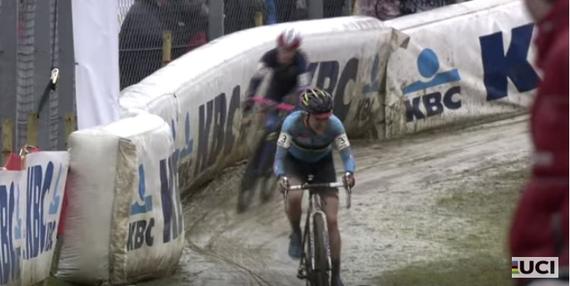 Technically Incorrect offers a slightly twisted take on the tech that's taken over our lives.
---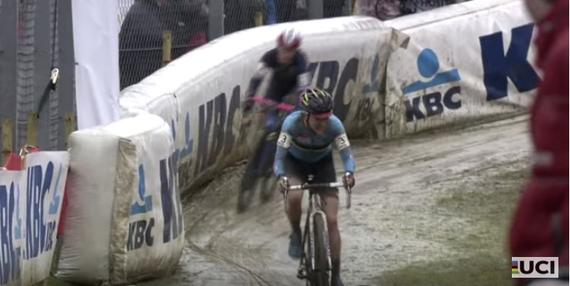 They used to just dope the humans.
This seemed the most logical way of getting bicycles to go faster and making the riders live strong.
Someone, though, may have recently had a fascinating disruptive idea: Why not dope the bike?
I deduce this from a statement offered on Saturday by the Union Cycliste International. This is the body that, among other things, tries to ensure that cyclists don't have chemically-altered bodies.
"The Union Cycliste Internationale confirms that pursuant to the UCI's Regulations on technological fraud, a bike has been detained for further investigation following checks at the Women's Under 23 race of the 2016 UCI Cyclo-cross World Championships," reads the statement.
Technological fraud? This sounds akin to Formula 1 cars being illegally souped-up, but these are bikes. The riders in cyclo-cross have to not only ride them, but carry them over obstacles. How might these bikes have been made technologically fraudulent?
"It is no secret that a motor was found," UCI President Brian Cookson said in a press conference, reported by Cycling News. "We believe that it was indeed technological doping."
A motor? Yes, allegedly inside the bike's frame.
The mere phrase "technological doping" has a delicious quality. It's as if technology has trumped chemistry to create a new method for pushing push-bikes to go faster.
It's unclear what sort of motor may have been found. UCI didn't immediately respond to a request for comment.
However, Cookson took to Twitter to declare: "Technological fraud is unacceptable. We want the minority who may consider cheating to know that, increasingly there is no place to hide, and sooner or later they will pay for the damage they're causing to our sport."
More Technically Incorrect
Bill Gates says he was only ruthless when it came to low prices
Dog owners less neurotic than cat owners, says study
Ellen Pao's not so excellent Lyft adventure with juror from her trial
The rider who's bike was allegedly motor-doctored is Femke Van den Driessche, 19, from Belgium. She gave an interview to Belgian sports site Sporza — reported by Cycling News.
"I didn't know anything about it," she said. "I don't know how that bike got there. I was surprised to see that bike standing there. It's not my bike. There's been a mistake."
In 2015, UCI issued new sanctions against teams that mechanically dope. A guilty rider will be suspended for a minimum of six months. Fines may be levied between 20,000 and 200,000 Swiss francs (around $19,600 to $196,000). Teams may also be banned and fined 1 million Swiss francs (around $980,000).
I wonder how many of the mountain bikers who plow up the hills near my house are mechanical dopers. What a concept.