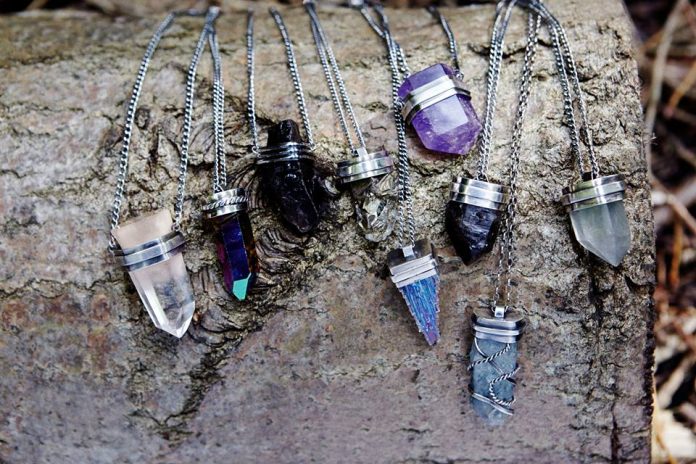 A crystal is not only a kind of jewelry, but it also is believed to bring good vibes and good luck to the person who wear it. Although crystal jewelry can be a little crunchy, there are some amazing designers who make creations as chic as they are soul-enriching. Here, some gorgeous crystal jewelry which will deliver fashionable apperance and heady vibes.
To-die-for rings by Communion By Joy
Describing her pieces as "sacred art for the modern mystic," L.A.-based Joy Smith is inspired by the mysteries of life "beyond the veil." Her raw gemstone rings are so amazing. Also clutch: Her pieces are ethically sourced and made from recycled gold.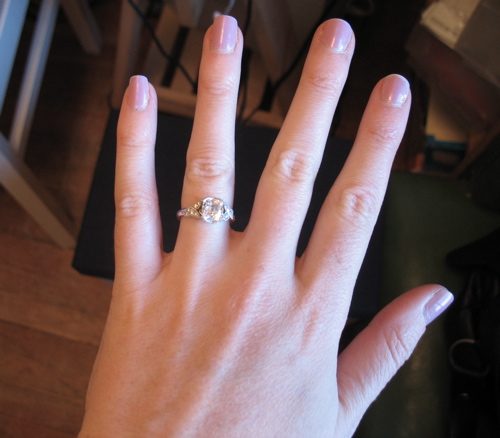 So many women are proud owners of the signature pendulum crystal pendant from Pound, which doubles as a divination tool. Also amazing: their cluster crystal pendants. These have so much energy that they can be used to cleanse other stones simply by leaving a stone that needs clearing on the cluster overnight.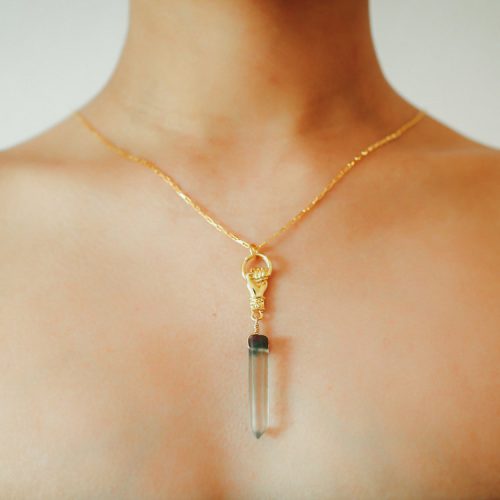 Jill Urwin
With a background in fashion buying, Urwin, who co-founded London's high-vibe boutique and event space She's Lost Control is all about merging the edgy, the modern, and the mystical. Her favorite stone to work with is the Herkimer Diamond—known for its unrivaled natural symmetry.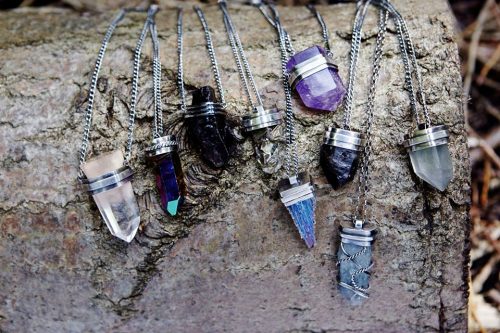 Rock n Raw
While the UK brand is known for its striking and delicate "Ultimate Guardian" pendant, I personally adore the signature crystal-set head-chain (pictured at top, perfect for Burning Man!). Delicate and super high end, the pink tourmaline "Gentle Courage" pendant is pretty close to the top of my wish list!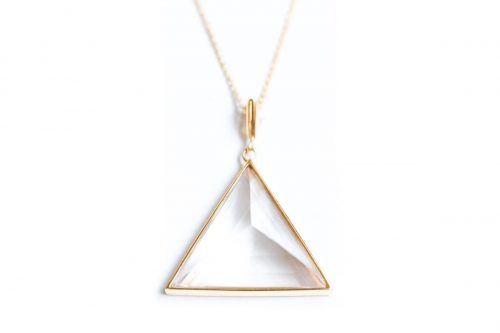 Alexandra Derby
Featuring different stones for each moon phase, Derby's unique collections are a beautiful—and powerful—way to connect to the different phases of the moon cycle. She also has a pendant set with each birthstone to correspond to each sign of the zodiac.