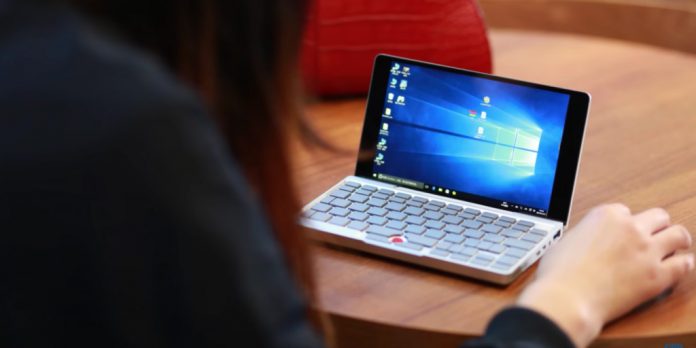 The Pocket GPD is a Windows 10 or Ubuntu based laptop and has a small footprint that fits well into your pants pocket.
GamePad Digital (GPD) Pocket 7.0 is the product of a Chinese technology company being raised funds on Indiegogo. The device has a 7-inch touch screen, running Windows 10 operating system.
The weight of the device is only about 0.5kg, quite fit in the pants pocket.
Like the Macbook Air, the case of the device is made of aluminum. YouTuber Austin Evans enjoys the Pocket GP hinge because of its smoothness.
Desipte small size, the device still owns today's popular USB 3.0 ports, headphones, Micro HDMI and USB-C ports.
With USB-C, users easily attach the dock to switch expansion accessories.
Due to its small size, GPD Pocket does not use the trackpad as a regular product but trackballs, much like a ThinkPad laptop.
About the configuration, the device owns 1.6 GHz Intel Atom processor, 8 GB RAM and 128 GB of internal memory. Battery up to 12 hours of continuous use, with Bluetooth and Wi-Fi support.
The GPD Pocket is capable of 4K video processing, light gaming, running office applications, web surfing, and more. The price of the device on Indiegogo is $ 399 and will go on sale for $ 599.
                                                                                                              By: Anna Lee