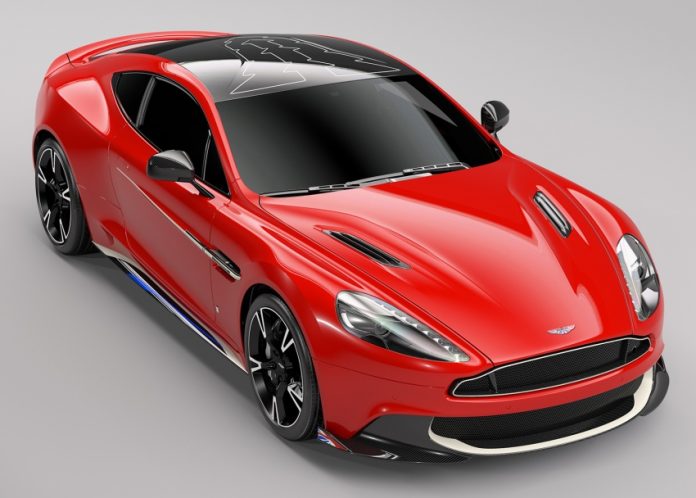 Inspired by British RAF Red Arrows, the Aston Martin Vanquish S Red Arrows edition has officially launched in limited number of only 10 units worldwide.
The UK automaker said 10 this limited-edition cars will be produced in Aston Martin Cambridge with unique and outstanding design. Their interiors with special patterns are handcrafted sophisticatedly. The most recognizable highlight is the striking red paint Eclat Red with white and blue accents on the carbon fiber trim to replicate the look of the Red Arrows' planes. "Eclat" here is also the air force's motto. In addition, the car's other outside and interior patterns also share many similarities with Red Arrows' planes.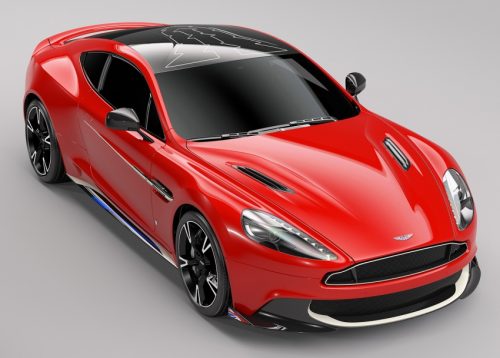 The interior of the Red Arrows and the Aston Martin Vanquish S Red Arrows have many similarities. It is easy to see that the interior is green in color. Red arrow logo is also specially embroidered on doors, head rests and rear seats. The steering wheel is also equipped with a Royal Air Force conversion kit used on the One-77.
As it is known, each car has a separate plate on the engine, corresponding to the signature of each pilot's signature in the Red Arrows air force.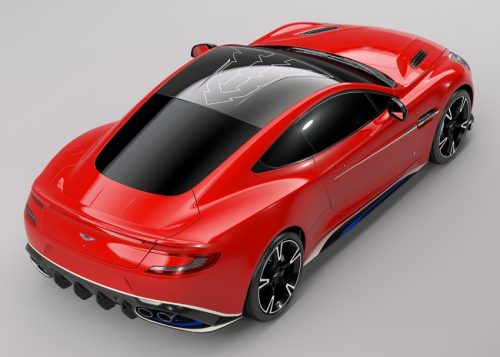 The Aston Martin Vanquish S Red Arrows Edition has no change about the engine. The car remains the V12 engine with a 592 horsepower and maximum torque of 630 Nm. Thanks to that, it has the ability to accelerate from 0-100 km in 3.5 seconds and maximum speed reaches 325 km/h.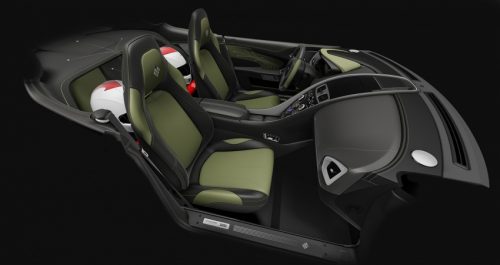 Founded in 1965, the Red Arrows RAF has quickly become well-known for excellent and skilled performance. Initially, the Red Arrows was only equipped with seven Folland Gnat jets. They are painted in red color . By the end of 1979, the Red Arrows was re-equipped with the BAE Hawk training aircrafts which are in use today.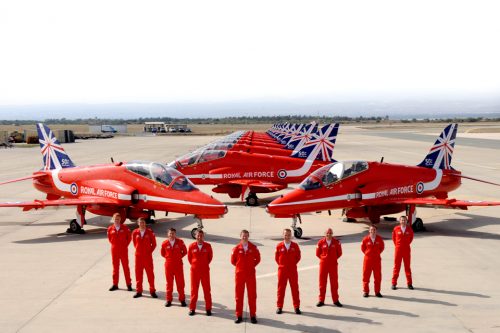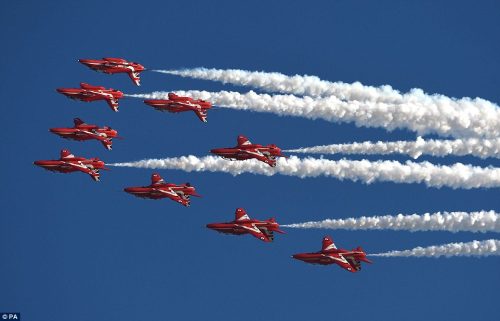 Until now, Red Arrows has had more than 4,700 performances in more than 56 countries around the world, but Red Arrows has also left 15 flight incidents.