Last year, a senior leader of Tencent received a $ 40 million compensation.
According to a report from the Hong Kong Stock Exchange (China), a senior executive of the Chinese text messaging company WeChat received $ 40 million last year. This includes salaries and bonuses. However, they did not disclose the identity of the leader. This is not an unexpected number with Tencent. In 2015, the company also paid a top 35 million.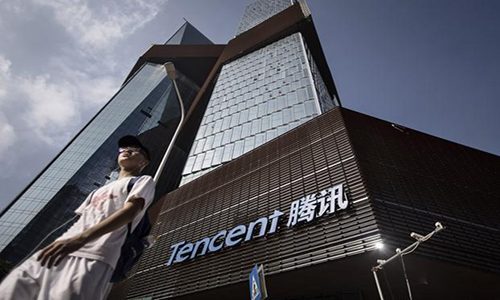 In this earlier month, Tencent firstly became the world's 10th largest capitalization company.
At the same time, Angela Ahrendts, vice president of Apple, received only $ 22.9 million. Amazon Web Services CEO Andrew Jassy is paying $ 35.6 million, while IBM CEO Ginni Rometty is just $ 32.7 million.
Some more information suggests that the person receiving the highest amount of Tencent may be COO – Mark Ren, vice president Zhang Xiaolong or CIO Xu Chenye. Ren is currently in charge of the online game business. Zhang runs WeChat, Xu also manages PR and public relations. All three are founding members of Tencent.
In this earlier month, the technology giant became the world's 10th largest capitalization company. At the same time, Tencent is also Asia's first representative and the first non-US business to stand in this position. This technology company has beaten Wells Fargo to join the big names like Apple, Alphabet, Amazon, Johnson & Johnson …
In addition to WeChat, Tencent owns the QQ messaging app which is developing many other virtual reality technologies. At the end of last year, the Internet giants have 889 million regular users, of which 869 million QQ.
In China, Tencent is one of the most attractive companies for employees. According to a survey of job sites Zhaopin and Peking University, the company is the most searched keyword.