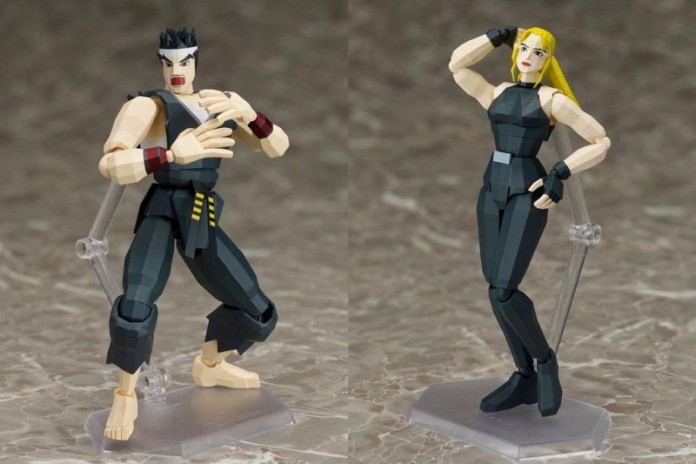 Sega has unveiled new Virtua Fighter Figma action figures that take their design inspiration from the fighting game franchise's early, very-polygonal days. As you can see in the image below, the figures for Akira and Sarah appear to be based on how they looked in the original arcade game. Sometimes less is more.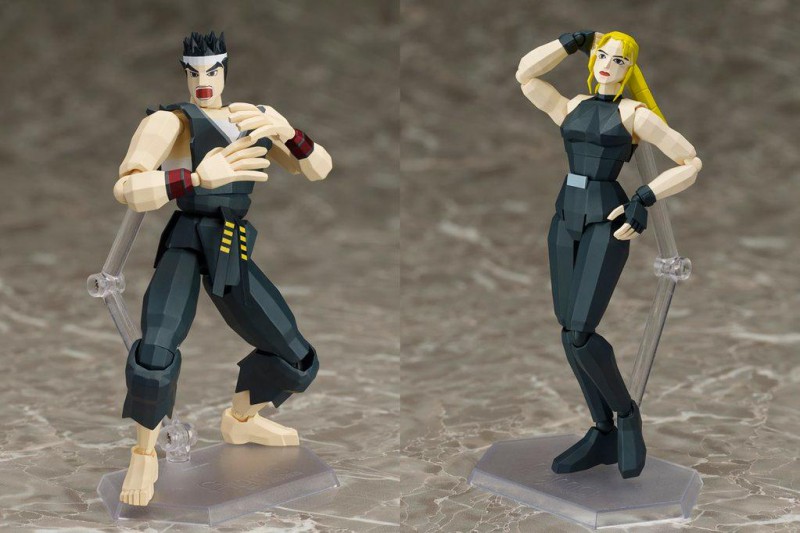 The figure shots were shared by Sega on Twitter (via ToyArk). They were actually announced last summer, though at the time, they were in prototype, non-colored form.
Akira and Sarah are holding their trademark poses, but it looks like their joints can be manipulated into other positions as well.
These figures go on sale starting in September in Japan through the Figma website. Pricing has not been announced. We'll have more details on the toys as information comes online.
The first Virtua Fighter debuted in 1993. Multiple sequels were released, the latest of which was 2012's Virtua Fighter 5 Final Showdown for PlayStation 3 and Xbox 360.