Any seasoned Airbnb guest knows that the quality of your host is paramount. It is far from unusual for a guest to find, on arrival in what may be an unknown city, that the host is out of reach by phone, or the apartment looks nothing like the description.
Airbnb encourages all its members to be good hosts – and good guests – but in the "sharing economy", the onus is on the individual to provide a decent experience. If you're considering hosting, it's worth noting that Airbnb has over two million listings in 34,000 cities and 190 countries, so you need to stand out from the crowd. Being a great host – and getting good reviews – is a significant part of that.
To find out what makes a good host, I attended Airbnb Open in Paris last November. The conference welcomed more than 6,000 hosts from all over the world, including from Cuba, one of the site's latest additions. Cubans, with their tradition of casas particulares, are somewhat ahead of the curve when it comes to hosting.
Many told me that listing their home on Airbnb had given them the economic freedom to pursue their dreams, or allowed them to make many friends and travel the world. Indeed, there was something quite utopian about the way members of the community discussed the Airbnb philosophy. Perhaps it was because so many of them are from California.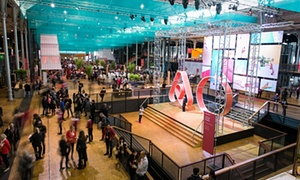 One such is Airbnb co-founder Nathan Blecharczyk, himself a host in San Francisco. It's important, he told me, to be "super-responsive". "One of my things is to check in with guests the day before they arrive and make sure they have all the information they need. As soon as they've arrived, I ask if everything's OK. If anything does go wrong – something's out of place, you've run out of toilet paper – they have a chance to let you know before it bothers them."
How your property looks is also, naturally, an important factor. Edma Balestri has three Airbnb properties in Sardinia, and said it was vital to have "a well-organised house". (This automatically counts me out as a prospective host.) "Make sure there's nothing missing that guests might want to use," she advised. "Also, make sure your house conforms with the description – people are usually happy as long as this is the case."
Ian Wilkinson from London's Kensington, meanwhile, emphasised the more personal aspects of hosting: "Being honest and upfront, and being available – or having someone else available if you can't be there – is important. That's in the nature of Airbnb, because it's such a personal experience between host and guest. If you're at a hotel, you expect someone to be available, but with Airbnb you do it to have that connection between people, so want them to be themselves. If I'm ever a guest I always want to feel as though I'm meeting the person – even if it's just talking over the system."
This is why Anton Karlsson, who has a property in Reykjavik, Iceland, makes a point, he told me, of welcoming guests personally, then sits down with them to tell them all about the area and its highlights.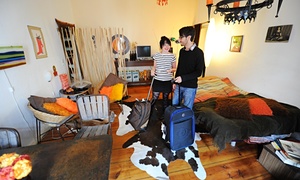 Helena Meireles from Rio de Janeiro agreed: "I always try to provide a welcome package – a breakfast or a chocolate cake – and explain the area to them. I have a tip list with the local restaurants, supermarkets, pharmacies and so on. And I usually take them out one night for a drink as well. You can become friends: it's very rewarding."
Meireles also advised hosts to research their guests. "First of all, you have to choose a guest you're compatible with," she said. "If you don't like kids, don't choose a guest who has children. And make sure you find out what their expectations are."
Many of the hosts I met emphasised the importance of empathy. "Treat people the way you would want to be treated as a guest," said Jade Woo from Toronto. "Whatever people request, always keep in mind that they are coming from a different perspective, a different place, and that it's interesting to find out what they're about."
My strong impression from this particular group of hosts was that welcoming guests from all over the world had been a transformative, not to mention emotional, experience. Charlie and Carol Jones from Austin, Texas, told me it was important to "be brave and open your heart"; Ameer Jawad, from Dubai, advised that people "host with love."
Was all this getting a bit soppy? It could appear so to those of us yet to discover the joys of opening our front doors to the world, but money was clearly not the only motivator for most, and it was hard not to be touched.
"Your heart should be welcoming," said Teshale Wolde from Addis Ababa, Ethiopia. "You should like meeting people from different backgrounds and cultures. People may not have the same attitude and knowledge as you, and may be of a different religion, so your heart should be open, too."